Thank you for your support!
Style. Luxury. Premium. Modern. Inviting.
You already know these terms are being used to describe the Brizo brand of kitchen faucets. But if you hadn't clicked on this review, you might have guessed those terms were being used to describe a car, an upscale hotel, or even a restaurant.
Instead, they're just a few of the glowing adjectives being used to put into words the innovative, fashion-forward design elements of the Brizo brand of kitchen sink faucets. Let's explore a few reasons why:
About Brizo Kitchen Faucets
Style: Brizo faucets are designed to build the aesthetic experience of the kitchen sink into more than just a place to wash your hands or rinse off the night's dishes.
Quality craftsmanship underscores a merging of modern flair with classic inspirations. To that end, each faucet is signed as being "By Brizo", giving credence to the consideration that brand is more of a work of art than a traditional kitchen sink faucet.  That being said, if you like the more traditional design then check out our Pfister faucet reviews as well!
And when you consider the artistry of the sinks, it is fair to think of them as such. Whether it's the elegant gooseneck style of many of the collections Brizo offers, or the classic finishes, or the nods to timeless design elements like articulating arms or industrial handles, the faucets all possess a premium, quality style that truly is one-of-a-kind.
Function: As with most brands, Brizo offers an array of features to improve the function of the kitchen sink experience.
It is here where it becomes apparent how technology plays a role in transforming the faucet from a functional piece of the kitchen clean up process to a fashion-forward, innovative fitting.
The gooseneck design of many of the Brizo models makes traditional kitchen sink chores like filling up large pans or washing oversized dishes an easy task to accomplish. But it's the other features that take the faucet beyond the realm of what you might be considering as you search for an aesthetically-pleasing kitchen sink fixture.
For example, SmartTouch technology on some Brizo models allows users to simply touch the faucet, spout or handle to activate the flow of water. Want to know how warm the water is without getting your hand wet? An LED light changes color to alert you to the water's warming progress.
Or how about the H20Kinetic Technology that changes the thermal dynamics of the water it is spouting. A warmer, gentler spray is released as a result, giving you the feel of a high flow faucet, while only using about 50% of the water other faucets would. In fact, all of Brizo's faucets meet or exceed CALGreen standards for efficiency, topping out at 1.8 gallons per minute as opposed to the industry standard 2.2. Brizo's technology not only changes the game for kitchen faucets, it changes the science and conservation of water use too.
Quality: Generally speaking, you get what you pay for in our consumerist society. So if you're going to get the style and function of a Brizo brand faucet, you might be worried about the price tag that accompanies the product.   
However, one more caveat is needed before you consider compromising some of those adjectives I mentioned above – style, luxury, premium, modern, inviting – for a short term kitchen fix. Here's why: Brizo offers a lifetime limited warranty for original buyers of their faucets.  
Commercial users are limited to a five year warranty, and the electronic components are covered for up to five years for residential owners.
The warranty offers peace of mind for a product that already does much to ensure you'll never need it.  Touch-clean nozzles and Diamond-seal technology for the valves work to make sure the sink is clear of lead build up and always functioning at maximum efficiency.
Pick a reason – and there are many – and Brizo can rise to the occasion with a kitchen faucet to meet your style, function or quality needs.
Top Brizo Faucet Reviews
Here are a few products as you consider looking more closely at the Brizo brand.
Brizo Artesso Single Handle Articulating Arm Kitchen Faucet
The Artesso line of faucets by Brizo encompasses a range of aesthetic and technological features. Brizo promotes the line as a "refined take on the industrial" and there is some logic to this argument.
The articulating arm stemming from the base is an eye-catching feature. What makes it more appealing is the MagneDock technology it offers as well.
Pull the wand away from the arm to spray the corners of the sink or more easily fill a pot, and the magnet will return it to fit seamlessly into the arm every time. And the durability of the magnet means it will be securely held in place when not in use, and stay perfectly aligned for the life of the faucet.
The wand offers two functions – spray and stream and the hose is a semi-flexible model, which offers a bit more coverage for larger 60/40 style or farmhouse style kitchen sinks. The hose extends to a full 23 inches, allowing maximum cleanup capabilities from an otherwise artistically-designed kitchen faucet.
The Artesso line comes in nickel, polished chrome, stainless, Venetian Bronze, and Brilliance Luxe Gold finishes, offering you options to meet the scheme and style of your kitchen.
The faucet is a surface mount style, accommodating up to 3" in deck thickness.
Pros: The single stem faucet means you only need one hole in your countertop to fit the faucet, leaving more area around the sink and creating a less-cluttered look.
Cons: Even though it looks like it could or should move, the articulating arm does not do so, though the length of the hose means you shouldn't need it to. While this isn't a big deal for most owners, it is good to have in mind before purchasing. 
Model Number: 63225LF-SS
Hose Length: 23"
Spout Height: 20"
Buyer Ratings: 4.6/5 stars
Pullout Spray High-arc Kitchen Faucet
Considering a classic gooseneck design with a single handle? This Brizo faucet may seem standard but it's added features take it from run-of-the-mill to high-end function.
Take the name, for example. The pullout sprayer features Brizo's MagneDock technology and two spray functions – spray and stream. Simply click one button on the wand to toggle between the two settings.
The faucet also features Brizo's Diamond Seal technology, which places a diamond encrusted disc up against a ceramic disc. As water flows through the valve the diamond disc engages the ceramic, removing any possible calcium or mineral deposits. This means improved durability for the faucet and a cost-effective and labor free faucet for you.
The Touch-Clean nozzles also helps to wipe away mineral deposits, keeping the faucet operating at peak efficiency for as long as you own it.
This model is also a surface mount, able to accommodate up to 3" in deck thickness.
Pros: As is the case with most Brizo faucets, the water pressure is consistently cited as above average and "great" in buyer reviews. However…
Cons: if you don't have the right sink to handle the consistent stream from the faucet, you may end up getting wet. The gooseneck design, coupled with the high-efficiency water pressure and a shallow sink can be troublesome for some homeowners. 
Model Number: 63025LF-SS
Hose Length: ~21"
Spout Height: 8.5"
Buyer Rating: 4.0/5 stars
Vuelo Pullout Spray Single Handle Kitchen Faucet
Borrow all the adjectives from above to describe this next offering from Brizo. But perhaps the one that fits most appropriately is sleek.
The Vuelo line of faucets come in four finish options – all of which feature a polished final look to accentuate the smooth architecture of the sink from the base to the spout.
The faucet starts with a larger base and tapers to the spout giving the appearance of movement and flow, just like the water it carries.
The sprayhead is another TouchClean variety, while the spout swivels 360 degrees to give your nightly sink clean up the best coverage on the market.
Pros: Fits with single hole or can be paired with two, three and four hole sinks. 
Cons: Some owners report a bit of a "sticky" operation when pulling the hose out from the spout. Of course, it may be that the MagneDock technology could be giving them problems too.
Model Number: 63055LF-SS
Spout Height: 9.75"
Buyer Ratings: 4.6/5 stars
Litze Pull-Down Faucet with Square Spout and Knurled Handle In Stainless Steel​
Another in the long line of stylish, contemporary and architecturally-pleasing faucets offered by Brizo is the square spout Litze model in stainless steel.
The model is an eye-catcher, to say nothing of its high functioning.
The angular spout seems almost counterintuitive, but the strong Euro-motion ceramic valve and innoflex waterways mean there should never be any issues with flow or pressure in the sink.
The design has the ability to transform your kitchen sink from high functioning and reliable to a focal point of every get together you host in your home. The spout's 8.5" height makes it a noticeable fixture, but not at traditional gooseneck heights. The faucet will fit up to 3" in deck thickness.
And like the other Brizo brand faucets, the Litze model comes with MagneDock technology, with two button spray and stream options. In fact, the solid construction of the handshower makes it stand out even more as it's situated at the spout of the faucet.  
If you're a fan of pull down faucets then check to see if this faucet made our Best Pull Down Kitchen Faucets list!
Pros: Just look at this faucet and try not to get captivated by its design. 
Cons: The sturdy build of the Litze faucet has caused some consumers trouble for being too heavy. The handshower is durable and sturdy though and therefore needs to be treated with some care as it retracts into the MagneDock.
Model Number: 63053LF-SS
Spout Height: 8.5"​
Buyer Ratings: 4.2/5 stars
Solna Kitchen Faucet with Pullout Spray, Stainless Steel
A more traditional gooseneck model, complete with solid brass faucet body and handle, the Solna kitchen faucet if another option to add to your list of possibilities to consider for a centerpiece of your kitchen remodeling project.  If you like brass then check out our Kingston Brass Faucet Reviews as well!
Like the other faucets on this list, the Solna averages above 1.5 gallons per minute and offers an insulated pullout spray nozzle, which should be able to reach the farthest areas of your traditional or farmhouse sink. The 360 degree freedom of movement in the spout also helps to add to the faucet's coverage.
This model is stainless steel, but the collection is also offered in classic chrome and a striking matte black finish. 
The model can also be upgraded to include Brizo's SmartTouch technology, complete with LED indicators to let you know when the water is just the right temperature.  If you're a fan of this touch technology, then check out our touch activate kitchen faucets guide.
Pros: if you'd like to try out the Brizo brand of faucets, this is a great place to consider starting – especially if you like to stay on the lower end of the pay scale, while still enjoying the perks of a high-end, luxury kitchen faucet.
Cons: At just 3.5 stars (out of 5) for its review, it might be worth digging a bit further into the reasons. As always, caveat emptor!
Model Number: 63020LF-SS
Spout Height: ~15" at the top of the gooseneck
Buyer Ratings: 3.5/5 stars
Final Thoughts on Brizo Kitchen Faucets
No matter what your style preference, finish favorite or technological twists, the Brizo brand of kitchen faucets has an option for your kitchen project.
As we know, you get what you pay for and with any of these faucets – and all of the others from the Brizo line – you'll be getting high-functioning, modern pieces, mixed with timeless styles and contemporary innovation.  
If you're interested in these technological styles then consider checking out our Kraus Faucet Reviews as well!
And if the above reviews haven't turned you into a Brizo believer, hopefully they've given you enough clarity that you'll be able to make the right kitchen faucet choice when the time comes.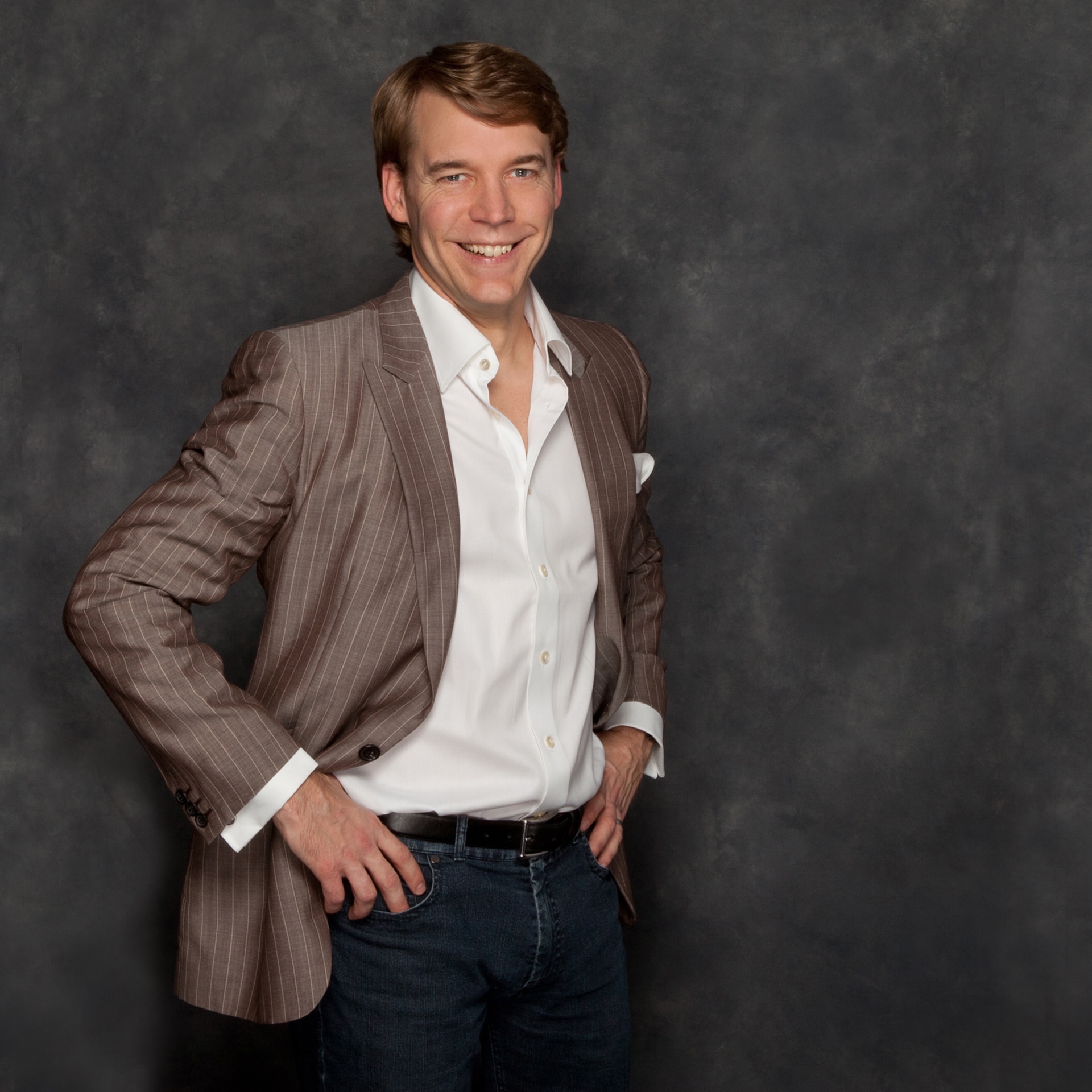 Brett E. is the Owner of BarterDesign.co.  Brett comes from a long line of craftsman and foreman, and has been involved with the construction and renovation world ever since he was a boy while working for his families construction and remodeling company.  After graduating with a a degree in Interior Design, Brett is the go to guy for any interior design or remodeling questions!