As an Amazon Associate we earn from qualifying purchases.
Copper is one of the oldest materials known to man. Since its earliest creation it's been molded and adapted for a variety of different purposes and we still see it used heavily throughout the home.
Copper is prevalent in our kitchens more than you may think. A lot of piping is still done with copper and it's often used for kitchen utensils or cookware. The reason copper is, and continues to be so popular is the quality it brings.
Top Copper Sink Reviews
Copper is durable and adaptable making it well suited for kitchen sinks. It's strong enough to handle heavy wear and tear without issue, but also versatile enough to be used for different shapes and models. It's also one of the best materials to recycle meaning you can use it again and again in the home.
One of the best features of a copper sink is the aesthetics. Copper can give a real touch of beauty to your kitchen with a distinctive stand out style. It really gives character to your sink, which in turn adds to the entire look and feel of your kitchen. Plus it's resistant to rust and corrosion unlike stainless steel, which is perfect for a piece of kit that deals predominantly with water.
In this article we'll explore some of the best copper sinks on the market and what makes them stand out. We'll also look at some of the advantages of copper sinks and hopefully give you an idea of their usefulness, and ultimately why you may want one in your home.
Sinkology Adams Handmade Farmhouse Single Bowl Sink
Sinkology are well known for their expertise with copper and they have a wide range of high performing copper kitchen sinks. The Sinkology Adams Handmade Farmhouse Single Bowl Sink is recognizable and instantly makes you take notice in all the right ways. It looks and feels great, adding a lot of class to your kitchen.
This sink is 33 inches long, 22 inches wide and 9.5 inches deep. All of that translates into a lot of volume, allowing you to make maximum use to move all dirty dishes from surface tops or just have large trays or pans soaking in there. It's rectangular with a farmhouse apron front that works well in a traditional styled home.
Sinkology Adams Copper Sink Key Features:
Handmade Quality: Sinkology use a process for this sink that guarantees quality. The metal is hammered, by hand, and tempered to get the shape, style and dimensions just right. The manufacturer takes pride in their craft and it certainly shows through with the finished product.
Thick Copper: Whenever you're shopping for a copper sink you should always consider the gauge, or thickness. This sink is 16 gauge which means it's one of the thickest available on the market. This adds to the overall quality of the piece but also makes it much more durable, so you're much more likely to have a sink that stands the test of time.
Versatile: This sink is large enough that is can deal with high volumes, but also small enough that it won't overpower the space. This makes it suitable for small, medium or large kitchens and is definitely built to be as useful as possible in the kitchen arena.
Sinkology offer a lifetime warranty on this sink. This protects the whole unit from any material or manufacturers defects, but won't cover user wear and tear. This is fairly standard in the industry but a nice guarantee against any problems with the sink.
Copper sinks are generally more expensive than other models. Considering the materials, look, feel and functionality of this sink this is quite good value and it's definitely an investment in a beautiful home product. If you want a sink that will garner compliments from guests regularly then this is definitely the one for you.
Sinkology Rockwell Farmhouse Double Bowl Kitchen Sink
The Sinkology Rockwell Farmhouse Double Bowl Kitchen Sink offers a lot more utility than a single bowl, simply because it literally gives you more space. In a lot of units one bowl will be smaller than the other, but Sinkology have opted to space these evenly. This allows you to use them together and while you can leave dishes soaking in one you can continue to use the other.
This copper kitchen sink is another striking piece that looks incredible. It's simple, sturdy and heavyweight but it does the job just as well as it needs to. At 33 inches long, 22 inches wide and 9 inches deep you have a lot of room to play around and this kitchen sink will stand up to heavy use. It's well suited for a busy, but simple, kitchen that needs another piece to help it come together.
Sinkology Rockwell Farmhouse Key Features:
Vintage Style: Style isn't the first thing everyone goes to when considering a kitchen sink, but realistically it is important. The Sinkology Rockwell Farmhouse kitchen sink offers a vintage look that separates it from any generic stainless steel alternatives. It's a great asset for a traditional, old school home, but can also really liven up a modern set up.
Corrosion Resistant: Your kitchen sink will be dealing with large volumes of water on a daily basis and you need to know it won't be susceptible to rust or corrosion. This copper sink is completely rust resistant and unlike other copper equipment it won't turn green over time.
Easy Installation: The last thing anybody wants is to get a brand new sink and have to wait weeks to have it installed. Sinkology have made this model really easy to do yourself and it's just a drop in mount. Everything you need is included and you could be up and running in 30 mins. Do bear in mind though that this is solid copper and may be heavy. If you're not feeling confident then make sure you ask somebody with experience for assistance.
Sinkology also offer a lifetime limited warranty on this kitchen sink. Again, this covers the full unit but not any damage or changes done through wear and tear. As staining is natural for the copper it generally won't be covered but it is worth familiarising yourself with the policy so you know what the situation is if anything arises.
It's a heavy duty sink with two basins to make it as useful as possible to the user. On top of that it's got that copper style which helps improve the look of almost any kitchen.
Sinkology SK202-30AC Transitional Orwell Single Bowl Kitchen Sink
At face value, the Transitional Orwell Single Bowl Kitchen Sink may look simple but there is an awful lot of quality underpinning it. This is one of the best made sinks available anywhere, copper or otherwise, and Sinkology have outdone themselves in putting it together. The copper has been hammered by hand to ensure consistency throughout the whole sink.
At 30 inches long, 18 inches wide and 8 inches deep, this sink is smaller than alternatives but is still well suited for medium sized kitchens that see frequent use. It's lighter than other copper sinks, at 28 pounds, making it much easier to install and adjust as needed. This sink is designed to give a seamless link in the countertop, allowing you to blend it into your existing set up.
Sinkology SK202-30AC Copper Review:
Very High Quality: The quality of the Sinkology Orwell kitchen sink is down to the purity of the materials. Sinkology have used commercial grade copper which is pure and has a 16 gauge thickness. This gives the whole sink a robust feel, but also means it will last longer even under heavy use.
Easy to Maintain: Copper can be tricky in some cases to maintain and keep clean. Sinkology have kept it simple here by using a finish which is resistant to any spots or stains building up. All you'll need is soap and water to clean this sink and if you do it regularly, it should stop any long term issues.
Hand Finished Drain: The drain is one of the most crucial elements of any sink, and Sinkology have not cut any corners. The drain has been finished by hand to ensure complete consistency and quality throughout. This helps ensure that water drains quickly and effectively so you can make the most of the sink.
Sinkology have covered this sink with the lifetime limited warranty. This is always useful and it's nice to have a guarantee against any defects that might occur.
It's a very well made unit that should have good longevity. It's also stylish and functional with some handmade quality that adds to the product. Definitely one to look at further if you're exploring copper sink options.
MR Direct 911 Offset Double Bowl Copper Kitchen Sink
MR Direct specialize in making attractive copper sinks and they've not missed a step with this stunningly designed product. The MR Direct 911 Offset Double Bowl Copper Kitchen Sink has been handmade and hand decorated by artisans for the best style possible. It's made from solid copper with over 99% purity so you know the quality is guaranteed.
This kitchen sink is 33.5 inches long, 22.25 inches wide and 9.5 inches deep. This gives ample room for washing dishes and preparing food or letting pans soak as needed. The double bowl gives you a lot more options and while it is smaller it still gives you an effective second working space. The farmhouse front helps complete the look and means it works very well in traditional or transitional homes.
Mr Direct 911 Offset Double Sink Key Features:
Quiet: MD Direct have taken, adapted and implemented the latest technology in kitchen sinks to make theirs more user friendly. Noise reduction pads have been applied to the base of the sink to limit the sound created by water hitting it. This is a useful feature for smaller homes and those with young children you don't want to wake up accidentally.
Handcrafted Design: The beauty of this kitchen sink really can't be overstated. The metal is hand hammered and the intricate design on the front added last to complete it. It isn't just that the design is so good, it's just head and shoulders above most options in the kitchen sink industry and you no longer need to settle for the same look that everyone has.
Unique Finish: A 'living finish' has been applied to the outer layer of copper on this kitchen sink which allows it to react to the surrounding atmosphere. This helps shape how the copper looks in the long run but also protects the metal, adding to the longevity of the piece.
Mr Direct offer a full lifetime warranty on this product to cover it against any defects. As with any warranty, you should familiarize yourself with it fully before purchase, but it should cover any issues with the product.
It's well made, uses good materials and has a look that really stands out. If you want something that will really add to your kitchen then this is probably it.
Fossil Blu Luxury Copper Farmhouse Kitchen Sink
Fossil Blu are a well known brand in the kitchen improvements world, and have an impressive range of copper sinks available. The Fossil Blu Luxury Copper Farmhouse Kitchen Sink is a heavy, robust and reliable sink that's made to outlast practically anything else in your kitchen. Alongside this it has all the attractive qualities of copper that help improve the look of your kitchen.
It's 30 inches long, 22 inches wide and 11 inches deep making it one of the largest on our list. The depth of the sink is impressive and means you can use it for all manner of kitchen equipment. The whole piece has been hand hammered and there are heavily reinforced corners to help support the entire frame. This is certainly a sink that's built for longevity.
Fossil Blu Key Features:
14 Gauge Copper: Fossil Blu have built this sink using very thick 14 gauge copper. This makes the whole sink much more durable and able to stand up to heavy use, there should also be very limited risk of scratching or denting the metal. The thickness of the copper also helps enhance the coloring of the copper, allowing the full red/pinkness to come through.
Luxury Style: There is no doubt that this is a luxury kitchen sink. Everything about it screams premium quality and you are likely to get a lot of compliments in the weeks following installation. This luxury feel will help improve your whole kitchen to bring it all up to the next level.
Reinforced Apron: This is a top mounted sink and a common issue can be that the rims are exposed on the counter top. Germs or bacteria can make their way under the surface and it can be difficult to clean. Fossil Blu have reinforced their rim so that it hugs more tightly to the surface. This helps limit the risk of dirt collecting underneath and add to the overall hygiene of your kitchen.
Fossil Blu stand behind this kitchen sink and offer a full lifetime warranty on it. This will cover the unit, and all the accessories, but won't protect against user error or general wear and tear.
The strength of the materials, the quality of the construction and the overall look of the piece come together brilliantly and the end result is a sink you will genuinely be proud to own. If you like the style and want a sink that will really stand the test of time then this is one to consider.
Monarch Abode 17090 Single Bowl Kitchen Sink
Monarch specialize in taking luxury items, like copper sinks, and making them affordable for everyone. The Monarch Abode single bowl kitchen sink is another simple design but still looks striking. It's entirely handcrafted and hammered by hand to give the unique and rich texturing across the outside.
This kitchen sink is 17.5 inches long, 15.5 inches wide and 6.5 inches deep making it the smallest on the list. It's well suited for a smaller home to replace the boring silver basin you might usually find. Despite being smaller it still has all the durability to deal with a high workload. It features solid copper and it's made to stand the test of time.
Monarch Abode Key Features:
Compact Design: A lot of copper sinks are made for their eye catching nature and are therefore larger. This sink is more compact and can work in small or medium sized homes without taking the whole piece over. It gives everyone the opportunity to own a copper sink no matter what size their kitchen.
Good Quality Copper: The quality of your copper is important in determining how durable the sink will be. Monarch have used copper which is 99% pure (very high grade) and of 16 gauge thickness. This will allow it to keep functioning effectively for years.
Hand Hammered: By hand hammering the outside of the sink, Monarch have produced a unique texture which not only looks good, but feels good too. By making sure there are eyes on the sink during production, and not just relying on machinery, it helps ensure the consistency of the product that leaves the door.
Monarch offer a lifetime limited warranty on this sink. While this is industry standard it's still good to see companies stand behind their products and from a buyer perspective it helps provide that extra level of reassurance.
While it is smaller than some alternatives it still offers some fantastic value. If you're interested in a copper sink but also like a bargain, this could be the one for you.
Durability of Copper Sinks
Copper is known for being one of the most durable materials around when it comes to copper sinks. The metal is strong enough to deal with heavy wear and tear, meaning heavy pans won't cause any issues. Plus, copper is naturally resistant to corrosion and rust making it extremely durable in a fast paced kitchen. Copper sinks are therefore extremely durable and very popular with homeowners.
The quality of the copper will play a big role in determining the durability of your sink, and ultimately how long it will last. As with any material if you don't get the right specification then you can end up with something much worse than you bargained for. It's important to consider the copper purity when looking at options.
A high quality copper sink will use metal that is 99% copper and 1% zinc. Some low-priced options may contain mercury or other metals but look for purity in order to get the quality.
On top of purity you should consider the thickness of the metal. This is referred to as the gauge and the lower the gauge the thicker the metal. Thinner copper will not only be more susceptible to damage but can also mean that when struck with water it will make a loud, tinny noise. For the best durability you should aim for 14 or 16 gauge copper.
Overall, copper is a very durable material that should give your sink a long life and provide you with some good value. Make sure you take the time to examine the quality of the metal before purchase to get the most from your sink.
Advantages of Copper Sinks
Copper sinks offer some unique advantages to other materials that make them a real asset to your home. This includes:
Hygienic Material: Copper has been proven to have a natural antibacterial quality that helps deal with germs that can build up in your kitchen. Copper helps kill bacteria on the surface which will prevent any potential harm to you and your family.
Easy to Maintain: One of the most common myths about copper sinks is that they are difficult to maintain. In fact, if you get copper with the right finish then the opposite can be true. You should only need soap and water to get the job done and maintaining a copper sink really isn't hard work compared to other materials.
Customizable: A lot of copper sinks are actually made by hand. This generally makes the more customizable to fit your own specific needs and tastes, allowing you to get the sink you really want for your home.
Attractive Design: Stainless steel sinks are all the rage at the moment, but copper offers a much more distinctive and elegant look. Copper stands out and the coloring can help a room seem warmer and brighter. It works well in all homes but will especially enhance a traditional set up. Copper just has more character and by fitting the right copper sink it's been shown that house prices can actually increase, proving it's a worthwhile investment.
Brands that Product Copper Sinks
Copper sinks are often slightly more expensive than other materials and there are a lot of specialist providers which manufacture them. Companies like Sinkology have a lot of experience crafting copper sinks for the home which are stylish and effective. You can also look at other specialists like Miseno.
Alongside these specialists you can also explore the big name brands as they will often have a specific range of copper sinks. These may be more affordable, but if you want the best quality it's always worth going to a specialist.
Final Thoughts on Copper Sinks
Getting the right sink for your home is absolutely crucial. Given the amount of time you spend in the kitchen, and over the sink, you really want to make sure you've got the best sink that meets your needs and functions effectively. You also want a stylish kitchen sink that can bring the whole room together.
Copper kitchen sinks have the qualities needed to really enhance your home. The materials themselves are durable and able to deal with even hard working kitchens. It's a material that will last a long time, allowing you to get the most use from your sink in the long run.  Similar to Cast Iron, these sinks are built to last.
Above all that, copper sinks are just more stylish than alternatives. They offer something with some real distinctive character, and in the age of mass produced products it's nice to see something that stands out from the crowd.
A copper sink can transform your home and add a lot of value to your kitchen area. If you're considering a renovation, or just fancy a change, then you should definitely consider the copper sinks on this list first. You may just find the one that's a perfect upgrade for your home.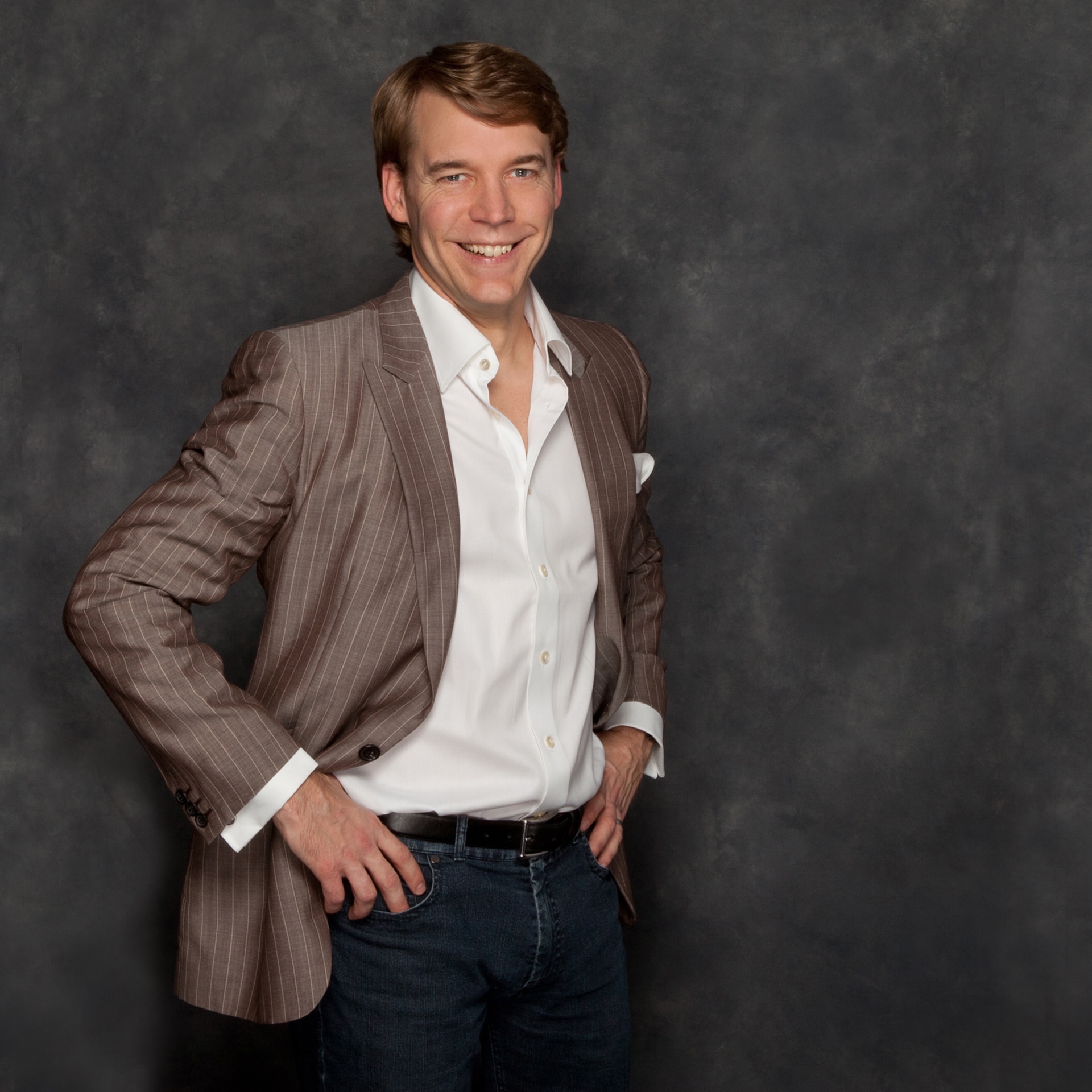 Brett E. is the Owner of BarterDesign.co.  Brett comes from a long line of craftsman and foreman, and has been involved with the construction and renovation world ever since he was a boy while working for his families construction and remodeling company.  After graduating with a a degree in Interior Design, Brett is the go to guy for any interior design or remodeling questions!