As an Amazon Associate we earn from qualifying purchases.
Label it however you would like, but when completing a remodel of any room in your home finding a cost-effective, inexpensive, economical or even "low-priced" alternative that can help you save but not compromise the quality upgrade you are after in the first place is the goal of every home renovation project.
Top Houzer Kitchen Sink Reviews
This is no different when remodeling the most frequented area of your home – the kitchen. While many homeowners stress about the overall price of a kitchen makeover (the average can vary between $12,000 and $35,000 according to HomeAdvisor.com), there aren't many spots where you can feel comfortable sacrificing the amount you will need to pay for the quality and craftsmanship of the product you will get.
No one wants a low-rent set of cabinets.  And if you're going all in on a remodel, why skimp on a low-cost or poorly-made countertop? Which brings us to the focal point of any kitchen – let alone kitchen renovation project – the sink.
Options abound for how to round out your rejuvenated kitchen from engineered composite quartz to highly durable porcelain to lustrous, high gauge stainless steel.  
But one thing is for sure when considering a sink to meet your remodeling needs: you don't have to give up on quality in a kitchen sink just to meet your estimate on the other items in your project. In fact, many manufacturers have found a way to merge quality with cost-effective when it comes to the latest models of kitchen sinks, including Houzer, a relatively new entrant on to the kitchen sink scene. 
While other manufacturers have marketing and brand recognition covered, Houzer is best known for being on the lowest end of the price scale on all of its various kitchen sink styles and models.
Houzer offers a wide range of sink styles, shapes, colors and finishes. Owners don't seem to be complaining however, as Houzer sinks get solid reviews while maintaining the durability and aesthetic appeal you are after for your kitchen remodel project. 
Here are just a couple of Houzer's models to consider when you sit down to match quality and craftsmanship with the constraints of your estimate.
Brand
Houzer STS-1300-1 Eston Series
Houzer 2522-8BS3-1 Glowtone Series
Product
Brand
Houzer STS-1300-1 Eston Series
Product
Brand
Houzer 2522-8BS3-1 Glowtone Series
Product
Product
Houzer STS-1300-1 Eston Series
With all of the focus on composite and stone sinks, stainless steel models have taken a backseat in popularity recently, but not it is not for a lack of quality in the market.
Take the Eston series from Houzer for example.  The single bowl is constructed of 18 gauge T-304 stainless steel for a lustrous satin finish.  The mix of nickel and chrome combine to resist corrosion, stains and denting – three of the most common complaints with old school stainless steel sinks. The finish also helps keep the sink hygienic, while helping to fight off scratches.
The mid-range bowl dimensions (23 3/16 x 17 15/16) are aided by the 9 inch depth of the bowl to provide you with maximum cleaning space while allowing the possibility of a smaller cabinet hole for install.
Take Note: Houzer has added two bonus features with the Eston series that you can't see but will hopefully help you hear.  First, there's the SuperSilencer pad undercoating to help reduce the sounds of dishes and utensils scraping and banging on the bottom of the sink's basin. The pad is made of natural rubber and is an upgrade on the standard sound pads of other stainless steel models.  
Then, they've added the MegaShield insulation which goes over the sound pad to add further sound dampening, while also helping to reduce condensation under the sink. The goal of the double layer of protection is to allow you to continue your dinner conversation without having to hear over the din of the dishes in your sink as you clean up after dinner.
Precautions:  In order to avoid any scratches or other blemishes to the sink, Houzer offers a custom stainless steel bottom grid, as well as other sink accessories like a rinsing basket, a cutting board and a drying tray to keep your dishes from damaging the sink.
Sink Specifications:
Model Number: Houzer STS-1300-1
Weight: 9 Lbs.
Rating: 4.75/5.0
Houzer 2522-8BS3-1 Glowtone Series
Another stainless steel alternative is the Glowtone series, which is different from the Eston in a few notable ways.
First, the Glowtone is a top mount or drop in sink.  This not only helps to make install more efficient, but it also allows one of the sink's important aesthetic features to shine through.  Houzer adds a highlighted rim to its stainless steel sinks, giving them a deeper luster and cleaner shine. The exposed rim of the Glowtone sink uses this feature well and depending on your appliances and countertops, it could be a nice accent feature.
The Glowtone series also comes with three holes in the top of the sink for easy faucet and handle installation.  The alternative gives you added versatility when using the sink, as well as options for how to pair the fixtures with your appliances and countertop color.
Take Note: It's the little things in the craftsmanship of kitchen sinks that sometimes go a long way – and that's definitely the case with the Glowtone sink.  The 20 gauge stainless steel is a notch up from the Eston series and provides further resistance against corrosion, dents and stains while still maintaining its luster and shine. All of Houzer's sinks are made of T-304 stainless steel, which is easy to sanitize and stands up against most corrosion. 
Precautions:  Because of the dimensions of the Glowtone sink series, owners have noted that it may require more clamps than those provided with the sink.  The sink measures 21" x 15 ¾" x 8 and as a result may not fit directly into an opening if you're simply removing your old double basin and replacing it with the Glowtone model.  Some of them have pointed out the need to widen the sink opening to fit the sink.
Sink Specifications:
Model Number: Houzer 2522-8BS3-1
Weight: 12 Lbs.
Rating: 4.1/5.0
​Houzer NVS-5200 Novus
One more stainless steel model to look at when researching Houzer sinks is the Novus model.  If you're comfortable with or have already estimated for a bit more expensive sink, the Novus model has many of the same features that make the previous sinks possibilities for your consideration, while also including some value-added features to help you get the most out of your remodel.
The Novus model is noticeably bigger than the other two model series, measuring in at 32 x 18 x 9. The sink is easily equipped to handle all of your regular nightly dishwashing – and then some.  That's thanks to a bevy of added features that transform the sink from an appealing single basin model to a functional kitchen support system with a few small movements.  
The Novus comes a dual deck sliding system.  Want to rinse and strain your veggies, while also having a cutting board right next to the sink?  Well now, you can do both. The dual deck sliding system includes a cutting board, a rolling drying rack, a drying tray, a bottom grid and a strainer – all of which fit neatly into the various grooves at the top of the sink. The function of the sink is unmatched and helps to save counter space and clean up time all in one fell swoop.
Take Note: The sink maintains its 18 gauge stainless steel composition with a brushed satin finish. And while the bottom grid is a nice addition to help save the bottom of the bowl from scratches and dents, the grooves in the bottom of the sink that flow from the four corners to the center drain not only add to the sink's aesthetic appeal, but they also help move water toward the drain to help prevent sitting water and its notorious friends – rust and corrosion.
Of course, the sink also features the sound dampening benefits of the MegaShield and the SuperSilencer pad.
Precautions:  Like most stainless steel sinks, the Novus model requires some upkeep and maintenance to help it retain its noteworthy shine.  Homeowners report that wiping down and drying the sink regularly helps, as do stainless cleaning products. But when you add in all of the other features the Novus sports, a simple wipe down isn't really an option.
Sink Specifications:
Model Number: Houzer NVS-5200
Weight: 36 Lbs.
Rating: 4.5/5.0
Houzer PCS-2500 WH Porcela Series
The Houzer Porecela series gets its name from its porcelain enamel steel manufacture, making it an intriguing alternative to stainless steel alternatives for a few reasons. 
The lighter core of steel makes the sink easier to install and maintain, while the porcelain enamel is extremely durable and yet not the hefty weight of quartz or granite composite sinks.  The sink is fired at 1500 degrees, setting the coating of the sink and making it stain, chip and scratch resistant.  
Further, the non-porous, glossy surface is easy to maintain and helps to maintain the hygiene of your kitchen because of this. Some homeowners note that because of the surface of the Porcela model, the sink always appears to be shiny and clean. 
The Porcela series comes equipped with the natural rubber SuperSilencer pad, as well as the MegaShield insulation of the other models as well as a 10 year warranty.
Take Note: The sink is an undermount model and it measures at 17 x 22 x 9, allowing it to fit 27 as well as 30 inch cabinet openings. Homeowners have pointed out that the sink looks great in either size and is still easy to install, regardless of the opening.
Precautions:  Porcelain sinks aren't just limited to the standard white we think of when we hear the word "porcelain".  Houzer offers seven other variations and colors in its Porcela series including slate, navy blue, black and even a lemon color.  Check out their other models to make sure you've found the right color to match your remodel plan.
Sink Specifications:
Model Number: PCS-2500 WH
Weight: 19 Lbs.
Rating: 4.2/5.0
Features of Houzer Kitchen Sinks
Houzer Sink products are unique on their own. However, there are things that have differences. Some may even be better than other Houzer Kitchen Sinks products. Hence, it's important that you get a product that has the features you want. 
Variety of Options
Houzer Kitchen Sinks offer a variety of options for you! Your options may vary from:
Style 
Shape
Size
Design
Material
That is to name a few. There are even more different options varying from product to product. Therefore, you may find one that can check all your criteria for the best Houzer Sink. 
Houzer Kitchen Sinks are made from varying materials like stainless steel, granite, fireclay, porcelain enamel, and copper. Goes to show how many options you can have with Houzer Kitchen Sinks.
Excellent Value
Houzer Kitchen Sinks are known for their affordable products that have lower pricing. They are also one of the best in quality even at such low pricing. Their sinks are also some of the durable ones out there. 
However, some sinks made with certain materials like granite may have fewer options of durable ones. So if you're looking for more options with durability, you may want to consider other materials aside from granite. 
FAQ
Are Houzer Sinks Good?
Houzer Sinks are good. They are known for their durability and dent-free kitchen sinks as well as catering to people who want to save more. Their products have a smooth surface that's always easy to clean. 
They have a minimum warranty of 10 years and even lifetime coverage. Overall, a great buy for people on a tight estimate who want long-lasting kitchen sinks. 
What Type of Sink Is the Most Durable?
Most people agree that granite composite sinks are the most durable sinks. It's a debate between granite and quartz composite. They both are sturdy and resistant to stains and scratches. 
However, granite can hold water more compared to quartz. You can have a case for quartz composite. The difference may not be that significant so you can choose either one. 
What Is Better Double or Single Sink?
Both have different uses. A single sink takes up less space and is great at washing large pots and even babies. 
Double bowl sinks give you more options for how you wanna use your sink. If you have a large household you may want to consider getting one. 
Final Thoughts on Houzer Kitchen Sinks
If you're considering ways to keep your kitchen remodel estimate on the rails, but not interested in sacrificing quality of craftsmanship when you do so, take a closer look at the Houzer sinks reviewed here.
Whether it's the functional, yet solidly-constructed and visually-appealing stainless steel models, or the durable and clean porcelain series, or any of the other products Houzer offers, they may just have the right sink for your remodel at a price that won't make you rethink your project.
Whatever you decide, good luck with your kitchen sink selection and your renovation!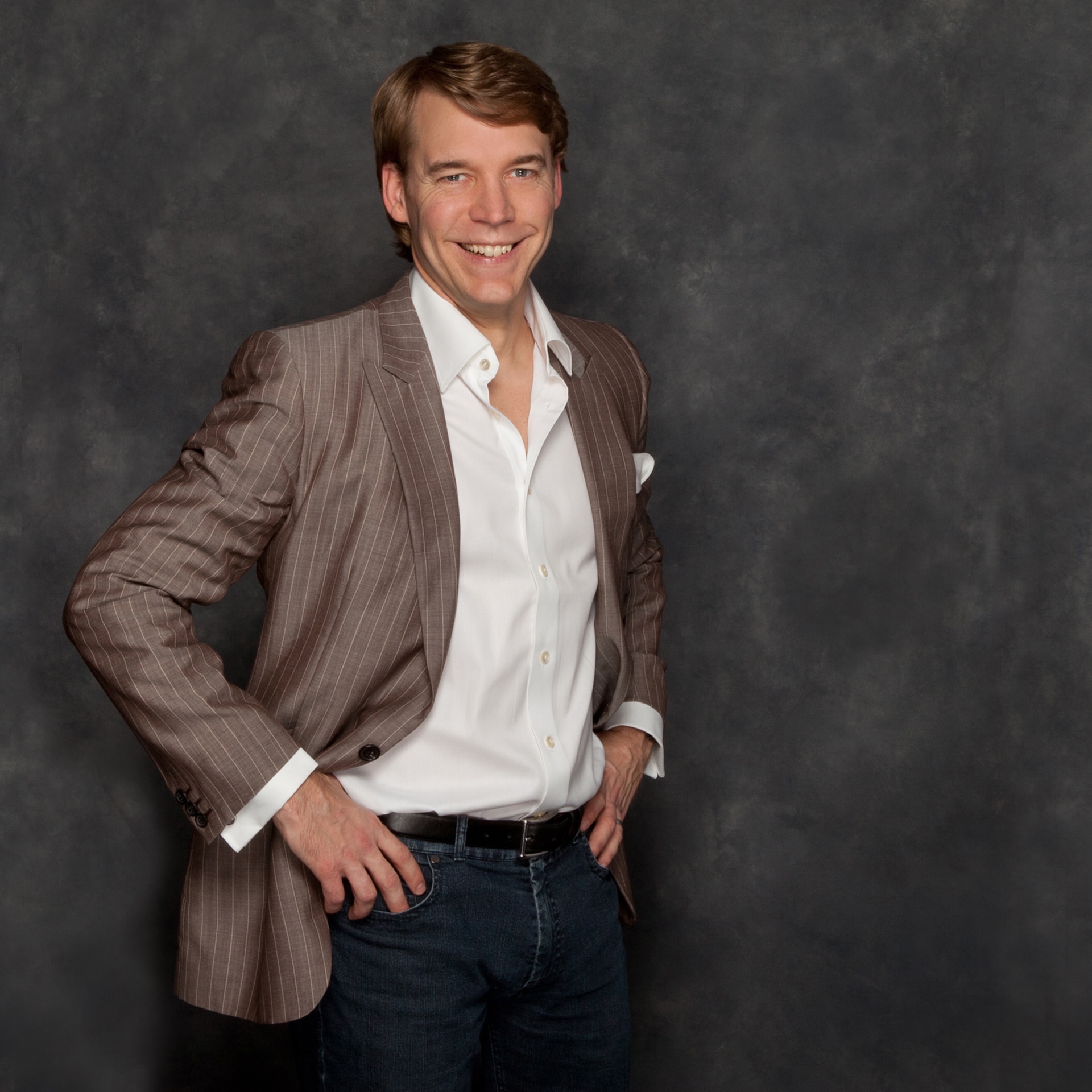 Brett E. is the Owner of BarterDesign.co.  Brett comes from a long line of craftsman and foreman, and has been involved with the construction and renovation world ever since he was a boy while working for his families construction and remodeling company.  After graduating with a a degree in Interior Design, Brett is the go to guy for any interior design or remodeling questions!