If you buy something through a link in our posts, we may get a small share of the sale.
Recently my coworker got the call he had been fearing for a while: his mother had fallen in her assisted living home, and she was being taken to the hospital.  A few days later, and a few doctors' appointments later, she was on the road the recovery. But my coworker was out a few sick and personal days to help get her to and from appointments, before she could manage on her own again. 
Elderly loved ones leave many of us in fear of a similar circumstance.  And while many of them have safety supports in place throughout their homes or care facilities, a recliner that provides assistance throughout the process of standing, as well as a comfortable place for them to relax, can add another layer of protection for them and for us.
Luxury recliners are much more common on the market now than ever before, and offer an array of features for comfort, support, and aide through the process of standing up, while also not being an eye-sore in the corner of the living room.
5 Best Recliners for Seniors and Elderly
With these and other personal considerations in mind, here are a handful of options that offer an array of features and support for your elderly loved one.
Brand
Best Overall
SERTA Power Recliner
Best for the Money
Magic Union Power Lift
Best Cheap Pick
Bonzy Power Lift
Product
Best Overall
Product
Best for the Money
Product
Best Cheap Pick
Product
Serta Power Recliner
You would imagine a company like Serta would be able to get you or your loved one into a comfortable position for a nap, or an evening of channel surfing, and that is just what the Power Recliner seems to do.
The Serta Power Recliner features an assortment of cushioning and padding, with large arm and headrests to allow for maximum relaxation and comfort.  And with a seat base of 37.75" x 38", it seems easy to get lost in all of the room the chair provides.
While other options on this list include lifting features, the Power Recliner only has a motorized reclining feature.  This means the benefit of support during the standing process is not available with the Power Recliner. But it does have other perks.
The motor works to lift the footrest first, providing extra support during the process.  You can also pause the recline mid-stream, so to speak, to have your feet up while still sitting upright to watch your favorite program and not risk falling asleep while doing so.
The Power Recliner is covered with a soft, chenille fabric that helps to insulate during the winter months. The texture provides comfort and breathability, but also may have issues with staining in the event of a spill.
Take note:  While seat is given positive ratings for its wide seating base, it does lose some customer review points for the length of the footrest.  A few customers pointed out that even at 5' 5" they still had to add extra lower leg and ankle support, because their legs would extend over the length of the footrest when it was raised to its full height.
Something to consider:  To engage the power recline feature, users must reach down underneath the right armrest and hold the button until the desired level has been reached.  This eliminates the tangle of wires and cords that other recliners might have to deal with, but it poses a bit of a challenge to some of the elderly who may not have the shoulder or grip strength to press and hold the button.
Magic Union Massage Recliner
At first glance, this recliner has all of the optimal features for a comfortable catnap, a supportive stand up process, or even a relaxing massage after an afternoon being out and about.  
The thick-padded headrest and strong metal frame construction along with supportive padding mean it should be easy to grab a quick afternoon nap.  And with options for full recline and a more supportive TV-watching position, getting into a comfortable position should be easy.
The process of standing up is aided by the power lift function that helps lift the chair up at its base, pushing the senior to a standing position. The back and footrests work together to support your loved one through the standing process. The chair rises nearly ten inches during the lifting process to aide in standing.
The Magic Union also offers massage and heat functions.  Four areas of massage through the length of the chair are combined with five modes – pulse, press, wave, auto, and normal – to give your senior optimal comfort and relaxation during their sit.  The heat function attacks the lower lumbar area to offer further comfort.
The chair also comes equipped with two cup holders, one at the end of each armrest, giving your loved one another layer of comfort during the day.
Take note: The Magic Union chair comes with two remotes – one for lifting and reclining the chair, and the other for the heating and massage functions. If your senior is anything like the ones in my life, one remote control is enough of a challenge to operate. Not to mention that the remotes are wired to the motor, meaning a twist and tangle of cords is not only a possibility, it is a near daily occurrence. 
The motor of a chair like this is always a concern, so be mindful of how much and how often your loved one would need to use the heat and massage functions, as some reviewers have been concerned at how easily they go out on the chair.
Something to consider:  The faux leather design of the Magic Union recliner may add an ease to simple clean up jobs or be a bit more pleasing to the eye, but leather, whether real or faux, does not always help control temperature very easily.  
For seniors who are constantly cold, the material won't help to insulate them and though it could help in summer months, you also run the risk of sticking forearms and other skin to its surface. This could cause some discomfort during the process of standing up.
Magic Union Power Lift Chair Electric Recliner...
Made of solid wooden frame and faux leather, cup holders and pockets for putting TV remote or...
Power lift function could push the entire chair up from its base to help the senior to stand up...
Recline the chair and release the built-in foot rest, fully powered by the remote, back and footrest...
Bonzy Power Lift Recliner
Backed by rigorous testing, the Bonzy Power Lift recliner takes serious its claim as the best option for your loved ones' needs.  The chair is tested to be sure the motor will not burn up easily, and the power lift functions will allow for support and comfort during the standing process.  Bonzy backs this promise with a three year warranty on the chair's motor and frame.
The chair features a three position option for serious catnapers, comfortable loungers and, of course, the upright position to get your senior out of the chair as easily as possible.  With dimensions of 32" x 37" x 41", the recliner is large enough to support up to 300 pounds, but not an oversized eye-sore in the corner of the living room.
The Bonzy Power Lift recliner boats a micro-peached faux leather surface to make sure it is soft to the touch and won't cause sticking or scratching.  The surface has a velvety texture, instead of the cool, smooth feel of traditional leather upholstery.
As for additional features, the chair does not include cupholders, but it does have pockets on either side to hold cell phones, remotes, books or other needed items.  
Take note: The Bonzy Power Lift recliner is constructed with laminated veneer lumber (LVL), which is more stable and stronger than natural wood due to its architectural grade material.  The sturdy construction offers not only support to your loved one, but also a solid support in both the seating and standing positions.
Something to consider: Most power lift recliners point to their slow lift times for obvious safety reasons, but the Bonzy Power Lift recliner is among the slowest to lift, according to some customer reviews.  This is not a deal-breaking feature, and it may be one that helps keep the motor running effectively for longer, but it does seem to be an annoyance for those who are in a bit of a hurry to get up.
Mcombo Electric Power Lift Recliner
Depending upon your priorities when selecting a recliner for your senior, the Mcombo Electric Power Lift Recliner may just have all of your boxes checked.
If you want a high quality motor, guaranteed to "take a licking and keep on ticking," the Mcombo offers a TUV-certified motor with a quiet operation and an updated remote system to operate the lift and recline.
If you want maximum support and comfort, the Mcombo has extra-padded head and armrests for a start.  It also adds to the comfort with 8 vibrating nodes around the chair to stimulate massage from the head/neck area down to your seniors' toes (or calves at least). 
The chair also includes a heat function for the lower lumbar area. The massage and heat functions can be set to a 10, 20 or 30 minute timer and can be run at different times.
The Mcombo also supports your senior all the way through the reclining and standing up process with its durable metal frame construction and its anti-back tipping design. The chair raises almost a full 18 inches during the standing process to provide maximum aide while your senior stands up.
And finally, if you want a chair that's easy to maintain, the Mcombo is wrapped in soft faux leather that's not only easy to clean, but it's also supremely comfortable.  Small spills are easy to wipe up with a dry or damp cloth. The manufacturer recommends not using oils or waxes to maintain the integrity of the chair's fabric.
Take note: The Mcombo Power Lift chair is touted as a recliner, but it only goes back to about 140 degrees.  If your senior is serious about watching the news or catching the latest game show, this degree of recline isn't a big deal.  But if they like to go back a little further for their afternoon siesta, this chair might not meet their naptime expectations.
Something to consider: Extra features can sometimes take a chair from comfortable to "must have".  The Mcombo adds a couple of extras to its arsenal to do just that. Cupholders at the end of each armrest as well as USB charging ports on the side of the chair mean comfort meet convenience. Your senior can easy keep his/her drink handy while charging a portable device – all from the comfort of the Mcombo Power Lift chair.
Mcombo Electric Power Lift Recliner Chair Sofa...
Power Lift Assistance: Counter-balanced lift mechanism with TUV certified actuator pushes the entire...
Full-body Vibration & Lumbar Heating: It comes 8 vibrating points around the chair and 1 lumbar...
Clean Easily & Durable Upholstery: The chair features high-quality faux leather for easy cleaning...
Ashley Yandel Power Lift Recliner
If you or your loved one needs the functionality of a lift recliner, but isn't willing to sacrifice on style, then the Yandel Power Lift Recliner by Ashley could be the right option for you.
The chair boasts a generous oversized seating dimensions of 35 x 40 x 42.5 inches, leaving plenty of room to find the most comfortable position – or to fit a grandkid or two into the chair as well.  The extra padding in the head and armrests provides maximum support for a completely comfortable seating experience, and the higher back helps to further support your senior's back and neck.
The lift function provides support for hips and other joints throughout the process of standing. The chair rises using a push button remote and reclines a full 69 inches at its reclining capacity.  
The faux leather of the Yandel Power Lift Recliner gives the appearance of time-worn leather but it is actually a thick poly fiber disguised as leather. 
Take note: The chair offers a side pouch on the right hand side of the recliner for storage of smaller items like the remote and other incidentals, but it offers little else in terms of extras.  There are no cup holders, USB ports or others upgrades that make the chair a slam dunk if this is your price range and style preference.
Something to consider: The sturdy corner-blocked frame and metal reinforced seating area give the chair a function beyond its classic and classy style.  But customer reviews point out how firm the seat is – in a good way. There is not too much "sink" to the seat, making the standing process even more supported.
Sale
Signature Design by Ashley Yandel Upholstered...
CONTEMPORARY POWER LIFT RECLINER: Style and functionality merge together in this dual motor lift...
SMOOTH BROWN UPHOLSTERY: Saddle brown upholstery looks like leather, but is actually thick poly...
SLOW POWER MOVEMENT: Estimated time to complete a full cycle with 110V from fully reclined to...
Tips for Picking the Right Recliner for Elderly and Seniors
If you are in the market for a recliner for an elderly loved one, these are just a few of the functions to keep in mind while shopping:
Comfort: How much and what sort of padding is used in the chair's design? What material does the chair use and will it aggravate the skin of your loved one?  And what are the specifications for reclining and rising offered by the chair?
Ease of Use: How does the chair move to offer a comfortable seating experience for your loved one?  How many remotes or buttons are involved in the process? Are there other aides to help your loved one sit and stand comfortably?
Support: How is the chair constructed to support your loved ones back and hips? Does the leg rest extend far enough to offer full comfort to your loved ones lower legs? Does it offer other functions like massage and heat? How high will the base of the chair get to help aide in the process of standing up? If you're someone dealing with back pain then check out our recliners for back pain.
Additional Features: Does it have built-in cup holders or side pockets? What about electronics charging outlets?  What other perks does the chair offer?  
Build and Size: Of course, overall height and width are a concern, but you should also consider the clearance needed to fully extend the chair as well as the footrest.  How far out will the chair stick out into the living room if these are fully extended?
What is the product's base constructed from and how will it support the weight of your loved one? If you're looking for a recliner to save space then I'd suggest you take a look at a wall hugger recliner.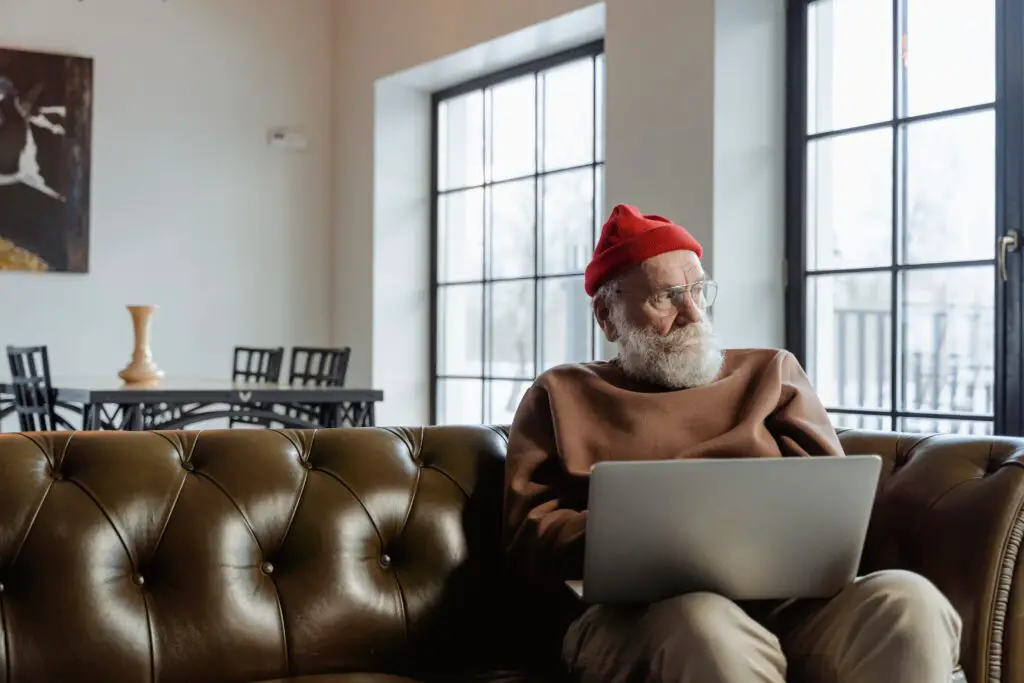 Final Thoughts on Recliners for Elderly and Seniors
If you are in the market for a power recliner for your loved one, then you've already considered many of the features listed here, but one more issue to consider is the set up of the chair.  Some of the options above receive high marks from customers for ease of construction and care, while others may need a bit more of a mechanical mind to assemble.
Read the packaging details closely when purchasing a chair online to make sure that set up won't be something that prevents you or the senior in your life from fully realizing the comfort and support a power recliner can add to their everyday experience.
Whether it's aide in the process of standing up, support during sitting, or the comfort of a mid-afternoon nap, a power recliner should offer an array of features for your loved one throughout their daily lives.  
It should also provide you with peace of mind that something that is taken for granted – like standing up out of a chair – won't be the thing that hurts your loved one or keeps you from missing out on the things you need to do.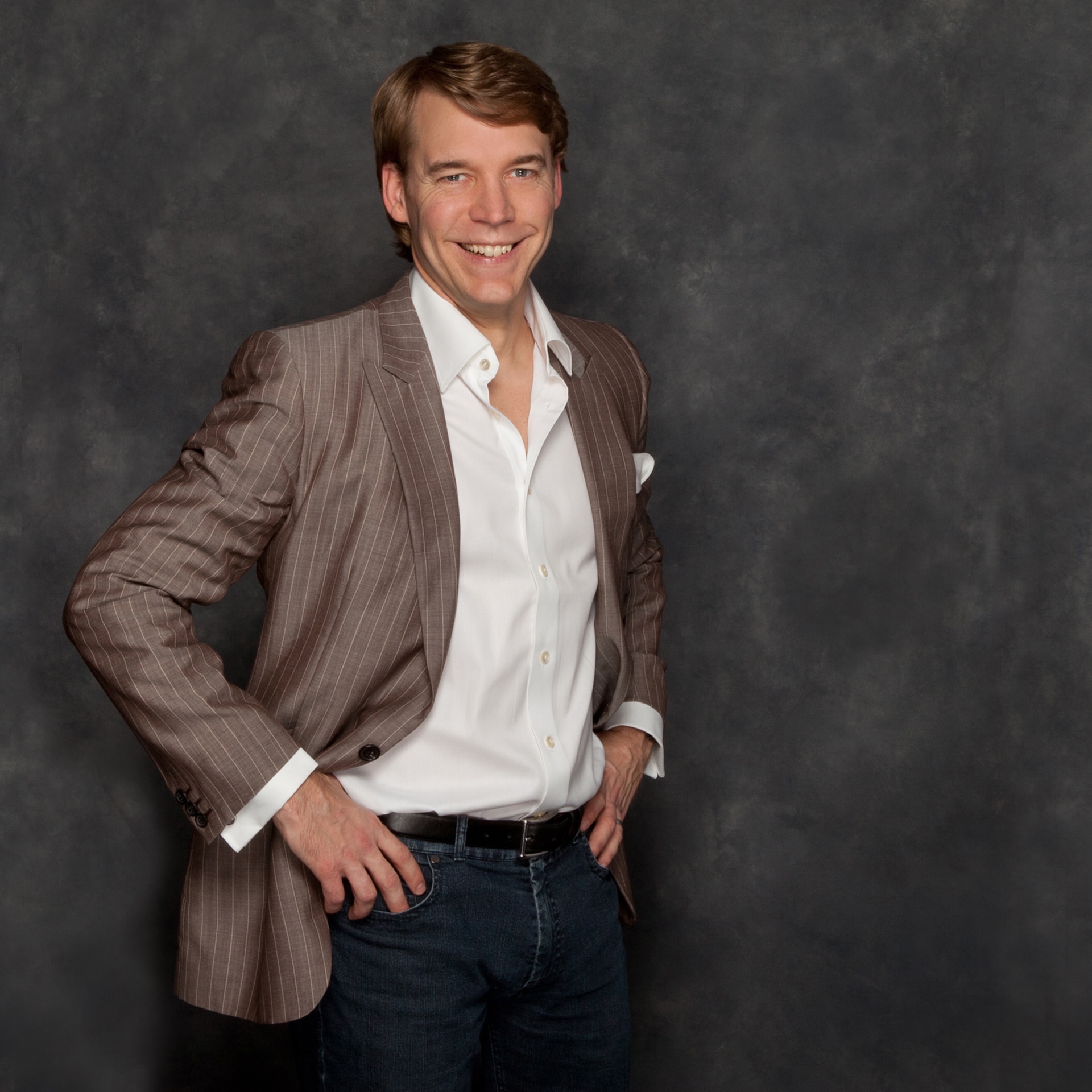 Brett E. is the Owner of BarterDesign.co.  Brett comes from a long line of craftsman and foreman, and has been involved with the construction and renovation world ever since he was a boy while working for his families construction and remodeling company.  After graduating with a a degree in Interior Design, Brett is the go to guy for any interior design or remodeling questions!