Thank you for your support!
Low water pressure is remarkably common and it isn't an easy problem to deal with. Anyone who's had to deal with it before knows that it can impact a lot of the standard functions in the home, and, unfortunately, in a lot of cases there isn't much you can do about it.
Low water pressure can make normal routine actions, like cleaning the dishes, much more difficult. A daily shower should be a place to unwind, but it becomes something far less enjoyable.
Low water pressure makes water flow inconsistent and limits the functionality of even the most expensive showers. Thankfully, technology in this industry continues to develop to meet user needs. There's now a lot of shower heads available designed specifically for low water pressure.
Best Shower Heads For Low Water Pressure – 7 Choices
Unfortunately, in a crowded market it can be difficult to tell which are actually good value. We've put together a list of the best shower heads for low water pressure and highlighted some of their key features.
If you're in an area that suffers from low water pressure and you want a shower head that can still then perform then these are definitely the products for you.  Also, if you're into RainFall showers and you have low water pressure, you're in luck.
Delta 75152 Shower Head
The Delta 75152 shower head is one of the most sophisticated shower heads on the market. It's built with all the latest features and specially designed to deal with the low water pressure issue. On top of this it's got an ultra modern look that enhances the aesthetics of your whole bathroom.
This shower head is made with a polished chrome finish which not only looks clean, but offers protection from denting, scratching or rust. It's not a huge shower head, at around 4 inches, but this makes it well suited for smaller bathrooms.
This is a single function shower head with just one handle, but it's certainly not basic. There are a number of key features which make it stand out from the crowd.
Delta 75152 Shower Head Key Features:
Intense Water Flow: The Delta 75152 shower head features their unique H20kinetic powerdrench technology. This is their unique way of spreading and directing the water to create an intense and powerful flow of water. This feature helps counteract low water pressure and will give you consistent pressure.
Water Efficient: This shower head has a Watersense feature that Delta have built into their product. This technology allows you to use up to 20% less water, but in a way that you won't even realise it. So despite using 2.5 gallons per minute it should save you on water bills.
Great Coverage: This shower head is designed to give greater coverage. This means the water can be directed up to 3 times further than other shower heads making it much easier to use.
Easy Maintenance: The Delta 75152 shower head is one of the easiest to maintain. It's got simple installation that should take under 20 minutes and it has self cleaning technology built into the nozzles. The chrome finish helps protect from staining and rust so overall this is a very low maintenance product.
Delta offers a lifetime limited warranty on all of this shower head which covers all the materials from any defects for the whole life of the product. Be aware that this won't cover standard wear and tear and it's always worth reading the full terms and conditions before you buy so you know where you stand.
Despite being low price, it definitely isn't low quality, and you can see the innovation that Delta has put into this shower. Definitely one to consider for any price point.
AquaDance Premium Rainfall Shower Head
The AquaDance Rainfall Shower Head is another incredibly innovative and well designed product. It's often featured on top ten lists so if you've been browsing for a while you've likely come across it before. The modern design and additional features make it an attractive model for any home.
The shower head features two modes, standard and rainfall. Until recently this wouldn't have been an option for those with low water pressure, and it highlights how far the technology has come. It's made with stainless steel and chrome, two materials known for their durability, and is incredibly resistant to damage, rust or corrosion. The shower head is extremely large, over 7 inches, and there are 6 different modes to choose from. This is a shower head built to transform your bathroom into a place of luxury.
AquaDance Premium RainFall Shower Head Key Features:
6 Different Modes: The AquaDance shower head has six different ways it can be used and you toggle between them using a switch on the model. The power rain and pulsating massage modes are perfect after a long day where you need to unwind.
The three different mist modes help deal with stress and take the edge off. Finally you have the water saving mode which will help you keep your water bills really low. It's like having six different shower heads all in one and makes this model much more versatile than some others.
Good With Low Water Pressure: Despite having a rainfall head and 6 different modes, this shower works just as well with low water pressure. The aerator built into the unit helps keep the water flow consistent and means you won't have to worry about the pressure.
Easy Installation: AquaDance pride themselves on making this shower head a completely tool free product. Despite all the features, and two shower heads, it's still very easy to fit and you shouldn't need any professional assistance. Ultimately this saves you time.
Rub Clean Jets: This is an incredibly easy shower head to maintain and it can be cleaned with a single wipe. The jet nozzles will clean themselves, protecting against limescale and rust so it's simple to keep your bathroom in the best possible condition.
AquaDance offer a lifetime limited warranty on this shower head. This covers all the materials and components for the life of the product, but as with other warranties it won't cover any damage from standard wear and tear.
The materials and quality help add to the longevity of the product and you should expect this to last at least a few years. Overall this makes it a good investment and it's definitely one to consider if it fits your preferences.
Yoo.Mee High Pressure Shower Head
Yoo.Mee are known for their technological innovation and have actually patented a lot of different features for shower heads. This model is no different and is made to be faster, more efficient and attractive than the competition. A smart shower head that offers some real value, this is one of my favourite shower heads on the list.
The Yoo.Mee shower head is made from plastic but has a chrome finish around the outside which offers increased protection. It has the classic silver look, which works in almost every home, and shower head look premium. Designed with a modern style, and modern features, this is a handheld shower head that does exactly what it says on the tin. It may not have 18 different functions but it can deal with low pressure extremely well.
YOO.MEE High Pressure Shower Head Key Features:​​​​
Patented High Pressure: This shower head has the unique Yoo.Mee high pressure system. This gives an extremely powerful spray from the nozzles which is much more than you would expect from a handheld model. This feature is also what stops low water pressure being an issue and allows even the worst sufferers to have a consistent flow with no risk of it dropping off mid shower.
Muscle Relaxation: This shower head has been designed and constructed with relaxation in mind. The nozzle heads are strategically placed so that there is an even flow of high pressure hitting the body. This helps relax strained muscles and relieves stress from the whole body.
Water Conservation: This shower head is made to be efficient in the home. The Yoo.Mee turbo feature means that the shower head will use up to 50% less water than some alternatives.
This not only helps protect the environment, but saves you on your utility bills. This is another way the Yoo.Mee shower head offers some great value.
The Yoo.Mee shower head comes with a lifetime limited warranty. This covers all the components and materials for the whole lifespan of the product but again, won't cover standard damage from wear and tear so do make sure you take care of it.
It is just a handheld shower unit, but it comes with some features that make it extremely attractive.
This shower head is built to deal with low water pressure and it does so effortlessly. Stylish and effective, certainly one of the best shower heads for low water pressure.
Aqua Elegante Shower Head
Modern and elegant are the words you would use to describe this shower head when you first see it. Aqua Elegante Shower Head is designed to transform a regular shower into a spa like experience, making the daily routine much more enjoyable. It's the comfort and simplicity of this shower that make it different from most others on the market, and perfect for every home.
This is a smaller shower head, at just 3 inches, and fits right into your wall. There's no handheld feature but you can adjust the angle of the flow really easily so it works for you. The shower head itself is made from a durable plastic, with brass used for the fittings.
This helps secure the device to the wall securely and means it won't crack or split. The nozzles themselves are made out of silicone rubber which prevents the build up of mineral deposits which can occur in hard water areas.
Aqua Elegante Shower Head Key Features:
Incredible Water Pressure: We all want a good quality, high pressure shower. The Aqua shower head takes it to a whole new level though. There are 36 individual nozzles built into the 3 inch head, giving an intense concentration of water being sprayed at once. This is perfect for relaxing and unwinding after exercise, or a particularly stressful day.
Adjustable Flow Rate Limiter: Most shower heads will come with a flow rate limiter built into the device. This helps regulate the amount of water being used and maximize efficiency.
Unlike other brands, Aqua have made their flow rate limiter adjustable and easy to remove. This effectively solves the issue of low water pressure because you can remove the limiter and get a consistent, hot shower.
Instant Set Up: Not just a quick set up, this is an instant set up. This shower head can be fitted in 3 minutes so you can start using it pretty much as soon as it arrives. With no extra tools or components needed it really couldn't be easier.
It is a more affordable model and therefore made out of plastic, so don't expect it to last forever, but even with a shorter lifespan it still offers great value.
Aqua offer a 5 year limited warranty on their product. This covers the unit itself, and all the fittings and extra components against any defections, so if you have any problems you can contact them for replacement parts. A fully copy of the warranty agreement should be available with the product.
This shower head is one of the most affordable on the market. It's small, but mighty and for this price it will give you an awful lot of power.
The simplicity and style of the product come together with the effectiveness and all in all it's giving a lot of value to the user. Definitely a great option for those who don't want to spend a lot.
G-Promise High Power Shower Head
G-Promise aren't a brand that everyone has heard of before but they're making a name for themselves with their high quality shower products. This whole shower head, including the fittings, just oozes premium with a modern and high tech look that will add to the feel of any bathroom.
G-Promise Shower Head is entirely silver with all components coated in a chrome finish. This not only completes the modern look, but protects the shower head from scratching or water damage. It has a very long, 75 inch, hose which gives you a much wider shower range and a 4.5 inch shower face. This is much larger than alternatives and gives a bigger spray range. Stylish, uniquely useful, and well built, this shower head is offering a lot.
G-Promise Shower Head Key Features:
Flexible Use: This shower can be used in a lot of different ways thanks to the 75 inch hose and the 4 inch head. Able to stretch easily the length of the bath, it's perfect for washing the dog or helping clean the kids.
The large shower head gives a big spray radius which covers a lot of area. The whole thing comes guaranteed as leak proof so even at full stretch it shouldn't let you down.
High Pressure Shower Head: An essential for any household, this shower head has some fantastic pressure. The technology within it helps counteract the effects of low water pressure so you can continue to use the shower for as long as you want with no dip in quality.
Multi-Functional: This shower head is certainly a more sophisticated model with 6 individual functions. These are: rainfall, power massage, circular massage, rainfall and massage, rainfall mist and water saving mode.
Each of these uses the nozzles differently and gives you a different experience every time. Made to give you a luxury spa feel, these modes can all be used even if you have low water pressure, and the water saving feature can help reduce your water bills.
Easy Installation: The G-Promise shower head comes with full installation instructions and even a video to help you get set up. All the materials come as standard and you should be able to do it yourself within 15 minutes.
G-Promise offer a 10 year warranty with this shower head. This covers all the construction elements, materials and fittings with the shower head for 10 years, but no standard wear and tear.
G-Promise have not only solved the problem of low water pressure, they've piled in a load of extra features to make showering much more enjoyable.
This isn't a high end product, and the price reflects that, but it's well made and should last you a good few years once set up. Definitely one to consider for your home.
SparkPod Luxury Rainfall Shower Head
Rainfall showers are becoming increasingly popular in home. This isn't just because of how they feel, it's also how they look in your home.
The SparkPod rainfall shower head is a high quality product which has a lot of class. It's sturdy and well made, with the ability to transform a standard shower into a luxurious experience.
The SparkPod shower head is silver all over and made entirely from chrome. Aside from stainless steel, this is as durable as you can get, as chrome is extremely resistant to staining or corrosion.
It's a rainfall shower, meaning it's normally fitted in the ceiling directly above where you stand, but you do have the option to angle the shower head with this model.
The shower head is 6 inches across, giving a massive spray radius making it feel like actual rainfall. With a flow rate of 2.5 gallons per minute there shouldn't be any power issues with this shower head.
SparkPod RainFall Shower Head Key Features:
Customizable Water Restrictor: Water restrictors are useful because they keep your shower head efficient and your water bills lower. However, for those with low water pressure they can be a huge problem. SparkPod have made their water restrictor easy to remove, so if you suffer from low water pressure you can just take it out and enjoy consistent showering.
High Pressure RainFall Shower Head: The 6 inch shower head is huge, and gives a large spray area. This shower head also offers a lot of power, with 18 nozzles spraying high pressure water directly down on you. It will feel like a tropical monsoon and you really won't want to go back to a normal shower afterwards.
Anti-Clogging Jets: Hard water can be a real issue to shower heads because it clogs the jet nozzles. SparkPod have built in self cleaning nozzles which remove any build up of minerals and protect against limescale. To clean the shower head you can simply wipe with a cloth and it'll be good as new.
SparkPod only offer a 1 year warranty with this shower head, which is significantly shorter than alternatives. Our advice would be to carefully check the product on arrival and if there are any issues raise them quickly. This shower head also comes with a full 30 day guarantee if you aren't happy with your purchase.
This shower head is well suited for homes with low pressure and will enhance your overall showering experience. If you haven't had a rainfall shower before then this is definitely one you should consider investing in.
Showermaxx Luxury Shower Head
This is probably the most stylish shower head on the list with a really premium look and feel. It's been engineered by Showermaxx, a specialist shower brand, and they're put all their experience and innovation into the product. This shower head has a dynamic combination of quality, technology and style that's difficult to top.
The Showermaxx luxury shower head is a rainfall shower, designed to imitate heavy rain from above. Made from quality plastics, and coated in a brushed nickel finish, this shower head has a distinctive gold look to it that adds to the premium nature of the product.
Completely heat resistant and with a 6.5 inch shower head, Showermaxx have designed this shower head to bring the spa experience into the home, providing an extra level of luxury to the user.
ShowerMaxx Shower Head Key Features:
90 Nozzles: This Showermaxx shower head comes with 90 precision engineered jet nozzles built into it to give unrivaled pressure from the spray. This gives an even, but powerful flow of water which is perfect for aching or sore muscles. The nozzles are all self cleaning and are resistant to blockages that can occur from hard water.
Removable Flow Restrictor: This rainfall shower head comes with a flow restrictor built in, but this can be removed entirely from the device. This allows the full 2.5 gpm power to be used and eliminates the limitation of low water pressure.
Mesh Filter: A fitted mesh sand filter is built into the shower head. This helps remove some of the impurities that can occur in the water, and keep it clean. This is a really useful feature in areas where there are natural mineral deposits in the water.
Easy to Fit Yourself: Rainfall showers aren't always easy to install yourself. Showermaxx have a lot of experience in designing simple, but effective products, and this shower head can be fitted in just 3 steps. You shouldn't need any specialist equipment, or assistance to get this shower head up and running.
Showermaxx offer a lifetime limited warranty on their shower head. This means the whole unit is covered for the life of the product, including all components, from any manufacturing or material defects. Not all companies offer this level of protection and it's a nice added bonus.
It's much more affordable than comparable products, and the premium design and quality make it very good value.
This shower head brings the feel of the spa into your bathroom and the fact that it's suitable for low water pressure homes makes it even more ideal. Definitely one to consider if you're looking for a rainfall shower.
Final Thoughts on Shower Heads for Low Water Pressure
Technology is always making our lives easier, and now we have a whole range of practical solutions to deal with low water pressure. All of the products on this list allow you to get the most from your shower and ultimately that makes them an asset.
They're all well made, and have innovative features that the manufacturers have included to enrich the product. They're also all well designed, favoring a modern clean cut look that suits most homes. Despite all of these positives they're still all reasonably priced and in our opinion, they offer some great value.
Your budget may impact your decision slightly, but really, you can't go wrong with any of these shower heads because they really will make dealing with low water pressure much, much easier.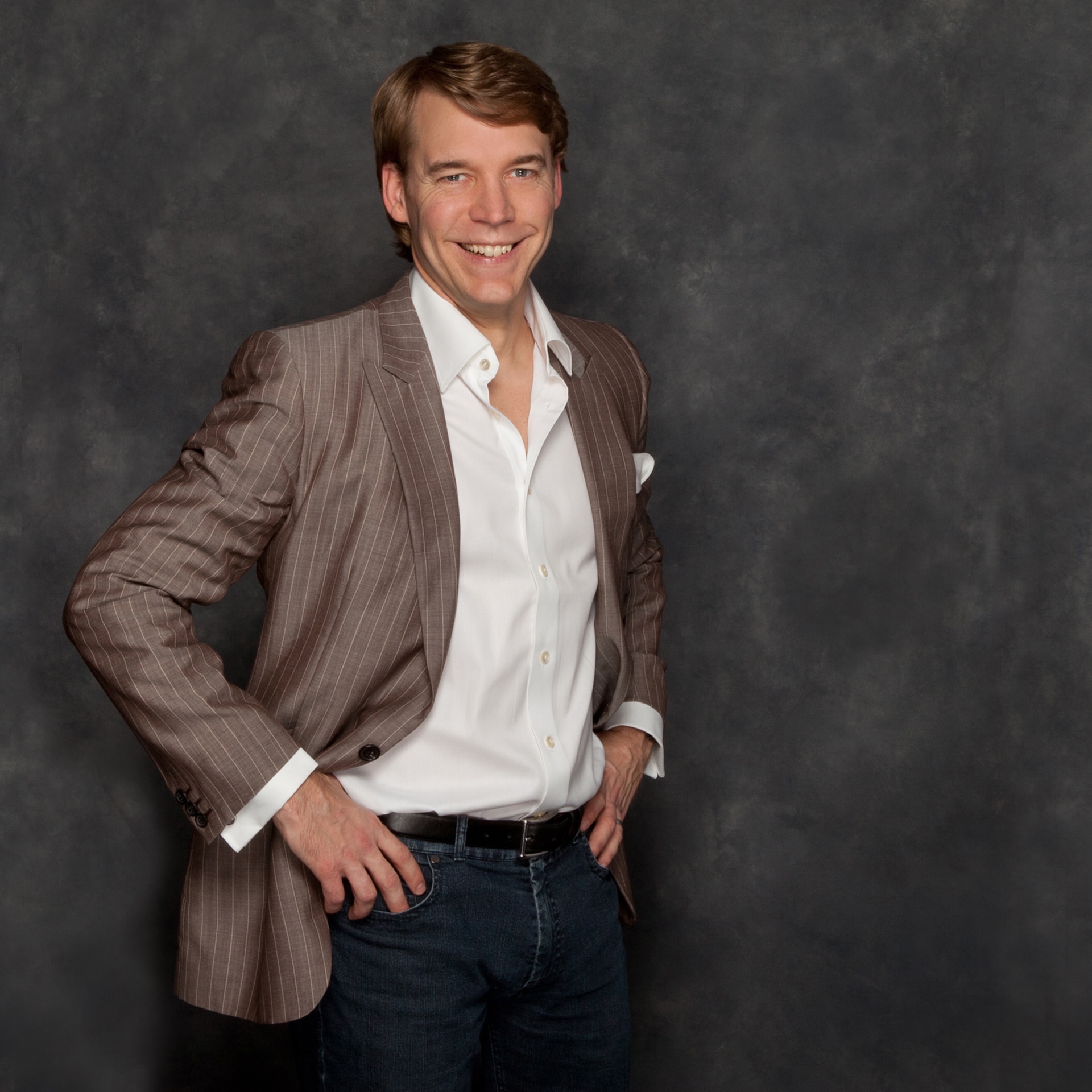 Brett E. is the Owner of BarterDesign.co.  Brett comes from a long line of craftsman and foreman, and has been involved with the construction and renovation world ever since he was a boy while working for his families construction and remodeling company.  After graduating with a a degree in Interior Design, Brett is the go to guy for any interior design or remodeling questions!