As an Amazon Associate we earn from qualifying purchases.
Cliqstudios supply furniture direct from the factory to your door. They believe in cutting out the middleman dealerships and keeping the relationship personal, supplying directly to you. This allows them to keep the process simple and cost effective for the buyer.  
In this Cliqstudios cabinet reviews we talk about Cliqstudios history, types of Cliqstudios cabinets, reviews on their cabinets and their warranty policies.
About Cliqstudios Cabinetry​
Cliqstudios are based in Indiana and developed to fit the need of the busy American. Refitting or remodeling a kitchen can be difficult, time consuming and stressful. It requires you to source new home items like kitchen sinks and matching faucets. Cliqstudios have developed a much simpler and streamlined way to do it without compromising on quality or price.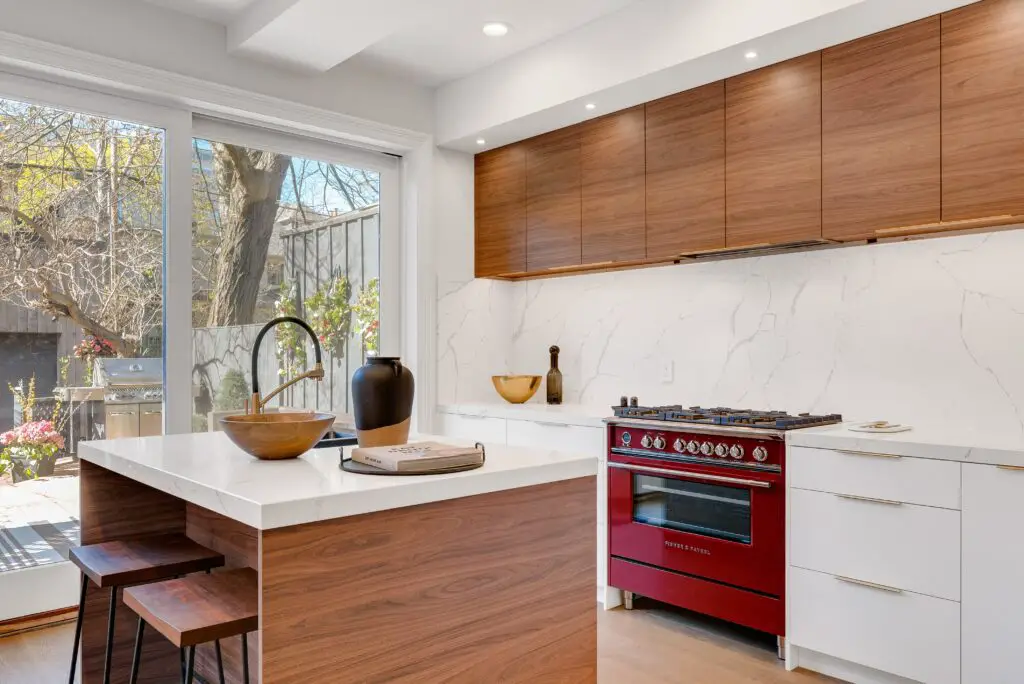 Cliqstudios works through an online portal and begins with a consultation. Then they connect you with a professional kitchen designer who can help you pick out the pieces that best suit your style and the space available.
Cliqstudio have a mission to create quality you can trust and build all of their units to high standards, backing them up with a warranty. They also believe in providing unbeatable value, able to keep their costs as low as possible by operating a direct to factory service. Finally they believe your kitchen should be designed by you, offering personalised options to customize your units.
The end result is an efficient, simple, fast and reliable service by Cliqstudios.
Types of Cliqstudios Furniture
Cliqstudios are home storage specialists and create units for the whole home. With products for the bathroom and dining room they let you kit out your home as you want it to be.
Cliqstudios most popular units are for the kitchen and it's where they excel. From traditional base or wall units, to specialised pieces for microwaves or ovens, you'll find style meeting function.
Cliqstudios Cabinet Specifications
Cliqstudios cabinets are built to use the available space. There are several different varieties but their standard units are built to the following specifications:
Solid hardwood face frame, ¾" thick by 1½" wide
Inset-panel doors framed with hardwood at least ¾" thick
Centre panel at least ⅝" thick
Stiles and Rails range from 1½" -3″ wide (depending on style)
Concealed steel hinges with nickel plating
½" thick drawers, built with dovetail joints
Minimum shelf thickness is ½"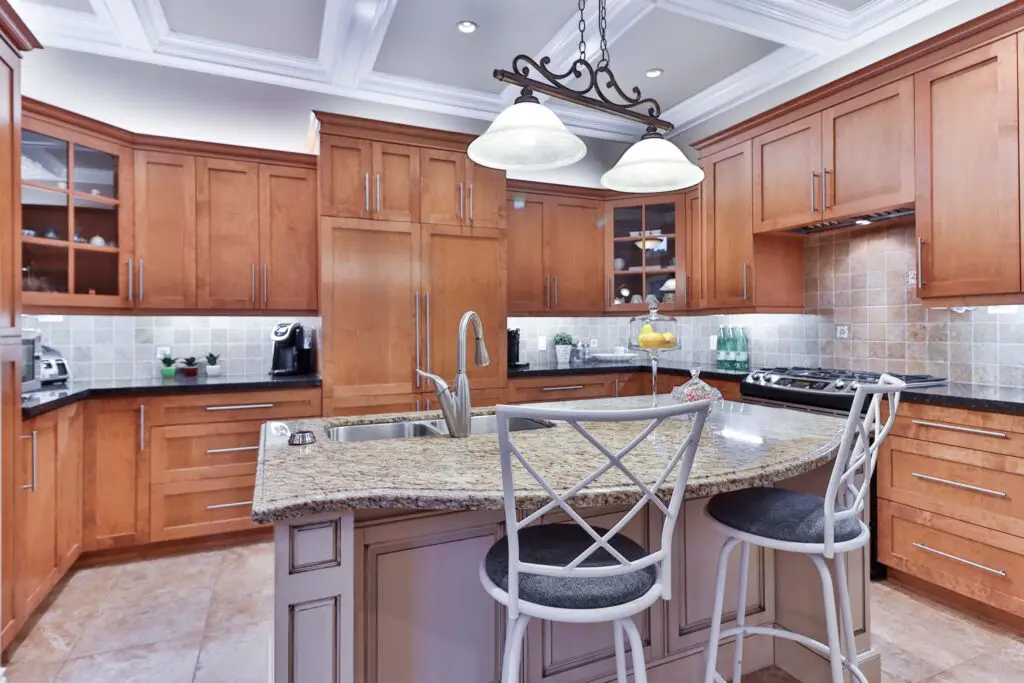 None of the design choices for Cliqstudios furniture have been made lightly. In fact all of the choices of wood and sizing are done in a precise fashion to build the most effective unit. Cliqstudios seem like a factory brand but they show they know how to craft well, the end result is some sturdy furniture with well chosen and built components.
Types of Cliqstudios Cabinets
Cliqstudios produce semi custom cabinetry. This means you'll have a variety of choices available to choose from when buying a unit. Firstly you can select from contemporary, traditional or modern styles. Each of these are designed to complement the specific look that your home already has, so the furniture can get only wanted attention and not look out of place.  
If you are interested in other custom made cabinets I suggest you take a look at Merillat cabinets and Hampton Bay cabinets for more quotes.
Once you've settled on style you can choose the shape of your doors. There are 10 different styles, each offering a different shape and distinct look to your cabinets. You'll have a lot of different choices to work your way through before even coming to your colours.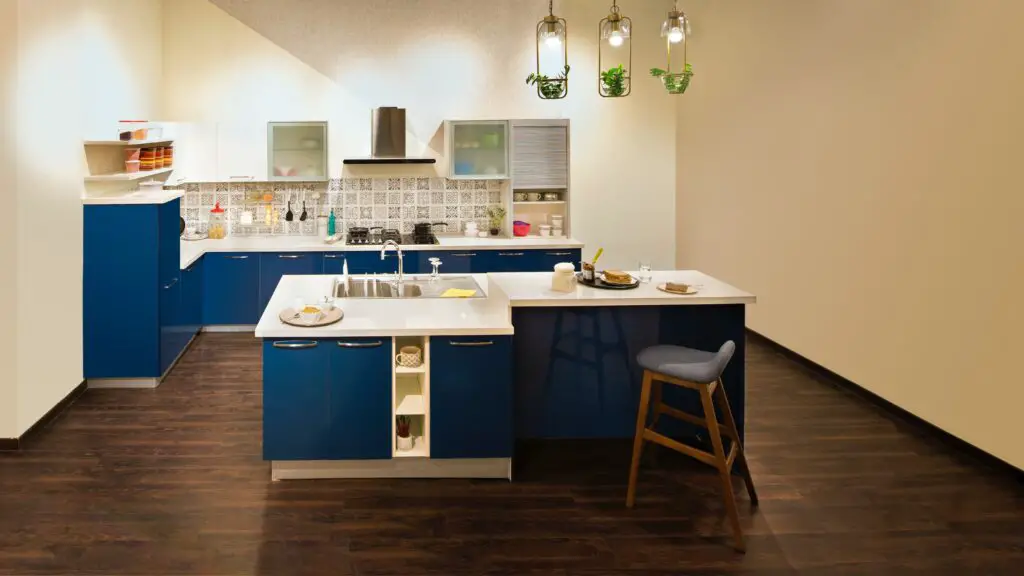 You can choose to have furniture board or plywood in your cabinet construction. Plywood is more expensive but offers a better quality and feel. It also makes your cabinet more durable to daily wear and tear. You're also able to select the material for your cabinet doors. Options include:
Cherry
Hick
Oak
Maple
Laminate
Each of these have both a distinct look and feel to them, and your choice will be determined by your personal preferences and how your home is currently fitted out. The woods are sourced from trusted providers within America to ensure the quality remained high.
Once you've selected your material you have a number of finishes to choose from:
Painted Finishes
Stained Finishes
Glazed Finishes
Each of these are applied by hand by trained workers and are designed to enhance the natural colour of the wood. Choose from light styles or dark colours depending on your other units and lighting, to get the perfect colouring from your cabinet. The finishes also protect the wood, giving a longer life span.
There are a number of special cabinets available from Cliqstudios. You can customise your storage options by adding shelves or drawers, this allows for maximum utility without a ridiculous price tag. Other features include glass doors, metal frames, light features and rolling gliders.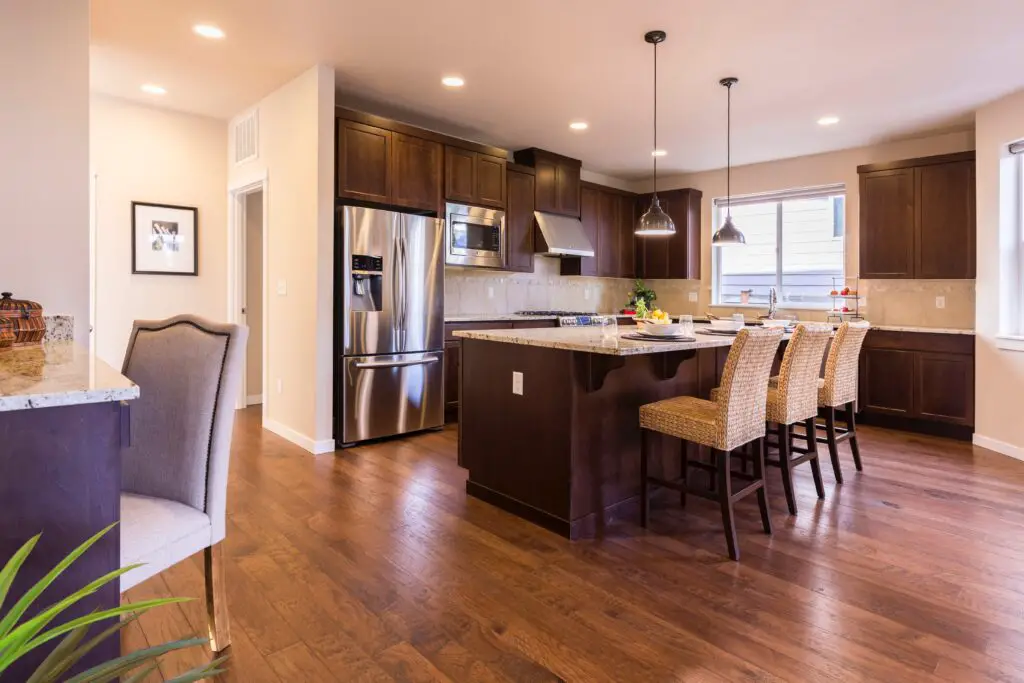 Cliqstudios cabinets have a wide range of styles, materials and colours to make them perfect for your home. Key construction features like a reinforced i beam and a toe kick area, make your cabinet durable and gives you furniture you can rely upon.
Soft close features and modern hinges show how Cliqstudios have adapted with the times. Cabinets can take a beating in the average family home, but these manufacturing choices help them stand up to the daily wear.
Cliqstudios cabinets are the combination of style and function and the range of choice available is impressive, allowing you to keep control of the design process.
Cliqstudios Cabinet Reviews and Complaints
Cliqstudios seem to have developed some real fans, and there are a lot of positive reviews out there. People seem pleased with the process and despite some minor issues involving cleaning them customers are happy with their purchases.
There are some more vocal customers who seem less pleased with their products:
"I have been remodeling for 30 years and installed my first CliqStudio kitchen. They are junk the bottom of the barrel cabinets" – Darryl Z.
While it's always the case that bad reviews will be more prominent than good reviews it's still a little disconcerting. Isolated incidents do happen, but if you're looking to have more reliable quality then opt for plywood options in your cabinets. Be sure to thoroughly check all units when they're delivered and report any problems straight away to the manufacturer.
Overall Cliqstudios seems to have built a good reputation for themselves and while they have a more unconventional approach when it comes to sales they seem to have good American quality in their units.
Cliqstudios Warranty Policy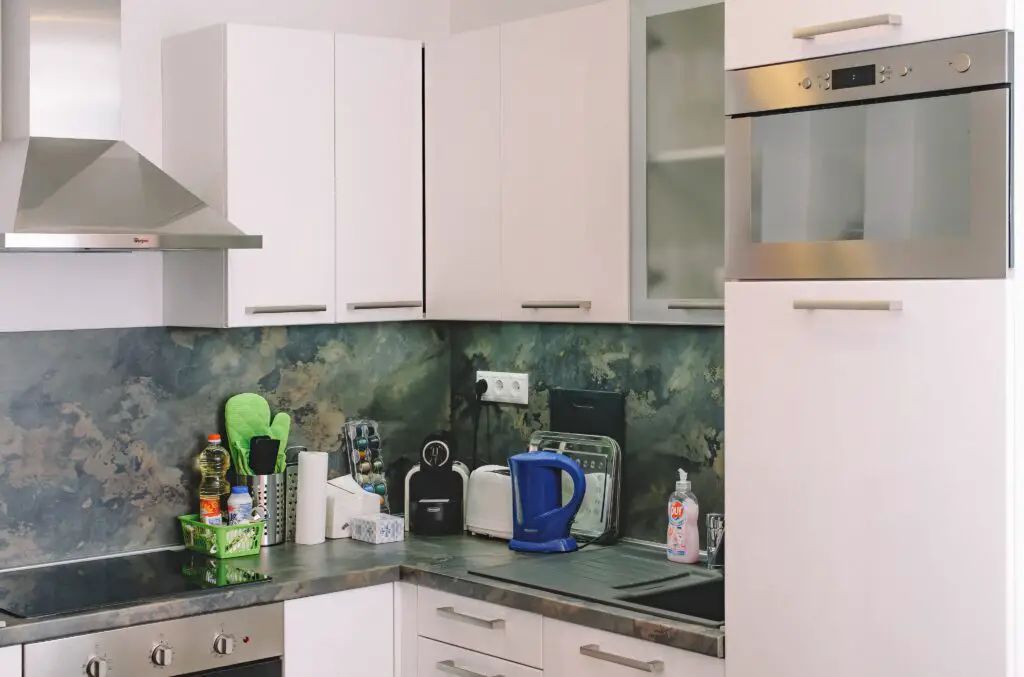 Cliqstudios back their products with a lifetime limited warranty. This covers your furniture from all workmanship and material defects for as long as you own them.
Always read your warranty thoroughly and check with your dealer about what exactly is covered, this will save you from nasty surprises down the line if something goes wrong.
My Final Thoughts on Cliqstudios Cabinets
Cliqstudios have a fairly unique approach when it comes to cabinets and the online purchase option can put people off. Cliqstudios use professionals both near you and in their factories to guide you through the process and ensure you have cabinets that compliment the needs of your home.
Cliqstudios have a modern approach to a traditional craft, with speedy online ordering but still custom made craftsmanship in each unit. Cliqstudios have shown they know their way around the manufacture process and with their direct from factory process they're able to keep costs competitive. Cliqstudios can offer value to your home and are certainly worth checking out when refitting your home.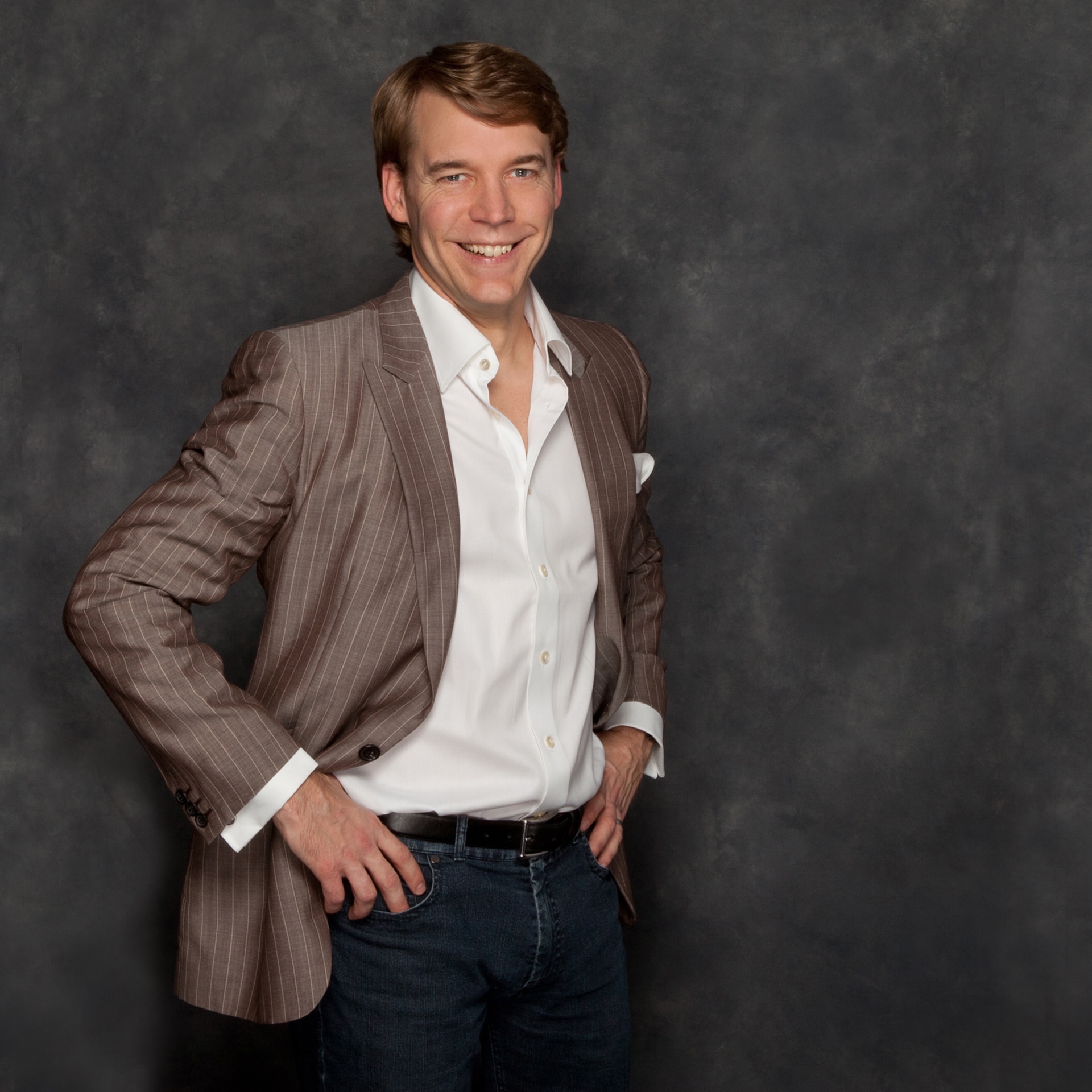 Brett E. is the Owner of BarterDesign.co.  Brett comes from a long line of craftsman and foreman, and has been involved with the construction and renovation world ever since he was a boy while working for his families construction and remodeling company.  After graduating with a a degree in Interior Design, Brett is the go to guy for any interior design or remodeling questions!