Thank you for your support!
Dealing with back pain day in and day out can be a difficult and frustrating process.  When looking for a recliner to help relieve this back pain it can be overwhelming to see all the choices available. That being said, I've been through that process and I've tried nearly a hundred different recliners seeking relieve for my back problems.  
Through this process I took all sorts of notes, and decided to document the process. At this time I was looking for the best chair for back pain sufferers because I lived in a smaller apartment, but after moving out I expended my list to recliners of all shapes and sizes!  
That being said, this is an individual review of the Homelegance 9668BRW Glider Recliner which is a great  option for relieving back pain and keeping a stylish look!
About Homelegance Furniture
Homelegance Furniture has been in business since 1984, and since then have grown to a national name with a handful of physical locations.  
They started off by featuring furniture for all rooms of the house including living room, dining room, and bedroom, but they really have made a name for themselves in their living room furniture.  Their overall mission is to provide quality and functional furniture with a sense of style and mood that customers will love.  
Overall I really enjoy the feel that Homelegance produces, they give you a contemporary feeling with added comfort and durability.
Homelegance 9668BRW Glider Back Pain Recliner
This Homelegance recliner is a very stylish and classic looking recliner that simply provides huge comfort to its users.  This recliner is manufactured out of bonded leather which is 74% polyester, 18% leather, and 8% cotton.  
This bonded leather gives it an extremely comfortable and firm surface which makes it perfect for relaxing your muscles after a long day.  Along with this, this bonded leather is actually extremely easy to clean and the leather helps to prevent staining and makes it more water resistant.  
This leather comes in 2 different colors: brown and black.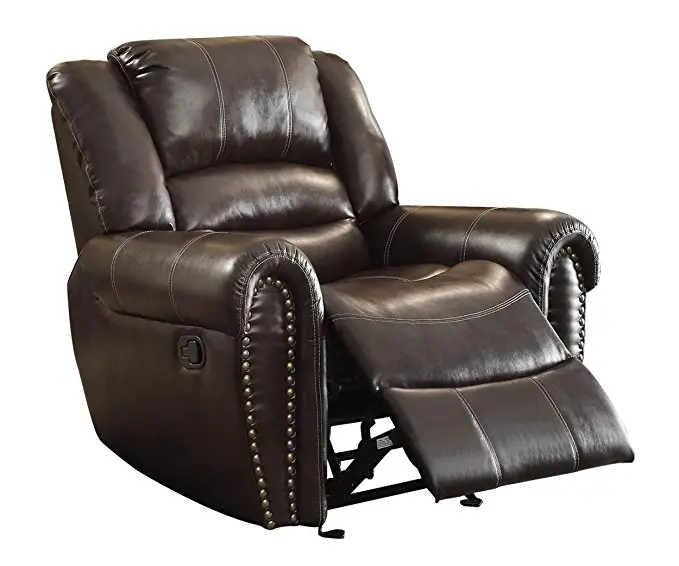 This recliner features the classic rolled arm rests which give you a huge padded cushion, and comfortable ergonomics.  A great feature of this recliner is the Gliding Motion.  This means that when the recliner isn't in the recline position, it will glide along its track back and forth.  
This is similar to a rocker recliner but instead of going on an arched track, a glide position is a straight linear track back and forth.  This actually is a great comfort for a recliner to have because of the calming and relaxing properties it brings.  
Homelegance 9668BRW Recliner Features:
Extremely Comfortable and Easy to Clean Bonded Leather
Glide Motion Recliner for Added Comfort
Measures 42″ x 38.5″ x 40″ Height
Lever Action Recliner
This Homelegeance Recliner is a large enough recliner for nearly any size. This recliner measures at 42 inches wide, 40 inches high, and 38.5 inches long. This along with the added width between the arm rests, gives you an extremely large and cushiony seating area that fits nearly anyone.
Compared to other some recliners, this recliner is more spacious and allows people of any shape or size to find a comfortable and pain relieving recliner!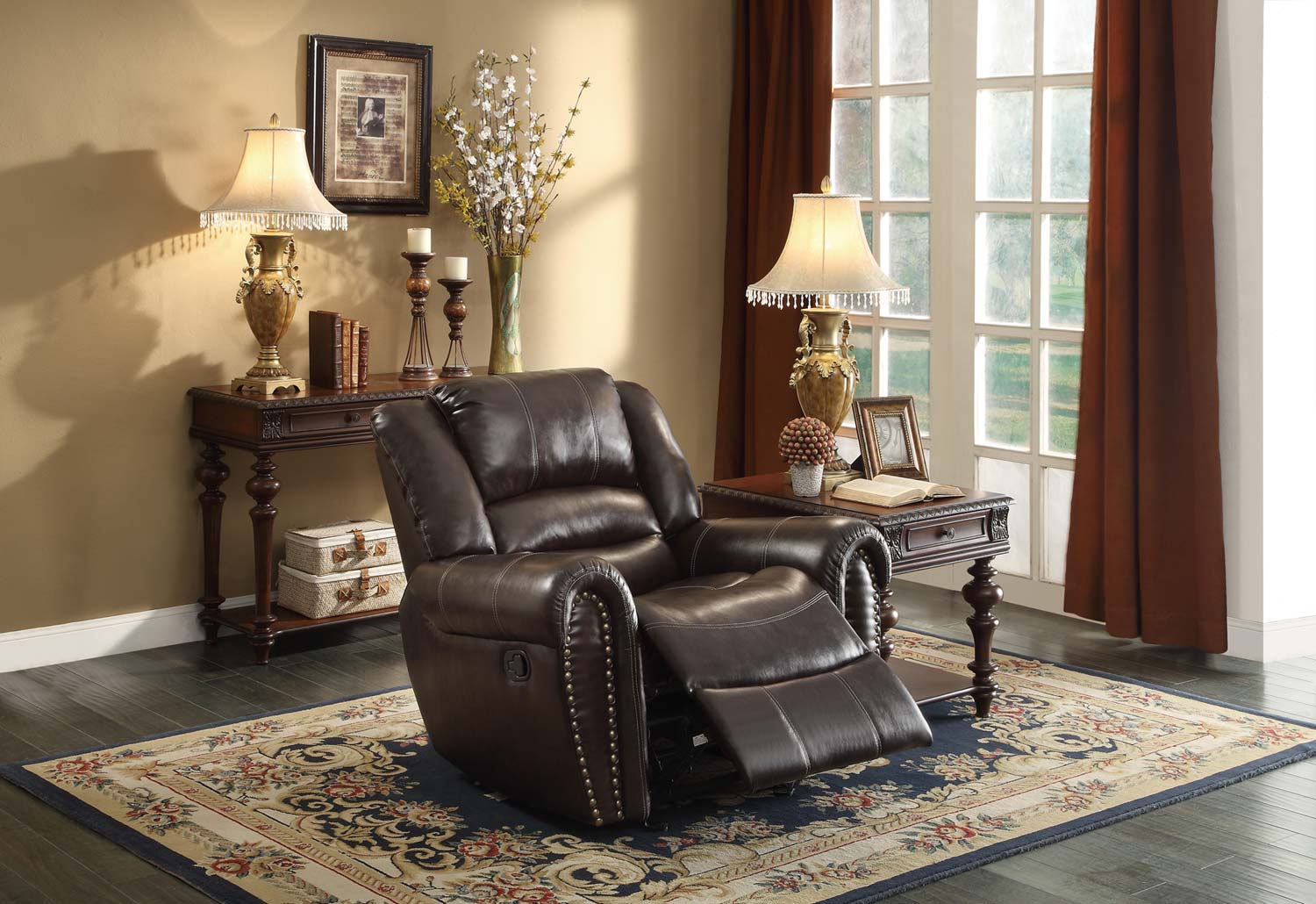 Overall one of my favorite things about this recliner is its comfort level. When you sit in this recliner and you open the leg rest, you will find just how relaxing this recliner can be. You slowly will sink into the ultimate comfort position.
The added padding to the lower back provides just the right amount of support and really helps to relieve back pain.  
If you are someone that feels that their back needs some extra support after a long day of work, then this recliner is perfect for you and will help get rid of some of that pain you are feeling.  Mixed with the extremely comfortable bonded leather, this recliner is a great choice!
How Effective is This Recliner at Relieving Back Pain?
Support:  Having enough support for your lumbar region is incredibly important in relieving back pain.  This recliner excels in providing enough supportive padding in the lower back region.  This allows you to fully recline and really feel like your back and the rest of your body is supported.  
Material:  This recliner is made of Bonded Leather which is extremely comfortable and helps to add to the firm support that this recliner excels in.  I personally like Bonded Leather because of the cool feeling, the comfortableness on the skin, and the ease of cleaning.  Overall Bonded Leather is a great option, and I would definitely recommend testing it out if you haven't used it before!
Ability to Recline:  This recliner has a pretty decent range of motion, and the manual level recliner allows you to fully choose how far back you want to recline.  That being said, this recline doesn't go as far back as some other recliners on the market, but it does give you a great range of motion which should be enough for most.  Along with this, if you need Anti-Gravity then I would suggest looking at another recliner.
Final Thoughts on Homelegance 9668BRW Glide Recliner
Overall this Homelegance Glide Recliner is an excellent choice for those who are looking for relieve from their back pain.  This recliner is extremely stylish and the bonded leather provides you with an easy to clean, and comfortable surface material.  
Along with this, the added padding to the lower back lumbar area gives you ultimate relief from back pain and helps to reset your muscles.  Overall if you are looking for a contemporary designed recliner that will look good, and help relieve your back pain, then this Homelegance 9668BRW Glide Recliner is a great choice!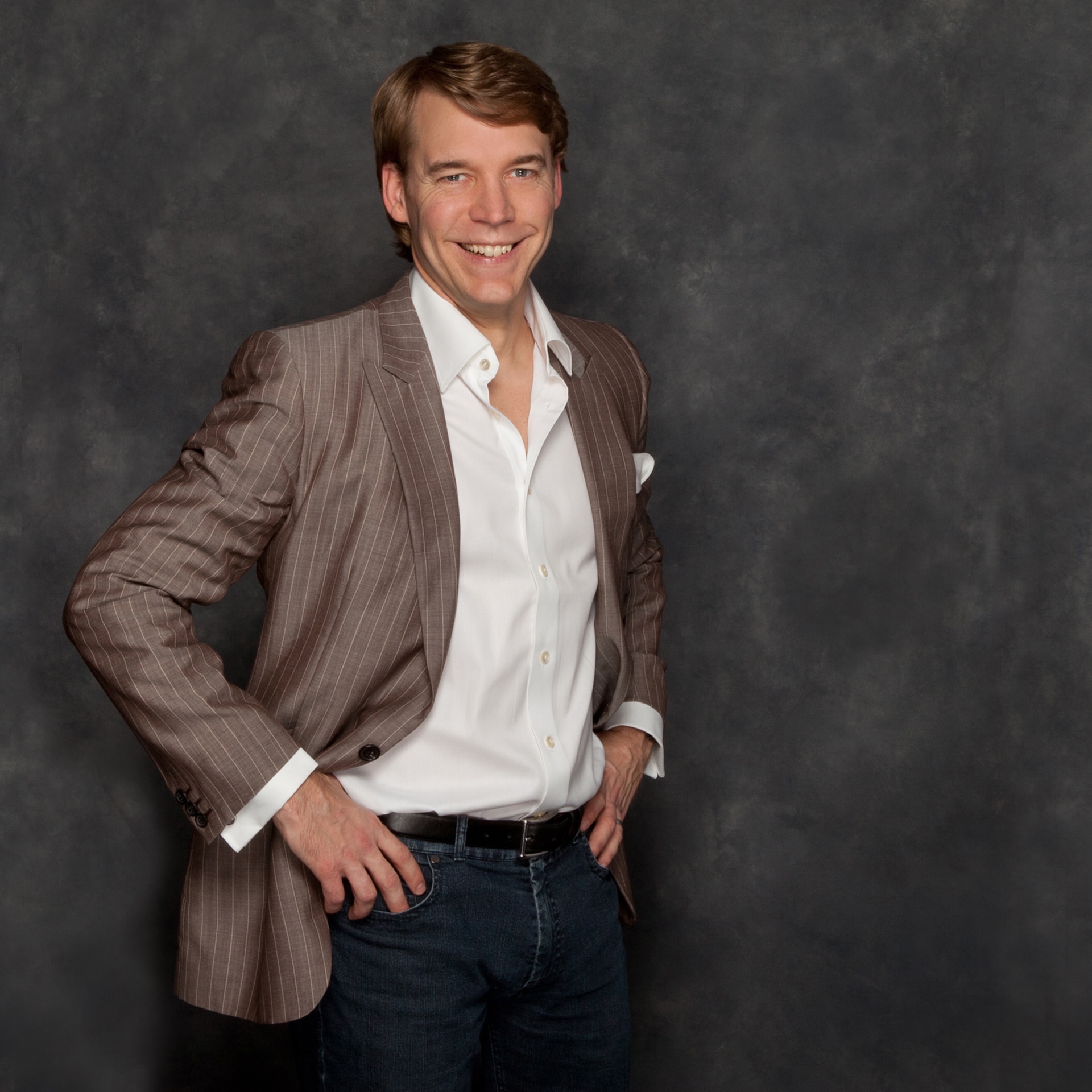 Brett E. is the Owner of BarterDesign.co.  Brett comes from a long line of craftsman and foreman, and has been involved with the construction and renovation world ever since he was a boy while working for his families construction and remodeling company.  After graduating with a a degree in Interior Design, Brett is the go to guy for any interior design or remodeling questions!