If you buy something through a link in our posts, we may get a small share of the sale.
Besides adding natural light to your home, the unforgiving harsh sun rays can damage your favorite upholstery fabric or even wall paints over the course of time. Other than using blinds or drapes, let's see how to keep fabric from fading in the sun. 
How To Keep Fabric From Fading In The Sun
You can minimize the sun damage and color fading with several processes, but the key is to be regular.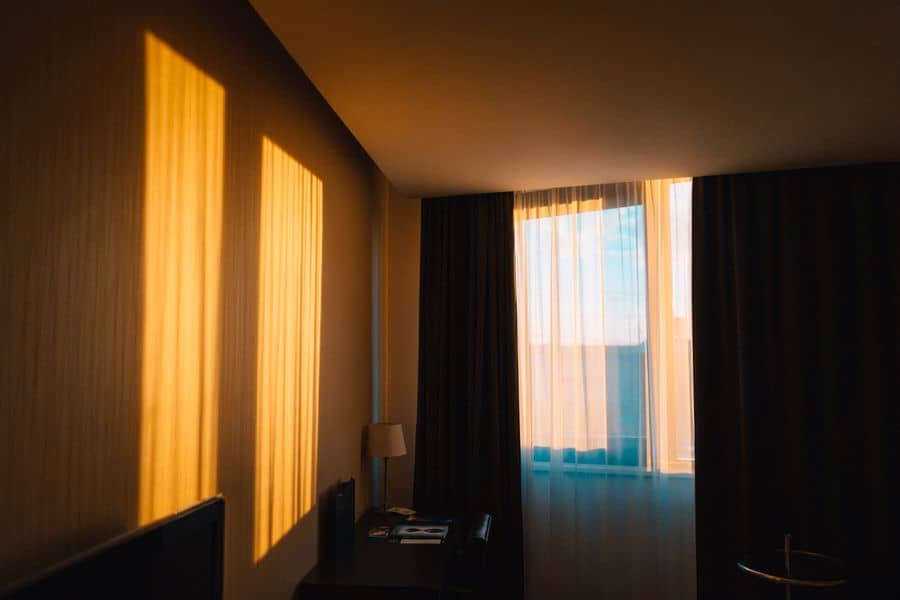 Method #1: Rearrange Your House
Do you have rugs, loveseats, sofas, or chairs exposed to direct sunlight? If the answer is a resounding yes, then you need to do some reshuffling.
First, remove them in areas near skylights, windows, or any other thing that allows sunlight to enter the room they are in.
That's probably the easiest way to keep the fabric from fading in the sun. You may have to brainstorm about an arrangement that will keep the house looking beautiful and neat, though.
However, if that's the price you have to pay for a vibrant and colorful room, so be it.
Method #2: Window Treatment
We have listed some of the most common ways of window treatment. However, you should follow the one applicable to you.
Black-Out Curtains
It is an effective way of keeping direct sunlight from entering the room. 
However, never forget that even a tiny part of your window that's left uncovered may lead to fabric fading over time.
Therefore, it is not just about installing curtains but also using them correctly.
Black-out curtains can block almost 90% of light entering a room.
Solar Blinds
Solar blinds is a window treatment that is more effective than curtains since it blocks up to 99% light. You can use them alone or together with other window treatments.
If you use them with curtains and other fabric window treatments, solar blinds will also protect them from fading in the sun.
They come in various colors and styles, so you don't compromise the look of your house in the process of protecting fabric.
Window Film
It bars UV rays from entering your house through the window. Window films are quite effective because they can block up to 99.9% of sunlight.
Roller Blinds
Roller blinds work exceptionally well as they not only protect the curtains from fading but also bars harsh sunlight from entering your home space.
Window Awnings
Window awnings are made of both fabric and metal. As they are generally light in color, they reflect sunlight and blocks it from entering your house. 
However, it is necessary to ensure a gap between the house and the awning so that the heat can escape from under it.
Method #3: Choose The Fabric Type Wisely
Natural fabrics including wool, cotton, and wool blends don't fade in the sun. Therefore, you can avoid dealing with faded fabric by opting for such materials.
Other alternatives are fabrics blended with nylon, acrylic, and polyester material.
On the other hand, fabrics such as silk and linen are not advisable purchases as they quickly fade in sunlight.
Rotate The Upholstery Often
It applies to several items in your home, and two among them are the upholstery cushion and rugs. Ensure to flip them often, preferably every few weeks. 
Consequently, both sides will fade and wear evenly. Rotation may not prevent your fabric from fading, but it makes the damage even, uniform, and gradual. 
Consider The Color Of Fabric
Darker colors fade in sunlight faster than their lighter counterparts. 
Colors that have short wavelength fades the least. That's because they hardly absorb UV light. Purple is the most resistant one, followed by blue and green.
On the other hand, dyes with longer wavelengths react negatively with the UV light upon coming into contact.
They usually react with the sun forming chemicals that break down the dye. As far as fading is concerned, red is the least resistant, orange follows, and yellow comes after.
Method #4: Protective Covers
The on and off the use of protective covers may not be 100% effective. Nevertheless, they will delay the fading process making your fabric look vibrant for a longer time.
Method #5: Use Plexiglass
Did you know that canvas which is mainly used to make paintings and drawings, is also fabric? 
It also needs protection from the sun; using plexiglass will be a sure bet here.
It will protect your art from up to 99% of UV rays. If you find plexiglass with dye, it will do more than just protecting your art as it is anti-reflective and hardly breaks.
Frequently Asked Questions
Is There Any UV Protectant For Fabric?
Sometimes, the above-discussed methods may not work, especially in the case of outdoor fabric. Fortunately, a UV protectant for fabric can be an ideal method of keeping fabric from fading in the sun under such conditions. 
How Can I Restore Fabric After Fading In The Sun?
First of all, it may be impossible since fading results from chemical change due to exposure to sunlight. However, you can re-dye the fabric to bring back the color and vibrancy. 
Why Are My Fabrics Fading Despite Shielding From Sunlight?
You will be surprised to learn that your fading may not be as a result of sunlight after all. Instead, it could be a result of how you clean the various fabrics. Ensure that you clean similar types together and different ones separately. This applies to both color and fabric types. 
Conclusion
Sun damage is never a good thing, be it for upholstery, furniture, or any other item. But, you can minimize the damage and discoloration using the techniques mentioned above. However, it is also of prime importance to be consistent in your efforts.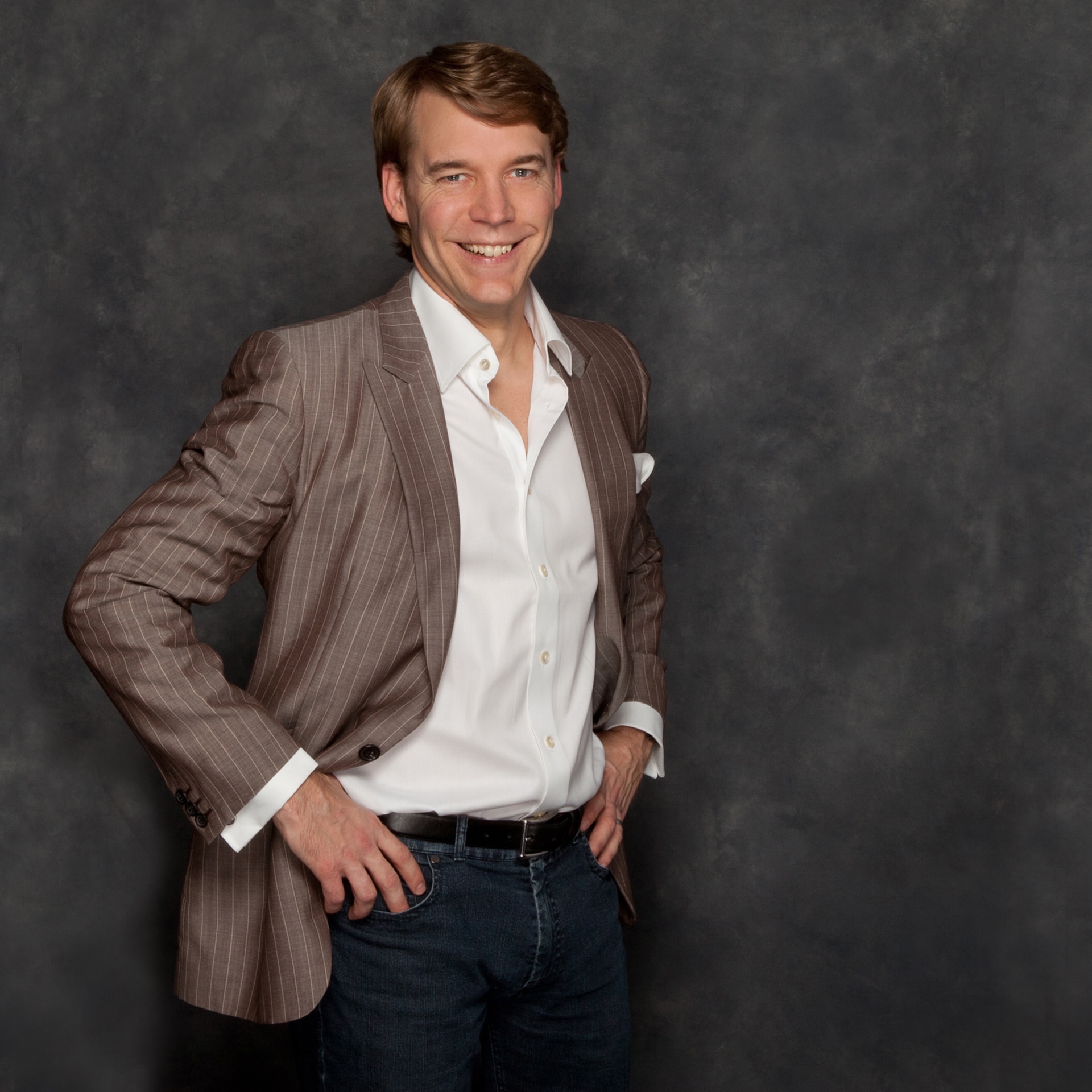 Brett E. is the Owner of BarterDesign.co.  Brett comes from a long line of craftsman and foreman, and has been involved with the construction and renovation world ever since he was a boy while working for his families construction and remodeling company.  After graduating with a a degree in Interior Design, Brett is the go to guy for any interior design or remodeling questions!