As an Amazon Associate we earn from qualifying purchases.
Cleaning your wood furniture is a must to avoid damage and to make it look good as new at all times. However, not everything that we use to clean other surfaces at home is applicable for wood. Some of those products can even damage your furniture. So, what is the best product to clean wood furniture?
What Is the Best Product to Clean Wood Furniture?
The best product to clean wood furniture is the Weiman Wood & Furniture Cleaner & Polish. It is applicable to all types of wood surfaces such as cabinets, chairs, doors, bedroom furniture, and table. It removes dirt quickly and easily on the wood's surface and protects it from damage. It also moisturizes and conditions the wood.
The Weiman Cleaner and Polisher also prevent your furniture from drying and fading. However, If you are looking for a more natural solution, have a similar cleaning effect, and do not damage your furniture as well, we also have some of those in this article. 
Best Natural and Household Products to Clean Wood Furniture
There are lots of products in your kitchen sink that serve many other purposes than what you know of and one of those is cleaning your wood furniture. Here are some of the natural and household products that can clean your wood furniture effectively.
Vinegar, Liquid Soap, and Water
Vinegar is known to be an acid substance that can clean many stains and surfaces at home. Likewise, they can also be a good cleaning agent for your furniture as long as it is mixed properly with other substances. Vinegar alone can cause damage if poured directly into your furniture.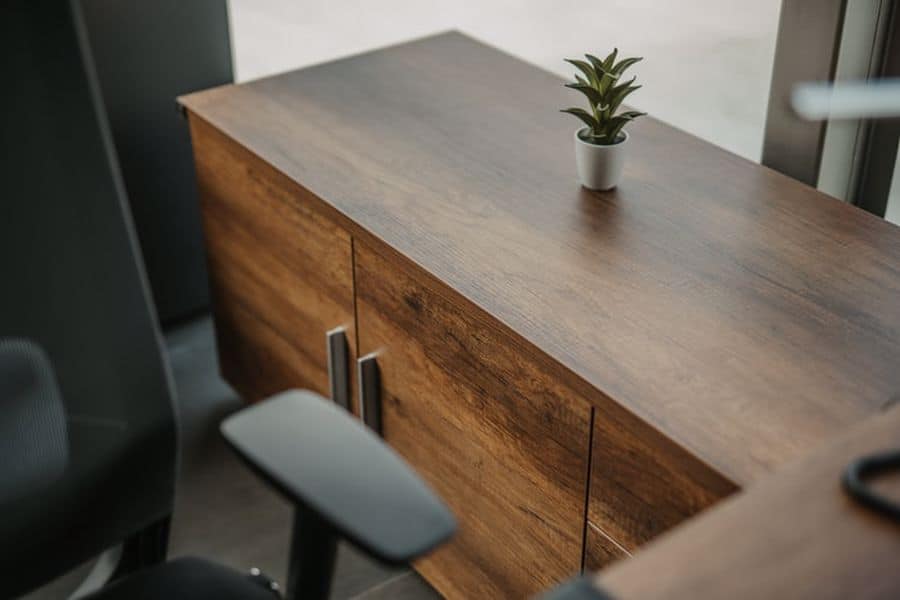 Vinegar mixed with mild liquid soap and water can remove dirt, oil, grime, and other stains on your finished wood furniture. Mix ¼ cup of vinegar, ¼ cup of warm water, and ½ teaspoon of mild liquid soap in a container. Since vinegar has a strong smell, you can also add some lemon or orange essence or olive oil to balance the smell.
Mix your solution well, then drop your cleaning towel or sponge in the mixture. Wring it out and make sure that it is not dripping. Slowly wipe your furniture in a circular motion. Leave it for 5 to 10 minutes then wipe your furniture with a damp, clean towel. 
Quick Tip: 
Try the vinegar mixture in a small, hidden spot of your furniture first before using it all over. Take note of the result and if that part of the furniture did not change color or have other negative effects, you can proceed with the cleaning.
Oil-Based Soaps
There are oil-based soaps designed to clean woods. However, these soaps should not be allowed to sit on your furniture for too long. Just like the vinegar, it can also cause some damage if not used properly. You can also begin by trying it out on a small portion of the furniture and check the result.
If it is safe, scrub your furniture lightly using a soft cloth. Wipe off the remaining liquid with another clean cloth. Make sure that every part of the furniture is equally cleansed and dried afterward.
If oil-based soaps are not available, you can opt for regular dish soap. Mix the dish soap with clean water, then try it on a small test area. If no damage happened then you can continue cleaning. You can use a towel or a piece of cloth to clean the furniture with the solution and wipe it dry after.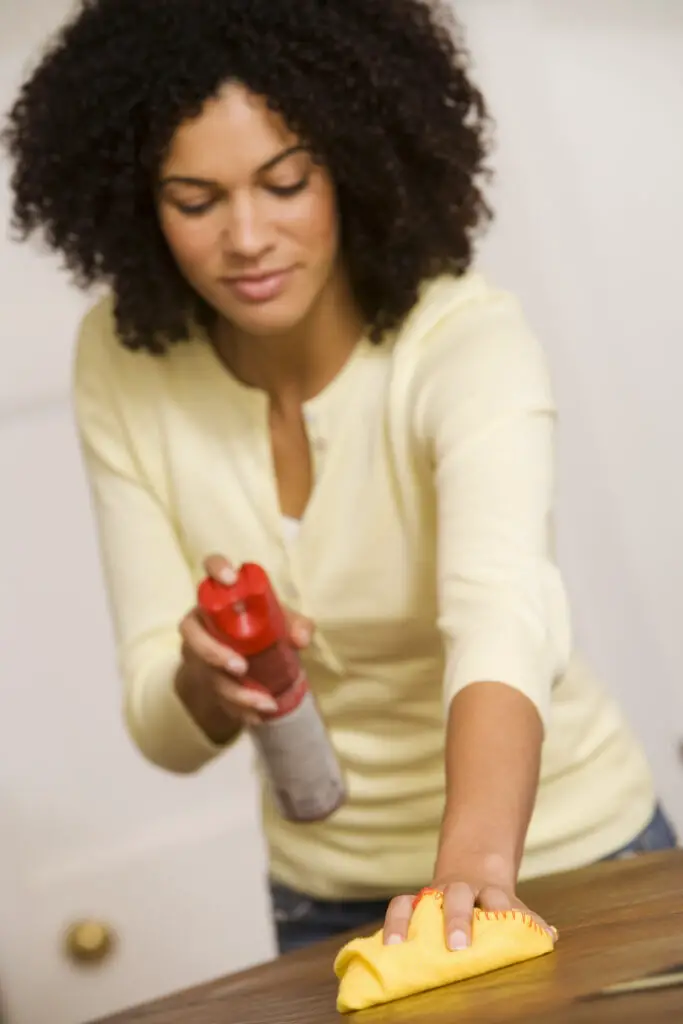 Ammonia and Water
Ammonia can also be mixed with water and dish soap to be used as a cleaning agent. Combine 20% ammonia, 80% water, and ½ teaspoon of mild dish soap, then mix thoroughly. Use a clean cloth or sponge to spread it on the furniture. Make sure to wipe it before it gets dry on the furniture.
This mixture can cause discoloration or a cloudy finish if allowed to dry on the surface. Use another clean cloth to dry off the furniture.
Linseed Oil, Gum Turpentine, and Very Hot Water
Linseed oil is an edible oil from the flax plant. It is generally used to preserve woods. It is highly effective in removing grime, dirt, and wax build-up on the furniture.
To use this as a cleaning agent, you need to mix 4 tablespoons of boiled linseed oil and 2 tablespoons of gum turpentine into a bucket of very hot water.
While doing the whole cleaning process, you need to wear protective gloves. Apply the mixture to the furniture using a clean cloth, following the pattern in the wood. Buff it dry with a separate cloth and apply some polishing product as necessary.
Things to Consider Before Using Any Wood Furniture Cleaner
Wood furniture can be very sensitive to cleaning agents whether it is a natural or commercial product. So it is important to know some guidelines before using any wood furniture cleaner to avoid any damage.
Ingredients Used in the Cleaning Product
Some ingredients can be very harsh and can pose immediate damage to your wood furniture. To make sure that your furniture is safe, always read the product label and your manufacturer's guide for any do's and don'ts. Those harsh ingredients or chemicals can also cause harm to your family, pets, and yourself.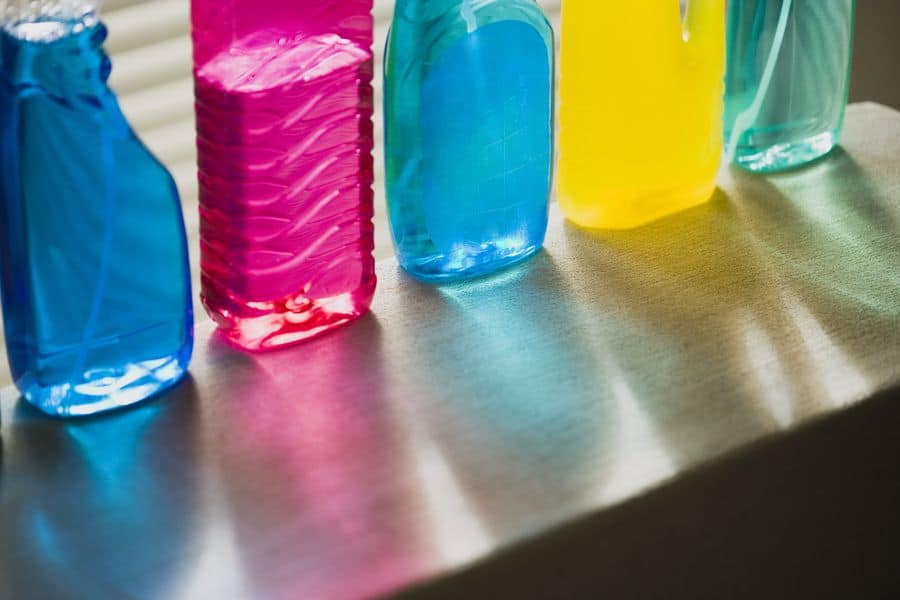 Some products can be used for all types of wood and furniture, others can not. If you can find a product that is proven to be good for all types of wood, then it would be an advantage. It means that you don't have to buy different cleaners for your different furniture and you can also minimize damage, and avoid tedious restoration for your furniture.
Since there are a lot of natural and household products as alternative wood furniture cleaners, you don't have to settle for very expensive products. However, if you can spare some dollars and you have no time to mix some household products, then you can opt for a commercial one that can also clean your wood furniture at its best.
Related Questions
What Is the Best Natural Wood Cleaner?
One of the best natural wood cleaners is vinegar. It can give a strong or bad smell, yet it's really effective in cleaning wood furniture. You just have to mix it with water, dish soap, and some citrus essence or essential oil.
What Do Mineral Spirits Do to Wood?
Mineral spirit is a solvent that can remove grime and oil buildup on wood furniture. It is also a good dust and residue cleaner. Though it is an effective wood cleaner, do surface testing before using it all over your furniture.
Conclusion
The best wood cleaner can either be found at home or in the market. Both of them are still effective as long as they are used properly. If you are not sure how to use the product, do your research to avoid ruining or damaging your furniture.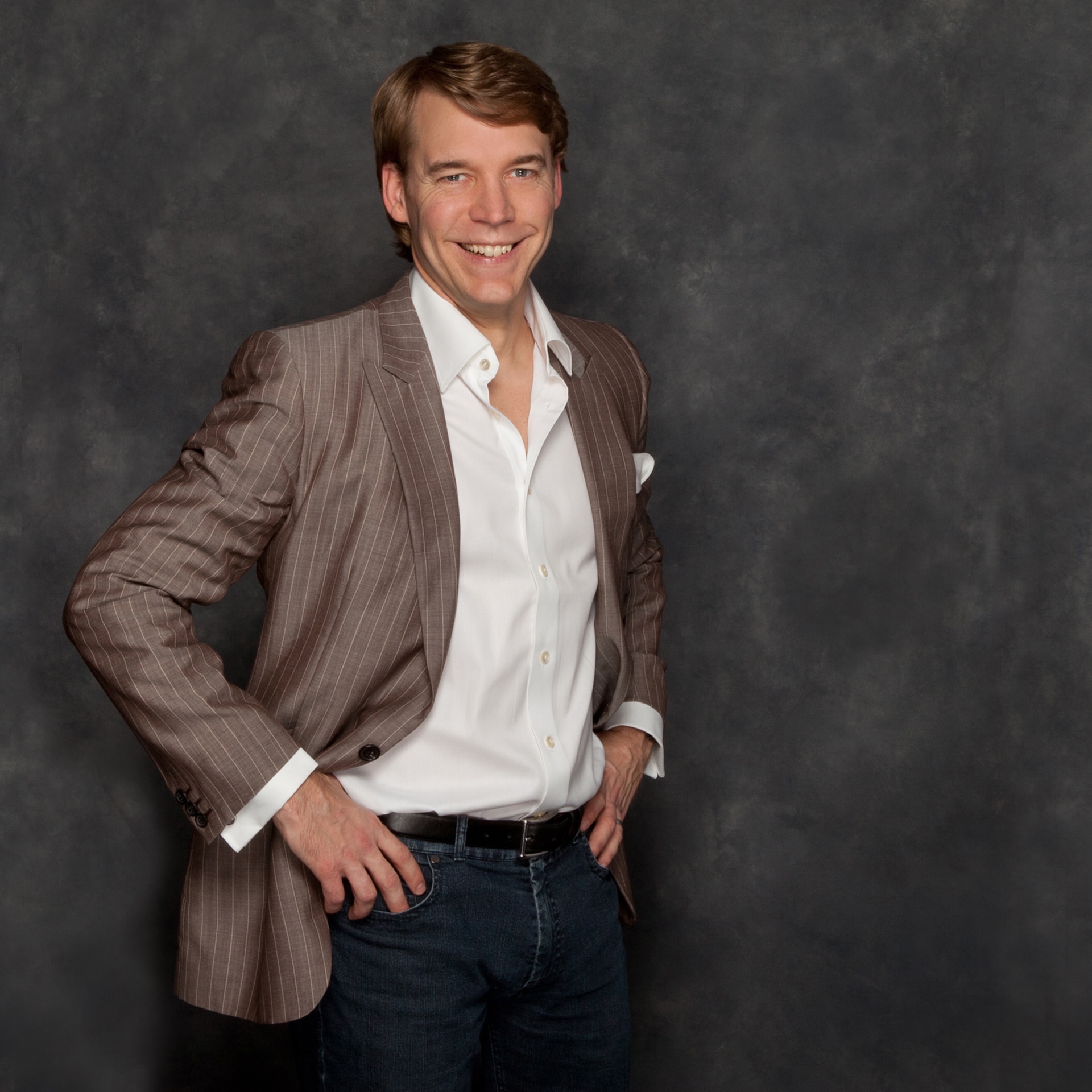 Brett E. is the Owner of BarterDesign.co.  Brett comes from a long line of craftsman and foreman, and has been involved with the construction and renovation world ever since he was a boy while working for his families construction and remodeling company.  After graduating with a a degree in Interior Design, Brett is the go to guy for any interior design or remodeling questions!