As an Amazon Associate we earn from qualifying purchases.
Coaster furniture have been operating for over 20 years as a distributor of furniture throughout the U.S and beyond. Their distribution is pretty impressive, and they are trying to replicate what Levin furniture has built in sense of distribution. 
While they don't manufacture the furniture themselves they have built an impressive infrastructure and now have branches in Los Angeles, San Francisco, Chicago, New Jersey, Atlanta, Florida, and Texas.
Coaster have an efficient system set up which allows them to reach more people than ever. With 7 different distribution branches Coaster furniture will soon be in thousands of homes.
Coaster furniture is all produced in Asia. While this is a common concept in the furniture industry it can lead to a shortcoming in quality of products. Let's have a look at what Coaster is offering and review their most popular products.
Types of Coaster Products
All Coaster products are manufactured outside of the U.S and shipped in. If you are more interested in U.S. produced furniture, then Arhaus is a good option. While Coaster only operates as a distributer there are still quality checks in place to ensure units are up to scratch.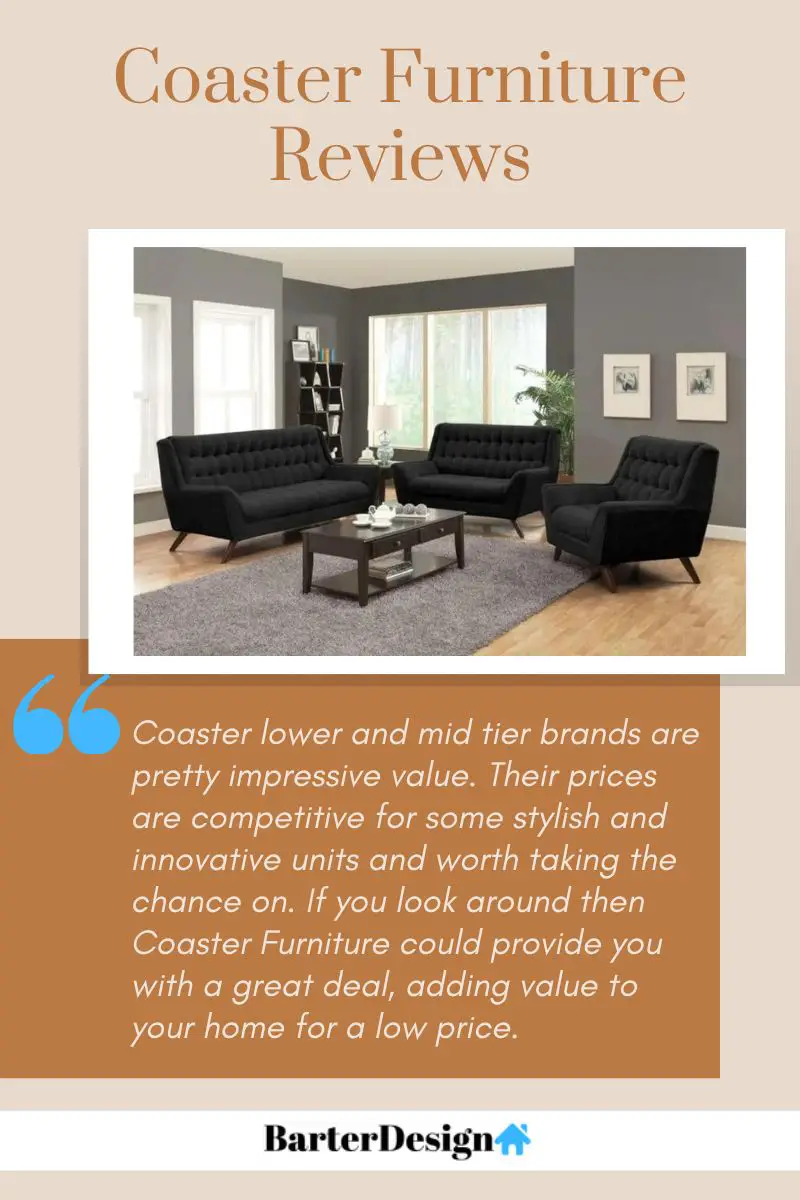 Coaster's most popular products are their sofas, recliners and some of their bedroom fittings and sheets. Let's take a look at their core collections.
Coaster Furniture: Sofas and Recliners
Coaster Furniture produce a whole range of products for the living room, and when you visit their website you're slightly overwhelmed by the choice. Coaster are producing a range of different options to fill your living room with the most popular choices being:
Sofas
Sectionals
Love Seats
Chaise Lounges
Reclining Chairs
Recliners
Each of these are made for a particular purpose and to suit a specific home. If you are interested in a chaise lounger from Coaster, then make sure you find the best coffee table to go with as well!  You'll be able to choose from traditional pieces or more modern furniture with each giving a very different look and feel to your living room.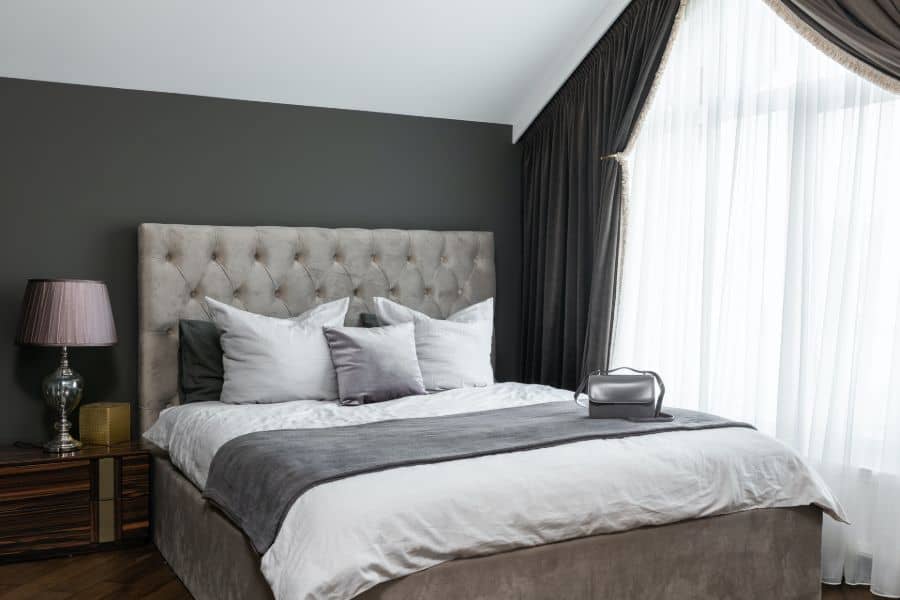 Coaster allow you a large range of choice to customize your furniture to your home. There are a variety of styles, colors and fabrics available. Coaster also have leather sofas and chairs which has the advantage of being more durable and longer lasting. The leather is available with different finishes and coloring.
Specific mechanisms have been developed and fitted into Coaster products so they can be utilized most effectively. Reclining and swivel options are available on some of the seating and Coaster also have a range of bed chairs, perfect if you have guests regularly.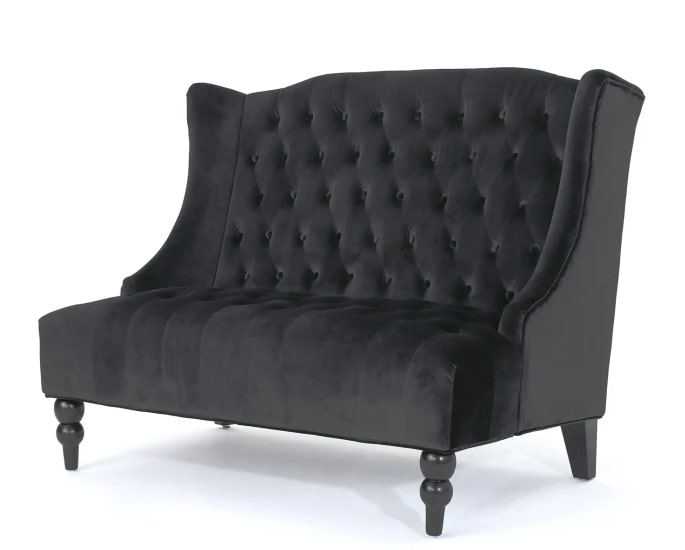 Coaster Furniture Bedroom Reviews
Coaster Furniture have everything you need to completely fit out your bedroom. From storage to comfort their bedroom range is extensive including:
Beds
Dressers
Nightstands
Chests of Drawers
Armoires
Mirrors
Bedroom Sets
Coaster Bedroom collection is made to fit together and compliment each other. You'll find matching elements to make the room come together. There are hardwood options, metal and there's even glassware available.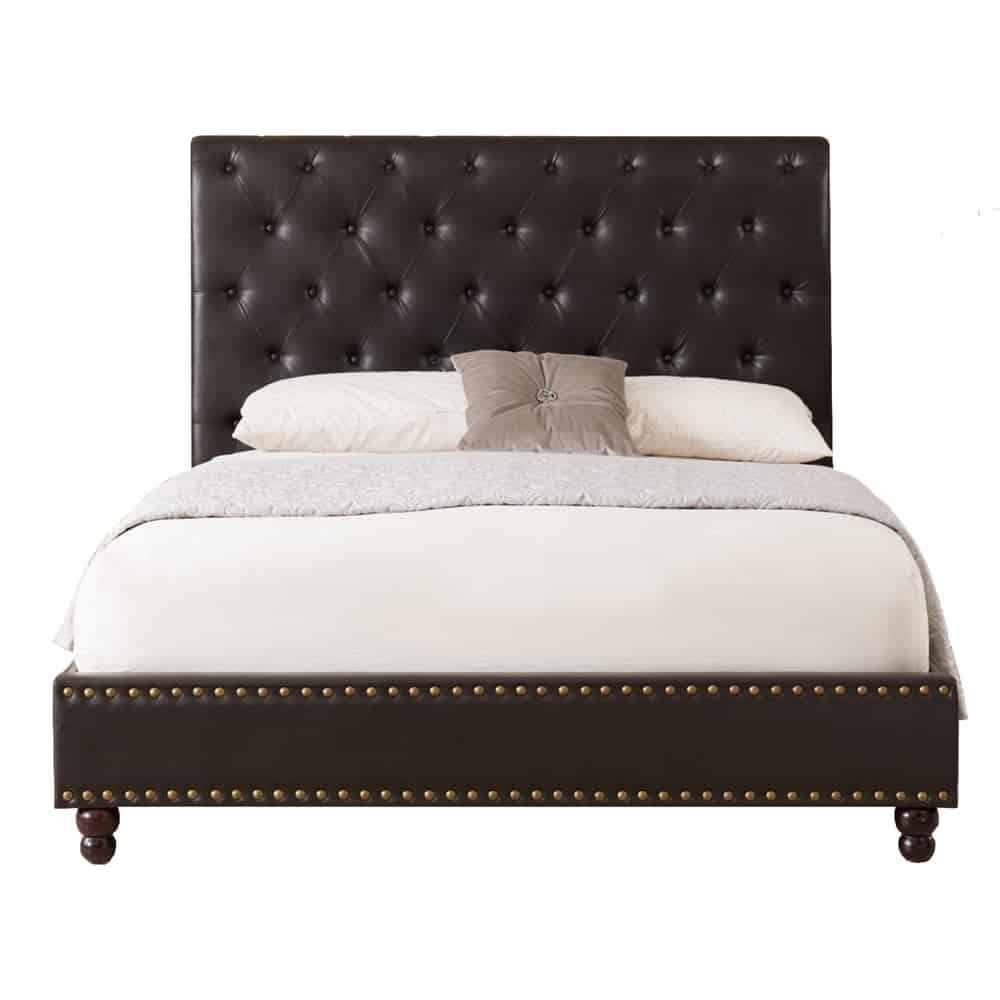 For a competitively priced brand, Coaster doesn't slack off in creating show stopping pieces that can make any home look stylish. If you love the design of Coaster beds, perhaps give this Button Tufted and Leatherette Wooden Queen Size Bed a second look. With its upholstered fabric and buttoned headboard, it looks just as fashionable as any Coaster beds.
Coaster are producing beds for multiple different purposes. From Jeep beds for kids to queen sleigh beds for adults you'll find that they make the bed the center of the room. With innovative storage solutions they can maximize your space and make your room seem bigger.
With such a large range of bedroom furniture It's worth finding your local dealer and going for a look around. With collections that work well together, as well as individual units that can stand alone, It's perfect for refitting your whole bedroom or just getting some storage.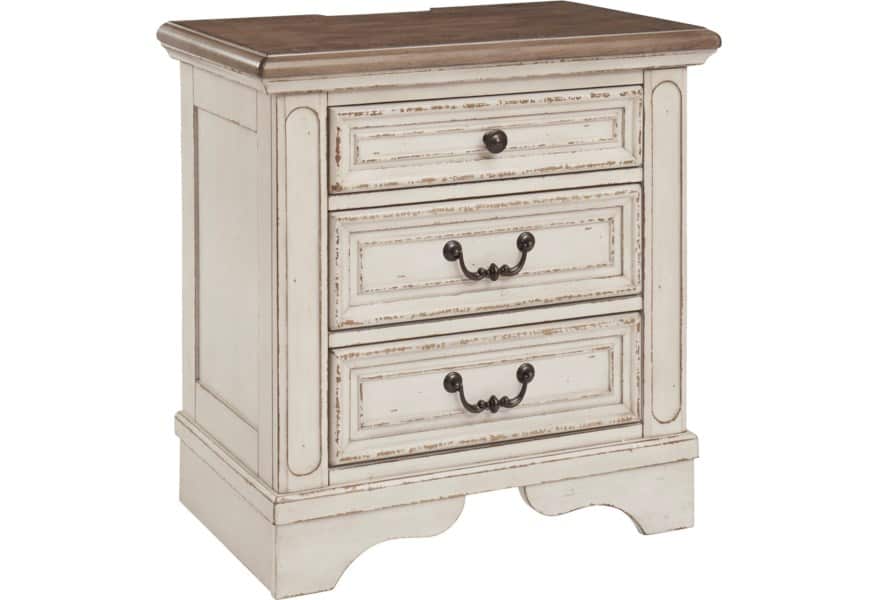 Coaster Furniture Reviews and Reviews
Coaster furniture is now available across the U.S so It's not hard to find some feedback from customers. There is some conflicting opinions when it comes to Coaster, with a lot of positive feedback from customers whose expectations were exceeded:
The nightstands are solid and feel like they should cost far more than they did.  The bed itself feels more like "you get what you pay for" in that I believe the headboard is laminate and the entire thing is lightweight and uninspiring, but it does look nice, and after six years it still looks looks new.

Kendal P.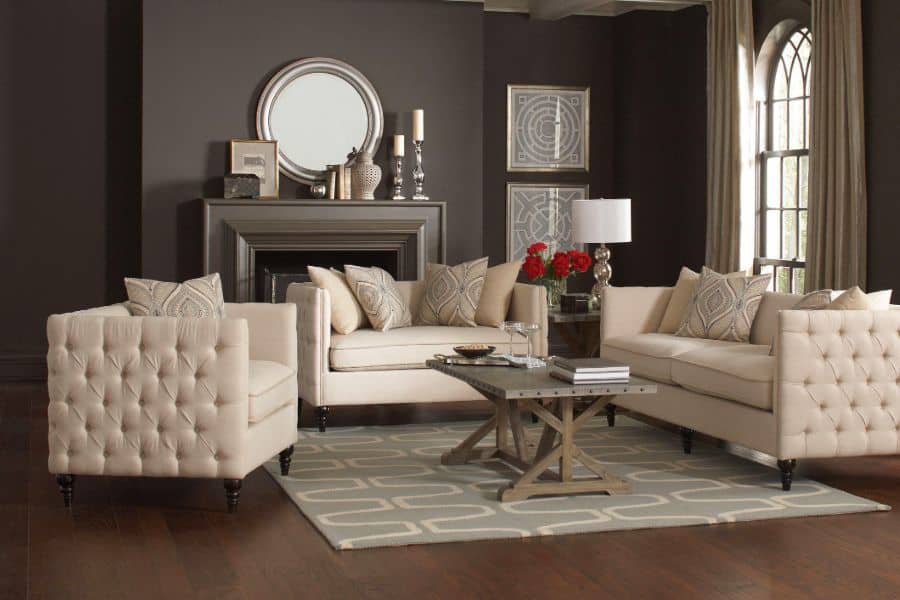 Other users were disappointed by the quality of the pieces they bought and the fact that they didn't stand up to the test of time.
"Both chairs had a piece on the inside of the arm break off within two months of use. It doesn't affect the look, but you can feel the hole inside the arm."

– Marcus J.
With Coaster Furniture acting as a distributor rather than being a manufacturer the quality will vary from product to product. Coaster use multiple different factories and each will have slightly different approaches and techniques. This means that Coaster Furniture can be a little inconsistent and slight damage can occur.
The best thing to do is find a local retailer who will back up their products. This minimizes the risk as you know any damage that wasn't your fault can be repaired. Be sure to talk through warranty with your retailer and see where you stand with them if there is a problem, including the time it would take to get something fixed.
My Personal Thoughts on Coaster Furniture
Coaster Furniture as a company is doing really well and getting better every year. If you're looking to buy furniture from them you can end up with some really great pieces, but there is an element of risk. With outsourced production, it means that problems or issues will be more likely, and It may be difficult to get things replaced quickly.
This is why finding the right retailer is important, somebody who will stand behind the product and uphold the warranty.
Coaster lower and mid tier brands are pretty impressive value. Their prices are competitive for some stylish and innovative units and worth taking the chance on. If you look around then Coaster Furniture could provide you with a great deal, adding value to your home for a low price. Check out more living room product reviews!