As an Amazon Associate we earn from qualifying purchases.
Rowe Furniture are one of the most well respected furniture providers in the world, renowned for their construction quality and variety. They've been instrumental in technological advances in the industry and making modern adjustments to classic pieces that make them more useful to homeowners.  
In this Rowe Furniture reviews guide I will talk about Rowe Furniture history, they types of furniture they produce, reviews on Rowe sectionals and recliners, and the Rowe Furniture warranty policy!
About Rowe Furniture
Rowe Furniture began with 2 men in Virginia over 70 years ago. From there they've grown into a huge global furniture producer with over millions of interested buyers. Their long life has given them a wealth of experience both in crafting unique furniture and solving the buyers' problems.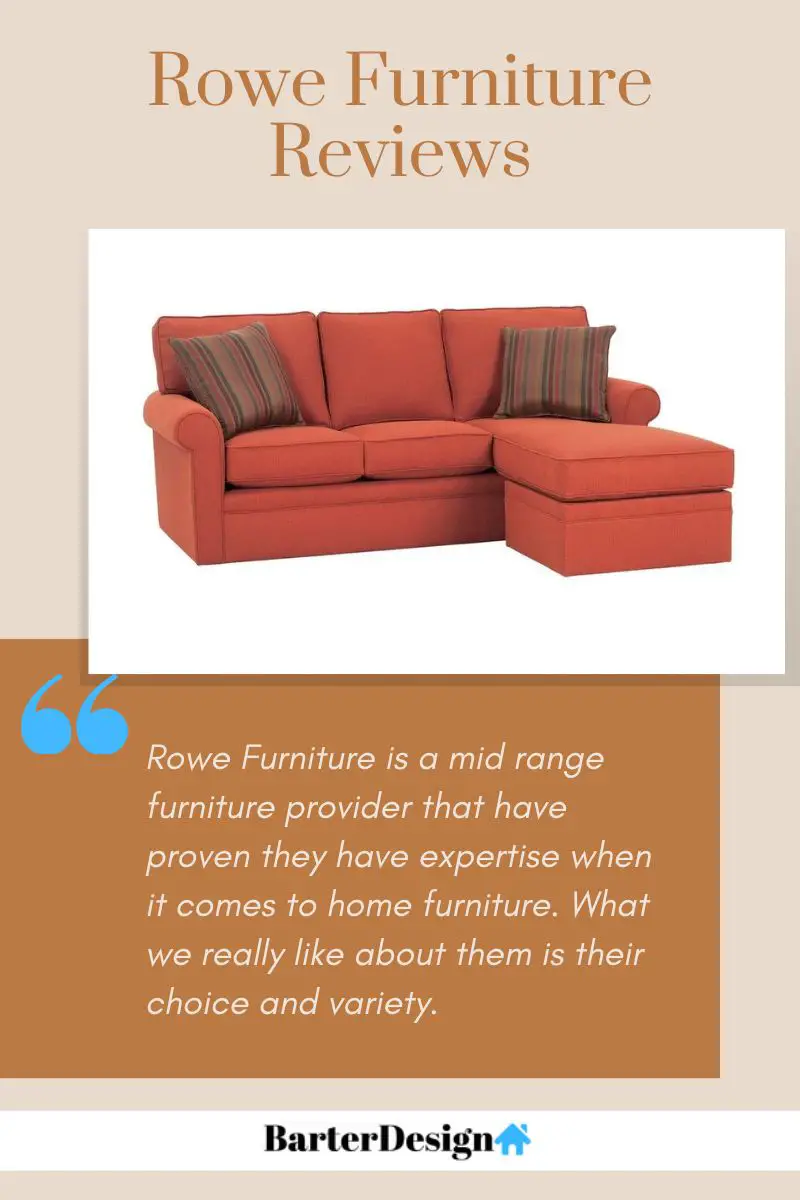 Rowe Furniture have never chosen to outsource production to the far East even when the majority of furniture producers were. They chose to eat the loss so they could guarantee the quality of their products. Rowe Furniture is built on the principles of quality and value. They strive to make furniture that will benefit you and add value to your home.  
If you are looking for other durable American made furniture then check out Pulaski furniture and also checkout Flexsteel for great furniture.
Types of Rowe Furniture
Rowe Furniture have developed a diverse range of products specifically for the living room. They also have bedroom collections, mattresses, slipcovers and kids furniture. Rowe Furniture specialize in seating options for the living room, you can choose from:
Sofas
Sectionals
Chairs and accents
Sofa Beds
Reclining options
Rowe Furniture are upholstery specialists so if you're looking to kit out your living room they could be the choice for you.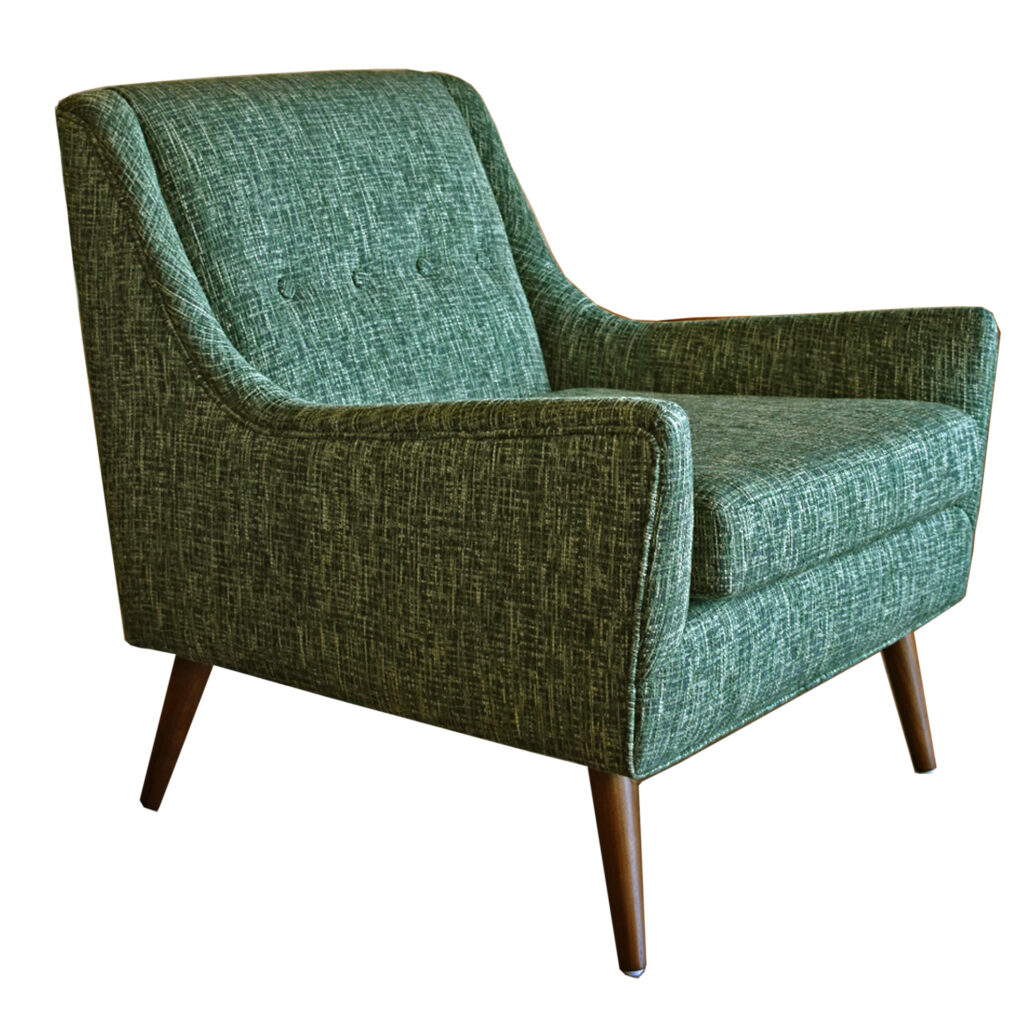 Their accent chairs are one of a kind, and they also encourage their clients to inquire if they want a specific design. If you love their design, but wishes for a product that is a little less expensive, this Charlie Mid Century Modern Accent Chair, with its vintage charm and well crafted design can easily fit in Rowe furniture's product catalogue.
Rowe Furniture Quality
Rowe Furniture is all crafted within the U.S to ensure the quality remains high from design to delivery. They endeavour to use the best materials and well trained experts to craft the best possible piece of furniture. Rowe Furniture has a range of different features to make the furniture durable and reliable:
Heavy Gauge Spring System
For increased comfort and durability springs are placed 4-5 inches apart in the seat. They are doubled on the each end, which allows for increased resilience to daily wear and tear.
Solid Frames
Furniture grade laminates and kiln-dried solid hardwoods are used in the frames of each piece of Rowe Furniture. Mortise and tenon, double dowel and corner block construction are all used to give long lasting joints that are solid and sturdy.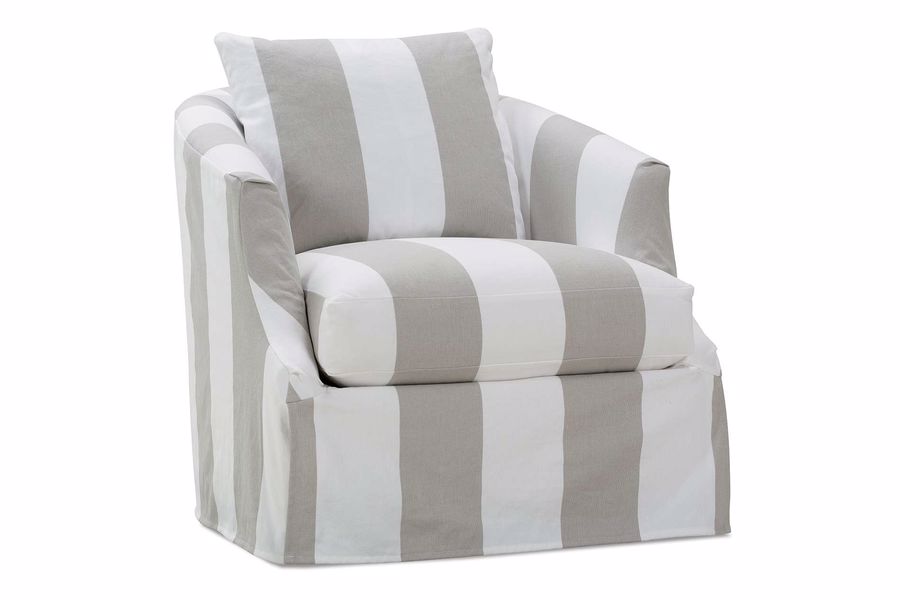 Cushions
With 4 different cushion types to choose from you are given the ultimate in support and comfort. Made from high-resilience foam and wrapped in polyester fibre wrap to keep their softness and shape throughout their life. You can choose from firm to soft depending on your preferences and needs.
All of these elements come together to give you furniture that isn't just built sturdily, but built to last. The high levels of U.S construction mean you can rely on Rowe Furniture in your home.
Rowe Living Room Furniture
Rowe Furniture offer a selection of different sized sofas and sectionals to utilise all of your available space as best as possible. Popular choices are the 3 seater and the loveseat, but if your family is larger you can consider a corner unit.
Rowe Furniture divide their sofas into a range of styles. There are traditional, modern, contemporary and transitional options to suit a variety of homes. Have a look at all the options and see which suits your home best.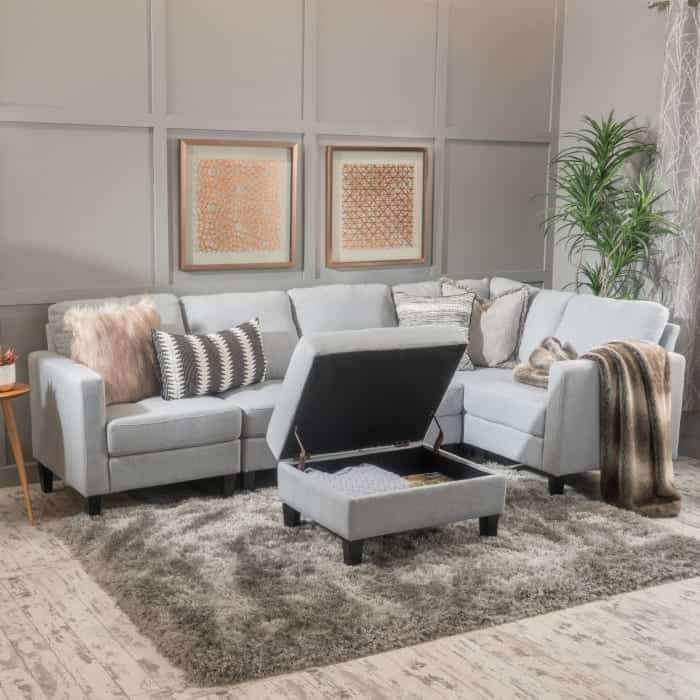 They offer classic styled sectionals that are spacious enough to seat a large family. If you're having trouble finding a Rowe sectional sofa in your area, this Light Gray Sectional with Storage Ottoman is a great furniture alternative.
Rowe Furniture have a lot of different fabrics to choose from. They allow for different colors and textures to give a unique look and feel to your furniture. You're able to customize the different elements of your sofa allowing you to alter the:
With this you can create a very personalised piece of furniture that you'll love.
The finishes for the wood let you alter the coloring to contrast your fabric choices, creating a unit that matches your vision. These range from chestnut to washed pine and there are never two pieces alike.
When selecting fabric you can also check out their leather collection. There are different colours of leather, available with different rubs. Leather gives a timeless, classic look and while it's soft to the touch it's durable to daily wear and tear.
Finally you can choose any accessories to go with your unit. Foot rests, storage options and different motions can be added to each piece. Select from glider, recliner or swivel in your chair or sofa and get maximum use from your new piece.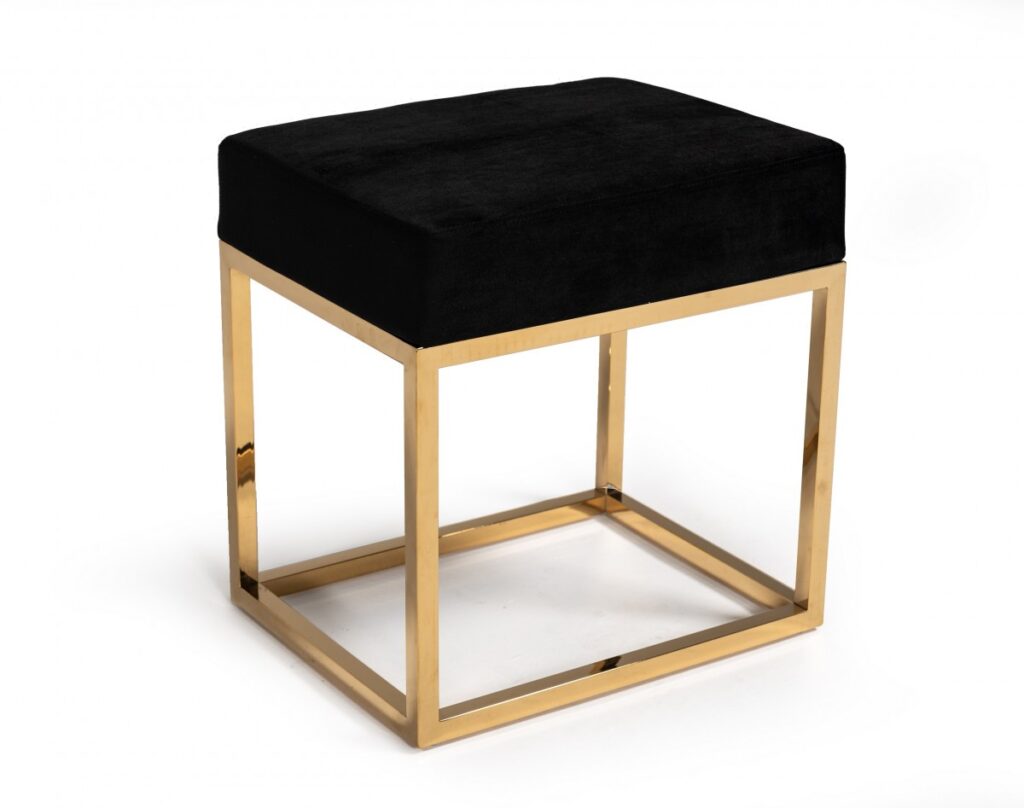 Foot rests, such as ottomans can be quite a great addition to your living room set. Aside from being an instant home accent, it can help rest your weary feet. If you love Rowe's design but are currently looking for a more affordable product, this Square Modern Black Velvet Ottoman with gold plated stainless steel is such a versatile piece to own.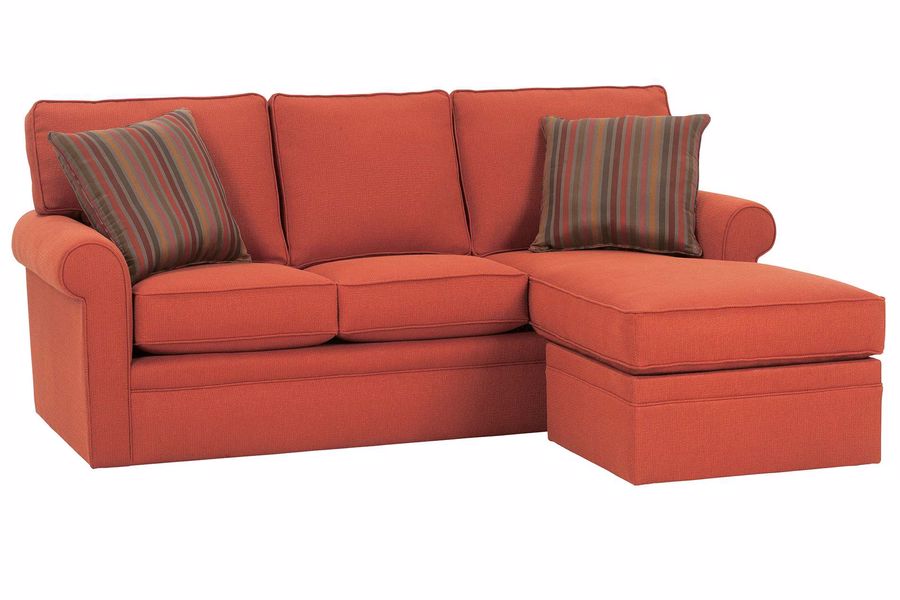 Rowe Furniture is about making your living room furniture as unique as possible. The customizing options are very impressive and make a generic unit one of a kind when you're finished. The fashionable design choices mixed with the construction quality means you'll have furniture you'll be proud to show off.
Fabrics and Finishes
Rowe Furniture offers a wide range of customizable fabrics. Fabrics can look modern, casual, or transitional looks combined with either velvet, linen, cotton, suede, and other materials. You can also choose from a wide range of wood finishes. 
The stain may vary in color or intensity within different pieces of wood. Wood has differences in grain and porosity. They also have a variety of nailhead trims, brass, black nickel, gold, and pewter. 
You also get different accessories that match your furniture pick. Rowe Furniture has options that come with footrests and storage pieces for your preference. There are various customizations to choose from so you will get a design that you like. 
Increasing the Life Usage of Rowe Furniture Fabric
If you want to use the fabric for a long time, you might want to vacuum the surface of the furniture on a regular basis. This also includes the area under the cushions. Keeping your fabric clean will prolong its usage. 
Most fabrics wear out because of accumulated dirt and dust. Sunlight is also a factor that causes the fabric to fade. Make sure the fabric of your furniture is not exposed to direct sunlight 
Problems With Seat Cushions 
The seat cushions do not contain any PBDEs and are manufactured without the use of any flame retardants. The foam Row Furniture uses has a density of 1.8. It is highly resilient and environmentally friendly. 
Its ability to recover from compression is great even if the foam softens. However, the cushions may flatten and wrinkle because of the loss in the initial loft of polyester wraps. These polyester wraps are responsible for the surface softness of the cushion. 
There are some problems with the M850 series that you might not like. Although it's pretty common for most seat cushions. The M850 series will soften, flatten, and wrinkle with time. Make sure to turn and rotate them regularly to avoid this. 
Rowe Furniture Reviews and Complaints 
There are mixed reviews about Rowe Furniture in the online forums. A lot of users have found that the furniture is good enough quality and has had a positive impact on their home:
"I have had a Rowe Sectional for 8 years. I'm getting ready to replace it just because I'm ready for something new. It looks fine. I have been very happy with it."

– Simon S.
Rowe Furniture is made for a variety of price points and there is a bit of variety in quality across their collections to match. In the furniture industry you get what you pay for to a certain extent so upgrade wherever you can for the best products.
Almost all of the elements come with different options so talk through it all with your dealer and try to get the best possible elements to ensure good, lasting quality.
Rowe Furniture Warranty
Rowe Furniture allow you to register your furniture so it's covered by their warranty. All labour is covered for 1 year, cushions and chair mechanisms are covered for 5 years and frames & springs are covered for the life of the product. This warranty covers all material defects and gives you some confidence in the products you're buying.
Always check with your dealer about warranty and your specific products so you know exactly what is covered if something goes wrong.
My Final Thoughts on Rowe Furniture
Rowe Furniture is a mid range furniture provider that have proven they have expertise when it comes to home furniture. What I really like about them is their choice and variety, but there are less features in their products that other brands.
That being said Rowe Furniture are a solid furniture provider that are clearly doing something right with such a long history in the industry. For the price they're offering clear value, and despite isolated incidents it seems like the construction quality is high.
You won't get the same manufacture quality as you'd get with the more expensive custom manufacturers but if you're in the mid range market Rowe Furniture can be a great addition to your home.