As an Amazon Associate we earn from qualifying purchases.
This original appraisal was from a few years ago, it seems that Southern Motion's quality has dropped recently.  I will be working to do my own investigation and try to come up with a new one in the next few weeks.  So Please Take The Below version With a Grain of Salt!
Southern Motion Furniture Review
​Southern Motion Furniture.  When I say that you will probably have one of two reactions.  You will either be jumping for joy because you know how great this brand is!  Or you will say "What the heck is that.."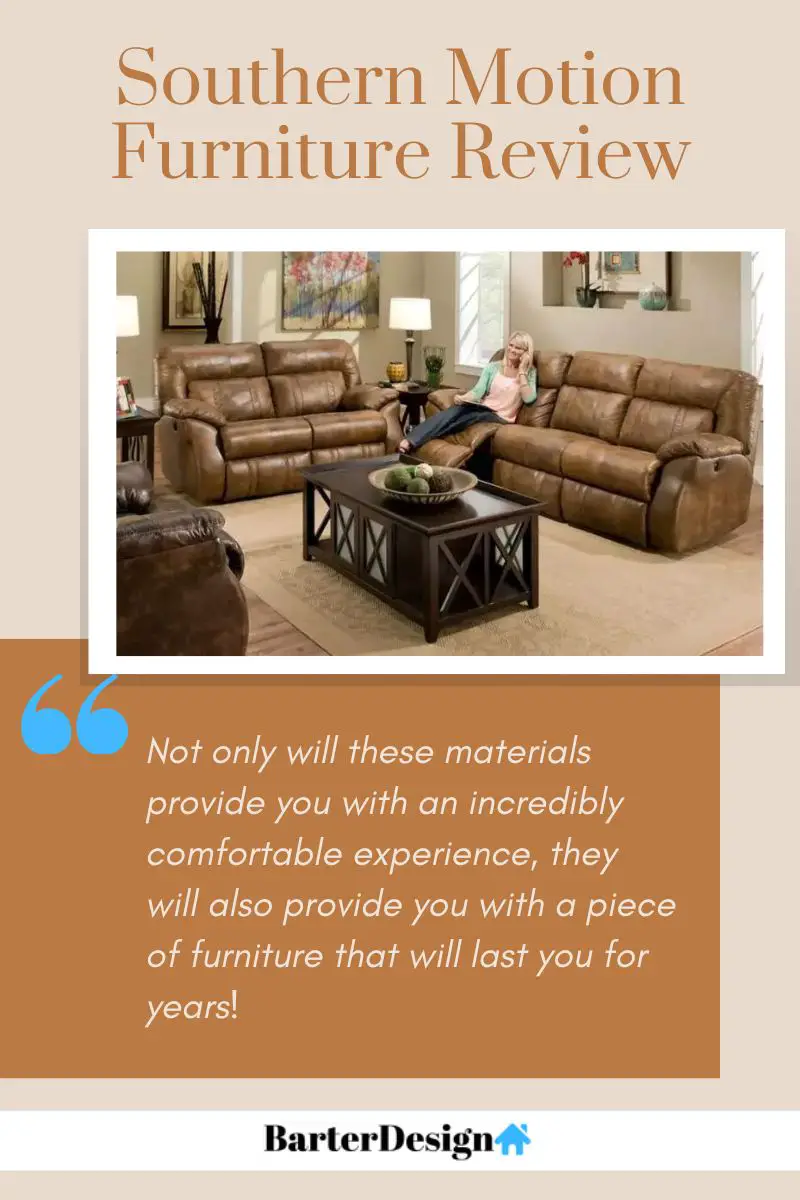 If you are looking for the extremely short answer to my reviews, I suggest you take a look at the Racetrack Recliner if you are looking for a new recliner, or if you are looking for something in between you should take a look at the Fandango Recliner Love Seat as well!
What Is Southern Motion?- A Brief History 
Southern Motion is an American furniture company founded in 1996 in Pontotoc, Mississippi by Guy Lipscomb and Larry Todd. Named after a painting, the company's mission is to create the World's Best Reclining Furniture with an emphasis on relaxation, comfort, style, and quality. 
Over the years, this brand has thrived in the furniture industry and has become a household name in thousands of U.S. homes. Now, almost 3 decades down the line, South Motion still prides itself in the quality of its furniture, and in the dedication of its workforce.  
To broaden its horizons, this manufacturer acquired Fusion Furniture in 2018 and both brands comprise Southern Furniture Industries. Today, the brand offers several kinds and designs of reclining furniture, such as reclining sofas and chairs, all of which are high-quality and competitively priced. It has over 1,500 staff and serves over 2,000 physical store retailers and e-tailers online. 
Southern Motion Furniture Reviews
So now I get to talk about what everyone wants to hear. THE FURNITURE!
I know most people are here to read about Southern Motion Furniture and not so much about their whole life story so I tried to keep the introduction short! So I guess the first thing to answer is "What kind of furniture do they sell Sell?".
Southern + Motion produces many different kinds of furniture and pieces but the most popular are their Sofa and their Recliners or reclining furniture, particularly reclining sofas that offer such great lumbar support!
Those are the two most popular products that are produced but they also make many other high-quality products! They also produce chairs, sofas, stools, ottomans, and a few other products.
I have personally bought and used many different products that were produced by this company and I Absolutely Love Most Of Them!!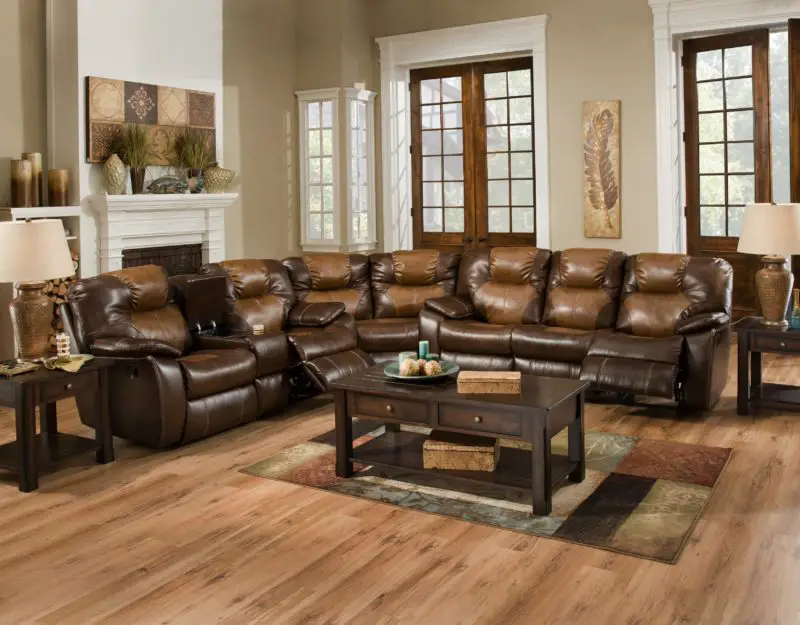 There aren't many brands that I have a hard time thinking of negatives or cons for, however, this furniture store is definitely one of them!
I have been in the furniture industry for years and years now. And I have loved every part of working in this industry but the best thing about it is testing new furniture products!
I test and evaluate dozens of home decoration products every single week. And there are nearly always negatives or bad things about products. I mean it is my job to find these negatives in the products so I can let the company know about these flaws as well as consumers about these negatives.
However, Southern Motion is incredible! SM has been around for nearly twenty years now, and I have been using their products in my personal homes for nearly that whole time!
The Southern Motion recliners and sofas (including reclining furniture like the reclining sofa and power recliner) are the highest quality products, that are made out of great materials.
Not only will these materials provide you with an incredibly comfortable experience, they will also provide you with a piece of furniture that will last you for years!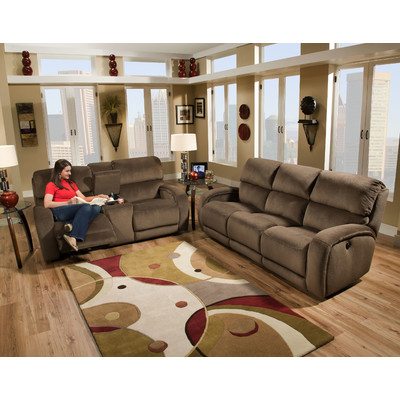 Many companies sell leather furniture, but then they end up tearing and scratching within six months of purchasing them. However, Southern Motion recliners have been proven to last years and years without tearing and chipping.  
These pieces are some of the most top-of-the-line products that there is on the market!
I personally guarantee you that if you buy any piece of this American made furniture, whether that be their reclining furniture such as reclining sofa, reclining loveseats or power recliner made out of real leather, I know that will be the best decision that you have ever made!
These products will drastically improve the aesthetic look of your living room, as well as providing you with the most comfortable living product that you have ever felt!  I definitely suggest you take a look at SM products.
Features of Southern Motion Furniture
Here are some of the features of Southern Motion that make it pretty great:
Attention to detail. All Southern Motion pieces, including the couch, loveseat, sectional and accent chair, are created with great attention to detail, from their wooden frame construction to fabric and foam choice to the smooth and seamless finishing.
High-quality cushion cores. The core of cushions from this manufacturer is usually made from high-quality, thick foam, thus providing sufficient support for your body. The nature of these cushions also contributes to their durability, making sure you can use them for a long time.
Variety of leather. Southern Motion recliners are made with a wide variety of leather options. These include faux, top-grain, and bonded leather. This variety allows you to select the fabric that suits your needs best, and even the bonded leather is top of the line.
Variety of design. Southern Motion produces furniture in a wide variety of colors, designs, and patterns for cushions, loveseats, recliners or reclining sofas, and other reclining furniture like reclining loveseats to match whatever mood you as one of their customers is trying to achieve in your home.
Reclining options. The Southern Motion recliner is one of comes with different reclining options for their reclining furniture for you to choose from. These include zero gravity reclining, manual reclining, rocking reclining, swivel reclining, and power reclining.
Pros and Cons of Southern Motion 
As a furniture brand that prioritizes quality, comfort, and style, Southern Motion has a lot of positive qualities that I love. However, there are also a few qualities that do not sit so well. Here are some of these features:
Pros 
Competitive prices
Variety of reclining motions
Customizable recliners options   
Domestically manufactured 
Wide range of pieces, including sofas, sectionals, recliners, and accent chairs suitable for living room
Built to accommodate different body sizes 
Easy to clean and maintain 
Highly durable 
Wall hugger feature to maximize room space
Cons
There are a few complaints about the quality of the leather used in making the pieces
Some motion recliners are prone to damage
Our Pick of Southern Motion Pieces
Here are some of my favorite pieces from Southern Motion. These come in fantastic quality, designs, and styles you will love. 
Southern Motion Pandora Recliner
The Southern Motion Pandora recliner is a well-stuffed piece with a power headrest, pillow-top arms, pad-over-chaise seating, and a traditional bustle-back design. Specifically designed for comfort, this recliner has a wall hugger feature that makes it suitable for use in tight spaces. 
This Southern Motion recliner has French seaming and oversized stitching that gives it a unique design. It has a rocker feature and a swivel feature that allows 360-degree rotations. 
Southern Motion Avalon Sofa
The Avalon Sofa from Southern Motion is specially designed to support hours of sitting. It features a deep seat, plush headrest, and fully cushioned chaise-pad ottomans made from 1.8-density foam with a 30-pound compression. This southern motion reclining sofa has a double recliner feature and a built-in USB charging port to promote comfort. 
The extra-strong hardwood, as well as the thick gauge steel and rivets of its reclining furniture mechanism, are designed for durability. 
Southern Motion Crave Rocker Recliner
The Crave Rocker Recliner from Southern Motion is a hi-leg recliner made to be the most comfortable seat in any house. Its espresso-stained wood arms, bustle back, and shapely wings all form a curvy body that offers optimum support and comfort. Despite its hi-leg design, its mechanism allows sleek rocking movement in an upright sitting, a reclined position, and any position in between. 
The cushion is made from premium Energex polyfoam for extreme durability. It also has a built-in USB charging port to help maximize comfort and style. 
Southern Motion Next Gen Sectional
The Southern Motion Next Gen Sectional is a furniture collection with a transitional style that allows it to be configured to fit any room's needs, regardless of size. It has perfectly weighted arms with generously scaled, removable boxed arm cushions that are perfect for napping. With its extra-wide seating and pad-over-chaise construction, this furniture offers full lower-body support. 
Its power headrest and recline mechanisms can be activated at the touch of a button. It also has a one-arm cuddler and storage ottoman for better customization. 
Southern Motion offers warranty options depending on your purchased product, such as a loveseat, sectional chair (like accent chairs), or a new recliner for your living room. You can review Southern Motion's warranty, including fix or repair options for the entire product or parts like the seats or seat cushions.
If you want to shop online, be sure to read reviews about their products and service as well as other perks that southern motion offers that the salespeople would likely not mention.