As an Amazon Associate we earn from qualifying purchases.
Diamond Cabinetry was set up after a rush of innovation into home products. They believed in doing the same for cabinets and providing homes with the best solution, made specifically for them. Founded in 1970 Diamond have grown fast, now producing a whole range of cabinets and accessories but still never compromising on quality.
They are now a subsidiary of the MasterBrand Cabinets which is the biggest cabinet manufacturer in North America.  The purpose of this Diamond cabinet reviews guide is to point you in the right direction and to showoff their quality!
Values of Diamond Cabinets​
Diamond believe in quality, style and intelligent solution. It was on these values that the company was founded and it still holds true today.
Their goal is to simplify your home life with storage solutions that blend seamlessly into your home while still providing you with all the benefits of high end alternatives. For over 40 years their handmade products have provided durability and reliability.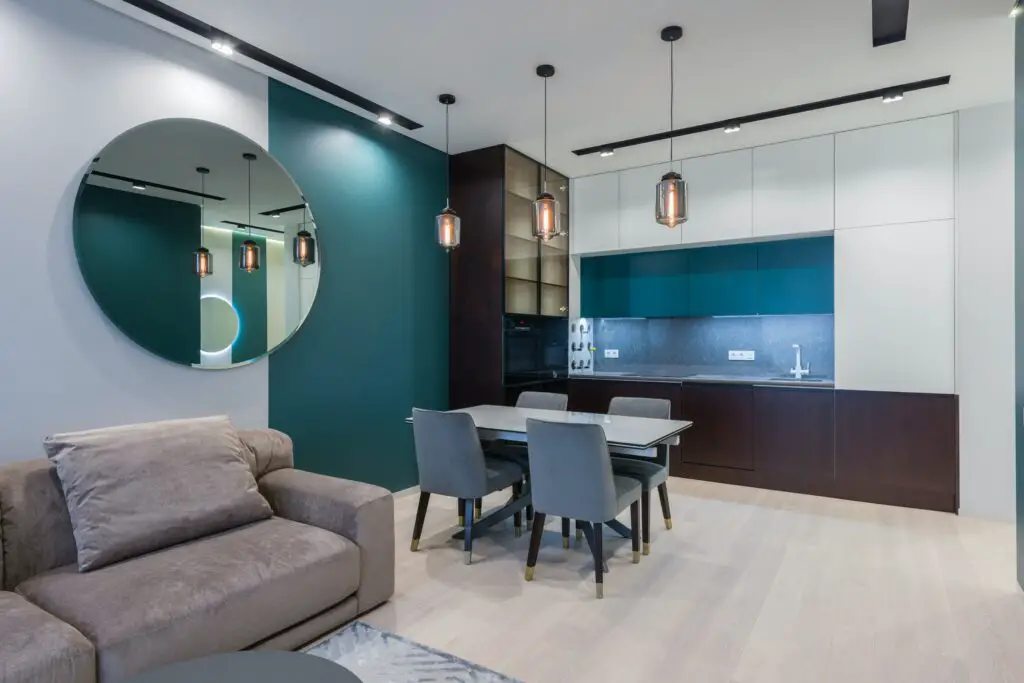 ​Diamond Furniture Products
Diamond doesn't just make products; they make solutions to problems facing everyday Americans. Their cabinets and accessories are in bathrooms and all over the home but their specialty has always been in their kitchen units.
There are two main types of Diamond cabinets, standard or plywood. The plywood option provides a different feel, better quality and increased durability as the plywood is longer lasting.
Both of these options are available on a range of cabinets but the most common are wall units, base units and tall units. Which one you choose will depend on your kitchen plan, ceiling height and personal preference. They include a toe kick in their standing units for each of function.
Diamond has a few different types of woods available:
Alder
Cherry
Maple
Oak
Rustic Alder
Each of these types of woods has different characteristics and a different color- be sure to check out the options with your dealer!
Types of Cabinet Doors​
Thankfully to add to their customizable designs, Diamond offer a really wide selection of doors to customize your cabinet.
Diamond offers four main styles to their doors:
Arch Style
Cathedral Style
Slab Style
Square Style
These door styles are offered with a full or partial overlay. On top of this you can choose the door wood- with 9 different options:
Alder
Cherry
Hickory
Maple
Oak
PureStyle
Rustic Alder
Specialty Laminate
ThermoFoil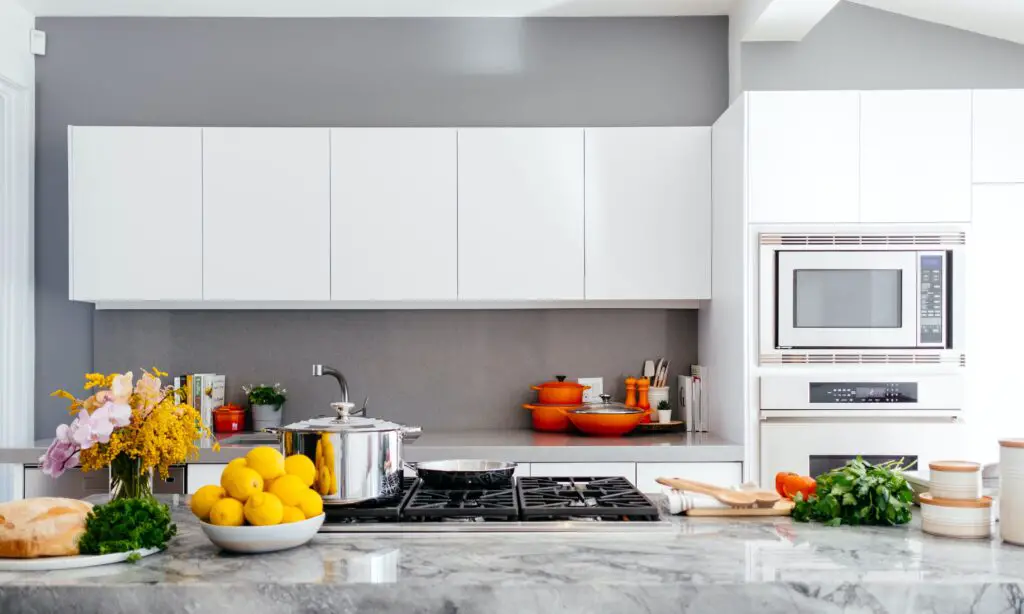 Finally, you can choose the finish of your cabinet. Diamond offers a remarkable 121 different finishes which allow you to truly personalize it your way. There is the choice of a light, medium or dark finish tone to match the feel of your room.
"​I have Diamond cabinets and I think they are great.  They are well built, have a good finish, and I'd definitely recommend them!" – Kristi M.
Diamond cabinetry provide a range of specialty doors. There are 45 options and these are mostly made with aluminum or glass. If you've got a more modern kitchen or you're looking for something different they will be a great fit for your home.
There's a lot to choose from with Diamond as they offer a really extensive range of customization options. They strive to create a unique feel to your semi custom cabinets, be sure to explore all the options when you're contacting your dealer.
Diamond Cabinetry Features
Diamond Cabinets make their cabinets to last and they have quite a bit of variety and unique features. Their standard units have the following specifications:
​1/2″ board sides and bottom support
1/2″ thick furniture board I-Beam braces for shipping and installation stability
3/8″ solid furniture board back
3/4″ solid hardwood face frame
6-way adjustable and concealed hinges
Laminated exterior that is built to match the selected finish
Along side these features, their drawers have the following features and specifications:
Hydraulic cylinder ​which allows for a smoother close
Full extension of the drawers
Under mounted guides
3/4″ thick dovetail sides
Smart Stop door system that allows for quiet closing
Diamond cabinets believe in producing great quality every time. Their commitment to consistency shows in their craft. Their units are hand built from start to finish but what separates Diamond Cabinetry from the similar manufacturers like Kraftmaid is the back of their cabinets.
Their cabinets are built with a single, load bearing, ⅜" back instead of two panels. This gives more stability to the cabinet and increases it's durability. If you're looking for a long term unit this sets them apart from the competition!
Diamond Cabinets Warranty​
Diamond stand behind their products by offering a lifetime warranty. They offer a Fourever guarantee which means their products must stay true to their core values: beauty, function, strength and performance. It covers the unit for as long as you own the home.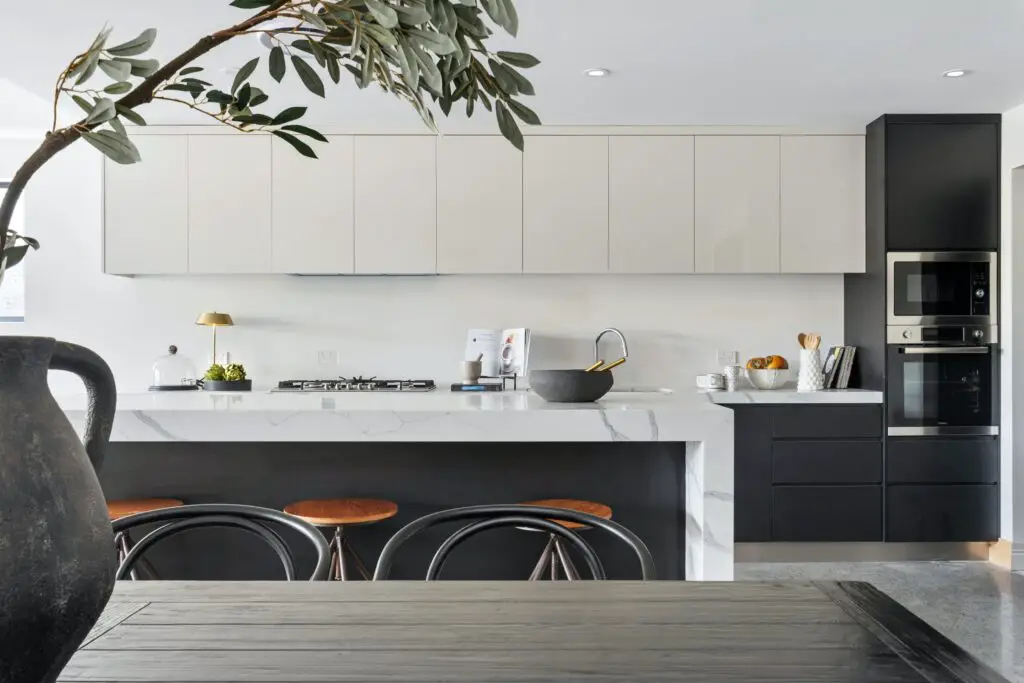 Like other warranties in this industry it doesn't cover some specific mechanisms in the drawers or certain finishes. Reviews show that Diamond is willing to stand behind their guarantee and offer replacements where necessary.
My Diamond Cabinet Reviews​
Diamond cabinet is a popular supplier with lots of positive reviews of their cabinets.
We ordered Diamond cabinets (all plywood) from Lowe's and were told to expect them in 3-4 weeks. We received a call at the end of the 2nd week stating that our cabinets were schedule for deliver for the following week. We also received another phone call 24 hours before delivery, and another call 30 minutes prior to deliver to confirm.

The coordination was excellent! When we received the cabinets, every box was in perfect condition (very well packaged), but we still checked out each cabinet prior to accepting. I installed the cabinets myself this past weekend, and never found any scratches, dents, or dings.

S. Herman
People praise the choice and quality of Diamond products stating they would never shop elsewhere.
Lowes (the main dealer for Diamond) receive criticism in online forums. Common complaints are over the finishes provided which are not always up to scratch and are occasionally damaged on delivery.
One real cause of concern to the buyer is the customer service they received. It's a common theme in the furniture industry that customers don't know whether to contact dealers or manufacturers and often there are crossed wires.
That being said, when you order Diamond cabinets, then you can be assured that both Lowes, and Diamond will do their best to to uphold their customer satisfaction.  But, there are a few things you can do to help make sure everything goes smoothly for you.
Be sure to be vigilant. Check the units thoroughly upon delivery and if there is an issue then make sure to report it to the dealer immediately. Allow a little cushion of time in case something does crop up.
Delays in shipments or replacement parts can happen and this can be stressful on a tight deadline. Don't let it put you off too much, Diamond are a good quality manufacturer and in most cases the customers are happy with the cabinets.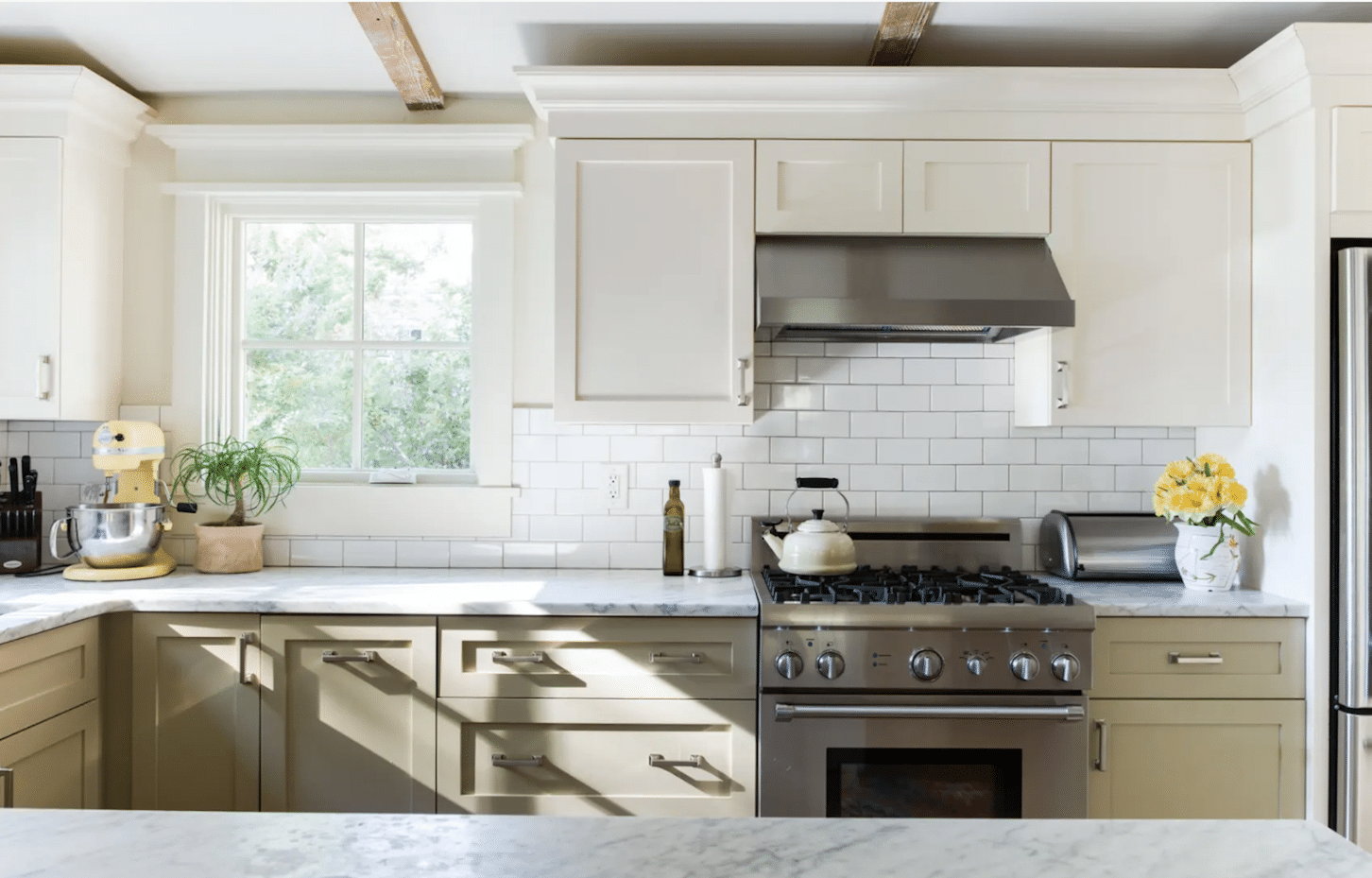 My Final Thoughts on Diamond Cabinets​
Diamond have great production values and are always striving to improve. They create smart solutions and bring benefits to your home. By replacing the backs of their cabinets with single load bearing units they've created one of the most durable semi custom options in the mid range market.
Not the least expensive brand in the Masterbrand catalog, but they are definitely still affordable and with the large variety of options available, you will easily find a great cabinet for your needs.

Sasha P.
Combine this with the style and choice that Diamond offers and you've got some real great quality cabinets, all for an affordable price.
So if you're looking for cabinets in the mid price bracket then be sure to check Diamond out. They're offering great solutions to your home and can bring value to your kitchen and your home. Their quality stretches over four decades and is backed up by their strong warranty.​
Overall Diamond is a great company and they provide great pieces.  I hope that my Diamond cabinet reviews provided you with some insight on the quality of this company.