As an Amazon Associate we earn from qualifying purchases.
Kraftmaid is one of the leading manufacturers of kitchen and bathroom cabinets in the U.S. If you've purchased some new storage in the last 20 years you'll almost certainly have seen some of their products on display but here's some more information about the company and what they do.  Hopefully after reading my guide and Kraftmaid Cabinet Reviews you will realize just how great this company is.
Kraftmaid History and Ethos
Kraftmaid truly came from humble beginnings, beginning in 1969 in Ohio with a single man store. By 1981 they had begun expanding and by 1990 their revenue was over $100 million. Since then they've been continuing to grow and their goods can be found in more and more homes.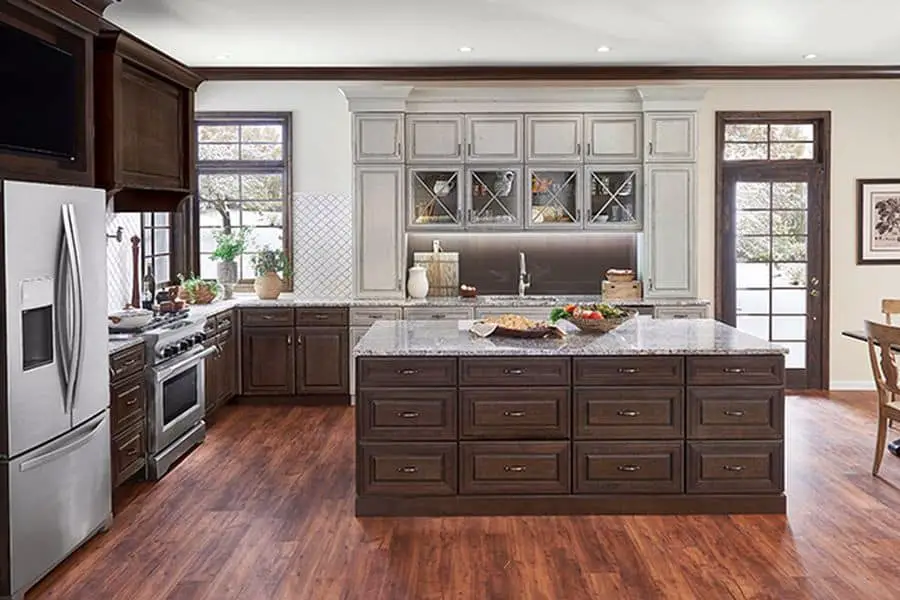 To accommodate this growth they have expanded across state lines with a $25 million development into Utah.
Over 40 years in the industry have allowed them to become the largest manufacturers of semi custom cabinets in the U.S. Their innovative products and solutions have allowed them to diversify outside of bathrooms and kitchens and provide storage solutions throughout the home.
​Kraftmaid Products
Kraftmaid produce cabinets and storage solutions for the whole home. They are always looking to improve their work and have pioneered new products specifically to benefit disabled customers with innovative designs. Kraftmaid excels in it's kitchen cabinet creation and throughout it's history has been developing different products to fit the customer's specific needs.
There are three main cabinet choices: Custom or store built cabinetry, Semi custom cabinetry and stock cabinetry. With the main choices being wall units, base units and tall units.
Kraftmaid Cabinet Reviews​
Kraftmaid have a lot of different products and there are a lot of varying reviews to match. On the whole people find the company of great value, offering choice and customization without the bespoke price tag from other companies.  Overall you can't go wrong with Kraftmaid cabinets pricing, because for the the price you are paying you are getting customization and a style that looks amazing!  
If you want other brands for custom cabinets take a look at Merillat and Timberlake reviews.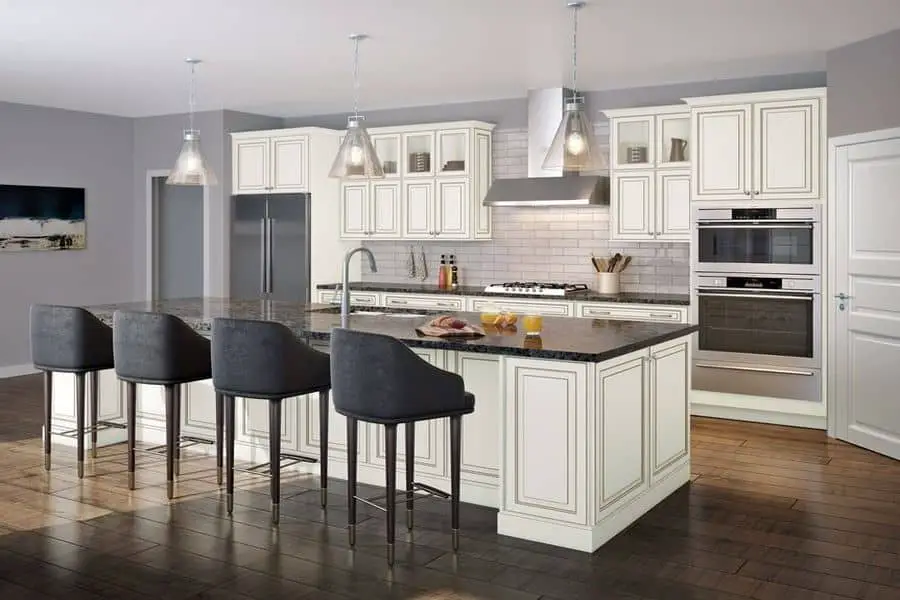 Criticisms have been made of their custom units, with people knocking the comparable quality of other custom cabinet makers.
Kraftmaid is a mid price range cabinet maker, charging less for their service than the other bespoke cabinet makers and unsurprisingly offering less. Their focus is on providing a cost effective custom cabinet service rather than expensive high end manufacturing.  Check out Hampton Bay for quality cabinets at a similar price.
You will get a value from Kraftmaid, as far as the quality I would say that Kraftmaid is more of a value with stylish design options and a mid-level cabinet manufacturer.

Bonnie M.
Kraftmaid specializes in semi custom units which are a great way to get cabinets that are totally your own but at a competitive price. There is a reason they're leading the industry in this field and the huge variety of customization makes them an obvious choice.
Unless you have something so specific in mind for finish, door style or construction Kraftmaid is by far more than enough and I would certainly not hesitate to put it in my house.

Amy D.
Kraftmaid cabinets have a lot of options so you can spend as much or as little as you choose, depending on your customization. Overall, I hope you have enjoyed my Kraftmaid Cabinet Reviews and you give this company a chance in your kitchen, as you will surely enjoy it!