As an Amazon Associate we earn from qualifying purchases.
Hooker Furniture began back in 1925 when Clyde Hooker Jr opened up the factory and production began. From the very beginning it was a family enterprise and it's now on it's third generation of the same family that founded it. For furniture companies the family owned often do the best.
There's something about the commitment and standards of a family owned business that encourages higher standards.  In this Hooker Furniture Review guide, you will learn all about Hooker as a company, the types of furniture they produce, and my reviews of the quality of furniture!
Behind Hooker Furniture there is a spirit of responsibility. A responsibility to the craft in producing high quality products, a responsibility to the workforce to treat them fairly and a responsibility to the customer to provide them with high quality furniture at good value.
Now based out of Virginia, Hooker continues to grow. They new operate internationally with a diverse range of products being seen in homes across America and beyond.
Types of Hooker Furniture
Hooker Furniture produce furniture for the whole home. They have a number of product ranges for the bedroom, kitchen and home office with accessories and storage solutions.
Hooker also have a collection of unique collections which have been specially designed by them. These feature full room set ups and allow you to buy sets which will fit together beautifully.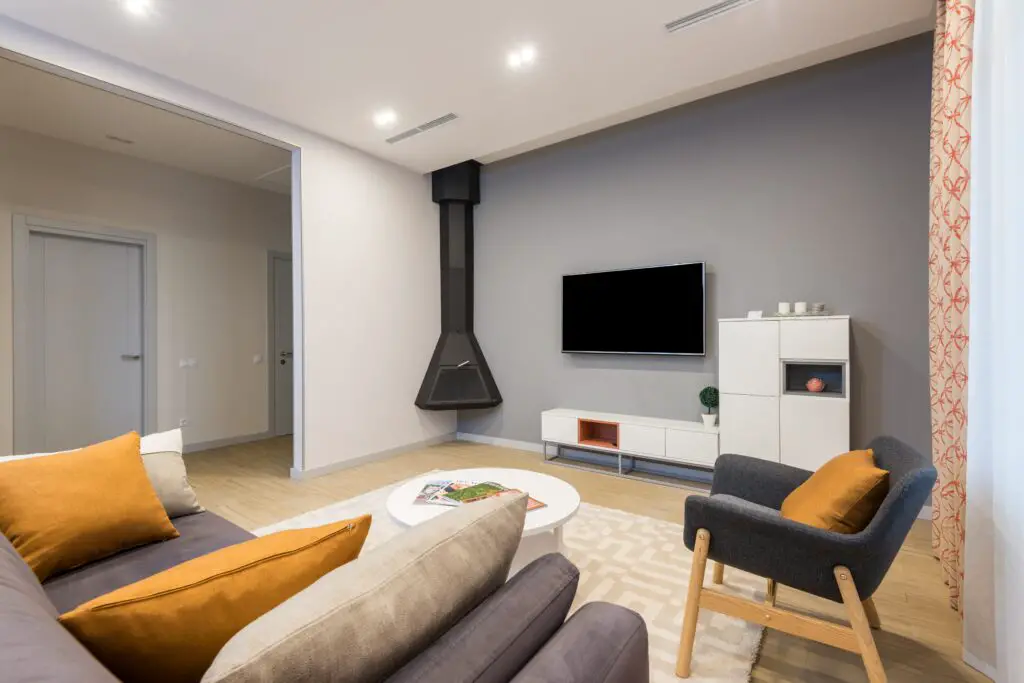 Hooker Furniture have always specialised in living room furniture and upholstery. They have a massive amount of choice when it comes to furniture with something to suit every taste. Let's take a closer look at their living room choices. 
Hooker Furniture Living Room Collections
The living room is all about sitting down, relaxing and unwinding after a stressful day. It's where you can come to reset and let go of all the tension from a hectic work and home life. Hooker offer a number of different seating options to help facilitate this relaxation including:
Sofas
Loveseats
Sectionals
Recliners
Chairs
They also offer storage solutions and a range of coffee tables which can be purchased to match any of the seating.
For each of the seating choices you'll have a choice of styles. You can choose between casual, traditional and contemporary options, depending on how your home and living room are already set out, and look through each.
Hooker Furniture tends to lean on the traditional/casual side rather than having many strikingly fashionable pieces.  If you are looking for some other piece similar to Hooker, then I suggest you take a look at Homestretch furniture!
Once you've settled on the style you'll be able to choose from various styles and shapes. Popular choices are 2 person sofas but you can find larger corner sofas and the single person recliners are very popular. It just depends on your need.
For almost every model there is a choice of colour, this is generally dictated by the material. Choose between a range of fabrics or leather.
Fabric gives you much more choice for colour but leather gives a classic look that can really transform a room. Leather is also more durable to wear and tear and is available in different shades.
Hooker Furniture is available with other features including a range of motion. Certain models feature reclining, rising and swivel motions on built in mechanisms so you can get more from your chair.
There's a lot to look at in Hooker's product selection and their choice is much wider than many other brands around this price range. The colours, sizes and features to choose from allow you to keep the design process in your hands fully so you can get exactly what you want for your living room.
Hooker Furniture Quality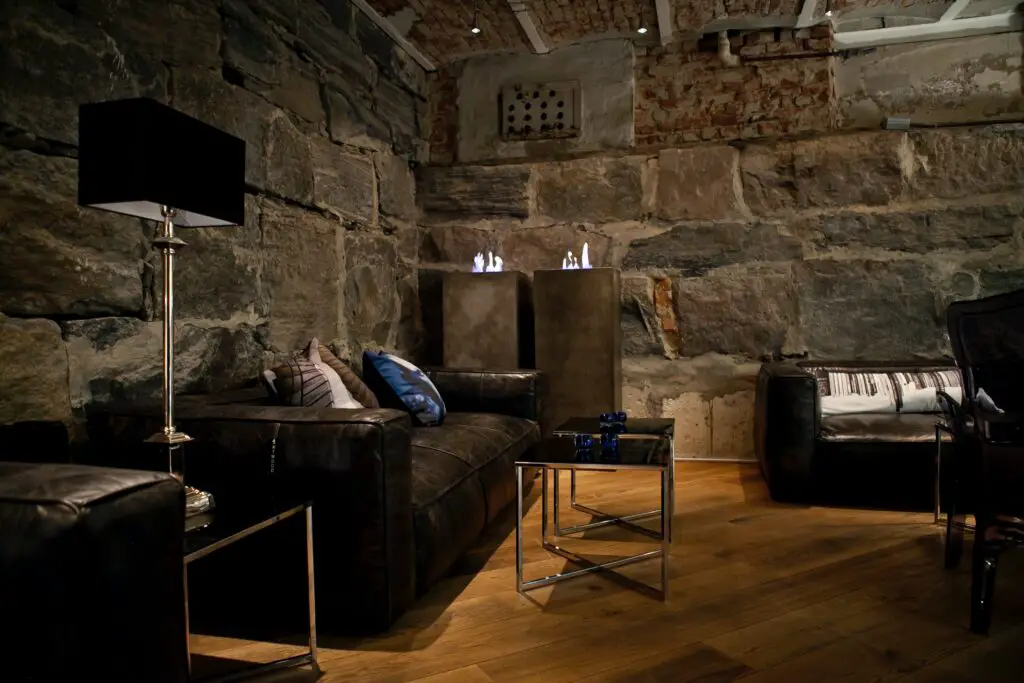 Hooker Furniture don't offer any customised furniture as it allows them to keep the costs lower by mass producing units. This is fairly standard practice with most furniture providers but it does mean the quality is very going to be able to compete with the high end manufacturers.
Nevertheless Hooker Furniture have a long history and during that time they've developed their processes to the point where they're experts in the field. They also pride themselves on sourcing the best quality materials to go into each unit.
Hooker Furniture features:
Kiln-Dried and Laminated Hardwood Frames: Solid frames which are made using machinery for precision cutting. These are the backbone of their living room collection and are crucial to the stability of the furniture.  If you are looking for other hardwood furniture then check out Kincaid furniture!
Comfortable Seat Back: Hooker Furniture use precision cut foam and highly resilient polyester fibers or filled with 100% virgin polyester fibers.
Over 50 Finishes: Hooker Furniture apply finishes to all their wooden or leather products. This works to enhance the natural colours of the wood and also help shade the furniture. The finish helps protect the furniture from any wear and tear, scratching or staining plus is makes it easier to clean.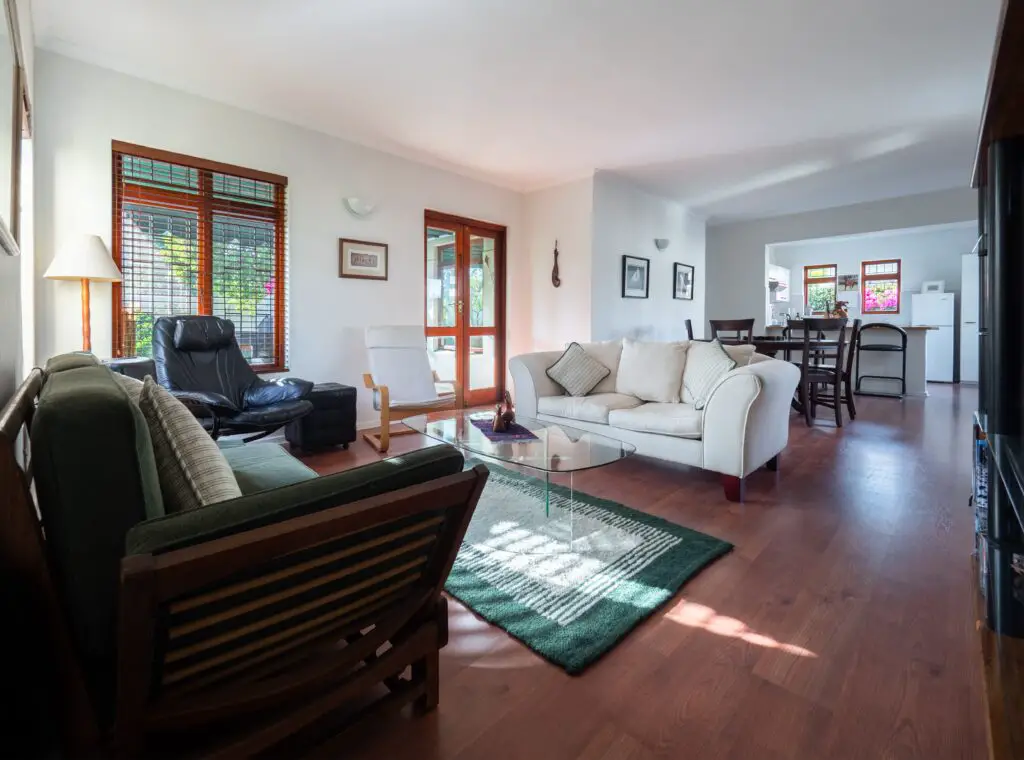 Hooker Furniture is still mostly produced in the U.S where they can keep a close eye on the production line. U.S produced furniture is of far superior quality to any outsourced labour so you can expect more than some other brands.
While Hooker Furniture is a mid range brand they have offer good quality units which have been well designed and are constructed well.
Final Thoughts on Hooker Furniture
Hooker Furniture are a popular brand in the mid range market offering some furniture at reasonable pricing. Most of their collection is aimed at the most relaxed, casual and traditional market and there certainly isn't anything that's modernly striking.
However what Hooker may lack in modern style they make up for in quality. While most of their products are machine made, they still have a lot of features which make them durable and reliable. For the quality offered the prices are quite reasonable and there's definitely some value to be had.
With an impressive product selection and some great features, Hooker Furniture are definitely one to consider if you need some new furniture.