As an Amazon Associate we earn from qualifying purchases.
Having a properly running toilet is extremely important for your bathroom! Not only will it save you money on water bills, but it will also make sure everything works properly in your most dire time of need! Having the best toilet seal is crucial to guarantee that you have a functional sealed toilet with no leaking.
My Top Toilet Seal Reviews
There are hundreds of toilet seals available on the market but the best toilet seal is definitely the Fluidmaster 7530P8 Wax-free Seal. This seal is extremely easy to install, and the quality is extremely high. 
I have literally put this seal on hundreds of toilets over the years, and it is still one of my favorites. This is one of my go-to seals, and it lasts for years without issue. That being said, if you prefer wax toilet rings, then the Danco Perfect Seal Toilet Ring is the best choice!
Product
Product Dimensions
6.18 x 6.18 x 2.41 inches
Product
Product
Product Dimensions
6.18 x 6.18 x 2.41 inches
Product
Now that you have seen very quickly some of my favorite picks, it's time to get into some more information about toilet seals.  Below you will find all the information you might need when doing repairs, along with my in-depth reviews of my favorite toilet seals!
Best Overall Toilet Seal: Fluidmaster 7530P8 Waxless Seal
When people think of waxless toilet seals, generally the first company that pops into their minds is Fluidmaster. Fluidmaster was one of the first companies to start producing these waxless toilet seals, and they really started to get people to believe that there was a better option than wax out there.   
The Fluidmaster 7530P8 Waxless Seal is one of the main rubber seals on the market, and it really is a great product.  This was my first experience with waxless seals, and the no mess installation is actually extremely simple.  
Along with this, it can fit any toilet and any flange which is an amazing perk.  
As for the toilet installation, I would argue that it's actually easier than a wax seal installation.  All you have to do is fix the bolts to your flange, and then slide the seal ring on and then guide the toilet on top, and screw it all together!
Along with easy toilet installation, the durability of this FluidMaster wax seal is great!  It comes with a 10-year warranty for a complete replacement because FluidMaster really stands behind all its products!  
Overall I definitely recommend the FluidMaster 7530P8 Waxless Flange Seal, it provides a quality solution that will stay with you for years to come.  Along with this, it carries enough strength that you won't have any leaking issues when you plunge or flush!  If you are looking for a replacement, I would have to say that this Fluidmaster is better than wax in the ease of toilet installation and the overall durability.
Fluidmaster 7530 Universal Better Than Wax Toilet...
WAX-FREE TOILET SEAL: Toilet seal gasket offers wax-free solution to installing a toilet on any...
UNIVERSAL GASKET: Stackable seal and slide-on spacer fits any 3-inch or 4-inch drain lines with...
SECURE SEAL: Seals on uneven floors or over tile floors with recessed flanges; Plunging won't cause...
Best Toilet Seal for Uneven Floor: Danco Perfect Seal Toilet Wax Ring
Next on my list of the best toilet seals, is the ACO 10718X Toilet Wax Ring, 1 Size, Black. This is a rubber waxed seal, and it is one of the most reliable wax toilet seal choices on the market!
This Danco Perfect Seal Toilet Wax Ring is similar to the original wax seals because it actually uses a newly developed type of wax that reduces the mess and sticks three times stronger than typical wax. This makes it a much easier install and helps to ensure that the seal won't slip off and cause a leaking toilet, which is crucial if you're installing a toilet on an uneven floor.
Along with this newly found stronger sticking formula, the Danco Perfect Seal Wax Ring has the ability to be repositioned in case you don't line up the toilet and drain perfectly on the first go. This is great because it can be quite nerve-wracking knowing you have to get it right the very first time without a second chance, but thankfully with the Danco Perfect Seal Toilet Wax Ring, you can readjust!
The Danco Perfect Seal Wax Ring fits on toilets with flanges that are 1/2 inch above the floor through flanges that are 1 1/2 inches below the floor. This gives you a wide range of abilities to install this Danco Perfect Seal Wax Ring on different types of tile, and I definitely recommend it if you are looking for the best for uneven situations!
ACO 10718X Toilet Wax Ring, 1 Size, Black
PERFECT SEAL: Guarantees a perfect seal on the first toilet installation
NO MESS: Hidden wax ring delivers a no-mess installation with 3x's stronger seal than wax rings....
MAINTAINS INTEGRITY: Maintains a tight seal when common toilet and floor movements occur
Best Wax Free Toilet Seal: Sani Seal Waxless Toilet Seal
The third seal on my list is the Sani Seal Waxless Ring. This wax-free toilet seal looks slightly different than the other wax-free toilet seals on my list, but its unique rubber seal design really makes it easy to install and fit the flange without having to deal with wax.
However, the Sani wax-free toilet seal is really designed for specific toilets in mind rather than an all-in-one solution. The Sani wax-free seal is best for the following situations:
When the difference between the floor and flange is less than 3/4 inch. (If the floor is too high, a wax ring has trouble creating a perfect seal).
When the floor is a little spongy or has some give to it.  If there is movement present, a standard wax ring can break, but this wax-free seal provides constant suction to the flange to keep everything in place.
That being said, there are some buyers that hail this seal as the perfect solution to using wax options, while others say they would rather continue with old faithful wax. I believe that the main disparity in this feedback really comes from the situation that which the seal is being used for.
Overall this is a unique wax-free toilet seal that in certain situations can be better and easier to install than a wax option. The toilet installation is extremely easy and removes much of the guesswork that wax seals provide.
That being said, if you are fed up with removing wax, or are an amateur that is worried about aligning their toilet to the flange right, then maybe you should give the Sani seal toilet gasket a try!
Features to Consider for Toilet Seals
When you are looking at toilet seals, there are a few different types available including wax-free toilet seals, standard wax ring, and rubber gasket. There are also several features that you need to consider while choosing the right seal for your toilet.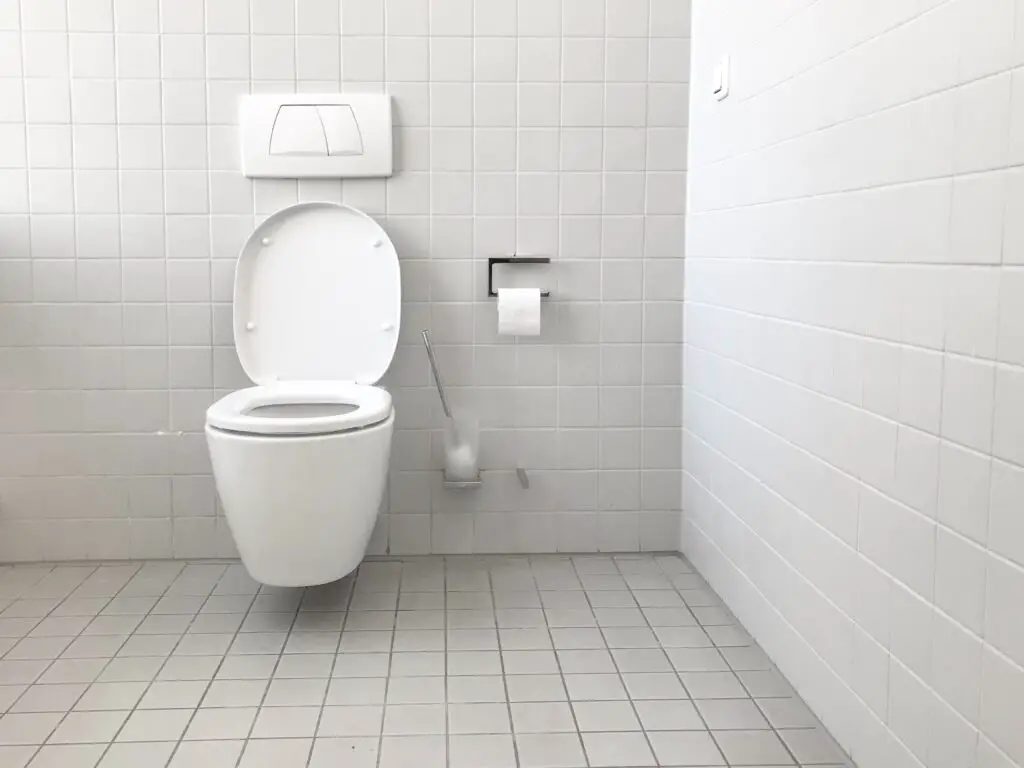 Type of Seal: Wax or Wax-Free Seals
As you know, it's a ring that connects the toilet drain with the drainpipe on the ground or the flange. This connection is sealed together with either a wax solvent or a wax-free toilet seal.
Waxed Toilet Seals
The more traditional option of the two is a wax toilet seal. I'm not here to say that wax traditional rings are the best, because that's really up to the user, but this is the one the most people are familiar with.
The wax seal, as the name suggests, focuses on using a hidden ring to secure the toilets to the floor. This is usually done by peeling off a paper surrounding the wax, and then attaching the hidden ring to the flange, and then attaching the bottom of the toilet to the seal.  
Some people also might find it easier to attach the seal to the bottom of the toilet, and then lift it into position with the flange. Overall, wax seals are really known for their durability and how long they last!  
Waxless Toilet Seals
The other option for seals is waxless toilet seals. These wax rings are newer than wax seals, and some think wax rings are going to become the new standard!  
A wax-free seal is generally made of rubber or another suction-type material like a gasket. These wax rings are placed on the bottom of the toilet bowl, then placed on top of the flange, and then screwed into place. A wax-free seal or toilet gasket is designed to be completely leakproof and is designed to fit any drain or any toilet.  
Along with this, there is no wax clean-up with a toilet gasket if you have to replace or install a wax-free seal! I generally prefer a wax-free seal or a rubber gasket because of the easier installation and easy clean-up. Along with this, I think the overall durability of a wax-free toilet seal or a toilet gasket is just about the same, so you don't have to worry about that!
Wax Ring Sizes
Now that you have seen all sorts of great toilet wax rings and seals, it's time to make sure you find the wax ring size for your toilet to ensure the right fit.
There are some seals like the ones mentioned above that are designed to fit nearly any flange, so with these, you won't have to worry as much about sizing and it makes it quite easy.  But if you are looking at options that are size-specific then have no worries!
How to Replace a Seal
Below you will find step-by-step instructions on how to replace the seal easily! You will also find simple but effective steps to finding the sizing and fit required for a tight seal and ring.
Shut off the water supply pipe, and flush the toilet once or twice to empty the toilet bowl. Use a paper towel to mop up any remaining liquid.
Remove the nuts and bolts that connect the toilet to the floor. Disconnect the water supply line to the toilet.
Gently rock the toilet back and forth to help break the caulk and previous seal to the floor. Make sure you grab the toilet bowl, not the tank while doing this because if you only grip the tank you risk breaking the porcelain.
Turn your toilet on its side and disconnect everything from your water pipe. From here take a tape measurer and take the diameter (across) of the bottom-most part of the toilet bowl.  Write this measurement down, this is your diameter measurement. 
Now that I have found the diameter measurements, you also need to be aware of the thickness. Certain rings come in standard thickness and double thickness.  If your toilet is fitted below the floor then you will need double thickness to make sure it fits even with the floor.
Now that the toilet is removed from the floor, remove the remains of the old product so you have a clear surface for the next seal.
Remove the new seal from the plastic wrapper, and place it on top of the flange with the rounded side facing up. Make sure the bolts are in the correct positions and that the seal is centered directly over the hole.
Place the toilet onto the seal, keeping it centered and leveled correctly. Don't attach the toilet nuts back yet.
Sit on the toilet to help compress the seal and allow it to suction and create a tight seal. Ensure that the toilet is level.
Attach the toilet nuts by hand to avoid overturning and cracking the toilet bowl. Reattach the water supply line.
Flush the toilet, and check for any leaks on the base of the floor.  Once confirmed that it is leak-free, move on to the next step.
If needed, you can apply silicone caulk to firmly attach the toilet bowl to the floor, but this isn't always necessary depending on if you have a tight seal or not.
Final Thoughts
At the end of the day, when you are trying to find the right seal, a lot of comes up to personal preference but at least you already know the installation is easy. I tend to stick towards the newer seal just because I think the installation is a little bit easier.
No matter if you choose a wax or wax-free toilet seal, as long as you choose from a reputable seller, you are going to get a quality seal that will last you quite a few years!