As an Amazon Associate we earn from qualifying purchases.
Because I have had quite a few emails asking about this company, I have decided to make this ultimate guide on Thomasville cabinet reviews and my thoughts on the company as a whole.  Without further ado, lets get into it!  Thomasville have been making cabinets for over 100 years.
Their first store opened in North Carolina in 1904 and at the time sold only one product- a chair. The popularity of the chair and people's admiration of their product quickly led them to expand their range and now they produce 100s of different products for the home!
Thomasville is part of the Masterbrand Cabinets family and is partnered with Home Depot.  Collectively they have over 150 independent and Home Depot stores stocking their goods.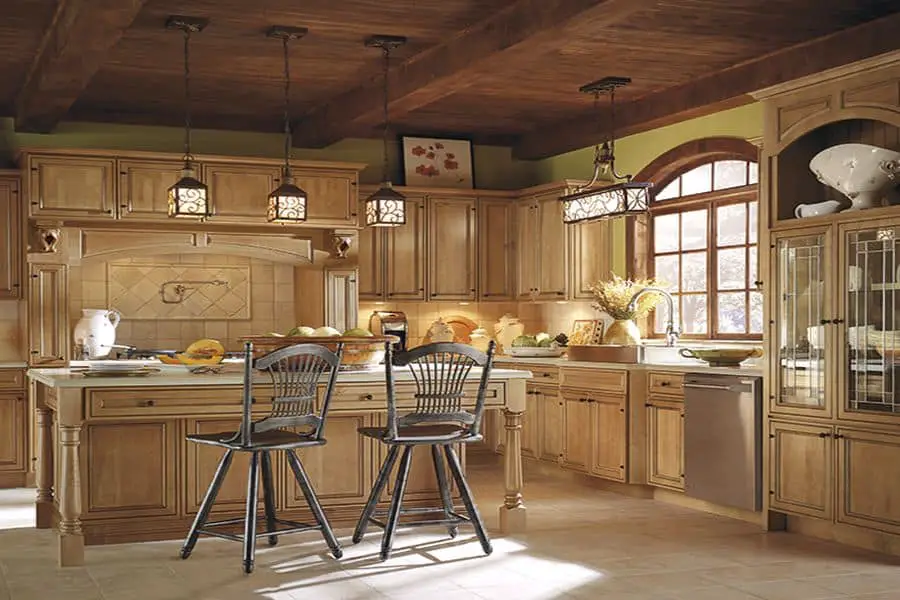 Thomasville Products​
Although Thomasville is primarily known for their cabinets, they manufacture quite a bit else.  Thomasville now have a diverse selection of products built for multiple purposes. They produce home furnishing, flooring, lighting and accessories but what they excel at is their cabinetry.
Thomasville manufacture exclusively within the United States, keeping a close eye on their production line. This ensures the product quality and lets them vouch for for every piece they create with confidence.
Thomasville Cabinet Reviews
There are two different varieties of Thomasville cabinets- standard or all plywood. Plywood offers more durability as it is not susceptible to cracking or shrinking. This makes it a good option for kitchen cabinets that take a fair amount of wear and tear.
Features:
Both of the cabinets are built in a similar way to the same specifications. These include:
​3/4″ thick solid hardwood face frame
Drawers are made of 3/4″ all plywood sides and dovetail joinery
Standard drawer uses 1/4″ maple laminate plywood
All drawers feature a QuietClose premium full-extension guide
The cabinets are designed to be reliable with dependable support which are 3/8″ thick and load bearing
Cabinet shelving is 3/4″ thick and uses clips in the middle and ends to secure them
My Overall Thomasville Cabinets Review
There is a divide among customers about Thomasville cabinets with some loving their purchase but a few others expressing regret. Overall, a lot of people are impressed with the service and quality of Thomasville and their cabinets.  
Our cabinets were installed a little over three years ago.  We haven't had any issues with the finish of the Thomasville cabinets.  Along with that, I haven't had to contact the warranty department so I can't comment on that.  There are a large amount of custom options, and I am happy with the options we chose.  Overall I was most impressed with the Thomasville and Home Depot customer service.

Susan B.
Others are less impressed. Common problems among the negative reviews seem to be centred around poor quality materials and mismatched wood. There are also issues raised about miscommunication when it came to their cabinets.
​"The cabinets were cracked at the seams on the doors, and the white paints was rough and unfinished."

– Chezrae
There is a bit of a divide in opinion when it comes to Thomasville cabinets with some people swearing they would never shop elsewhere and others warning people against them. Generally there seems to be much more satisfaction with the customers and everyone who was happy seems committed to the brand.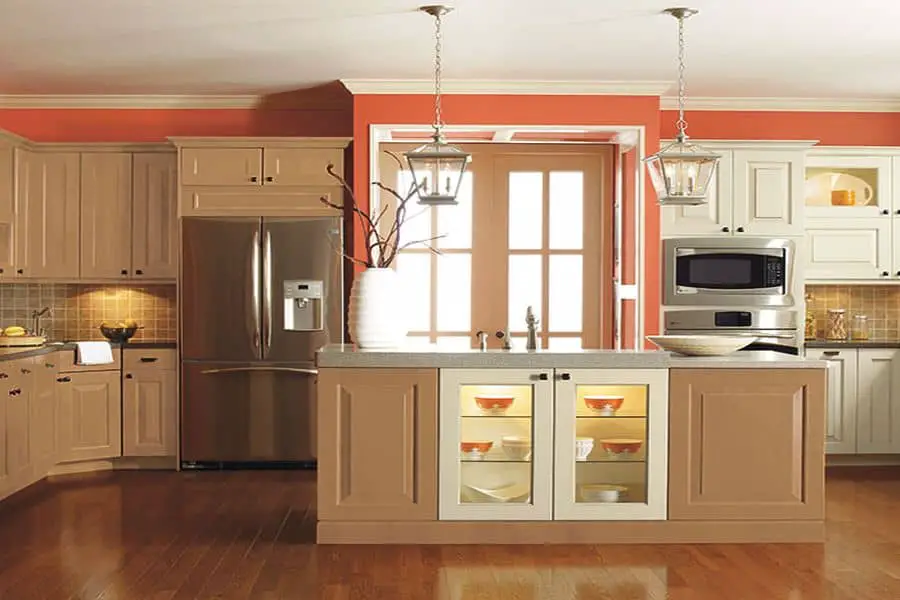 Thomasville Cabinets Warranty​
Thomasville stand behind the quality and durability of their products by offering a "forever promise". This guarantees their furniture for as long as you live in that home.  This warranty covers all defects and workmanship but doesn't cover the natural aging of the wood which can occur.  
In general, their warranty is pretty extensive and if you take care of your cabinets as you should, then the Thomasville warranty will take care of any problems on their end!
Final Thoughts on Thomasville
Thomasville cabinets offer a massive amount of choice, more than others on the market which is a big plus. They have a long history and a lot of happy customers who have been pleased with the quality provided. With such a wide selection you need to make sure to work out exactly what you want for your home and then talk to somebody qualified who can guide you to the right product.
It isn't a perfect process getting the right furniture but if you can pull it off Thomasville cabinets will make a great addition to your home!  I hope you have enjoyed my Thomasville cabinet reviews, and if you have any questions leave them in the comment section below!