As an Amazon Associate we earn from qualifying purchases.
The day has come. You've finally sat down to plan out the home renovation project that has been on your mind for years. No more clunky cabinets. No more lack of countertop space. No more water-spotted kitchen sink.
You are not alone in your remodeling desires. Every year homeowners just like you write down goals for a kitchen renovation, trying to be as economical as they can be, while also trying to improve the aesthetics of one of the most well-traveled rooms in the home.
Top Franke Sink Reviews
Listed below are a handful of Franke's more popular models, complete with reviews, and recommendations.
USA ORX110 Undermount Single Bowl Sink
Like all of Franke's sinks, the USA ORX110 Undermount Single Bowl Sink is designed and constructed in Switzerland. And while some kitchen remodelers are hesitant to go back to a stainless steel kitchen sink after pulling out their old models, this isn't your everyday, run-of-the-mill stainless steel. The USA model is manufactured with 18 gauge stainless – about as high up the profile grade as you can get.
The extra thickness helps this sink to retain its luster and shine with minimal cleaning effort.
The single bowl design is also a modern upgrade on the classic stainless steel double sink with a subtle curve in the back wall of the sink that opens up to the drain. This feature not only adds room to your after dinner clean up efforts, but it also provides an inviting aesthetic appeal to the sink. This bowl also comes in an undermount design to add even more contemporary style.
Other highlights of the Franke USA model include:
Sound Dampening Pads: Sound dampening pads. Stainless steel sinks are notorious for the clanks and clangs of dishwashing. But Franke's sound dampening pads help to control those clanks and other noises when washing dishes, running water or using the garbage disposal.
Size of 30.5″ x 20″ x 9″: Those measurements mean the USA sink is more than capable of handling those large pots and pans that never could fit in your old stainless steel kitchen sink.  There is plenty of space in the sink for those – and more – now.
Grids to Go: Some buyer reviews report that the grids for the bottom of the sink are a must have. The grids perfectly contour to the shape of the sink, allowing the entire floor of the sink to be safe from scratches and other irritations.
Franke Gravity 33×9 Dual Mount Granite Single Bowl
The name says it all – if you're pulled to the Franke Gravity 33×9 Dual Mount Granite Single Bowl after seeing it and reading about it, that's just gravity, I suppose.
There are quite a few reasons to feel that this sink might be "the one" for your home improvement project. The quality of the craftsmanship is top of mind upon first seeing it. The sink is made of 80% quartz bonded with an acrylic resin of the highest quality to add strength to its striking design.  
The density of the quartz helps give the sink added resistance to scratches, chips and heat.  And that density adds up too. The sink comes in at just over 43 pounds, proving that no corners have been cut in the sink's construction.
Like the aforementioned stainless steel model, the Gravity sink also boasts a subtle curve in the back of the basin, adding another contemporary note to its build that looks beautiful. The sink comes with one hole included but three holes are also pre-cut knockouts, meaning you've got more choices when it comes to accessories and layout.
Other highlights of the Gravity model include:
Dual Threat: The Gravity can be installed as a top mount or as an undermount sink.  However, you choose to install it, specifications call for 36" of cabinet space to allow the sink to fit well and be supported fully.
Sanitized Feature: ​Sanitized feature.  Another added value of the Gravity sink is its ability to keep you healthy – in theory, anyway. The Sanitized feature is added during manufacture to help protect you by fighting off bacteria in your sink, even between normal cleanings.  ​​​
​Grids Too: The intriguing design of the Gravity is not enough to keep it from having the added option of a bottom grid as well.  The grid is sold separately.
Franke Granite O​​​​​​ffset Double Bowl, Mocha
Another twist on the classic style of the double bowl is Franke's Granite Offset. As opposed to the traditional two-sided sink, the Granite Offset is more of a 60/40 split with the left side of the sink a bit larger than the right side. That's not all that's different about the respective sides, however.
The larger side (right) also boasts a deeper sink basin at 9", while the smaller side is only 8" deep. The thought here is that dishwashers can still submerge their biggest dishes on the larger side of the sink while having the other basin for rinsing or other clean up efforts.
If you're worried the sink's middle wall will lead to a smaller total dishwashing area, consider that the overall specifications of the sink – namely its 22" x 33" shape – are still quite larger in comparison to other standard bowls.
The sink's mocha color is rich and warming and owners report that it pairs well with bronze fixtures. And because of its versatility as a top or undermount sink, you can decide how much of that color you'd like to see in your redesigned kitchen. You also have the option of adding holes for the faucet and other fixtures as well. The sink comes with one hole prefabricated and three more holes pre-cut and ready to be knocked out should your job require it.
Other highlights include:
More Sanitized Options:  The Mocha Offset sink also comes with the Sanitized feature to help protect against the spread of bacteria and other germs.
​Sturdy Construction: The composite granite used to build the sink is heavy duty.  The sink weighs in at 40 pounds because of it, and the solid construction helps to protect against scratches, heat and stains.
Franke Axis 20×10 Single Bowl
Looking for a versatile kitchen sink that can handle the everyday load – or double as a bar or utility sink?  The Franke Axis 20×10 Single Bowl may just be the sink for your remodel, then.
The Axis sink is a dual threat in a couple of ways. While the interior dimensions of 17 ¾" x 16" are smaller than some of the other sinks I've written about here, there is still enough room to handle your nightly dinner clean up efforts, and the single bowl design of the Axis helps to make that even more of a possibility. The sink also boasts deep, straight walls, leading to a full 10 inch depth from the top to the floor of the sink, allowing even more cleaning capacity area in the basin.
What the Axis gives up in size, it more than makes up for in construction. The sink's 20 gauge stainless steel construction is among the strongest and more durable you can find on the market, with sound deadening design to keep the noise of pots and pans to a minimum.  The sink can also be installed as either a top or undermount sink, giving you even more flexibility in your renovation.
Other Highlights Include:
3 Hole Design: The Axis sink has evenly spaced three holes at the top, center of the sink at four inch intervals. While this might not matter if you're undermounting the sink, it does give you the option of having matching fixtures and faucet, if you use the sink as a top mount.
​Faucet Faults: Keep in mind that because of the depth of the bowl, a larger, higher faucet could result in more splashing and wet clothes, if you're not careful. Some buyers reported that when they used the sink as in the utility room, it didn't pair well with the traditional high faucet for this reason.
Franke Dual-mount Granite Single Bowl
For another solidly-constructed single bowl option, the Franke Dual-mount Granite Single Bowl is an option to consider. The sink's granite material boasts a graphite finish to add a luster to your remodeled kitchen, pairing easily with light or dark countertops. The sink's rich color means it's easy to clean and scratch-resistant.
Unlike the Gravity and USA sinks, the Granite Single Bowl is a classic rectangle shape with a defined profile that seems an excellent blend of contemporary and vintage. It has a 33" x 22" x 9" design, so the biggest of your pots and pans will have no trouble fitting in the basin after dinner.
Other Highlights Include:
One Hole, Three Knockouts: By now, you know about Franke's precut options for accessories and fixtures to adorn your new sink. The Granite Single Bowl offers the prefabricated single hole, with three knockouts to use if your layout design suggests it.
​"Sink Increased The Value of My Home.": As we discussed earlier, sometimes it's the smallest items that add the largest value. One review pointed out how the classic design and substantial visual appeal of the sink added value to her home immediately. That's exactly why you remodel.
​Dual Mount Option: The Granite Single Bowl has the option of being installed as a top or undermount sink, giving you more choices to complete the look you want for your remodel.
Factors in Choosing the Best Franke Kitchen Sink
And when they sit down to crunch those imposing budget numbers, they're usually greeted by the following realities: about 35% of a kitchen remodel budget will go towards cabinets. About another 20% will go towards labor, and yet another 20% to the new appliances.
But maybe the most eye-catching portion of any kitchen remodel and the place where you'll spend the vast majority of your time in the kitchen after the renovation, only gets about five percent of the overall budget. I'm talking, of course, about the kitchen sink.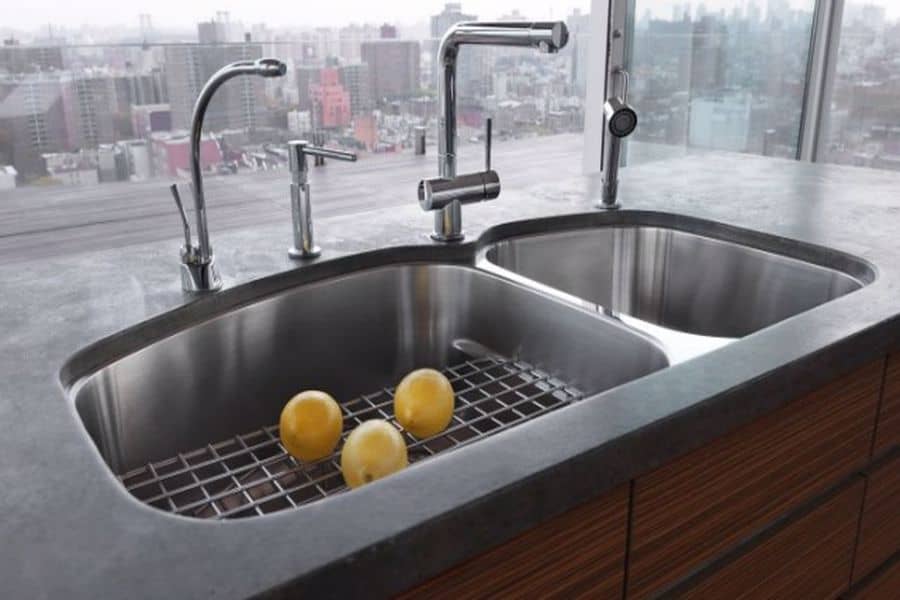 Absolutely, new cabinets can make a space more visually-appealing, and a new countertop too.  But a new kitchen sink – with all of the the eye-catching ability of modern sink especially – can tie all of these pieces together to have your remodel turn into the perfect project you want it to be.
The only problem, then, is which sink to pick.
A Brief History of Franke Kitchen Sinks
There are plenty of household names in the sink manufacturing business. Take a stroll down the aisles at your local home improvement store and you're sure to recognize more than a few. But one name you might not know much about is a company that's been making sinks as long – or even longer – than those other brands.
Franke began its business early in the 20th century and moved into the stainless steel kitchen sink industry in the 1930's, giving the company a longevity that's not matched by many competitors.
But enough history – let's talk about the present, and what kinds of kitchen sinks Franke produces to satisfy your kitchen renovation wishes. Sure, there are timeless stainless steel models to choose from, but they've also incorporated a wide range of basins able to fit in any space and meet any kitchen needs.
Final Thoughts on Franke Sinks
Whether you're looking to spend a little on your kitchen sink during your remodel project, or spend a little bit more, Franke seems to have plenty of options to add a more modern or a timeless touch to your kitchen sink. Whichever bowl you choose, be sure that it fits in that budget you sat down to complete prior to the big project, and continue to do your research to find the right fit for that budget and for your home.
Good luck on your choice and on your remodeling project!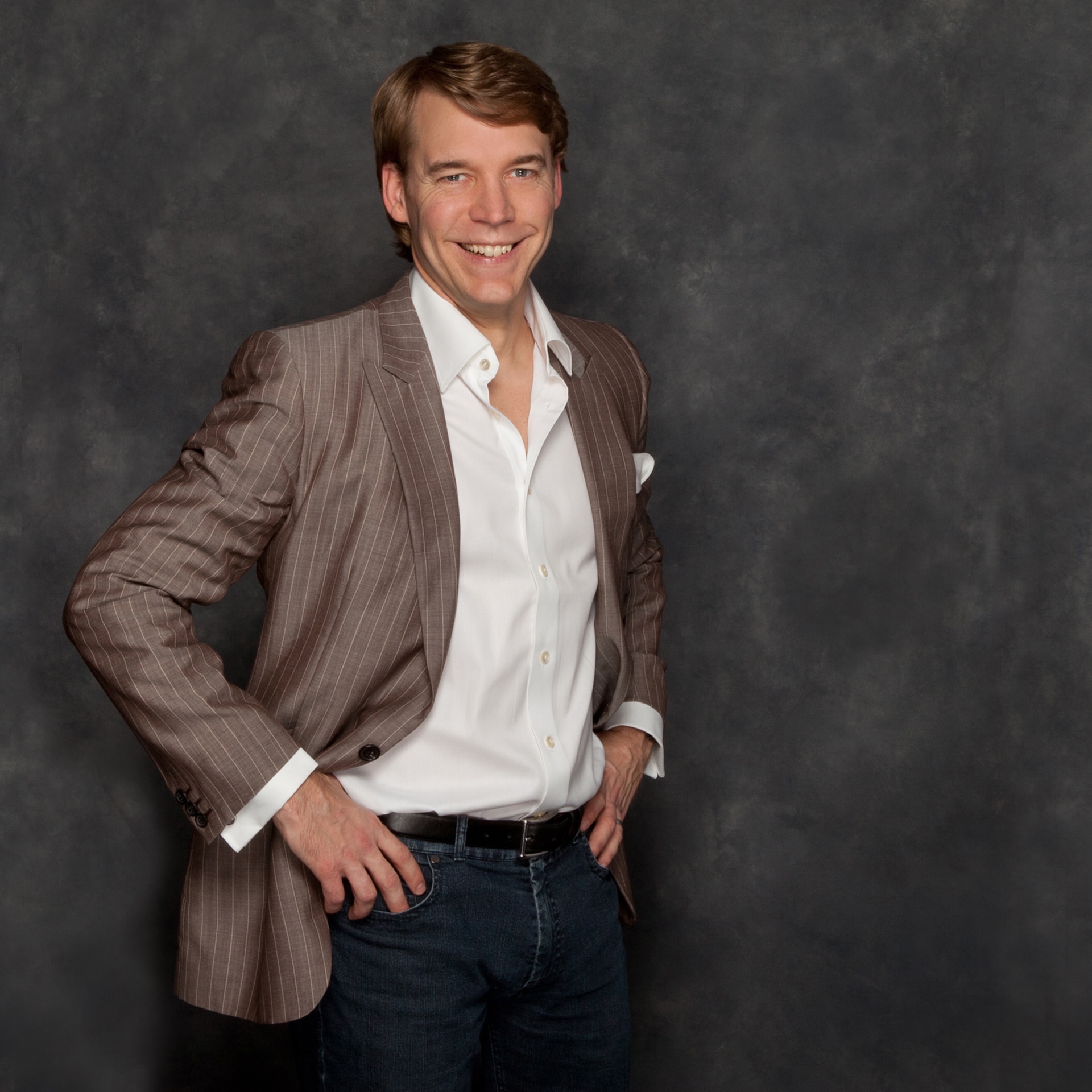 Brett E. is the Owner of BarterDesign.co.  Brett comes from a long line of craftsman and foreman, and has been involved with the construction and renovation world ever since he was a boy while working for his families construction and remodeling company.  After graduating with a a degree in Interior Design, Brett is the go to guy for any interior design or remodeling questions!