As an Amazon Associate we earn from qualifying purchases.
A bigger house gets noticed more often than a smaller one. Most houses look smaller than they usually are due to a lack of proper planning. Poorly placed windows, walls, and spaces could impact this. But you can at least make it look bigger from the outside. Let's see how to make a small house look bigger.
How To Make A Small House Look Bigger Outside
If you have a short house, how you paint it can make it look taller. An excellent example is painting the foundation, eaves, and walls of your squat house with the same color.
To make a house look bigger outside, you need to consider certain aspects like color shades, front designs, and others. Let's know more.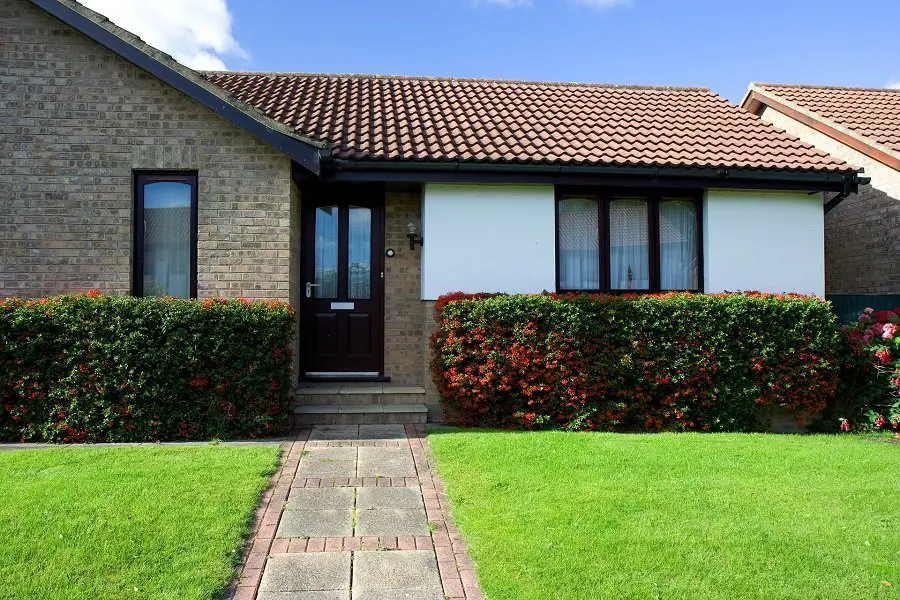 Tip #1: Choose Long Over Square
A square design is popular because it saves construction cost, but your house will look small and boring at the end of the day.
That's why a longer one is highly recommended. It adds elegance and makes it look quite expensive despite not spending much either. 
Its other advantage is allowing you to have a window in almost every room.
Consequently, the rooms get visual space and light.
Therefore, if you plan to build a 2500 square feet house. 75 feet by 33 feet for the length and width would be better than going for 50 feet by 50 feet.
Tip #2: Wide Overhangs
Wide overhangs, for example, 4 inches, have a way of making your small house look relatively bigger on the outside and even the inside.
Tip #3: Screen Porches And Decks
When designing your house, make screen porches and decks part of the design. 
Therefore, they should have brick walls and roofs too.
Don't forget to add openings similar to windows. However, don't add glass and let them be on the front and not the back of your house.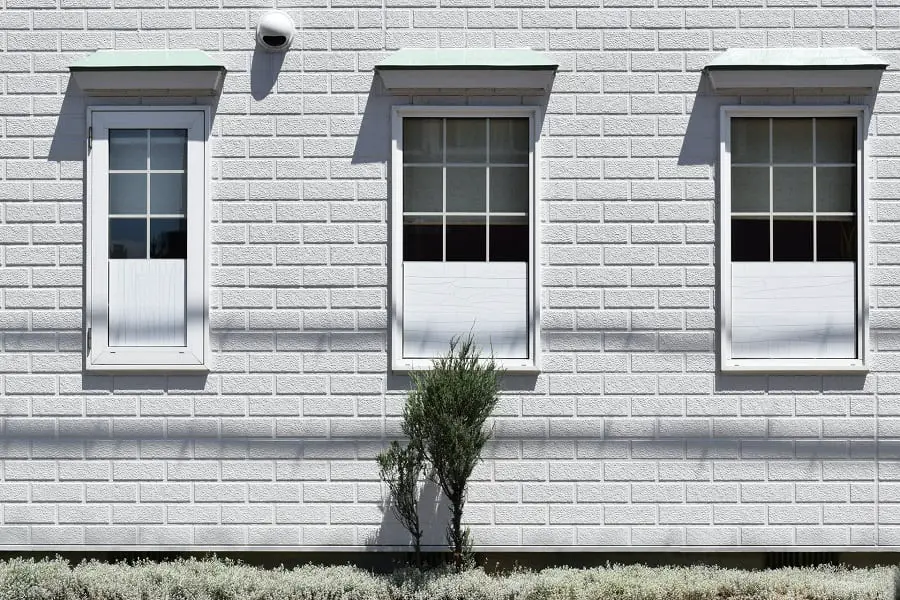 Tip #4: Many Windows
First of all, many windows can make a small house look bigger outside. They should have the same size to form a long pattern. 
Consequently, your small home will look longer than its actual length.
If you are worried about incurring much cost in the process, go for fixed windows instead of their operable counterparts. You can even add blinds or curtains when you're ready to decorate.
Tip #5: Downplay Your Garage
Increase the visual presence of other important rooms, including the dining room, living room, and even the screen porch.
Besides, make the garage like any other room by adding windows. If possible, consider using a side entry on its door. 
Unless impossible, make sure that it is at the back of the house instead of the front. 
Given the big size of a garage, making it look like any other room will make your small house look bigger outside.
Therefore, go ahead and remove those garage doors. After that, install window sizes similar to those of the rest of your house.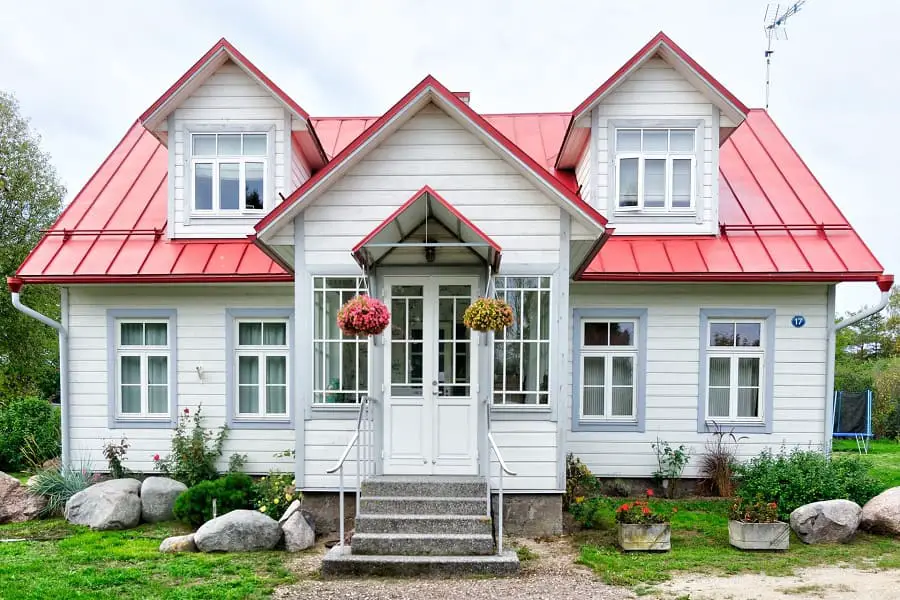 Tip #6: Split Level House
It makes your house similar to a double-story one. 
That's a commanding view you get by paying a price of a one-story house. 
Your small house will look bigger outside because the basement is also not beneath the ground.
Here is a guide on how to make a small house look bigger.
Frequently Asked Questions
Which Are The Ideal Colors For A Small House Exterior?
To make your small house look bigger outside, you should combine at least three colors for the exterior. First, slightly dark color for the walls, and a light shade for the windows, trim, and shutters.
Finally, find an intense accent color for the front door, such as periwinkle, fire-engine red, or emerald green. The combination will highlight the best aspects of your house, such as architectural elements, including shutters, trim moldings, corbels, and columns. 
How Do You Make Windows Look Bigger From The Outside?
Great options include adding window trim, shutters, flower boxes, lawn landscaping and horizontal muntins.
Conclusion
You can make a small house look bigger outside using two approaches. One of them is implementing some things as you design your house.
If that's not possible since the house is already constructed, try out the painting option.
A big house brings out boldness that makes your house stand out. But again, it all depends on how people see the size.