As an Amazon Associate we earn from qualifying purchases.
Klaussner have been operating since 1963 out of Asheboro, North Carolina. They began as the family owned Stuart Love upholstery business and It wasn't until 1979 that Hans Klaussner purchased the company, converting into the furniture business I know today. In 1993 the first distribution center opened and what started out as a simple operation has grown rapidly.
Now there are more than 10 manufacturing plants creating and distributing Klaussner furniture.  In my Klaussner furniture reviews guide you will learn all about Klaussner furniture, their types of furniture, the warranty, and their quality.
Klaussner have endeavored to keep that work ethic that comes from small family businesses, even after becoming a household name. Klaussner has similar values to companies like Flexsteel and Smith Brothers.
Klaussner Furniture Values​
Klaussner Furniture is a truly American company and they have four main goals: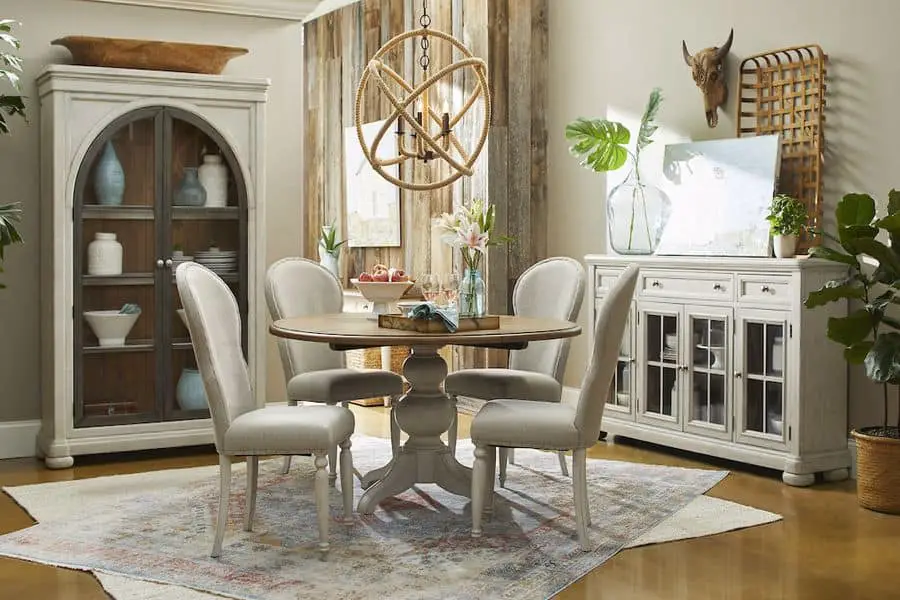 Provide a Value Driven Product
Klaussner work to create cost effective home furnishings that keep the quality but at a low cost.
Constant Innovation
Klaussner have a long history in the furniture industry. During that time they've developed and improved all of their products to provide creative solutions to give value to homes.
Speed to Market
Klaussner furniture have made acquisitions, partnerships and created unique inventory control to set up a "vertically integrated furniture powerhouse". This allows them to manufacture and deliver faster than any of their competitors, making home furniture simple and quick.
Customer Satisfaction
Ultimately Klaussner are looking to keep the customer satisfied with their furniture, striving to keep their products state of the art and of value to homeowners.
Klaussner have been operating for over 50 years and with their ethos they've established themselves as the leading solutions provider to the furniture industry. They're one of the most well known brands, available in a range of retailers. Let's take a look at their main products.
Klaussner Furniture Comparison
Klaussner manufacture home furnishings for the whole home. They have popular ranges for dining rooms, bedrooms and offices but also stock accessories and rugs. Their core products center around the living room. Klaussner produce love seats, chaises, big chairs, ottomans and sleepers but their most popular products are their sofas and recliners.
They sell furniture for bedroom, living room and even dining room sets. If you like their dining room set design, but only wishes to have a similar type of dining room chairs, this 2Pc Set Penryn Dining Chairs exemplifies practical comfort.
Klaussner have developed a very wide variety of products, offering over 500 styles. The units are customizable with over 600 fabric choices and 75 types of leather. Klaussner have created products that are suitable for practically any home, offering choice at a competitive price.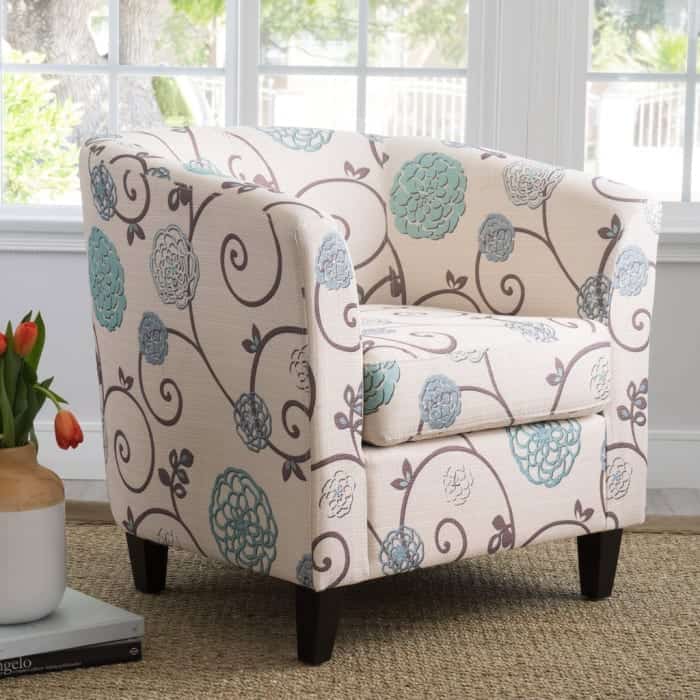 From classic upholstered furniture, to furniture that has eclectic designs and colors, Klaussner offers a diverse product catalogue for their customers. If you like their accent chairs, this Floral Club Chair might be a little smaller than their usual chairs, but it carries the same design aesthetic as Klaussner.
Klaussner Sofa Reviews
Klaussner sofa units are the backbone of their company. They began as an upholstery service and have refined their process incorporating new technologies and materials into every piece.
The sofa units are available in a range of shapes to fit with the shape of your home. The most popular choices include 1-3 cushion sofas and sectionals. There are also a range of slipcovers available.  Four Seasons also produces great slipcovers with their furniture. Klaussner manufacture sofas in all shapes and sizes, so be sure to look around and find one which is going to be the best fit for your home.
The "comfy" collection of sofas are built with 89" width x 40" depth x 31" height whereas the some of the more "traditional" collections are built with 91″ Width x 43″ Depth x 31″ Height. Each of the collections are built to different specifications, but some are customizable to fit your needs.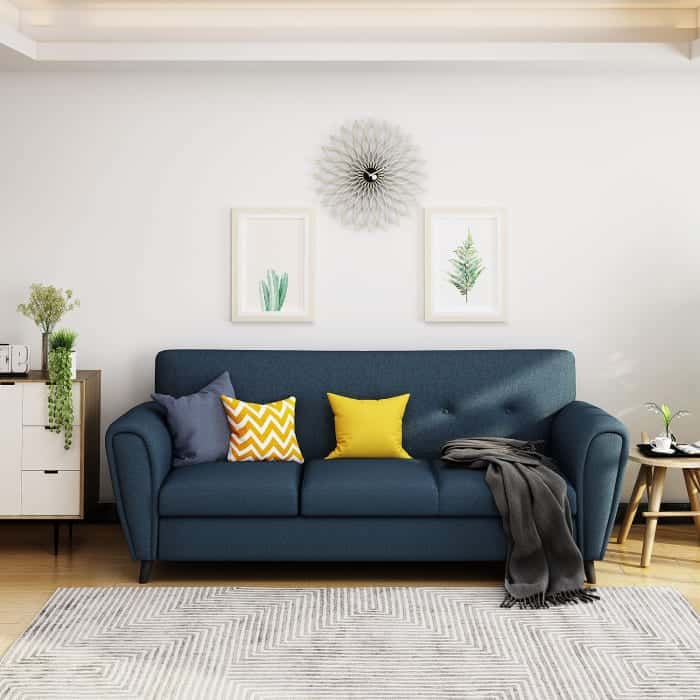 If you like Klaussner sofas but wishes for a smaller one for your home, this Buttoned Traditional 3 Seater Fabric Sofa has 32″W x 78.5″D x 31.75″H for its product dimension, but with its padded cushions and buttoned fabric, it looks just as stylish as any Klaussner sofa.
There are options for each different product, with the choice of casual, modern or traditional. This lets to match the style to your home and gives you more control over the design process.
Once you've settled on the type and style of unit you can look at the other options available. Every collection has different fabric choices and colors available, and you are able to customize the body and cushions separately. Klaussner don't mess about when it comes to colors so you'll have a lot available to choose from, be sure to have a look at all the samples online or in the showroom.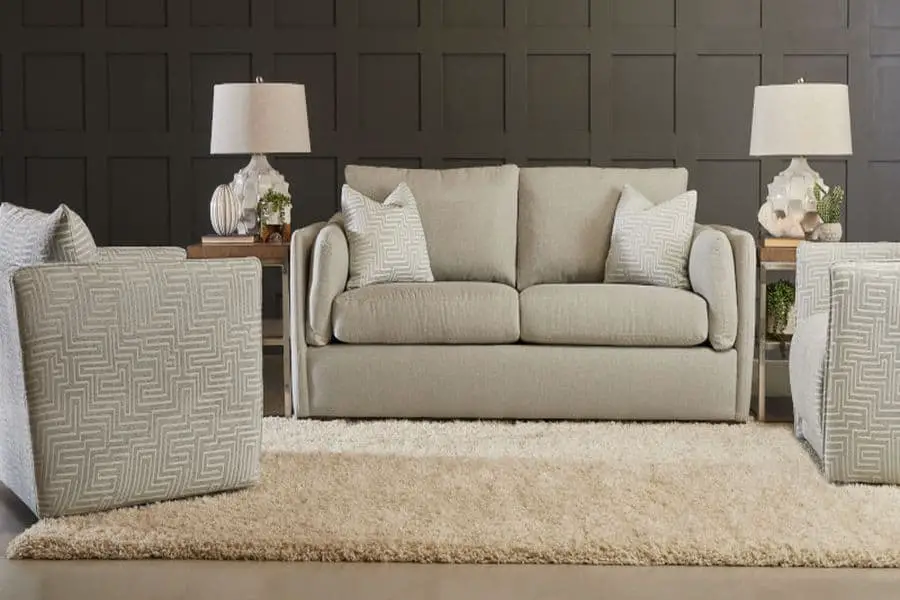 Finally you'll be able to adjust the motion of your sofa. The reclining option is available in over 35 different styles of sofa, so it depends on your preference. The reclining option is great for some of the more comfortable sofas, giving an extra level of relaxation for the user.  If you are looking for comfortable sofas, then take a look at West Elm!
Klaussner Recliner Reviews
Reclining chairs are one of the most popular units across America and Klaussner is responding to that popularity with their full range of reclining chairs. Klaussner recliners are available in fabric or leather, with leather being the most popular choice.  These recliners are extremely comfortable and are great recliners for napping!
The style choices include:
Casual
Transitional
Traditional
Modern/ Contemporary
Each of these have the same manufacture quality behind them but are designed to fit into different homes. Each of the recliners are built to slightly different specifications, but a lot of the "casual" reclining chairs are made with 36 inch width x 37 inch depth x 41 inch height.
There are a number of different leathers and fabrics available for the recliners, each giving a distinct look and style. Explore all of the options and if possible head down to a showroom to get a better idea of which recliner is for you.
Recliner Mechanisms and Extras
The recliners are available with a range of different motions. You can select from reclining (the most popular), swivel or rocking. These are each custom built with different mechanisms and It really just depends what you're after.
There are a range of different add-ons available for the reclining chairs. Modern adjustments like power sockets and USB chargers are available in several of the collections, letting traditional comfort meet modern day practicality.
Klaussner are always looking for innovative solutions to make life easier for you. The add ons and uniquely designed reclining chairs showcase this, if your budget allows then check which extras you can have included.
Klaussner Warranty
Klaussner furniture is covered by a warranty, each element of the furniture has a different amount of cover:
Frames – Klaussner frames are covered by a lifetime warranty. This covers the materials and workmanship.
Springs – All of the springs within the units are covered by a lifetime warranty.
Reclining mechanisms and motions- The reclining motion and mechanism within the units is covered by a lifetime guarantee, but the swivel and glide mechanisms are covered by a 2 year guarantee.
Sleeper Mechanisms – These are covered for 2 years by a warranty that protects all defects.
Electrical Features – All Klaussner electrical features are covered for 1 year
Standard seat cushions – Standard cushions are covered for just 1 year and does not cover any standard softening of pillows or wear and tear damage.
Fabric- Klaussner seat fabric is covered by a 1 year warranty. This covers all defects in material and seam slippage but does not cover standard wear and tear.
Leather – Leather is covered by the Klaussner warranty for 1 year. All visible defects should be reported to the retailer within 30 days of receiving the unit.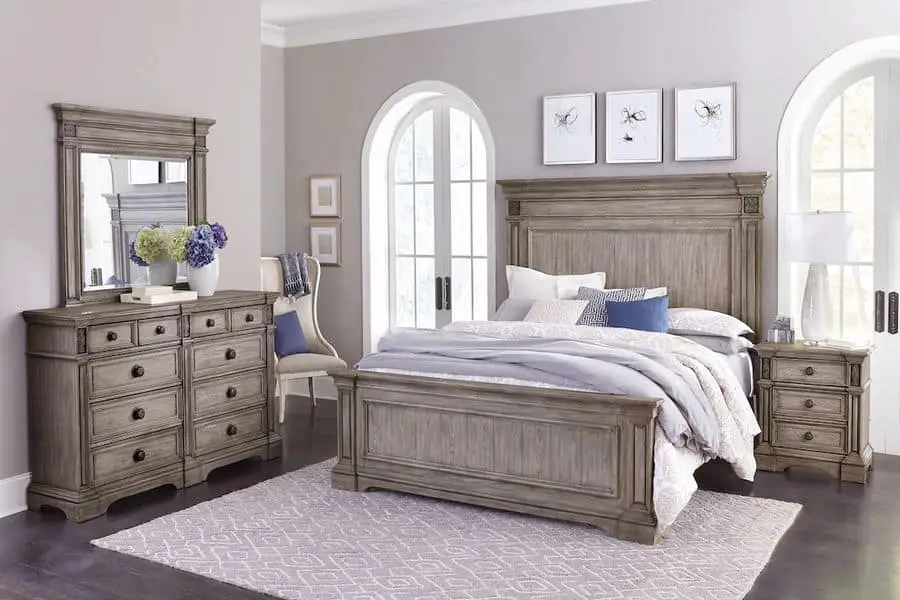 Klaussner offer a pretty standard warranty for the industry. There is always slight degradation of furniture through use so It may be worthwhile looking at the Klaussner guides for maintaining specific products.
Klaussner Furniture User Reviews and Complaints
No review would be complete without looking at what people are saying about the products. As ever there are mixed reviews about Klaussner, common complaints are about lack of longevity and manufacturing errors:
"One of the "respected" furniture stores in my area carries it. I really liked the look of one of their sofas until I sat in it. The whole thing creaked and if I swayed slightly from side to side the couch did the same! Complete garbage–at least the couch I saw was!"

– Peggy D
While there are some negative reviews floating around there are also some very happy customers:
"I have klaussners sofa.They are really good. They are very comfortable and flexible. I think klaussner is good."

– Daniel U.
In the furniture industry mistakes do happen, the best thing to do is always be vigilant when receiving your furniture for any defects or errors. Always be sure to know exactly what the warranty does and doesn't cover too. Finally just be aware that in the furniture industry you tend to get what you pay for, Klaussner is a mid range home furniture manufacturer so the quality will be less than the high end equivalents.
There are mixed reviews out there about Klaussner so if you can afford to you may want to choose a slightly higher quality provider, however for the price range Klaussner is offering some good value.
My Klaussner Furniture Reviews
Klaussner living room furniture is built well and their long history in the industry shows they're doing something right. There have been more complaints in recent history about the products which indicates they may not be getting the balance between price and build quality.
That being said Klaussner has a really varied product selection and some competitive pricing, they're definitely worth checking out when kitting out your home.