As an Amazon Associate we earn from qualifying purchases.
The Kivik sofa has created quite a stir with a lot of people and has mixed reviews online. Now certainly home furnishings come down to personal preference, but you always want to know about the quality, durability and features of a piece before you buy it. Well look no further because we've got all the key info about the Kivik sofa right here.  
In this Kivik sofa review guide you will learn all about Ikea's Kivik sofa, the quality of this sofa, and the warranty policy.
History of Kivik
The Kivik collection has been created, designed, manufactured and sold by Ikea. Now everyone should know who Ikea are then you are in for a treat. Ikea are the international standard in furniture. They opened up the furniture market for those with a limited budget, making simple furniture which can be built by an individual at home.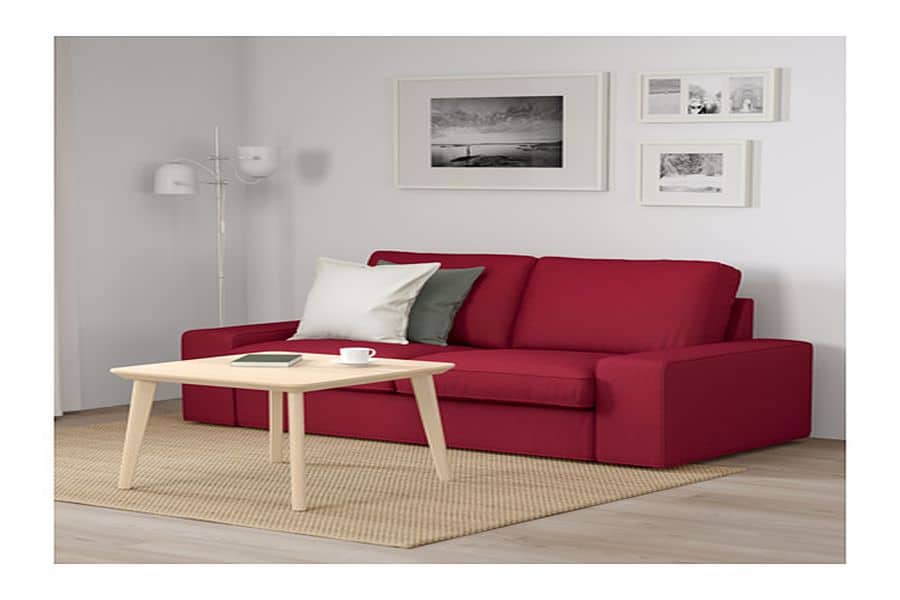 Ikea are more than just budget furniture though. They have a massive, ridiculously massive, range of products which they host or even design themselves. These are made to be innovative and stylish as well as practical in the home. The Kivik sofa is one of those product ranges.
About Ikea Kivik Sofas
Kivik is a line of sofas that Ikea host which have been designed to be ultra comfortable.  If you're looking for another extremely comfortable couch take a look at our West Elm Hamilton Sofa Review!  They're made to emulate the other more expensive brands while retaining a lot of their key features. They've become one of the most popular items stocked by the global brand and can be seen in thousands of homes.
The first thing you might think about the Kivik sofa range is that they aren't all that to look at. They've been designed to look fairly plain and flat, in fact they look exactly like a stereotypical sofa. Now there's nothing wrong with that but it may not blow you away. The strength of the range is in their comfort.
Is the Kivik Sofa Comfortable? – Ikea Kivik Review
The Kivik sofa has been designed with comfort and relaxation in mind. The Kivik is built to be big. They offer the choice between a 2 seater or 3 seater, each with a lot of room to fit extra people in, especially kids for family homes. They feature wide armrests which are perfect for perching or just stretching out on, plus they're low to properly support your arms.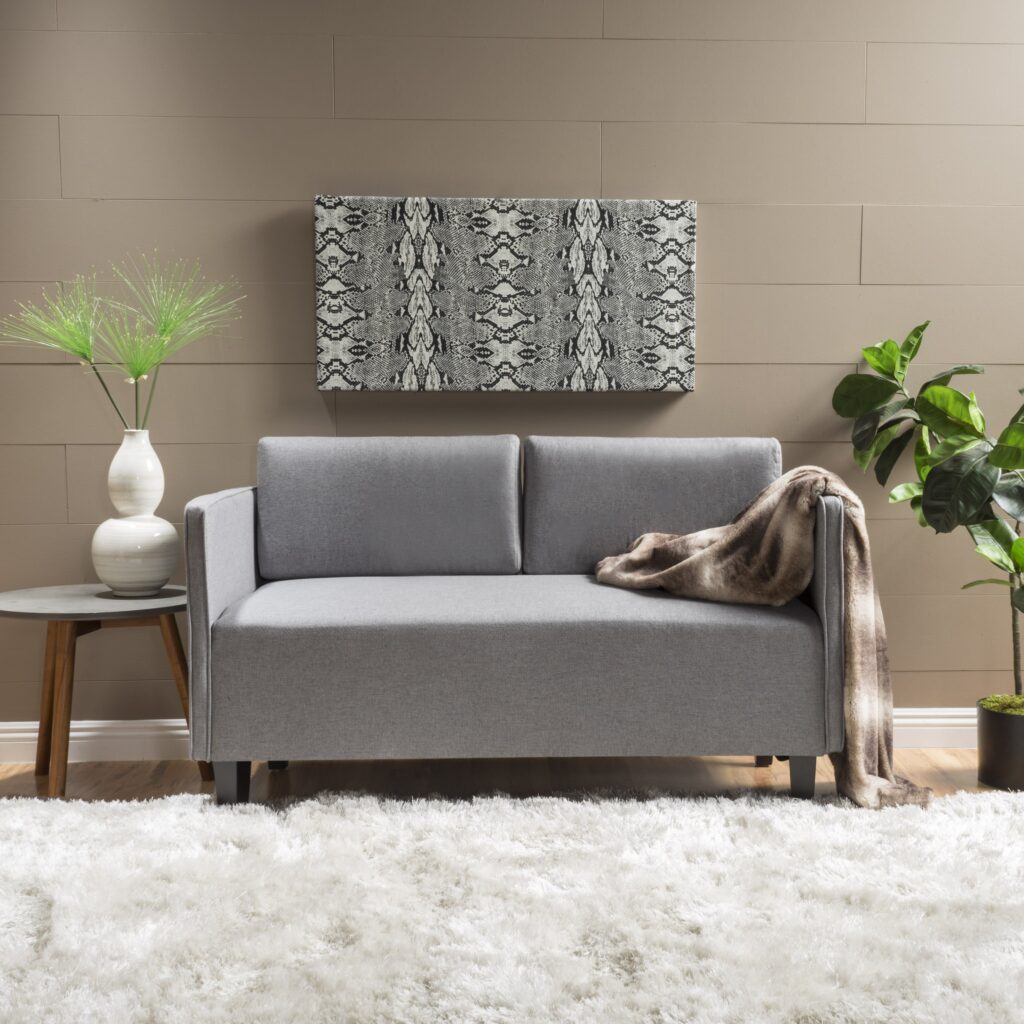 If you are looking for an alternative to Kivik Sofa, this 2 seater Gray Loveseat is a perfect choice. Except for the longer arm rests, this loveseat is ideal for minimalist homes as well.
The cushioning on the Kivik sofa is all memory foam and let me tell you these seat cushions are very comfortable. This magical seat material contours to your unique body shape, providing comfort that is tailored for you. It's already popular with mattresses and is making its way into the upholstery market.
Everything about the Kivik sofa screams comfort and accessibility.  And this review will tell you it's perfect for a spacious sprawl on a Sunday afternoon where all you want to do is chill out and maybe even nap or just taking a seat for a minute.  The amount of space this couch has makes it easy for those who are looking to sprawl out.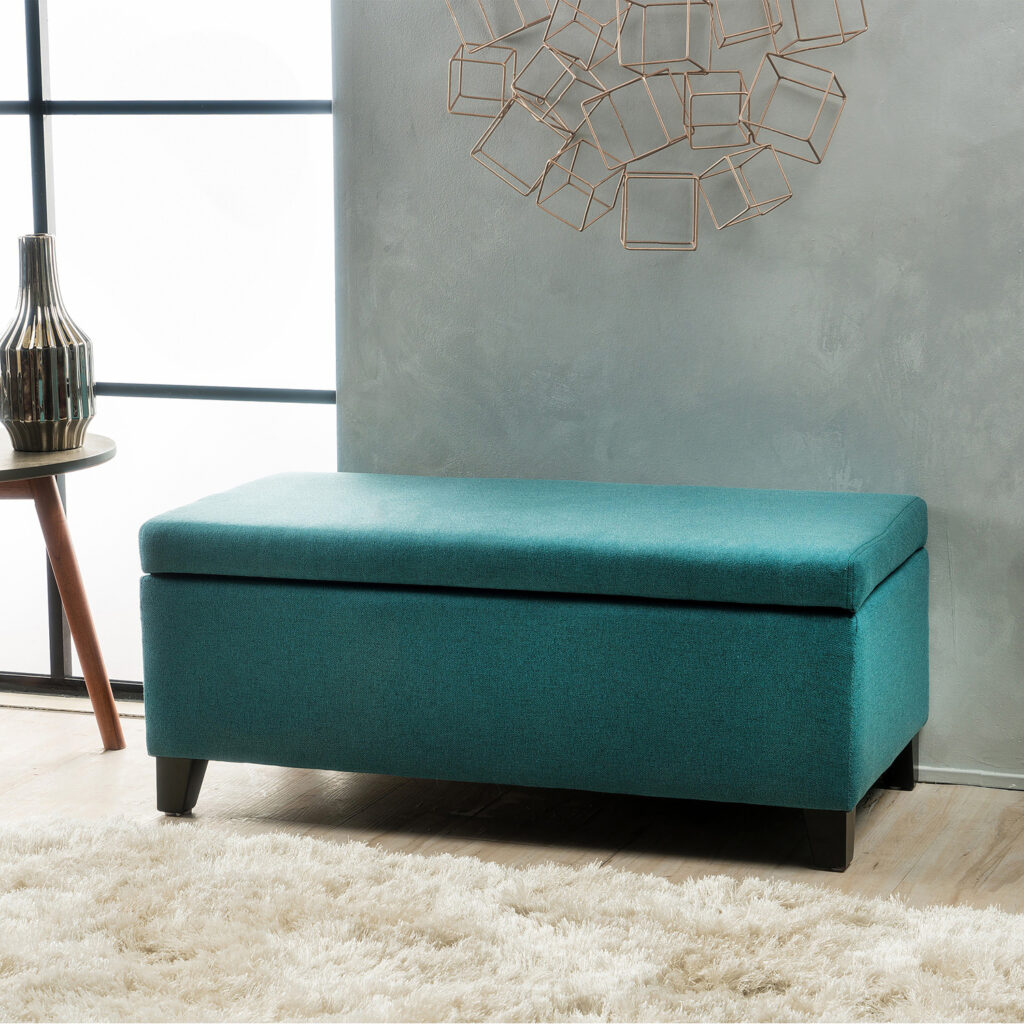 Their Kivik sofa collection even comes with various styles and add on furniture, which includes chaise pieces, and even ottomans. If you wish to own a similar designed ottoman, this Fabric Storage Ottoman is a great alternative.
Ikea are pretty much furniture masters and know how to produce everything well, but they've certainly shown they know the customer with this couch product line. They provide comfort for you and your family, allowing increased relaxation in your home from the stresses of busy life.  If you are looking for even more relaxation, check out some recliners that are great for sleep and relaxation.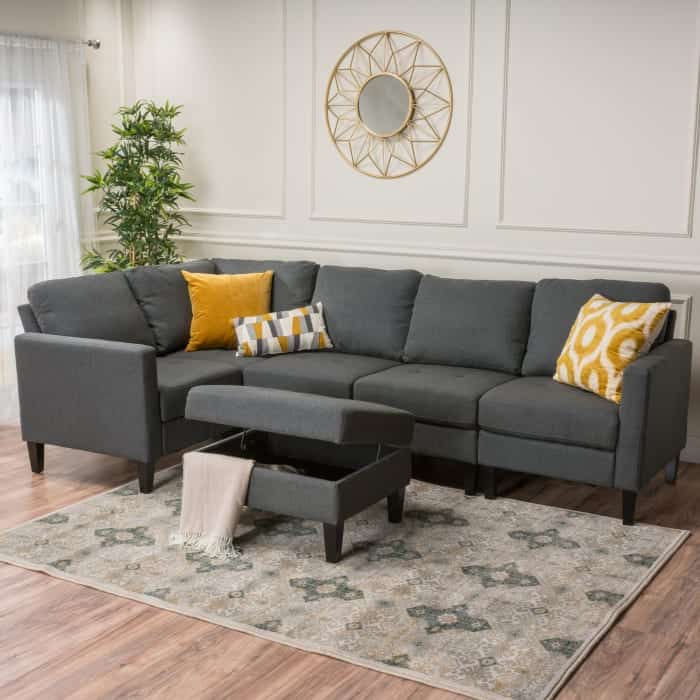 If you love the Kivik sofa style but are having trouble finding it, this Gray Zena Sectional looks similar to their simple design, except for the longer arm rests. It even comes with an ottoman, which makes it such a great purchase.
Kivik Sofa Style
The Kivik sofa range has been built with a unique style. As I said earlier they aren't exactly the most outrageous pieces, in fact they are fairly generic in their look and certainly don't seem like precious works of art.
But the simplicity of the sofas is something that grows on you. They have a bold, unobtrusive quality which lets them blend into any room, but still add something to it. The relaxed large feel to them makes every room seem more comfortable and relaxed.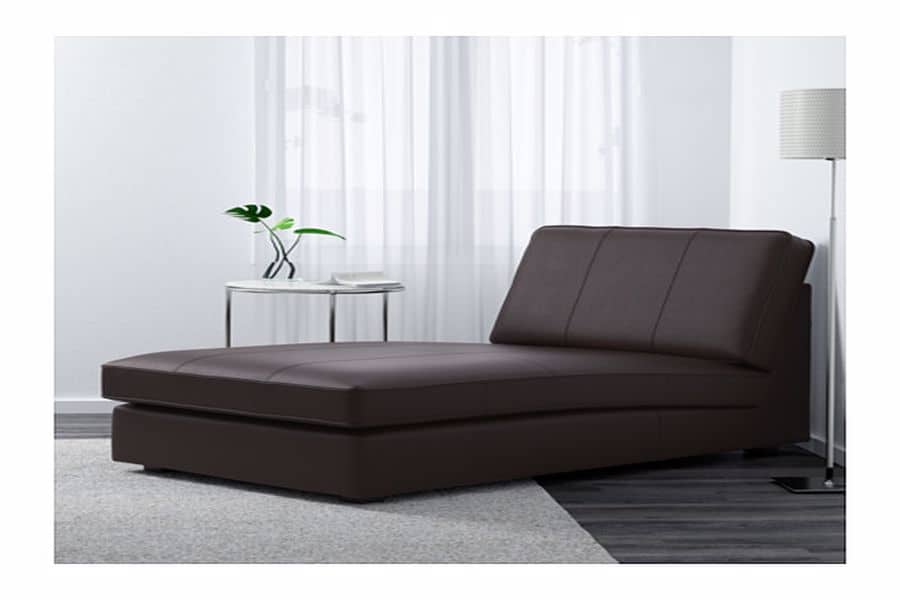 There are a range of colors and materials available with the Kivik sofas. Generally speaking people tend to prefer the more neutral fabric colors of cream and light blue for their couch because they work in more rooms, but there are some distinctive options too. You can also customize the fabric from a few different choices, this allows you to alter how the sofa will feel for the user with different colored seat cushions.  
I've seen online a few fabric covers which looked intriguing so you could change the color but I haven't bought any of these. Overall the Kivik is simple, but effective. The style won't blow you away but it's still nice to look at and works in a lot of different homes.
Kivik Sofa Quality
Ikea put a lot of work into their products to make sure they're suitable to use. They have countless engineers and experts who create and review the specifications for every single product, ensuring that it will be well built and durable.
Standard Kivik sofas are built with the following specifications:
Back and seat frame: Fiberboard, Plywood, Solid wood, Particleboard
Armrest frame: Solid wood, Fiberboard, Plywood, Particleboard
Seat cushion: High-resilience polyurethane foam (cold foam) 2.2 lb/cu.ft., Polyurethane memory foam 3.1 lb/cu.ft, Polyester wadding
Back cushion: Polyester fiber balls
Each of these have been very deliberately chosen to ensure a well rounded sofa which can stand up to wear and tear. The Kivik sofa is also made to be longer lasting. With hardwood in the frame and durable seat cushions you shouldn't see a decline in the condition of the unit over its lifespan.  Durability wise I think this sofa compares to Hm Richards sofas.
Ikea's business model is built on mass production and even though they're one of the best at what they do, it's still no competition with traditional handmade American furniture. That being said the materials used and well sourced and the manufacturing methods are state of the art. The result is a solid and sturdy sofa which should last a good amount of time.
Ikea Kivik Sofa Warranty
Ikea stands behind it's Kivik sofa collection by offering a 10 year warranty. This is a pretty solid warranty, a lot longer than some other furniture makers, and shows their faith in the build quality.
The warranty covers all material defects and workmanship but make sure to read the warranty information carefully when you're purchasing.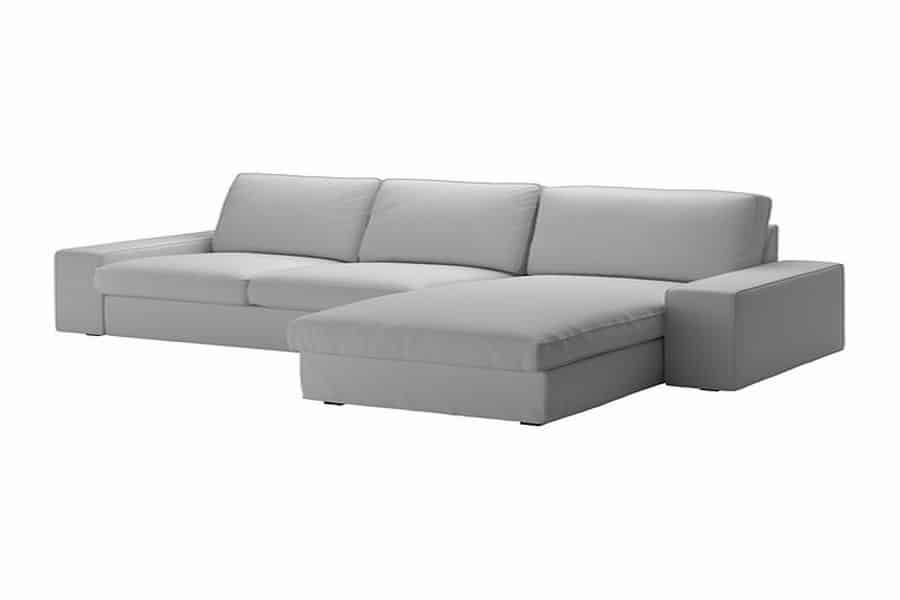 Ikea Kivik Sofa Reviews and User Experiences
There are a lot of positive comments about the Kivik sofa in reviews and articles:
"A year later, they still look brand new."

– Dana W.
"The Kivik sofas have proved as comfortable as they seemed in the IKEA showroom."

– Gavin B.
In fact a lot of people seem genuinely surprised that Ikea have made such an impressive sofa. It has all the qualities of a much more expensive piece and is lasting longer than they predicted.
There are some criticisms of the products though. Chiefly people don't like how the cushions aren't made to be flipped and that there are only a limited number of shapes and styles available.
Overall the feedback is remarkably positive for the Kivik sofa range with a lot of happy customers.
My Final Thoughts on the Kivik Sofa
Kivik sofas certainly aren't for any furniture connoisseurs out there. Those people who want each piece of furniture to have it's own unique story and be the centerpiece of the room would certainly be disappointed with the Kivik, because that's not what Ikea sofas are generally about.  If you are looking for something that is more unique then checkout the Eames lounge chair which is known for its quality and style.
Instead what you see with the Kivik range is a line of well presented, well built and very relaxing sofas that look great in your home and feel awesome to sit in, with comparable being Elran sofas. They're made for those with families or those who live at home and are well suited for any type of home.
The Kivik sofa provides some great value by having a lot of awesome features without a hefty price tag. Ikea might be one of the more budget brands but they're still reliable. So if you're looking for an affordable and simple but stylish unit then the Kivik sofa range may well just be for you.