As an Amazon Associate we earn from qualifying purchases.
Medallion are the semi custom cabinet makers that are now present in homes across the U.S.A. With cabinets in a range of styles and sizes they've proved a popular choice when refitting a kitchen.
Owned by Elkay they are a responsible business, always looking to grow and improve while giving back to the community and those around. Elkay believe a successful business works with the people connected to it in order to continue.  
In this Medallion cabinet reviews guide I will talk about Medallion's history, their values, their types of cabinets, cabinet specifications and styles, and their warranty policy.
About Medallion Cabinetry​
Founded in 1926 Medallion is still family owned. Over the last 90 years they've grown, diversified and improved their product range while keeping the same family values. Throughout their history they've been striving for excellence in their products by manufacturing high quality cabinetry.
Medallion cabinets are built in the U.S.A to allow them greater control over the quality during every step of production. Only approved dealers can stock the cabinets to try and keep the levels of service consistent across the country. Medallion are committed to helping you organise your home with creative and elegant solutions for you and your family.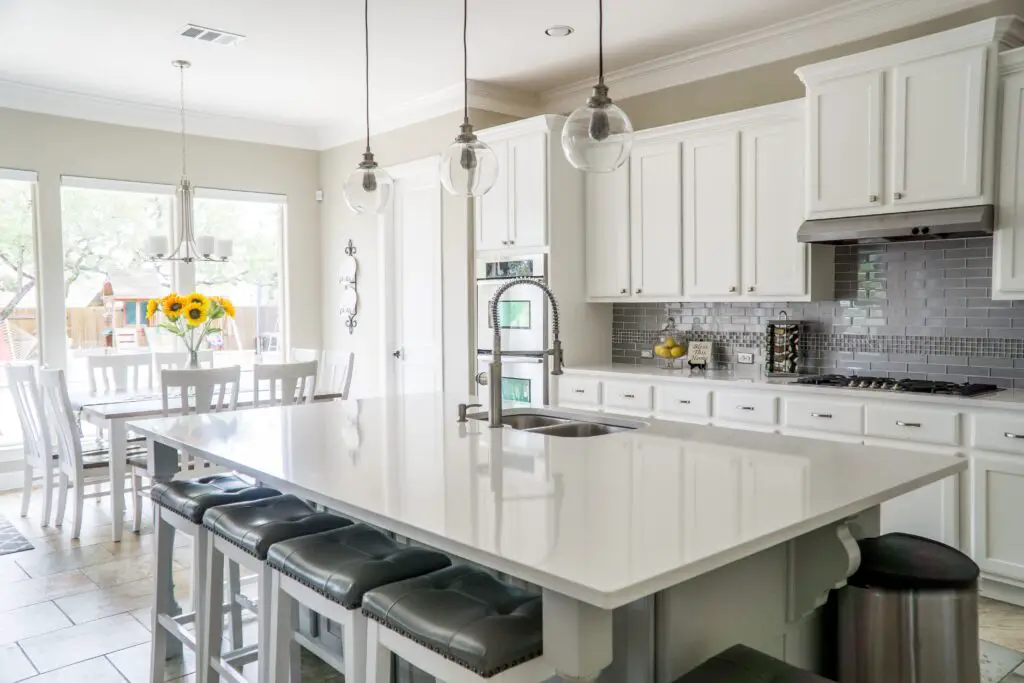 Types of Medallion Cabinets
Medallion create furniture for a wide variety of different functions and rooms in your home. There are pieces for dining rooms, bedrooms, offices, bathroom along with accessories, but the kitchen cabinet is the backbone of their collections.
Medallion have split their products into different lines depending on their price and style, similar to Bellmont's 1600 series and 1900 series. Each has unique customization options and features, the 3 lines are:
Platinum: The Platinum line is about detail and fine craftsmanship. High levels of workmanship goes into each of their products which accents the beauty behind the pieces. With timeless style and top of the line material the platinum range is a popular choice.
Gold: These is the classic American furniture line which is suitable for homeowners with different home decoration. It boasts the most styles and personal choices with intelligent storage solutions to make the cabinets useful.
Silverline: Silverline is the most affordable collection from Medallion. Still featuring style and functionality the Silverline is the budget range, suitable for those who want something more basic.
Within each of these ranges are a number of different items which can be customised to a greater or lesser extent. This allows for a range of budgets to shop with Medallion and still come away with a kitchen they're happy with.
Medallion Cabinet Sizes
Medallion cabinets vary in shape and size and are customisable to a certain extent. Standard units are built to be:
34-40 inch height
12-24 inch deep (depending on drawers)
There are a number of different types of cabinet, and while the two main choices tend to be base or wall there are specialist units designed for a unique purpose. Different materials are used for each line of products but all of the cabinets features materials and design choices that make them sturdy and durable to daily life.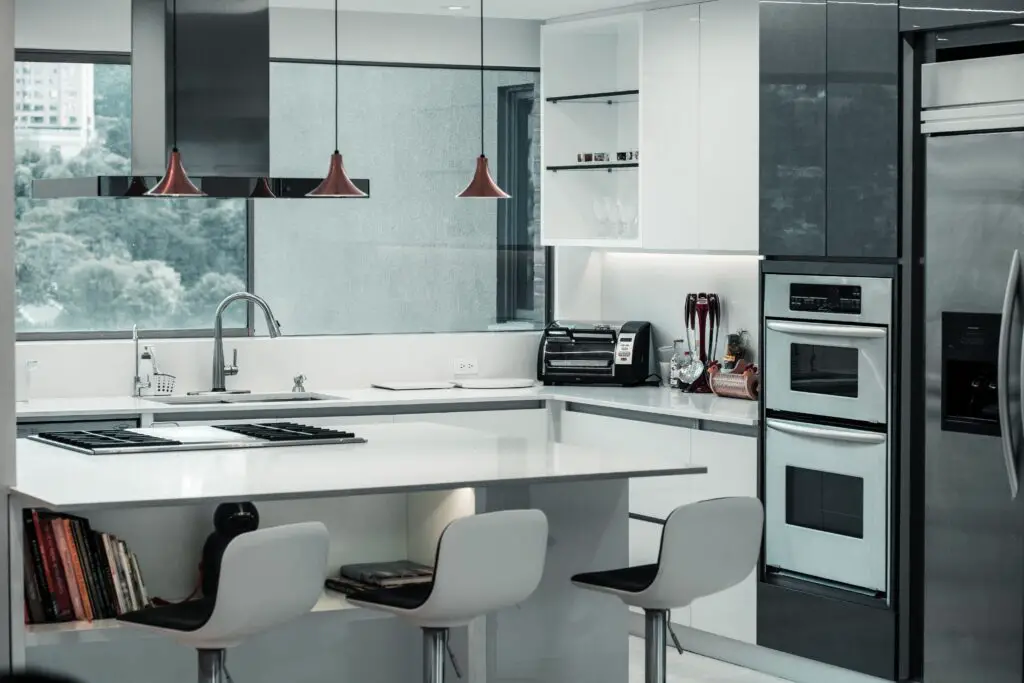 Medallion Cabinet Styles
Medallion offer a wide variety of choices across all of their product lines. They understand the importance of customisation in home furniture and have given left a lot of design choices with the customer. First you can select the type of material, popular choices include:
Oak
Maple
Cherry
Hickory
Alder
Each of these woods are uniquely coloured to give a distinct look to your cabinet. The feel varies with each and gives different protection to wear and tear. All the hardwood is sourced from sustainable providers.
There are non hardwood and hardwood options available, wherever possible it's a good choice to upgrade for a better look, feel and durability of product.
There are 4 different choices of shape for your cabinet doors. These are arch, shaker, raised panel and flat panel. Each gives a different look so it's just personal preference.
Medallion offer a wide range of finishes for their cabinet doors. Standard staining options will impact the colour or your unit and make it darker or lighter depending on preference.
Light natural colours or dark browns are used to match the doors to other fixtures in your home. All staining is protected with a satin finish top-coat which is oven cured for even greater protection.
Medallion also offer a glaze or highlight features on their doors. This is where specific colouring is applied after the satin finish and gives a very slight adjustment in colour. Perfect for highlighting certain elements within the wood you can use the glaze and highlight feature to make your cabinet one of a kind with completely unique colouring.
Speciality options for your cabinet doors are also offered. Custom distressing of the wood lets you give your cabinet more character by letting it look aged or worn in specific places.
There are also custom colour options available and coastal finishes which are designed to accent the wood's natural colouring.  If you like this sort of custom color options then I suggest you take a look Brookhaven cabinets as well because they have some great options!
Finally you can customise your cabinets with different handles or knobs and different numbers of shelves. You can choose glass cabinet doors and metal frames so whatever your vision Medallion can probably help create it.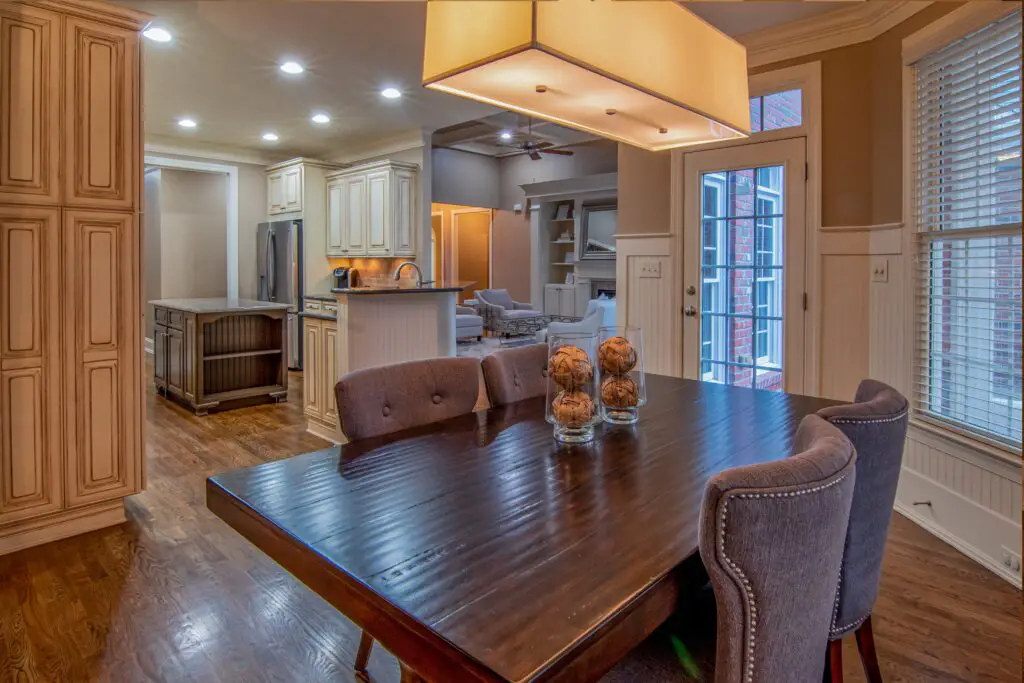 Medallion understand the importance of variety in their cabinet collections. They are providing a credible alternative to the custom cabinet makers by making their units adaptable in terms of style and functionality.
Medallion Cabinet Customization
The Medallion Cabinet offer a lot of options for their product offerings. Customization is something that most clients want and most cabinet manufacturers have made it possible for personalized customizations. 
You can choose to get non-hardwood or hardwood alternatives. Your cabinet will look excellent and solid because you can choose the design to complement the area where it's gonna be placed. 
You can even customize the shading according to your liking. Generally, people opt for light hues or dark brown colors to help them differentiate apparatuses at home. The recoloring is also protected by a coating. 
You also can customize entryways with coating or highlight options. The entryway is where you apply detailed shading after applying the gloss silky finish. It will give a slight change in shading. The shading is great for showcasing specific components inside the wood. 
You can even add custom troubling of the wood. It makes the piece look antique because of matured or worn in certain spots. They also have custom shading for these parts. 
You can also customize the handles and racks of your cabinet or cupboard. There are plenty of options which include glass entryways and metal casings. The limit of Medallion's customization is really wide so you might be able to customize it the way you want. 
Medallion Cabinet Reviews and Complaints
There's a split when it comes to Medallion cabinets with some swearing by them and others warning people away. A lot of customers seem incredibly pleased with the way the medallion cabinets have benefited their home's style:
Medallion Cabinetry was able to customize a few cabinets to achieve the functionality and the design we truly wanted.  The cabinet we love the most is the built-in one to hold our Wolf wall oven and steamer.  

Overall we're extremely happy with our purchase.  We've owned these cabinets for about 4 years and they have lasted and still look great!

Damon J.
Although there are accounts of great reviews, there are also a few instances of some criticisms. Common criticisms of the brand seem to centred around their customer service:
"I am extremely disappointed in this company. I wish I had it to do over again, and if I did I would choose another company.  There wasn't enough support for when I was ordering and the communication was lacking."

– Andy E.
Customer service with home furniture can be tricky because it's hard to tell whether you should be contacting the manufacturer or dealer. However it's always a nightmare when something goes wrong. Be sure to pick a dealership with staff you trust who will be able to help you is there is an issue.
Despite the problems some people have had with Medallion there is a lot of information to suggest that the quality is there. The ability to customise the dimensions of your unit is very popular with customers as it lets all the available space be used in the home. Overall Medallion seem like a more expensive brand but they're bringing value to the buyers.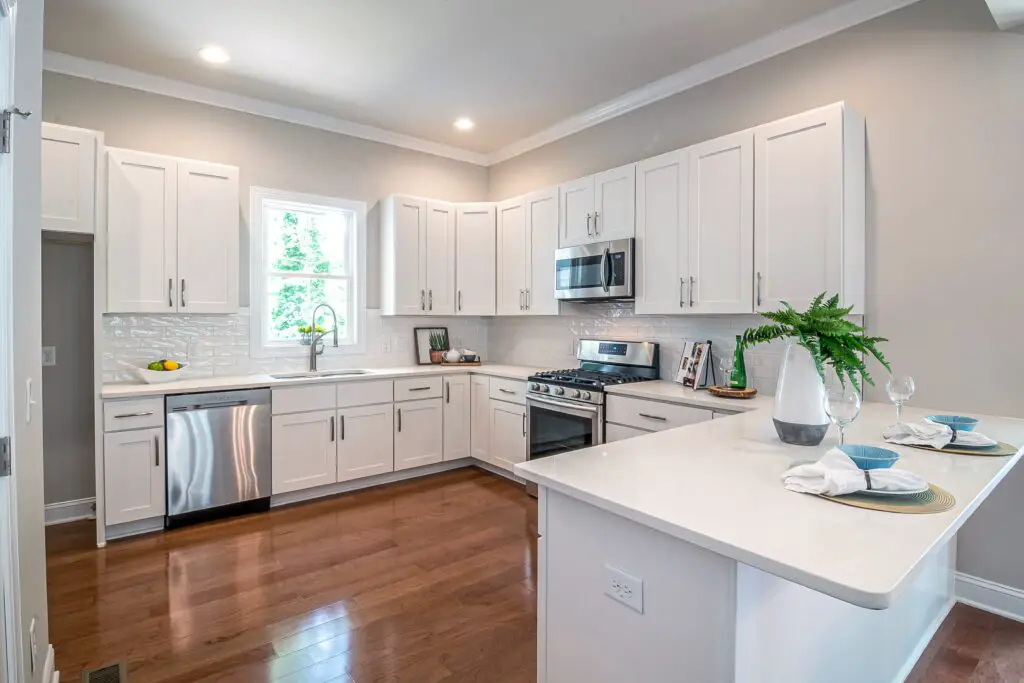 Medallion Cabinets Warranty
Medallion stands behind each of its 3 product lines with a lifetime guarantee. This covers all defects in workmanship and materials as long as you own the product and allows you some peace of mind. Always check with your dealer before purchase that your specific items are covered so you don't get into trouble later if something goes wrong.
My Final Thoughts on Medallion Cabinets
Medallion Cabinets are one of the more expensive brands around but are offering some decent products. The personalisation options, particularly the finishes and glazes, are impressive and allow for product customisation on an almost custom level. There is some evidence that the products aren't lasting as long as some would like, and at this price level that can be pretty bad.
However Medallion Cabinets have 3 different product lines to fit your budget, in this industry you'll get what you pay for so if you can go for the gold of platinum line it's worth spending a little extra. All in all Medallion are getting good reviews and could be a strong option for your home.