As an Amazon Associate we earn from qualifying purchases.
Deciding which curtain rod style will suit a room best can be one of the most challenging interior decisions to make. If you've been researching trendy curtain rods, you will have come across French curtain rods.
So, what is a French curtain rod?
What Is a French Curtain Rod?
A French curtain rod, also called a French pole, and a French Return, is a curtain rod that returns to the wall rather than cutting off midair. French Return Rods get their name from "Poteau de draperie," which translates to drapery pole.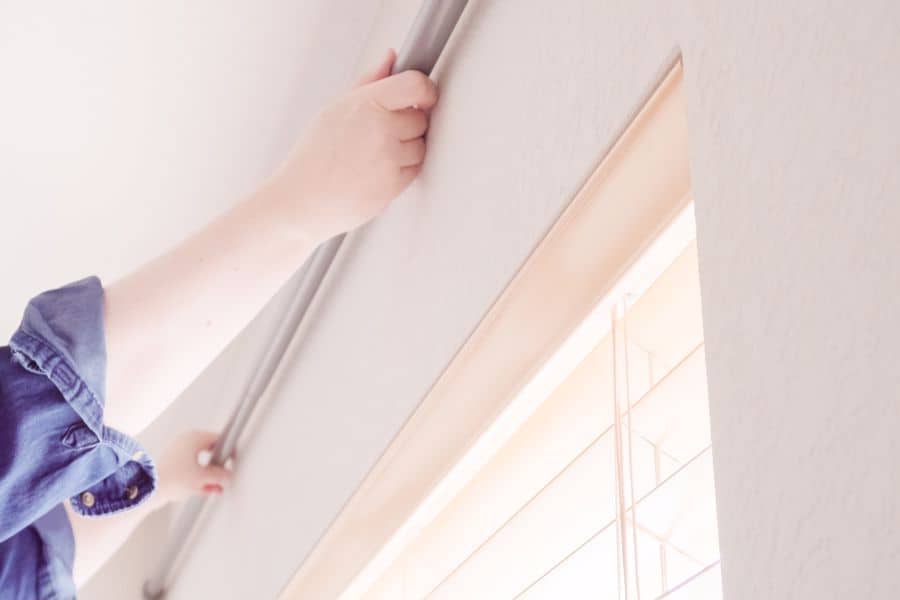 These curtain rods have two distinct design characteristics: 1) they don't have finials, and 2) they return to the wall. These design features give them an elegant look and limit the light gap at the ends of the rod.
Are French Returns/French Curtain Rods in Style?
French-style curtain rods are currently in style, with interior designers and enthusiastic homeowners installing them to add a classic, elegant look to their heavy and full draperies.
People love that the rods extend into the wall and do not have finials at the ends. French Returns are available in several finishes, but many prefer getting ones with a brass finish paired with simple brass rings that can accentuate any light fixtures. Quite unlike flat curtain rods, French curtain rods put the focus on the drapery while demanding enough attention to tell a story themselves.
These curtain rods are perfect for the grommet, rod-pocket, and tab-top curtains.
Things to Remember When Buying a French Curtain Rod
One of the details you will need to think about before getting French curtains is whether you will be shutting the curtains on the window or not, as well as if you own any cats in the house.
If you're going the be shutting the curtains, you will need to purchase a French Return that doesn't have a splice at the curve of the return portion. If the French Return is not continuous, you will find that the curtains get stuck on the splice, making it difficult to open and close the curtains.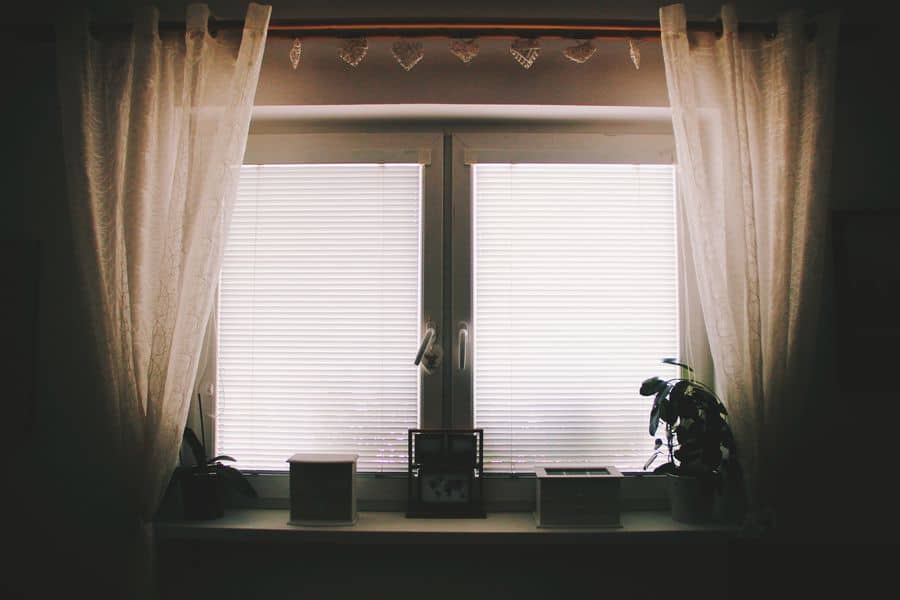 You will also need to carefully consider the wall thickness of the rod you're purchasing. Cheaper French Returns have thinner walls that often bend or bow when you hang heavy drapery on them. Excessive traversing conditions also often leads to bending in French Returns. When buying French Returns, you will get what you pay for.
The best-quality French Returns are powder-coated, preventing scratching when drapery rings are in use. The coating also protects curtain rods from rusting, allowing homeowners to install them in outdoor settings such as verandas and gazebos. 
Lastly, the return wall bracket needs to be built to hold the rod firmly. The best quality French Returns can hold longer panels and heavier fabrics than a regular curtain rod.
Conclusion
French curtain rods don't cut off midair and have returns that lead curtains back towards the wall. This trendy hardware can be installed both indoors and outdoors. However, there are many factors to consider when buying curtain rods, as highlighted above.