As an Amazon Associate we earn from qualifying purchases.
Deciding which high-quality curtain rods are right for a room is never as simple as it seems. Many ask the question, "do curtain rods have to match light fixtures?"
The nuanced answer may surprise you.
Do Curtain Rods Have to Match Light Fixtures?
Curtain rods need not match the finish of light fixtures since there are no hard and fast rules for interior design. Fixtures such as curtain rods have to work with the space – the barebones of the home – rather than the surroundings. However, if your light fixtures make a major visual impact on the look of your room, there's nothing wrong with matching curtain rods to those fixtures.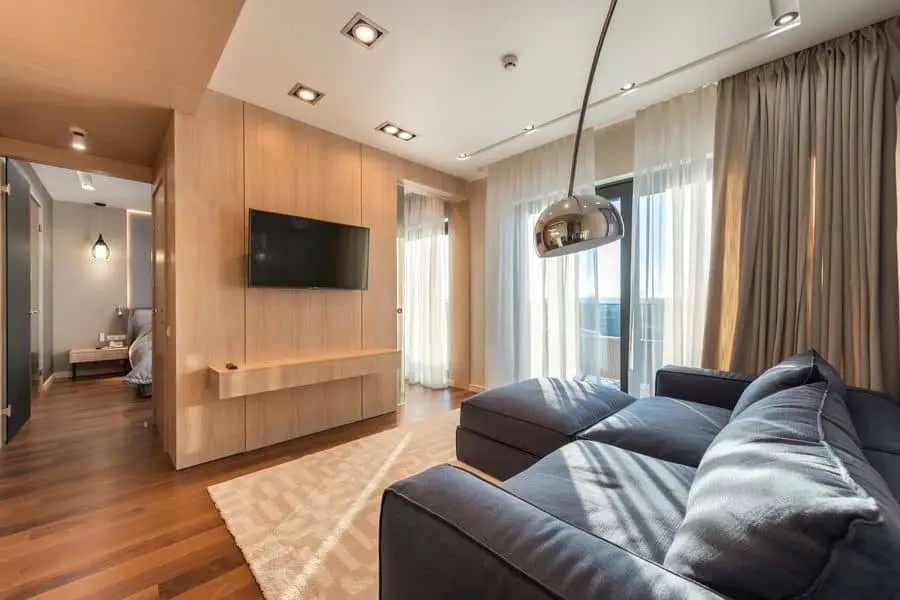 You must also consider how wide is the window and the size of the room space; whether elements of the space are visible from other rooms, also if you have cats in the house, it is best to purchase curtains that best suit your needs. If the space is small, and you can see the living room's window from the bedroom, it only makes sense to match the curtain rods in your bedroom and living room.
How to Choose the Right Curtain Hardware Finish
There are two things you must consider when choosing curtain hardware:
#1 Style of the Room
The room's design dictates which curtain rod options are suitable. Getting brass or wooden hardware in white is the right choice in a country-style bedroom. Wrought iron and dark wood rods work best if your home has ranch-style décor.
Acrylic and chrome finishes work best in homes with minimalistic or modern interiors. You will need to mind the drapes you use as well. There are a variety of curtains available, and so many styles to match with your curtain rods of choice. Satin drapes work best with wood and wrought iron curtains, whereas rough linen curtains suit wood and bamboo rods better than nickel and chrome ones.
#2 Other Finishes in the Room
You will already have wooden and metallic items in the room. If you have wooden furnishings or your furniture has wooden legs, you could install wooden curtain rods to complement the décor.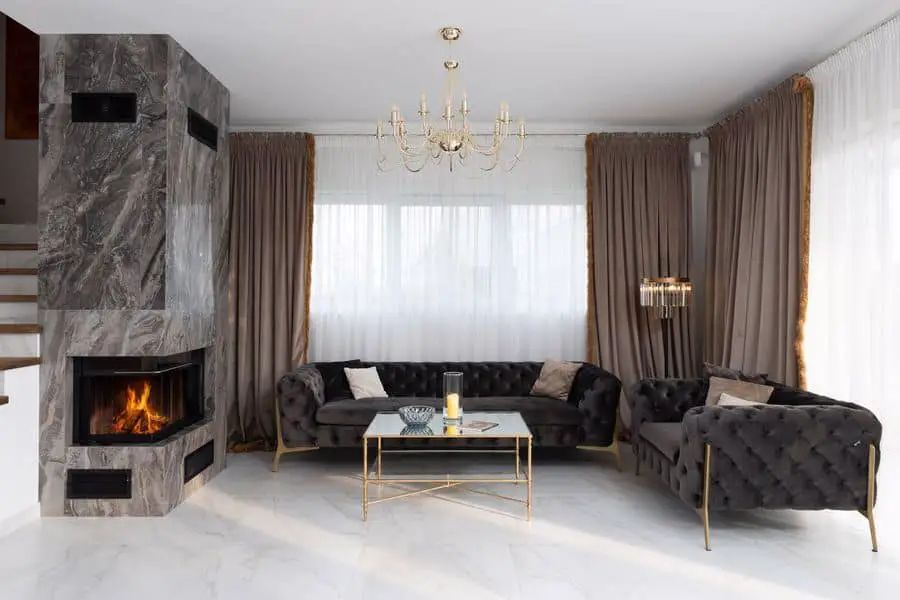 If you have prominent lighting fixtures in the room, installing a curtain rod with a similar finish is the right way to go. This is one of the best ways to ensure that the curtain hardware doesn't look out of place. You may opt to pair your fixtures with fancy looking French curtain rods for an added touch of style to your home.
Which Curtain Rods to Install When There Are Multiple Finishes in a Room?
It's common for people to have combinations of finishes in the room. Keeping it simple and creating a cohesive look is the way to go. Here is a list of curtain rod styles and details of where they look best:
Metallic finishes: These look best with bohemian or eclectic interiors and give an elegant touch to informal interiors.
Painted wood: Matching your curtains with your wall color can also create a stylish combination. Curtain rods with painted wood finish are best for rooms with country interiors and also work great in kids' rooms and rooms with monochromatic interiors.
Wrought iron: Wrought iron curtain rods are a classic choice and look best with a traditional interior. They also look great in ranch- and industrial-style homes.
Chrome, nickel, and silver: These rod finishes look sophisticated in modern homes.
Acrylic: These curtain rods are modern and transitional, making them a daring interior choice for modern homes.
Conclusion
If you have prominent light fixtures that mark the room's theme, it's best to match curtain rods with the fixtures. However, you can also match the fixtures with other interior elements such as furnishings and accents. If you're a minimalist, perhaps flat curtain rods is your best choice.