As an Amazon Associate we earn from qualifying purchases.
Dirty and stained walls make a home seem less welcoming than it is. But cleaning walls is no easy task, even with the best wall cleaners.
Many wonder, "can I wash walls with Lysol?" The answer is complicated.
Can I Wash Walls with Lysol?
You can wash your walls with a mixture of warm water and Lysol or any other non-abrasive all-purpose cleaner. Use a soft sponge, begin at the bottom of the wall, scrub in circular motions, and wipe off the excess water dripping down the wall as you go. Do not let the solution dry on the wall since it will ruin the finish.
Washing painted walls with the wall cleaners like Lysol may bleach the color of the walls. However, the solution works great on textured walls, enabling you to work out all of the grime. It's important to use little moisture and dry the wall off as you go. You must also ventilate the room after cleaning the walls since the smell of Lysol can be nauseating to some.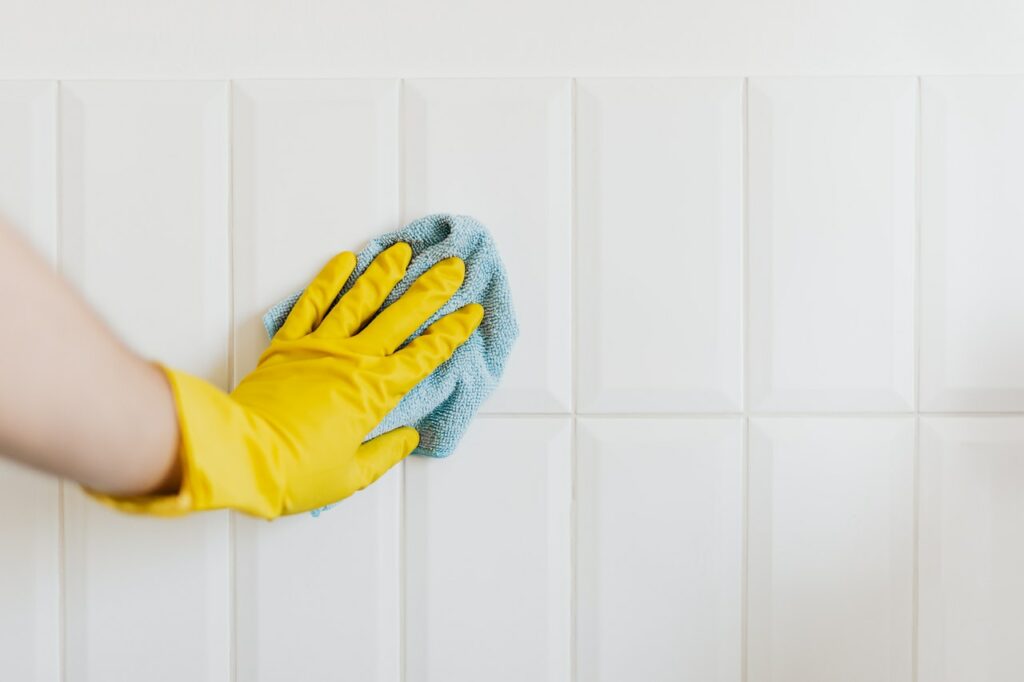 How to Clean Walls with Flat Paint?
Flat paints wear away easily, and therefore, using harsh chemicals or degreasers to clean walls with these paints is out of the question. It's also important not to scrub the walls too hard when washing with a sponge. The sponge must be wrung out almost completely before it's used to clean any walls.
How to Clean Walls with Glossy or Semigloss Paint
These paints are known for their durability, which is why many prefer using them on kitchen and bathroom walls. While you can use mild degreasers on walls with glossy or semigloss paints, you will need to clean gently with a sponge since these paints scratch easily.
How to Clean Walls with Latex Paint?
Latex paint is also known to be durable. Washing walls the way the professionals do it is quite easy.
To clean walls with this kind of paint, mix warm water and a non-abrasive all-purpose cleaner. Dip a sponge in this mixture, wring it, and rub the wall gently. Make sure you rinse the wall with another sponge using clean water.
Pay special attention when cleaning walls around high-traffic spots such as light switches. If there are stubborn smudges, like tape marks and scuffs on the wall, make a paste of baking soda and water and rub it into the marks with a non-abrasive pad.
Walls with oil-based paint can be cleaned in the same manner as latex walls.
Conclusion
Using Lysol is a good way to clean walls with all kinds of paints. However, you cannot leave the solution on the walls for too long since it will damage the finish and may also leave stains. If the paint is excessively dirty around spots such as outlets and switches, it's best to turn off the electricity at the circuit breaker before cleaning.