As an Amazon Associate we earn from qualifying purchases.
While installing PEX manifolds is a relatively new water distribution method in residential spaces, the industry has to come to accept using quality PEX manifolds as the best practice.
But do PEX manifolds help water pressure? These systems are more nuanced than you'd think.
Do PEX Manifolds Help Water Pressure?
PEX manifolds can help improve water pressure if it's been determined that re-piping is required to correct low water pressure problems. PEX tubing is flexible and synthetic, making it possible to make wide and narrow turns without elbow joints. But there is nothing special about PEX manifolds that makes them functionally different from other kinds of tubing.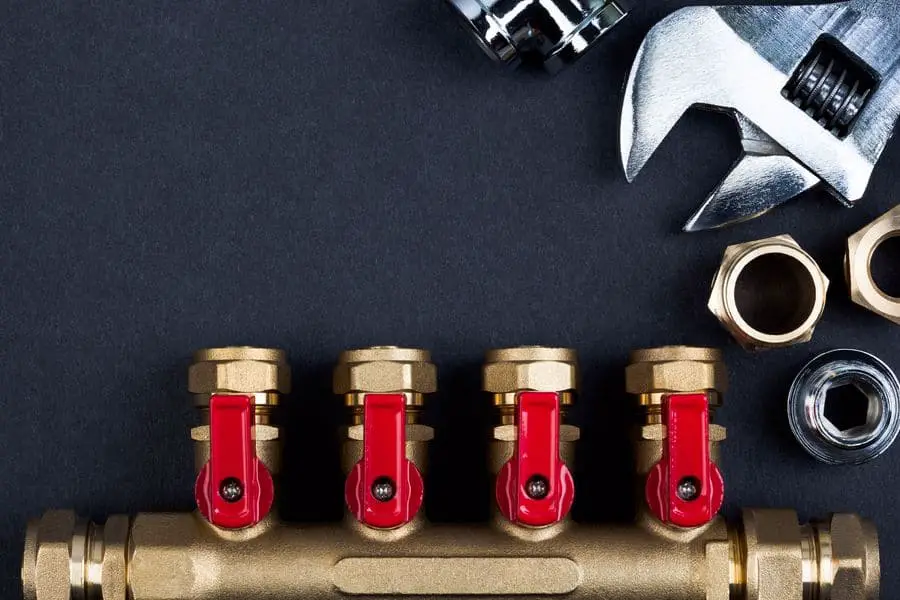 Besides establishing itself as an easier-to-handle tubing, PEX is also cheap, costing about a quarter of the price of copper pipes. The material does not rust, can be used for both hot and cold water, and is built to last around 50 years. The material offers better water pressure to showers and faucets, like your Schluter Shower System in your home.
Pros and Cons of PEX Manifolds
It's best to understand PEX manifolds fully before installing one in your home:
Pros
PEX tubing is resilient and can withstand changing temperatures. Furthermore, the tubing can expand by 15% without bursting, ensuring that your pipes are safe if the water freezes in the winter.
PEX manifolds allow you to turn off the water supply from a central location.
PEX manifolds are scalable – more fixtures can be added without much hassle.
PEX manifolds work with various ball valve styles and all standard supply line sizes.
PEX tubing provides better insulation than other kinds of piping.
PEX manifold systems are not susceptible to corrosion, scaling, and micro-biological buildups.
PEX offers all customers a limited 25-year warranty on pipes and fittings, while manifold systems and accessories have a ten-year warranty.
PEX manifolds have an expected lifetime of between 25 and 50 years, depending on how they're installed.
PEX plumbing costs a quarter of what other rigid systems cost in today's market.
The piping is available in three colors to enable you to identify the temperature of the water at the source.
Installation is easier than copper pipes, and most communities across the US allow the installation of PEX plumbing products.
PEX manifolds have a smaller installation profile.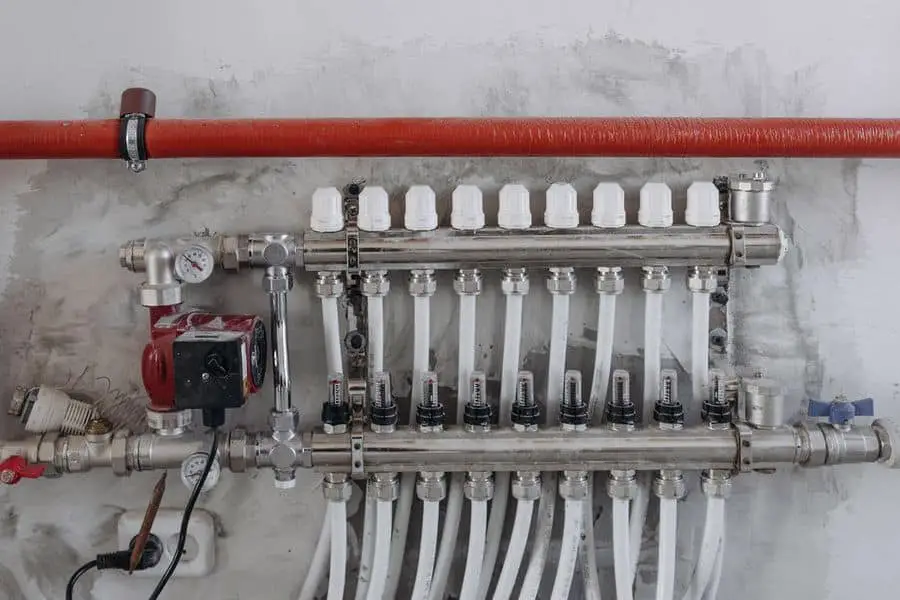 Cons
PEX plumbing and manifolds are made from plastic and are susceptible to damage by rats and mice. Poisoning the plumbing causes the pests to get thirsty, encouraging them to further eat through pipes they hear water coming down from.
Pesticides and benzene can leach through the piping and into the building's water supply. Chemicals from plastic can also leach into the water.
PEX systems are designed for use without direct exposure to sunlight since sunlight degrades PEX piping quickly. For this reason, California requires all installed PEX systems to have a 30-day UV protective coating.
Installing PEX manifolds and plumbing is not permitted in some parts.
Conclusion
While PEX manifolds don't boast any special features that can improve water pressure, if your home has water pressure issues and your plumber determines it's time to replace the piping, installing PEX plumbing can help.