As an Amazon Associate we earn from qualifying purchases.
Prospera Home has been in the business for over 25 years. They use high-quality materials to ensure style, comfort, and durability. In this article, we'll look at how good their furniture products are and whether we can recommend them to you.
Prospera Home Furniture Review
Prospera Home boasts a team of talented designers that keeps up with furniture design trends and technology. They also have quality tests to ensure the products last long and feel comfortable.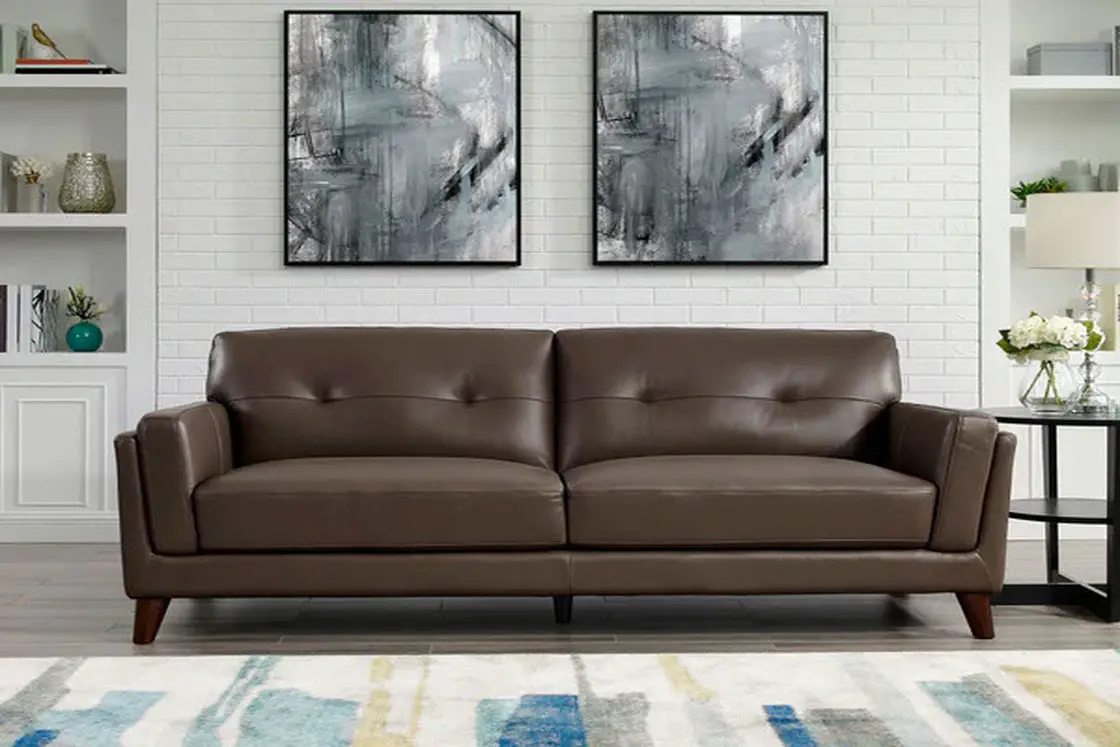 This brand prides itself on making its products with quality leather, frame, spring, and seat cushion. The products use top-grain leather, kiln-dried hardwood frames with glued corner blocks, pocketed coils, no-sag springs, and high-density foam.
Pros and Cons
Pros
Wide variety of designs to choose from to fit a wide selection of designs
Prospero Home chairs sit very deep and wide
Prospero Home furniture feels roomy and comfortable
The leather is of excellent quality, soft, and easy to maintain
Customer service is excellent and responsive to your queries
Durable furniture that can last for years
Cons
Leather can fade pretty quickly if not well maintained
Not many reviews to go around with for proper feedback
Can be firm at first and needs some time to soften up
Prospera Home Furniture Features
Prospera Home has a wide array of features, and its collections are unique in their own way. Some of their popular collections include Stationary, Motion, and Zero Gravity. Each has its unique style and features.
Let's look at their general features and how good they are.
Cozy Seating
Regarding comfort, the company uses down feathers and a 2.25-pound density foam core in its Stationary collections. It is double-wrapped with hollow fill fiber, making it more comfortable.
Motion collections use high-density memory foam. It's great for comfort and adjusts to your body shape. It also lessens the sagging effect and keeps the cushioning firm and durable.
The Zero Gravity collection gives the best comfortable seating thanks to their zero gravity recliner technology. It gives you a weightless sensation by suspending the body in a neutral position.
Built-in Power Functions
Some of their furniture have inbuilt power functions that provide different types of perks for varying products. Some power functions provide a reclining feature to keep your body comfortable and well-adjusted.
Some power buttons even help you tilt the head area so your head can rest properly and comfortably. Other functions include lay-flat power recline, power tilting headrest, and power lumbar support.
You also get USB charging ports for each recliner control panel to charge your phone near while relaxing.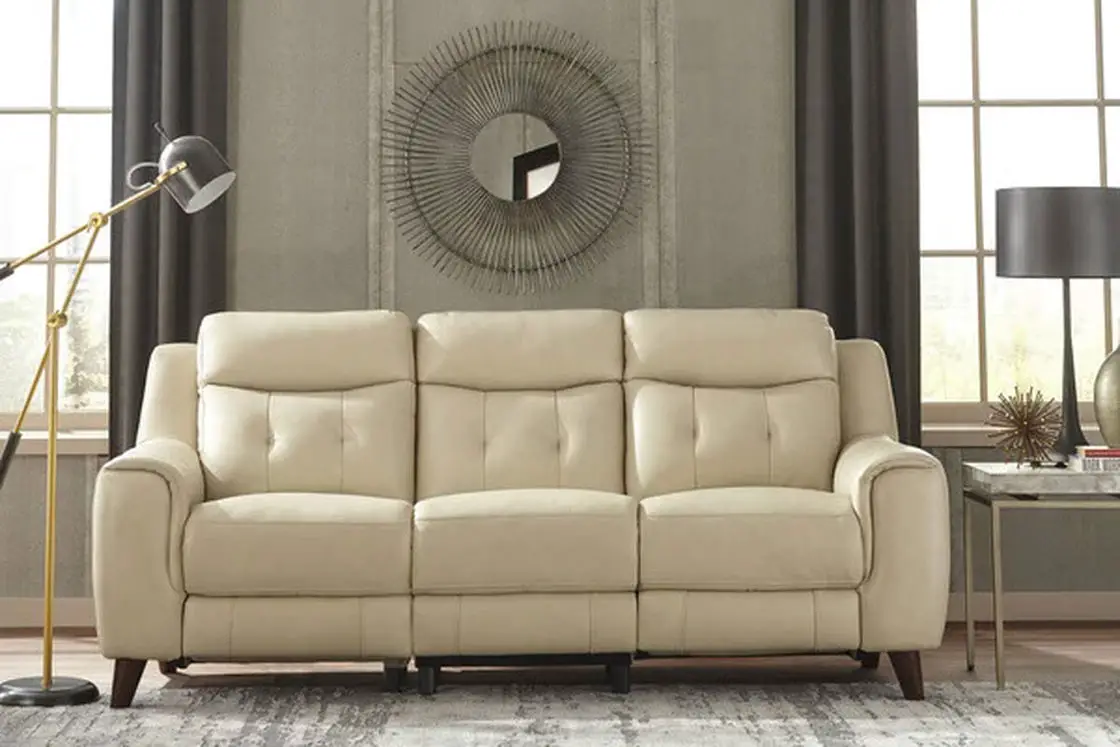 Flexible Use for Cushions and Seats
The cushions and seats are interchangeable, allowing you more freedom to adjust the seating to your desired comfort. This also means you can remove or replace cushions and seats whenever you want to.
If you feel too soft, you can replace the cushions with more firmness. This makes the furniture more versatile when it comes to providing comfort.
Sturdy and Long-Lasting Products
The company uses dyed through top grain leather to keep their products durable. You also get options for the finish, including antique hand-rubbed, distressed, semi-aniline, pull-up, and corrected.
However, the leather isn't highly durable and can wear out when you stain it or don't maintain it. Expect it to last for years with proper care and maintenance.
Assorted Collection
As mentioned before, their collections include Stationary, Motion, and Zero Gravity. Each collection also contains a variety of different designs. They can differ in color, leather quality, finish, and furniture.
Thus, you can have more options that match the theme you are trying to design in your house.
Excellent Return/Replacement Policy
You can easily ask for a replacement if you find your product defective. They are responsive when it comes to warranties and replacements. You can even request a return if you don't like the product's design quality.
However, read their return and warranty policy to ensure you can return or replace your purchased product.
How to Make Prospera Home Furniture Durable
There are plenty of ways to make premium furniture durable. Depending on what items are available at your house, you can use one of these methods to make your furniture durable.
Don't Expose to Direct Sunlight
Don't place your furniture in direct sunlight; it will damage the fabric and leather. This will create cracks that affect the durability of your furniture. Keep your furniture at a balanced temperature so it won't get damaged by extreme heat or cold.
Use Recommended Leather Conditioner
Their premium leather sofa furniture set comes with a leather conditioner. For other types of furniture, use a recommended leather conditioner to maintain the quality of your furniture.
If you don't know how to apply it, just apply it on the leather and wipe it with a clean cloth. Make sure to check for application instructions before doing our recommended method.
Constant Maintenance
Clean your furniture regularly using a brush with soft bristles. Use a wet cloth or duster to wash off the dirt. Don't use cleaning products that have chemicals that can damage leather. It's also better to ask the seller or the company about the best way to clean your furniture.
Appropriate Handling
Handle your furniture with care so that you won't compromise its durability. Make sure to do regular maintenance. If you plan to move it, don't drag it and lift it instead.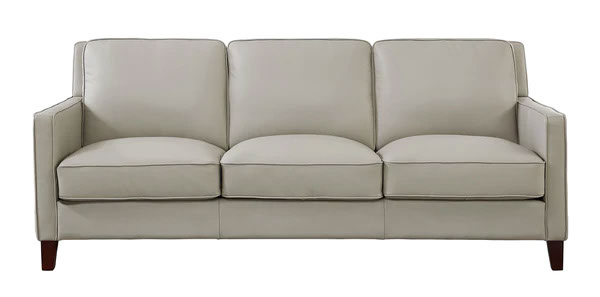 Related Questions
Can I Return Prospera Furniture After a Month?
Yes, you can return Prospera furniture after a month. The company offers a 30-day warranty. They will inspect the product first before you get refunded. Once you're over the 30-day warranty, you can't ask for a return or replacement any more.
Where Can You Buy Prospera Home Furniture?
Most people buy the brand furniture at Costco. You can also buy from their official website and even Costco. Costco also covers a return/replacement process should you decide to return it.
Is Prospera Home Furniture Good Quality?
Prospera Home is of good quality just like Cellini Furniture since they use quality materials, especially leather. They also have an excellent warranty if their quality is inconsistent.
Conclusion
Prospera Home is an excellent brand for furniture. They have good quality products that combine comfort and durability. They are marketed as luxury furniture yet available for the typical household.