As an Amazon Associate we earn from qualifying purchases.
Whether you are furnishing your home from scratch or looking to add furniture to your living space, finding the perfect furniture can make a difference. However, this process is easier said than done as there are several factors to consider, from product quality to design, comfort, customization, and the overall value for money.
Since various furniture manufacturers and vendors offer these elements at different levels, purchasing your furniture at a reputable store with an incredible cocktail of the aforementioned elements is advisable.
We understand furniture choices depend highly on personal preference, so we aim to provide unbiased and informative insights in this Decor-Rest furniture review.
Decor-Rest Furniture Review
Established in 1972 in Toronto, Ontario, Decor-Rest is a reputable Canadian furniture brand that manufactures high-quality upholstery leather and fabric furniture that caters to various personalities and styles. With over 300 skilled craftsmen and dedicated administrators, the brand continues to adjust to the ever-changing demands of the furniture retail market.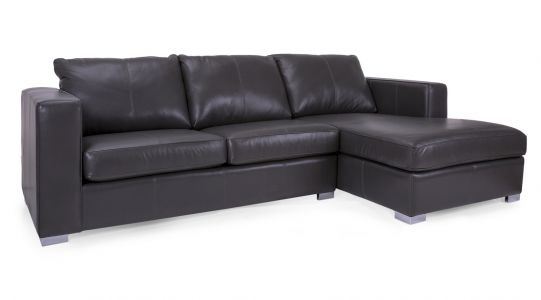 Types of Decor-Rest Furniture
Remember that furniture should not only be an item for aesthetics. It should also serve a purpose. The brand, therefore, boasts an extensive catalog of various furniture types, styles, and designs to suit its customers' sense of beauty and functional needs.
Therefore, no matter what interests you, you can be assured that this furniture brand will have something that suits your personality and needs. Here are some common types of furniture that this brand carries:
Chairs
Decor-Rest chairs are known for their stylish designs, durability, and comfortable seating. When purchasing chairs, you can choose between fabric and leather upholstery materials. These chairs also come in various styles ranging from traditional to modern and contemporary designs that can be used for lounging or as accent pieces.
Headboards
This brand manufactures a variety of high-quality headboard designs, styles, and finishes that support your bed and protect your wall from abrasion. Aside from functionality, Decor-Rest headboards give a personal touch and visual appeal. These headboards are commonly crafted using quality materials such as wood, metal, and upholstery.
Sofas
The brand offers various sofa styles and designs, just like Cellini Furniture, from traditional to modern and contemporary, to suit various tastes and preferences. These designs feature sleek and plush upholstery made from quality fabrics and leather. Apart from their aesthetic appeal, these pieces of furniture provide comfort and durability and are functional for lounging. Decor-Rest sofas include sectionals, loveseats, and sofa bed sleepers.
Sectionals
Sectionals are a common choice in their furniture inventory. This furniture features multiple sections that can be arranged differently to fit the layout room and accommodate many people. Decor-Rest sectionals come in various elegant designs (traditional, modern, and contemporary), upholstery options, and configurations.
Sofa Bed Sleepers
Decor-Rest sofa bed sleepers are convertible sofas that can be transformed into beds if necessary. These sofas combine functionality with visual appeal and style as they come in sleek and elegant designs while providing comfortable sleeping surfaces.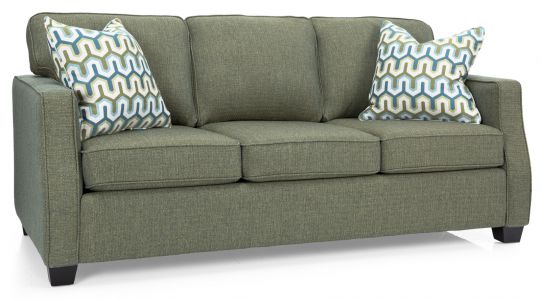 Features of Decor-Rest Furniture
There are several features that the brand prides itself on incorporating into its products which make them stand out in the marketplace. These include their top craftsmanship, comfort, support, durability and longevity, as well as design, style, and customization options.
Quality Craftsmanship
The brand takes pride in its commitment to impeccable craftsmanship and attention to detail. Each piece of furniture is meticulously constructed by skilled artisans who combine traditional techniques with modern technologies. The brand uses high-quality materials from start to finish to ensure that the furniture they produce is top-notch.
It is no surprise that many of its customers commend the craftsmanship and quality of the furniture brand.
Design, Style, and Customization
This brand boasts a diverse range of designs and styles that cater to numerous personal styles. Therefore, you will likely discover furniture that complements your desired interior aesthetic.
In addition to its luxury leather and stain-resistant textiles upholstery materials, the brand offers some furniture customization to meet its customers' aesthetic and functional needs.
Comfort and Support
The brand understands that comfort is an extremely important feature of furniture. Therefore, they focus on providing remarkable comfort by implementing elements that guarantee comfort and support in their furniture.
Durability and Longevity
Since purchasing furniture is considered a long-term investment, it is important to opt for pieces that will serve its purpose for a reasonable period. The brand takes this seriously, as they ensure that all the construction materials and techniques they use contribute to the durability and longevity of their products.
Pros and Cons
If you're considering getting some Decor-rest furniture, then knowing the upsides and downsides of this brand's products and services is crucial.
Pros
Access to quality craftsmanship ensures that products are long-lasting
Wide variety of furniture styles and designs to choose from, allowing you to explore
Availability of customization options for customers giving you the option of uniqueness
Outstanding comfort and support guaranteeing satisfaction
Satisfactory and reputable customer service promptly attending to your needs
Eco-friendly and sustainable manufacturing practices that help the environment
Cons
Production and delivery of customized furniture can take longer than already made furniture implying a longer wait time
Furniture is available in limited regions so that access can be restricted
Products are within the mid to high price range. Therefore, they may not be affordable for buyers on a budget
Products have limited warranty coverage which implies you may have to pay out of pocket on some occasions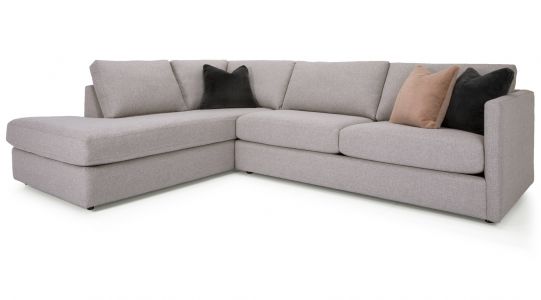 Related Questions
Where Are Decor-Rest Products Made?
The brand's products are proudly manufactured in Canada. The company operates its main manufacturing facility in Woodbridge, Ontario. With a strong commitment to quality craftsmanship, the brand assembles its furniture locally, ensuring close attention to detail and maintaining high standards throughout manufacturing.
However, the materials used in manufacturing their products are imported from overseas.
Does Decor-Rest Manufacture Reclining Furniture?
Although the brand focuses on stationary furniture, the brand also has a limited reclining furniture collection. Their reclining furniture is designed with comfort and functionality in mind, featuring high-quality mechanisms and durable construction. Like its other furniture, the brand offers a collection that enhances your relaxation and seating experience.
What Are the Decor-Rest Warranty Plans?
Warranty plans depend on the component of the furniture that requires repair. Here are the various plans and what they cover:
1-year warranty: Electronics inside power products and upholstery fabrics
2-year warranty: Upholstery leather
3-year warranty: Reclining mechanisms
5-year warranty: Cushions and lux foam cushions
Lifetime warranty: Frames and springs
Conclusion
In conclusion, the brand is reputable and offers several benefits to you as a buyer. Although there are a few cons regarding their services, it is clear that the benefits of doing business can be tremendous.
Therefore, if you're searching for well-crafted furniture that adds style and purpose to your living space, this is a brand you should consider.