As an Amazon Associate we earn from qualifying purchases.
Deciding what furniture to get can be a very difficult decision. This is especially true if you want unique furniture to match your preference. In this article, we'll review one of the uncommon furniture brands and its quality.
Sanyang Furniture Review
If you live in the Philippines or stay there for a long time, you might find it challenging to look for furniture that you're familiar with. Fortunately, we've cut some slack for you and looked for famous furniture brands around the Philippines.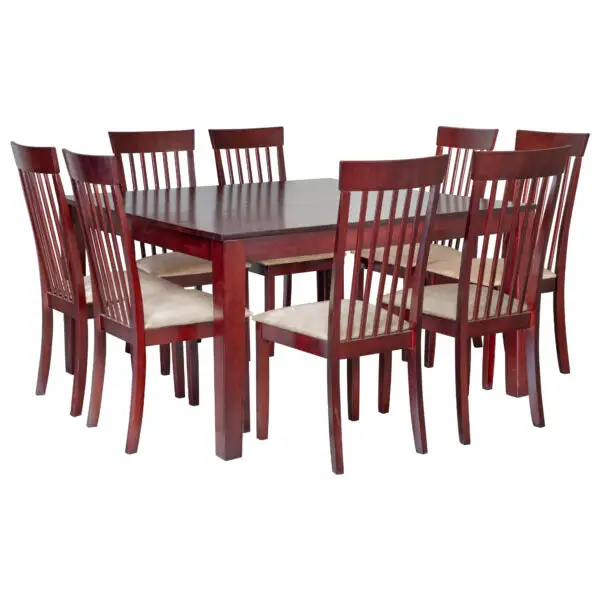 Sanyang Furniture is a long-time furniture company in the Philippines. It has various shops throughout the Philippines, so it may be available where you live despite the country having many islands.
Let's check out what they offer, what other people think about the brand, and whether we can recommend them to you.
What Is a Sanyang Furniture?
San-Yang Intertrade Corporation, or Sanyang Furniture, is the principal importer and distributor of laminate furniture in the Philippines. Its head office is located in Quezon, Metro Manila. They also have nationwide showrooms and stores and a website showing the company's products.
This furniture manufacturing company started out as an AAA commercial in 1996, selling mini closets and small plastic drawers. They soon grew as plastic boomed in the 90s. This made furniture more accessible since some are made of plastic.
Sanyang has risen to the top and is one of the leading brands in furniture in the Philippines. It expanded its products to Malaysia and Shanghai and continues to grow. The company's main selling point is its affordable products yet innovative design.
Features of a Sanyang Furniture
What makes Sanyang excellent and popular? Here are some features that explain its growing popularity and why they continue leading the Philippines industry.
Wide Array of Products
Sanyang offers a wide variety of products that includes:
Dining furniture
Office furniture
Kids furniture
Bedroom furniture
Kitchen furniture
Outdoor furniture
Sanyang makes tables, chairs, sofas, shelves, cabinets, and a lot of general furniture in a house. The vast collection of products provides you with more options and a bigger pool to choose from.
What's also great about the products is that they can be very different from each other and don't follow a single, common theme. Hence, you can have more room to decide on what theme a specific part of your house could follow.
Affordable and Accessible Products
Surprisingly, Sanyang offers affordable products just like Red Apple Furniture and Fimous Garden Furniture. If you compare it to the pricing in the United States, there's a huge difference. If you're planning to retire somewhere in Southeast Asia, you might want to consider affordable furniture options, and this brand is one of them.
Quality Materials
We won't say that the materials used in their products are of high quality. However, we are pretty impressed with the quality despite its affordability. The appearance makes it look premium despite using laminated materials and not premium materials.
It's not as great if you compare it to premium furniture. It won't also be as durable. However, if you store and maintain it properly, it can last for longer than you expect.
Return and Refund Policy
Warranty is technically not a feature, and we just added it here since warranty may be a cause of concern for products outside the United States. There is no warranty on the products based on the manufacturer's website.
Instead, there's a return and refund policy of within 7 days. Some products even only have 2 days of return after receiving the product. This can be a huge red flag for most people. However, physical stores may have a warranty on the products.
Refunds are processed for up to 60 days, which is too long for a refund. Here's a list of acceptable refund/return reasons:
Damaged item
Received the wrong item
Missing accessories/parts
Incomplete/missing item
Pros
Affordable, so great for ex-pats or vacationers looking to save while living in Southeast Asia
Many options to choose from, with varying designs and quality
Can last for a long time with proper maintenance and storage despite using passable quality materials
The design looks excellent despite the brand not being marketed as premium
Cons
No 1-year warranty, at least. There's nothing stated in the online shop. So if you find yourself with defects after months, you can't apply warranty
Only has a 2 to 7-day refund/return policy. Return policies usually last for 30 days, so this might be off-putting for some consumers
How to Properly Handle Sanyang Furniture
Here are some tips for using and caring for Sanyang products should you decide to get one
Use tablecloths, runners, and table pads on your dining table if you use them heavily or regularly.
Always use hot pads, like a tabletop, when placing very hot items on furniture.
Use placemats and coasters to protect the finish of the furniture and protect it from moisture.
Don't expose your furniture to direct UV light; its finish might fade fast.
Avoid sliding items on the furniture to prevent any scratches or abrasions on the finish.
Avoid using solvent-based products near unprotected finished surfaces, or else the products might cause damage.
Related Questions
Does Sanyang Furniture Ship to America?
Currently, Sanyang does not ship to America. It only ships to several Asian countries. There might be some retailers that sell them. However, it might be hard to find and cost you more than intended.
What's the Best Way to Assemble Sanyang Furniture?
You can ask the staff to assemble it for you before delivery. Still, most Sanyang products are easily assembled, and you can follow the instructions in the manual included in your purchase.
Does Sanyang Furniture Deliver From Any Store?
Yes, Sanyang delivers from any store. All stores in Sanyang have their own delivery team. If you're staying in the Philippines, some locations might not be accessible for delivery, so check with customer service first.
Conclusion
Sanyang is a good option only if you are looking for something affordable. It's only available in the Philippines and some parts of Southeast Asia, so it's only viable if you want to stay in some parts of the islands for a while. Aside from the short refund time and no warranty, this can be your value option if you want to save.