As an Amazon Associate we earn from qualifying purchases.
Stressless has been making furniture for more than 50 years already. It features Nordic designs and continues to craft furniture with modern twists. In this article, I'll review Stressless chair recliners and how good they are.
Stressless Furniture Review
Stressless Furniture offers various products, including recliners, sofas, dining, and home office. It was founded by Jens Ekornes in 1934 and has continued making furniture to this day, adapting to new trends and technology while staying true to its Nordic roots.
What Is a Stressless Chair?
When I talk about Stressless chairs, I refer to their recliner chairs. A recliner is a chair, commonly an armchair or sofa, that reclines when you lower the chair's back and raise the front. It allows your back to lay in an inclined relaxed position for sleeping or relaxation.
Depending on your preference, you can choose to use a manual or a motorized recliner. Stressless recliners also use Norwegian design in terms of functionality and material quality.
Features a Stressless Recliner Offers
Stressless recliners offer a lot of features. They even have a lot of patented features depending on the product. I'll explore them and review how good these patented features are.
Ergonomic Support
Stressless recliners allow you to manually adjust the recline or use a motorized recliner to make it easier to adjust. You have the freedom to adjust the chair however you want without having to exert much effort.
The design of the Stressless recliners also conforms to your body weight and movement, allowing for seamless ergonomic support. Shifting or moving your weight in them seems effortless and comfortable.
The recliners have light pressure under the armrest. A bit of power will adjust the footrest and the back angle. This enhances the support and comfort of the recliners. The BalanceAdapt feature keeps the recliner balance as you rock the recliner.
Comfort
Stressless recliners use a Plus system which gives the recliner better comfort and support for your head and lumbar region. It also has a sleep function that can be controlled with just a simple hand movement.
You also get a feature called Comfort Zones. These are perforated, thick foam cushions that are designed to make your legs and butt comfortable in any position.
Quality Materials
Stressless recliners use quality materials such as top-grain leather, solid beech plywood, and single steel rod frames, which are common choices for durability. Although they use quality materials, some customers report that the materials wear out fast.
This may be due to usage and maintenance since some reviews also state their durability and comfort. It's probably all about compatibility and preference. Use and maintain furniture properly if you don't want them worn out fast.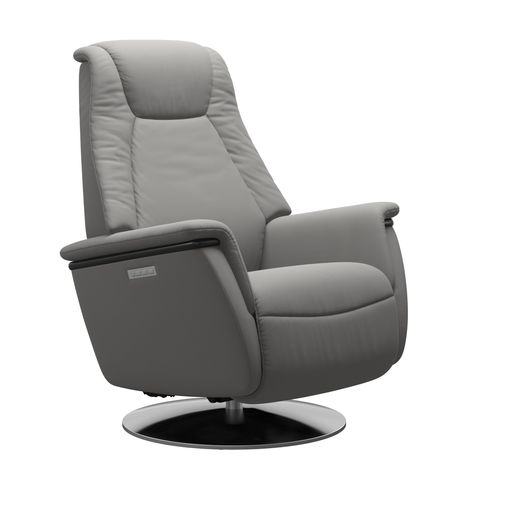 Custom Options
Stressless offers a wide variety of customizations and is not exclusive to recliners. You can choose the type of leather and color to match the theme of your living room. However, you cannot fully customize it; it will only be limited to available products.
The wide variety of recliner options might be enough for you. There's no personalized customization available yet for Stressless, so the customization is limited.
Service
When it comes to service, there is room for improvement. Stressless generally reply late, and some consumers need more satisfactory responses. The service is a hit or miss, depending on where you bought your Stressless recliner.
If you want a good response, I suggest contacting them through reviews and their social media platform to get fast and good feedback.
Delivery
Delivery usually gets done within 10 working days, depending on your location. Depending on the website you bought from, it may take more days. There is only a little negative feedback about timely delivery from Stressless.
You can even change the delivery date and time to fit your schedule. It's a very convenient service for you. Do note that you must change it 1 day before the prior last delivery date mentioned.
Pros
Excellent comfort thanks to its patented features like Plus-system and Comfort Zone
Quality leather and easy to clean
Comes with a wide range of designs and colors with customizable options for you to choose from
Size options for different body types; small, medium, and large
Comes with a swivel base and adjustable headrests that common recliners usually have for better mobility
Endorsed by the American Chiropractic Association guarantees safe and reliable body support
Unique Nordic design if you like European designs for your house
Cons
Some products may not be available in your area and their products aren't available on their website. Instead, you have to look for retailer websites
Design is one-dimensional and only focuses on Nordic design, so the brand may not be for you if you want different themes
After-sales care may be late in communicating with you or provide unsatisfactory solutions delaying your replacement if needed.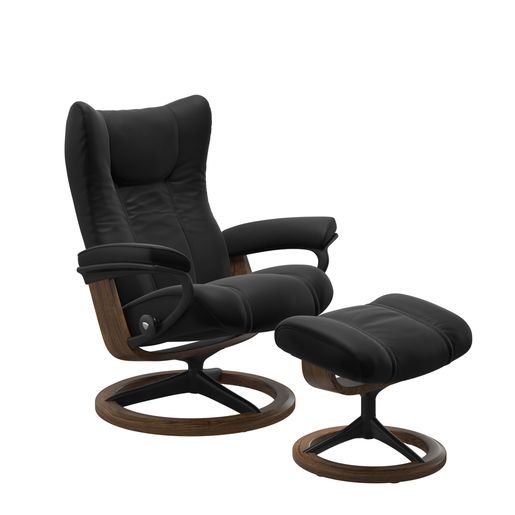 Related Questions
Which Stressless Chair Is Most Comfortable?
If I'm talking about the most comfortable Stressless chair, then the Stressless Mayfair is the top choice. It uses state-of-the-art comfort technology while staying true to its Nordic design. It's a combination of modern and traditional craftsmanship.
It has patented features for maximizing comfort while maintaining excellent ergonomics and handling. The cushioning is also designed for maximized comfort.
Which Is Better: A Stressless vs Lazy Boy?
The Lazy Boy recliner is the better option if you want a traditional or contemporary look. Stressless recliners have a modern look in them with a tone of Nordic design. Both have reclining options. However, the Lazy Boy has a rocking mechanism while the Stressless does not.
Both can swivel 360 degrees however, the Lazy Boy also has a glider and wall-away manual mechanisms. Some people also rate the Stressless as more comfortable. In the end, it's up to your needs and preference.
Why Are Stressless Chairs So Expensive?
Stressless chairs are so expensive because they use quality materials. These materials make the chairs sturdy and long-lasting with some available customizations. Despite its sturdy build, it still maintains a level of comfort for the user.
Conclusion
Stressless furniture has some upsides and downsides. Make sure to weigh in on the pros and cons before deciding to get one. The features will also help you decide which ones are more important. 
All in all, Stressless Furniture is marketed as a premium product meant to last for a long time which uses modern technology while also staying true to Nordic design.