As an Amazon Associate we earn from qualifying purchases.
La-Z-Boy is one of the renowned brands in the furniture field, most notably for their recliners that the company is named after. However, the style and quality of La-Z-Boy are not just restricted to their recliners.
The company has lots of great furniture pieces such as scent chairs, ottoman, loveseats, sofas, and many more. One of the notable furniture pieces is the La-Z-Boy sectionals that provide comfortable and stylish furniture that will last a lifetime.
How Much Do Lazy Boy Sectionals Cost?
On average, the cost of La-Z-Boy Sectionals can range from $3,000 to $10,000. The price will vary depending on the quality and size of the model you choose. Usually, if a sectional has more pieces, the costlier it will be.
Smaller sectional models usually cost from $3,000 to $4,000. Medium sized models will average at about $5,000 to $7,000. The largest and high-end sectionals usually range between $8,000 and $10,000.
Factors That Affect the Cost of Lazy Boy Sectionals
There are several factors that can affect the cost of your Lazy Boy sectionals. Lazy Boy Sectionals are available in more than 900 leathers and fabrics.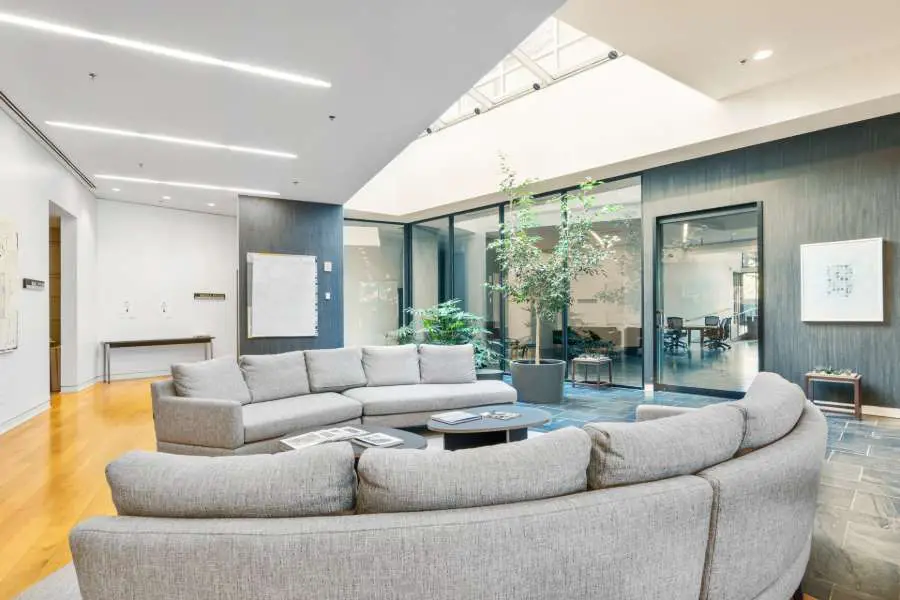 Furthermore, their sectionals can be configured to perfectly fit any room shape and size. Here are general guidelines that may affect the pricing of Lazy Boy sectionals:
Types of Fabrics Used
Lazy Boy sectionals come in over 900 types of fabrics and leather. The type of fabric that you choose will have a direct effect on the price.
Leather sectionals are more expensive when compared to those made of fabric. Therefore, be sure to choose Lazy Boy sectionals that are made from fabrics within your budget.
Upgrades
Lazy Boy offers sectional sofas that come with a variety of upgrades that consumers can incorporate to their orders. The ultimate price will change depending on the sectional upgrades you choose.
For example, featherlite pillows, wood finishing options, ComfortCore GEL seat cushions, leg style, and many more. Consumers should choose upgrades that are within their stipulated budget.
Additional Warranty
Buying the perfect Lazyboy sectional is a major investment for your home. This is why you should protect your purchase by ensuring that your sectional has a warranty plan.
La-Z-Boy furniture pieces come with the manufacturer's warranty, which covers 1 to 3 years of damage caused by workmanship or manufacturer error.
You can opt to buy La-Z-Boy's additional comprehensive protection plan, which covers up to 5 years of damage. This additional protection plan will increase the costs of your Lazy Boy sectional.
Financing
Even if you want to acquire a new sectional from Lazy Boy, you should consider your pockets first. Most customers opt to finance their purchase and pay it for several months or years for them to afford buying Lazy Boy sectionals.
However, based on the financing option you choose and the repayment period, this option may result in additional charges that will increase the overall cost of your Lazy Boy sectional.
Delivery Costs
Most large sectionals will need delivery services. Therefore, this means that you should expect an extra charge for the delivery of your Lazy Boy sectional. Lazy Boy offers a customary white glove deliver service at a flat fee of $99.
This service comprises of delivery, furniture set-up, and removal of waste. If you choose their delivery service, you be sure that it will increase the costs of the sectionals you buy.
Commonly Asked Questions
Are the Lazy Boy Sectionals Good Quality Furniture?
La-Z-boy is a popular brand that delivers great furniture. The company has different furniture pieces of unparalleled quality, especially sofas, chairs, loveseats, recliners, and sectionals.
They also have great colors and you can customize the fabrics from a large selection. If you opt for customized fabric, you will have to wait for your new seats for 6 to 8 weeks.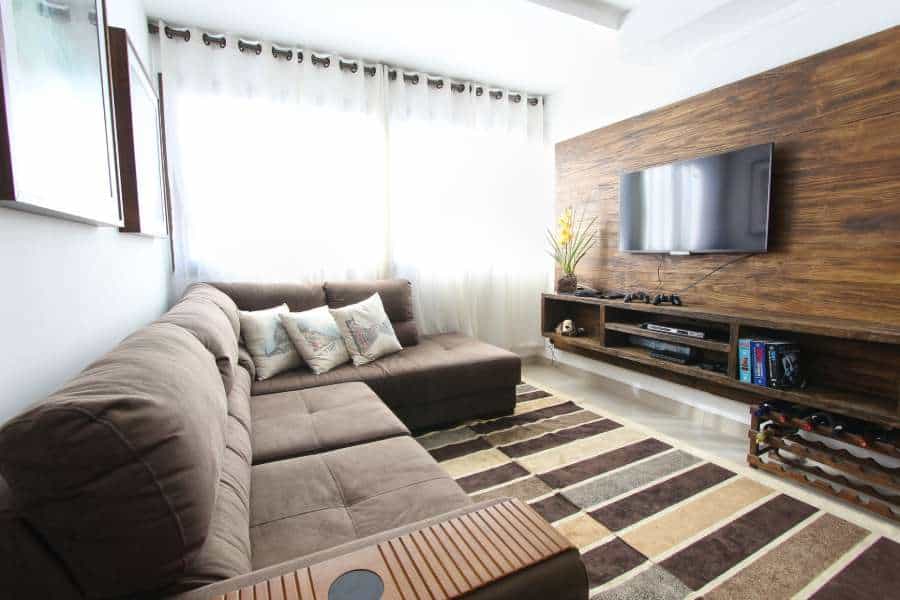 How Can I Get My Lazy Boy Sectional Sofa to Stay Together?
There are plastic cable ties for holding sectional sofa that you buy from hardware and home improvement stores. These plastic cable ties are attached to the front and back feet of your sofa to keep prevent your section sofas from separating.
If your furniture legs are dark wood, you should opt for black cable ties so that they are not visible.
When Is the Best Month to Purchase Furniture?
Generally, most furniture retail stores usually get new furniture in stock during the spring and fall months. Therefore, the best time for shopping for furniture pieces is just before the new stock arises since the prices will be reduced to clear space for the new furniture.
You should try shopping for furniture towards the end of summer or winter, January and February, or August and September. Also, try remembering how often Lazy Boy offers their furniture sales.
Conclusion
If you are looking for a great sectional for your home or business, you should opt for Lazy Boy Sectionals. They have quality furniture pieces that will transform the look and feel of your space. You can create great interior shots just by adding a Lazy Boy sectional in your room. Take your own photos with a camera used by professional photographers and you're good to go.
Furthermore, their sectionals come at great prices. When buying Lazy Boys Sectionals, always remember that the ultimate price you pay will depend on the fabric you choose, the configuration, and the upgrades or options you choose. If you already have a Lazy Boy sectional, you may also consider reupholstering it.