As an Amazon Associate we earn from qualifying purchases.
No one likes dealing with their coffee machine breaking down – especially in the morning. Luckily, fixing the "Oops Error" prompt and preventing it from popping up is as simple as keeping the laser lens clean. In this post, I've outlined how to clean Keurig laser lens for your convenience.
How to Clean Keurig Laser Lens
One of the most common issues with a Keurig coffee maker, especially in the latest models, is the 'Oops' prompt. Here's how you fix it:
Step #1: Understand How the Keurig Works
When you want to learn about cleaning your Keurig coffee machine, you must learn about its working. A detailed impression of its working can help you understand why you need to learn how to clean Keurig laser lens.
Let's take a look at the components in Keurig coffee machine to find out the importance of cleaning the laser lens.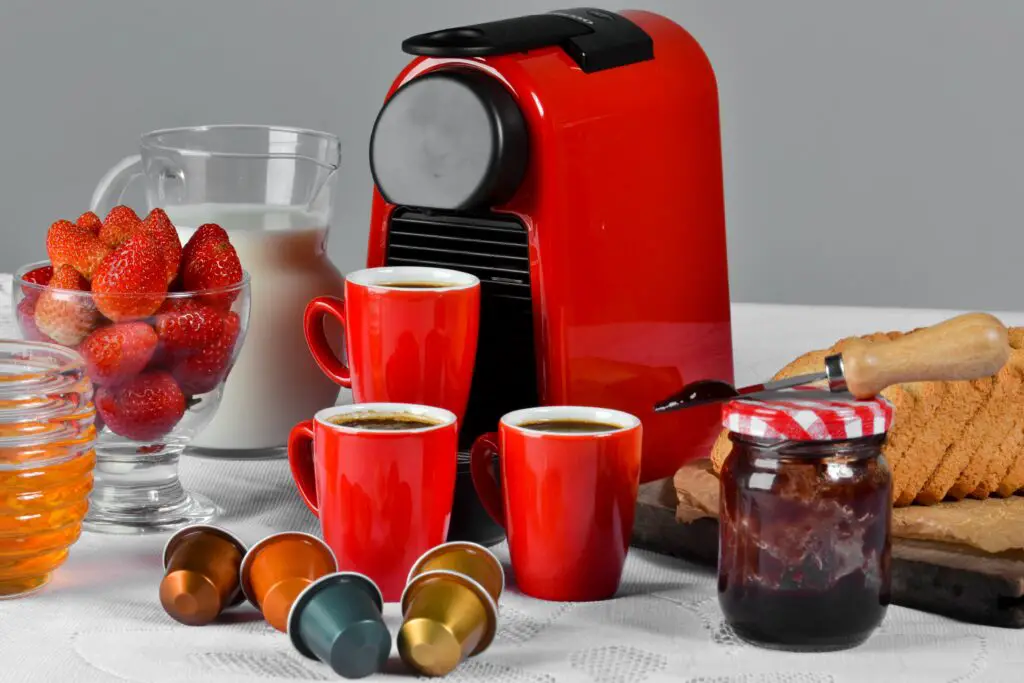 Keurig K-Cups
The most interesting detail in the Keurig coffee maker is the use of K-cups. The K-cups are the pods, which contain freshly grounded coffee, assuring the best experience of coffee.
You can find different types of blends, roasts, and flavors of coffee with K-cups, which make your coffee refreshingly delicious.
The coffee remains fresh with the foil layer in K-cups safeguarding it against moisture. Just put the K-cup in your Keurig coffee machine and get hot, fresh coffee to drink.
Water Reservoir
The water reservoir is also undoubtedly one of the notable components of a Keurig coffee machine. It stores large quantities of water, and you don't have to fill up water every time you needed coffee.
The coffee maker pumps water to heating chambers through pressurized hoses for optimal heating upon pressing the button.
How They Work Together
The heated water passes into a hose situated at the top of the brewer. Here, you can find an opening piece for inserting the K-cups. After placing the K-cup, you have to press and shut the opening piece.
Small pins would then pierce the K-cup and pour the hot water into the K-cup. Another puncture in the bottom plastic layer of the K-cup brings coffee to you.
This is how Keurig works, and the maintenance of each component is necessary for the machine's proper functioning. Now, you might be wondering about the way you can solve the 'Oops' problem in your machine with this information.
Step #2: Take a Good Look At It
Many people forget to check the laser lens and end up ordering new K-cups. So, you need to take a close look at the laser lens in your coffee machine. Check whether it's clean and use a light to find tiny debris or oil deposits on the lens.
You are likely to check your machine's laser lens only when you come across a problem, which is not good. It is advisable to set a fixed schedule for inspecting and cleaning the optical laser lens.
For example, you can check the laser lens of your Keurig coffee machine every two days for any contamination.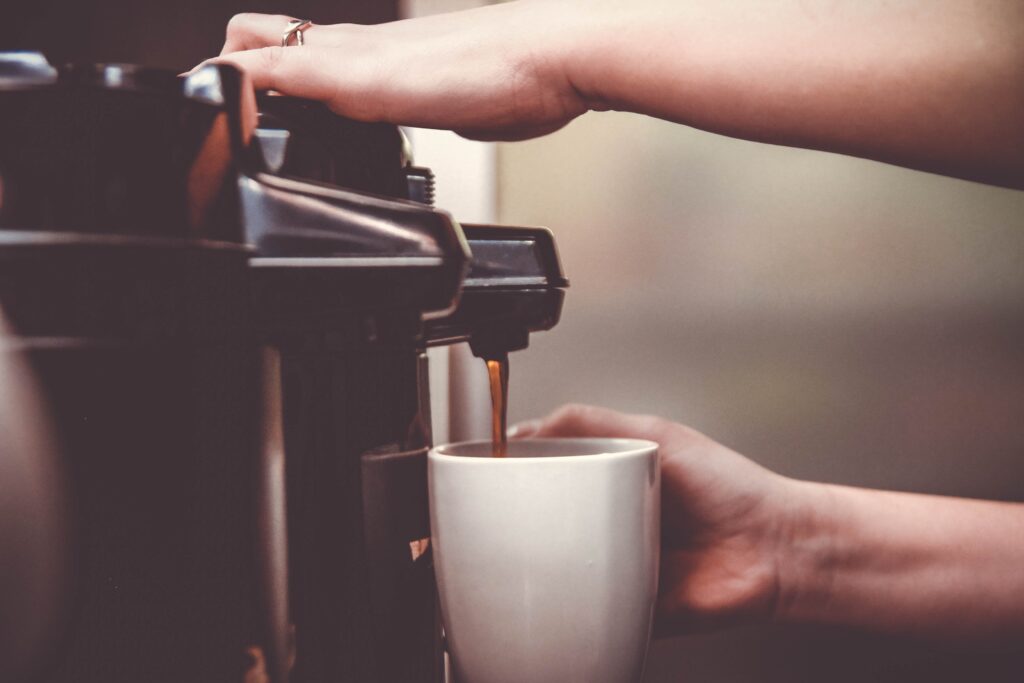 Step #3: Prepare Lens for Cleaning
The next step involves preparing the lens for cleaning. The tiny dirt particles and coffee ground could be challenging to remove and damage the lens during cleaning.
So, you need to use a blower to remove the debris; even compressed air can also be helpful. A smoother surface always ensures that your Keurig laser lens is well prepared for cleaning. You could do this near a sink with a running faucet or somewhere you can clearly see the debris.
Step #4: Gather Supplies
When you are getting ready to clean up the laser lens in your Keurig coffee machine, you must have everything needed for the same. Try to have some detergent and wipes at hand.
Alcohol is a must, and you should also make sure that you are wearing gloves. It is also important to keep the lens upward before you start cleaning so that it doesn't fall or break.
Step #5: Clean It Up
Dip a cotton swab in the cleaning fluid of your choice. As mentioned already, alcohol is a recommended cleaning fluid that is readily available and rightly suited for cleaning optics.
You have to place a drop of alcohol on the lens with the cotton swab and let it rest. After almost one minute, you can wipe off the lens with the swab. Finally, you can just use a moist cleaning cloth and wipe off the lens to complete the cleaning procedure.
Frequently Asked Questions
Is Vinegar Safe for Cleaning My Keurig Laser Lens?
Yes, vinegar is also a great option for cleaning up the Keurig laser lens. However, alcohol offers better cleaning, and the smell fades off quickly, while vinegar might leave a slightly acidic smell.
Can I Get the 'Oops' Message for Any Other Reason?
If you are not using an authorized K-cup or a 'Freedom Clip' with your coffee pod, you will get the 'Oops' prompt message.
How Often Should I Clean the Keurig Laser Lens?
Well, there is no specific benchmark for routines in the maintenance of Keurig coffee machines. Regular cleaning and maintenance of all machine components, such as the laser lens, could help it function better. Remember that it is best to clean them near a sink with a running faucet or somewhere you could easily monitor it.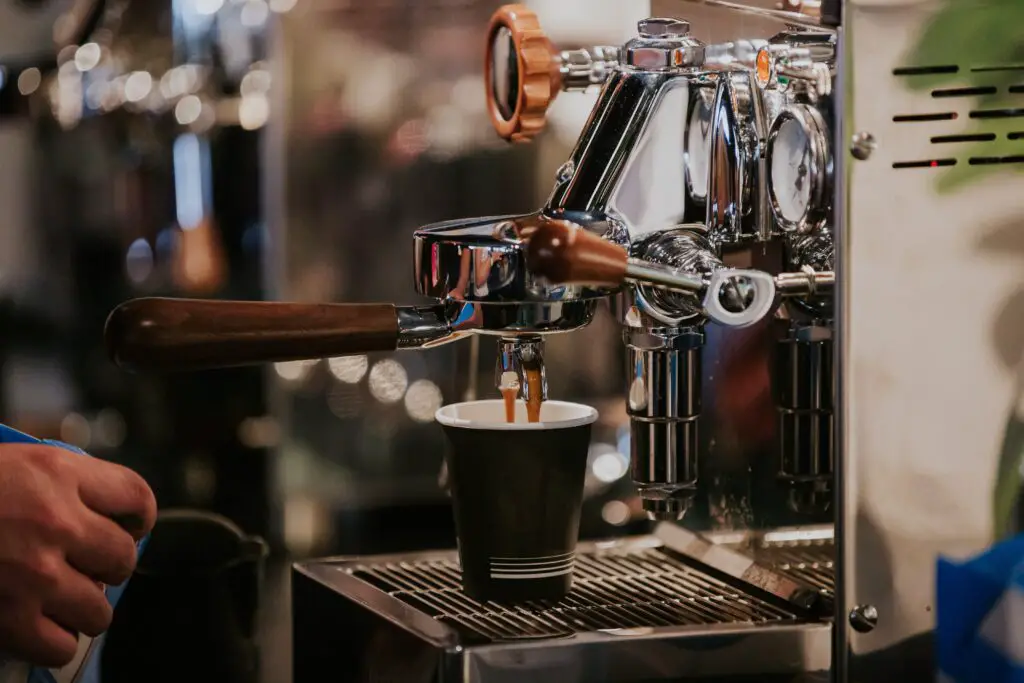 What if I Still Get the 'Oops' Error After Cleaning the Laser Lens?
The best-recommended solution, in this case, would be to contact the customer support team of Keurig and request assistance. Sometimes, the professionals are the best alternatives for a specific job, and this might be one of such scenarios.
Conclusion
There's nothing better than a hot cup of coffee to refresh up your morning in your coffee table with a Keurig coffee machine. However, you have to know how to clean the Keurig laser lens to prevent unwanted issues in its functioning.          
All the information highlighted in this discussion will help you resolve issues with your laser lens, and you can have good coffee!