As an Amazon Associate we earn from qualifying purchases.
JELD-WEN have been operating under the name since 1960. The company began in Oregon with just 15 workers, passionate about their craft. They've grown fast and now have operations in 22 countries and employ 20,000 people.  
In this Jeld Wen Windows Reviews guide I will be talking about the history of Jeld Wen, the types of windows they produce, the quality of these windows, and their windows warranty information.
About Jeld Wen Windows
JELD-WEN can trace their roots back to long before 1960, stemming from a family owned business in Germany. As they've grown they've kept the hard working family attitude to manufacturing and ensured their standards remain as high as possible.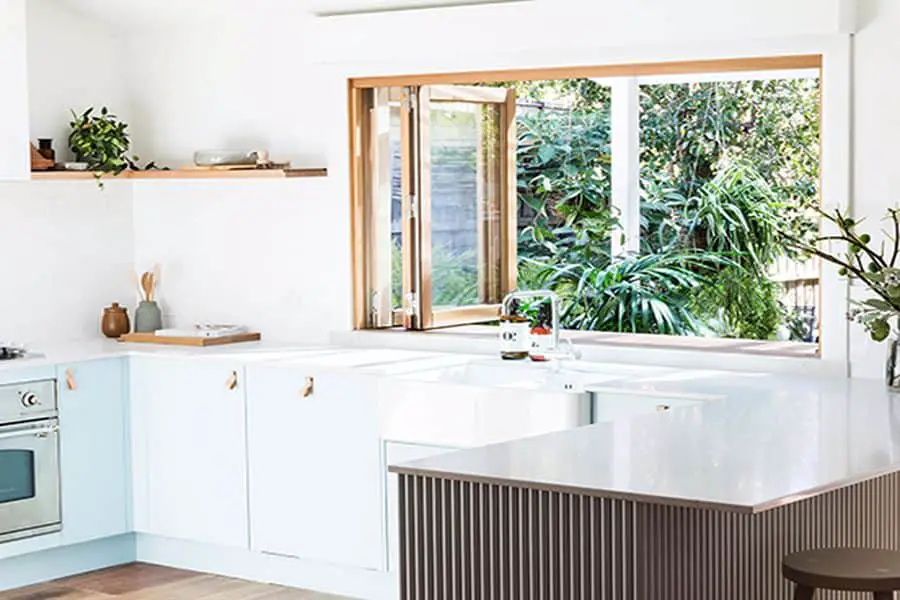 JELD-WEN is built on the principles of quality, durability and style. Their factories are set up to give a consistent reliable quality and they've built up a healthy trust with their customers. Their designers get inspiration from around the world for their new product lines, creating unique styles for the customer.
Through their expansion they've acquired companies throughout the world, notably Denmark and Europe, and have used their expertise to diversify their product range. Now JELD-WEN have a wide range of products which are helping people improve their homes.
Selecting the Right Windows
Choosing the right windows for your home is absolutely crucial. With the wrong type there can be issues and it can ruin the look of a room. When browsing you need to keep in mind which materials to use (wood being common but others are available) and the coloring.
The style needs to fit any existing décor and the feel of your home. It needs to have sufficient protection against the weather that you will face personally. Plus you need a design that looks stylish and fits your personality.  
Along with this, depending on which direction your home is facing, you might need a different UV window. There's a lot to look for in windows and it's worth taking your time to find the right ones. Let's see what JELD-WEN have on offer.
JELD-WEN Windows
JELD-WEN make furniture and home improvements for the whole home but are well known for their windows. They have a reasonably extensive range to let you explore the different options and find the best fit for your home. They offer several different types of window, these include:
Flush Casement
High Performance Casement
Oak Casement
Standard Casement
Regency Casement
Sliding Sash
Bays
Each of these are built differently to fit in different spaces. They have a mixture of traditional and modern feels but your best bet is to visit your local supplier and see the choices for yourself if you aren't sure.
Once you've settled on your window type you can have a look at the other options available. The main choices will be materials used. Common choices include timber/wood, aluminium and vinyl.
Each gives a different look and feel and your choice will be determined by your personal preference and your existing home style. Timber gives a great look and if it fits with your home it's worth checking out the options available.
There are a number of other options available to personalize your windows. Color of the frame is important and type of glass. Other features include custom made windows (to fit irregular spaces) and a glazing bar design. Again for all of the options it's worth checking out their website or asking your local dealer.
Finally you can see the energy rating for your windows. A great way to limit your costs long term is to invest in some reliable windows that will keep the heat in. JELD-WEN only deal in windows rated B, A, or A plus so they've all pretty decent. It's often worth paying a little extra for the A plus rated windows because they'll save you money in the long run.
Almost all of the JELD-WEN windows are double or triple glazed, giving you added security and environmental protection. JELD-WEN are producing some pretty well made and varied windows which are suitable for most homes. The collection is large so make sure to get a good idea of what you're after before checking them all out.
JELD-WEN Window Quality
JELD-WEN keep their standards pretty high and ensure consistency in their products through rigorous testing. The testing includes: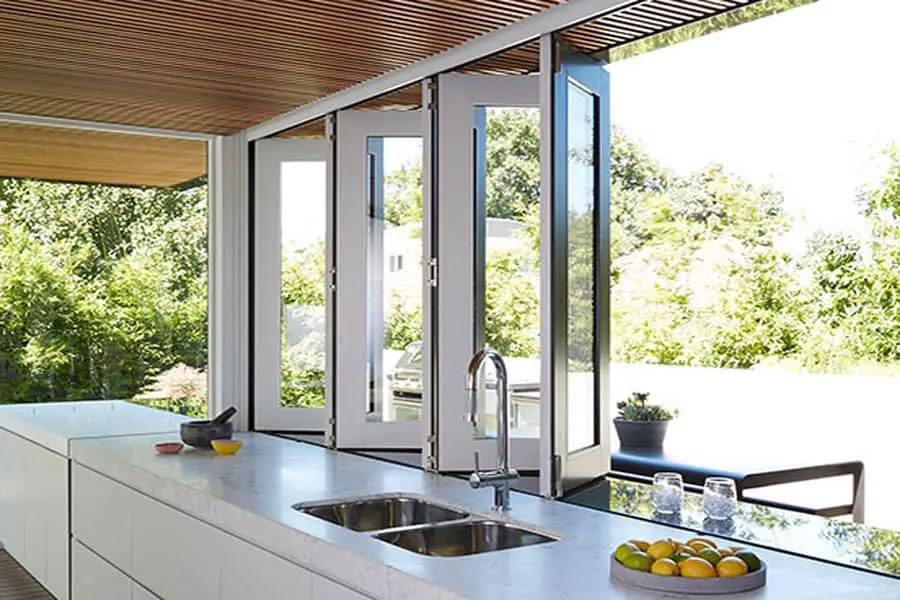 Security
Burglars are given the chance to break into doors or through windows to make sure they are safe enough to put in your home. The windows are also tested against impact and observed how they react under heavy loads.
Environmental
It's extremely important to gauge how windows will hold up under the elements. They are tested against wind and water to make sure they can stand up to the conditions.
This testing ensures that the products are up to scratch and that they are appropriate for your home. JELD-WEN are always looking to improve their products and are using their innovative ideas to create new solutions to problems facing the public.
JELD-WEN carefully select their materials from sustainable sources so that there is high quality in every piece they manufacture, from start to finish. All of this results in a reliable, durable and useful product range that will benefit the customer.
Jeld Wen Window Sizes
If you are looking for windows or a set of windows for your home, you definitely will have to consider what sized window you will need for you home.  For some companies this can be a nerve wracking experience hoping that they'll have the right sized window for your needs.  That being said, you don't have to worry about that with Jeld Wen!
This company has hundreds of different sizes available in their windows, and really makes it extremely easy to find the correct piece.
Because Jeld Wen offers so many different sizes available, I will list their huge range of sizes available below:
17 Inches Wide by 22 Inches High is the smallest size available.
27 Inches Wide by 50 Inches High is considered a medium size.
38 Inches Wide by 78 Inches High is the largest size available.
Jeld Wen has window sizes within every two inches between 17 inches wide by 22 inches high and 38 inches wide by 78 inches high.  Overall Jeld Wen does a great job of really making sure that they have window sizes available for anyone and everyone.  That being said, if you are looking for something pretty specific size wise, you'll be in good hands.  
Jeld Wen 2500 Series Windows
One of the most popular series of windows by Jeld Wen is definitely the 2500 series of windows. These wood framed windows are extremely popular because of their beautiful style and extremely durable design. These pine wood windows are some that you have probably seen in some of your friends house, because they really open up a world of possibilities for your home.  
These windows are similar to Eze Breeze windows, which are also of great quality.
The overall quality of the 2500 series is extremely high, and these windows will last you for years to come.  These windows come in 4 different styles; awning, casement, double-hung, and fixed. With these 4 different styles available it helps you find something that matches your needs for your home.  
I personally have always used the double-hung design because I like the traditional window look, but for every house there might be different needs and preferences!
Once you select the style, you can then go on to select the models; Standard Interior, Traditional Exterior, and Traditional Interior.  From there you can select between the 4 different grille designs; Top Down Grille, No Grille,  Colonial Grille, or the Prairie Grille.  After that you get to select your color, with exterior windows having more and more colors available.
JELD-WEN Windows Reviews
There are some mixed reviews about JELD-WEN windows out there, but a lot of people appreciate the construction quality of the units:
"Jeld-Wen Premium Vinyl windows are very solid product. The sliding windows have the best rolling system on the market and the only aluminum track that I know of."

– Ashley P.
Others seem more sceptical and believe that for the price you can do better:
"Find another window company, Jeldwen is a poor quality window in any series"

– Darnell O.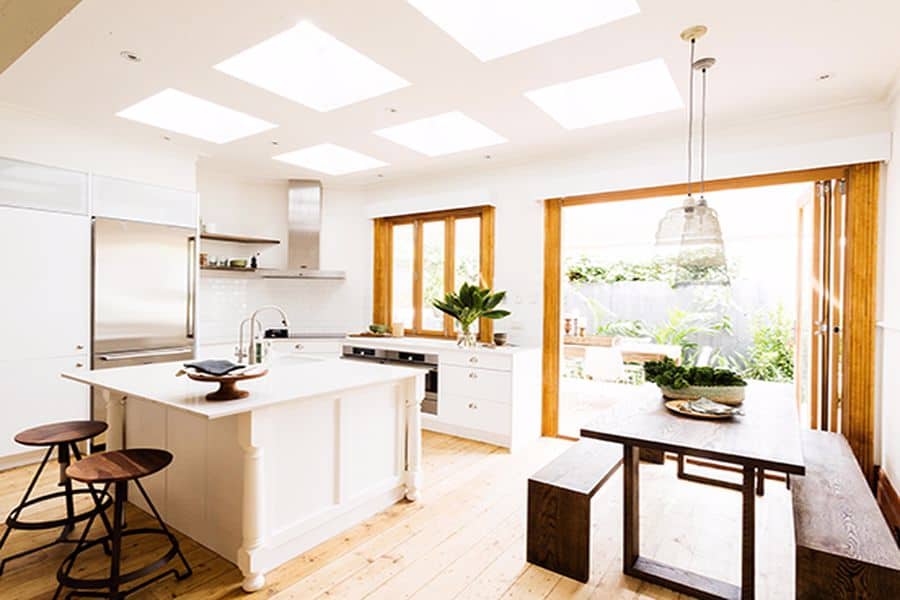 With the contrasting views it can be difficult to decide which way to go with JELD-WEN windows. The main thing to remember with all home improvements is that you do get what you pay for to a certain extent. JELD-WEN probably can't compete with a lot of the high end window suppliers but they are also significantly cheaper.
It's also worth bearing in mind that JELD-WEN normally deal with contractors and not homeowners. That means they have to keep their products fairly simple and affordable for big projects.  Overall as for installation, their process was extremely easy.  
And I've been able to add both grommet curtain rods and blackout curtain rods to these windows with no issues at all.
All in all JELD-WEN are getting a lot of decent feedback but perhaps be a little wary of using their cheapest products.
JELD-WEN Window Warranty
JELD-WEN back up their product with a warranty that is fairly extensive. All windows are covered for up to 20 years, except vinyl windows which have a lifetime guarantee. The glass is also covered up to 20 years. This is a basic warranty that covers any material defects. Labor is covered for up to 2 years from purchase.
Warranties can vary between specific products so be sure to get all the details from your supplier. It's always best to know where you stand if something does go wrong.
Jeld Wen Replacement Windows
Whether you're looking for replacements for old windows to revamp your home, or you had an unfortunate accident, replacing your homes windows can not only increase value, but also increase energy efficiency.   According to Energy Star, upgrading your windows to Energy Star qualified windows you can save anywhere between 7 percent and 15 percent on your energy bill every year!  Check to see how much you could save if your house was facing the optimal orientation!
That being said, if you are looking to replace your broken Jeld Wen windows you are in luck!  Because Jeld Wen has an extremely generous warranty policy, you are covered for 20 years for your windows!  That being said, if you have a Jeld Wen window break or crack then you can easily get it replaced!
Jeld Wen Window Parts and Replacement Parts
Similar to replacing an entire window, Jeld Wen has done an incredible job of making it extremely easy to find replacement parts for your windows.  After owning an window for a number of years, it's only certain that a small piece might break or something will stop working.  But, instead of replacing the entire window, you can actually just find a replacement part for the window, and install it yourself!
When you are looking for replacement parts, navigate your way to the Jeld Wen website and navigate to their Find Window Parts section.  From there all you have to do is select that you're looking for window parts, then select the style of window you are looking for,  then select the orientation of the window, then select the material the window is made out of, and finally select the replacement piece you need on the graphic of the window.
JELD-WEN Windows Reviews and Final Thoughts
JELD-WEN are primarily a new construction company. This means that they're used to selling directly to contractors and in bulk. That makes them less suitable if you're trying to remodel your home. It also means that individual orders are very small to them and you might experience some less than amazing customer service.
On the other hand their windows are well made, with some great features and their prices seem competitive. They're certainly showing they know their way around windows and understand what the customer wants and needs. Along with this, if you are worried about window fans, then take a look at Bionaire window fans!
For the price point their windows are pretty good value and if you're putting them in a new build then they're a great choice. If you are remodeling then make sure to talk through any concerns with your dealer.
Overall JELD-WEN windows seem solid and reliable with some great options to choose from they're definitely worth considering in your home.