As an Amazon Associate we earn from qualifying purchases.
Kitchen sinks are of many different types, each serving a unique purpose. Dual mount and undermount sinks are two of the more popular sink types.
So, what is the difference between a dual mount and undermount sink? I catch you up in the paragraphs below.
What Is the Difference Between a Dual Mount and Undermount Sink?
A dual mount sink is a sink with a flat, sleek edge that is level with the countertop when installed as a drop-in. However, the flat edge of a dual mount sink can also be attached to the underside of the countertop (undermount installation). On the other hand, undermount sinks can only be mounted under the countertop.
The sleek and modern design of undermount sinks facilitates easier cleaning since there is no edge obstructing wiping into the sink. This makes them some of the most popular sinks. Undermount sinks work best with granite and quartz countertops since those don't get damaged from water.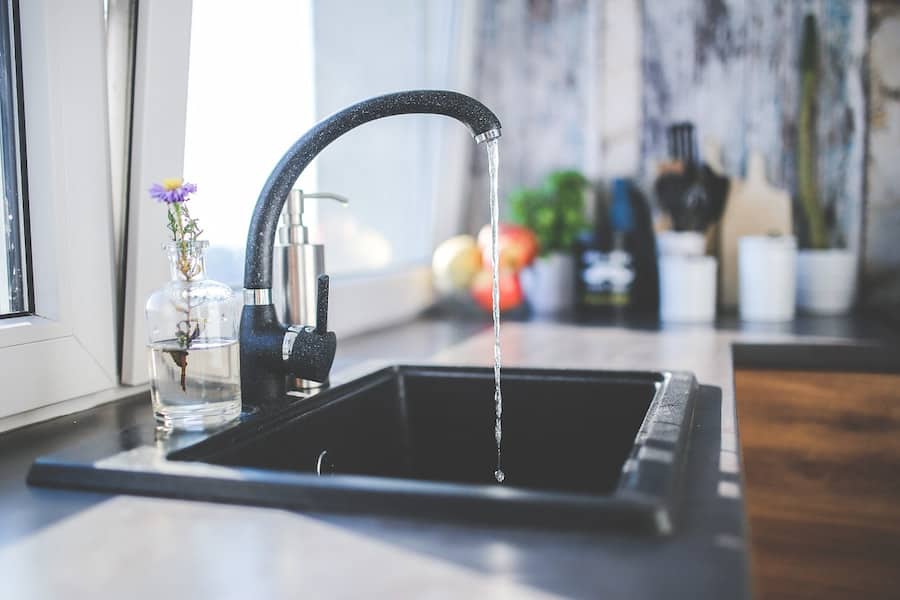 When Is Installing a Dual Mount Sink the Best Option?
There are a few situations where installing a dual mount sink is the best option:
If you're planning a kitchen remodel with the goal of expanding it in the near future, it's best to install an expensive dual mount sink sooner rather than later since those sinks are built to last, so you can match it with your 20-year-old dishwasher.
If you haven't decided which countertop you're going to install in the kitchen, get a dual mount sink since it's versatile.
If you prefer having a drop-in style sink but want a more flush rim. Most dual mount kitchen sinks, such as quartz sinks have this type of rim.
If you prefer the look of dual mount sinks better than other sink types.
Styles of Dual Mount Sinks: 
Dual mount sinks come in a few different styles:
The first and most conventional is the traditional sink style, with the sink located in the center of a cabinet surrounded by the countertop.
Getting a dual mount bar and prep sink is the right way to go if you want the flexibility of using the sink for a wet bar or as a pantry prep sink.
If you want to make a bold statement with your sink, getting an apron front or farmhouse-style dual mount sink is great, you can browse through popular Kohler sink models to find this exact style. It's important to note that some apron dual mount sinks don't feature the same rim as traditional sinks. They are typically installed flush with the countertop with silicone to seal the edge. If you have an Acrylic kitchen sink, make sure that the sink is made from enameled cast iron or fireclay, the seal is a must.
 Conclusion
Undermount sinks are only installed one way – under the countertop, you can find these types of products in IPT sink models. However, dual mount sinks can be installed as both drop-in and undermount. Undermount sinks are quite popular because they look classic and don't have any bumps preventing wiping into the sink. Dual mount sinks are preferred in larger kitchens with big countertops.