As an Amazon Associate we earn from qualifying purchases.
Looking around your home to find that your windows could use a bit more oomph can be dissatisfying. Putting high-quality curtains over blinds might seem like a nice place to start, but is that how it's done?
Do you put curtains over blinds? The answer is quite straightforward.
Do You Put Curtains Over Blinds?
People do put curtains over blinds to give their windows more elegance and depth – blinds alone often look unfinished and bland. Not only will using blinds behind curtains give your windows a beautiful look, but it will also enable you to block out excessive light. Furthermore, the curtains will guarantee privacy.
Installing curtains over blinds allows you to leave the blinds open and close the curtains to let in light and keep your privacy. You could also close both the blinds and the curtains to block all sunlight.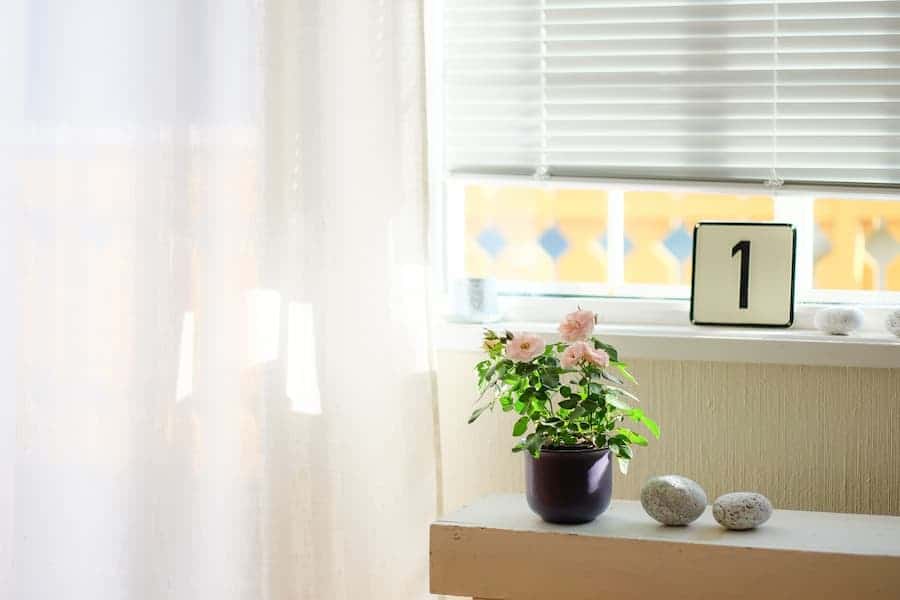 Tips for Layering Blinds and Curtains
Getting the layering of blinds and curtains right can be challenging for someone who's never done it before. Here are some tips to help:
#1 Pick Long Curtains Rather than Shorter Ones
A long curtain that reaches the floor will allow you to frame your windows beautifully. Shorter curtains make the room look smaller and also may not cover the entire window if you have large windows.
Furthermore, using long curtains will ensure that the curtains do not get tangled in the blinds and make for a smooth opening and closing experience.
#2 Wide Slat Blinds Work Wonders
Installing wide slat blinds is the right way to go if you want to let more sunlight into the room during the day. Similar to blackout curtains, these blinds also block light effectively and provide privacy when you need it.
Blinds might also be pretty convenient to have as it would feel less stuffy on the summer months, especially if you can't control the humidity level in your house.
The best part about using wide slat blinds is that they look neat and expensive, lifting the look of the space. They are also more rugged than plastic blinds, and you won't need to worry about replacing them often. Additionally, curtains do not get caught in wide slat blinds as often as they do with other blinds.