As an Amazon Associate we earn from qualifying purchases.
Recliners are the perfect oasis for rest and relaxation after a long day at work. Nothing beats the feeling of kicking off your shoes and putting your feet up on your recliner couch as you enjoy watching your favorite show while sipping a cool drink. From all that, how much does a recliner weigh?
When I moved to my new apartment, I knew I couldn't afford to live without my recliner couch, so I needed to find out how much it weighed to determine how much it would cost to move.
How Much Does a Recliner Weigh?
The average weight of a recliner is approximately 105 pounds and it occupies roughly 15 cubic feet of space. This equates to about 7 pounds of weight per cubic foot.
Many homeowners often struggle to find out the approximate weight of their recliners especially because these are large items of furniture which cannot be easily weighed using the domestic weighing machines that most people own.
What Is the Weight of Different Types of Recliners?
The basic feature of a recliner is its ability to adjust and change shape and allow the user to lie in a semi horizontal position. However, there are also different types of recliners which vary in certain aspects. Here are some of the common types of recliners: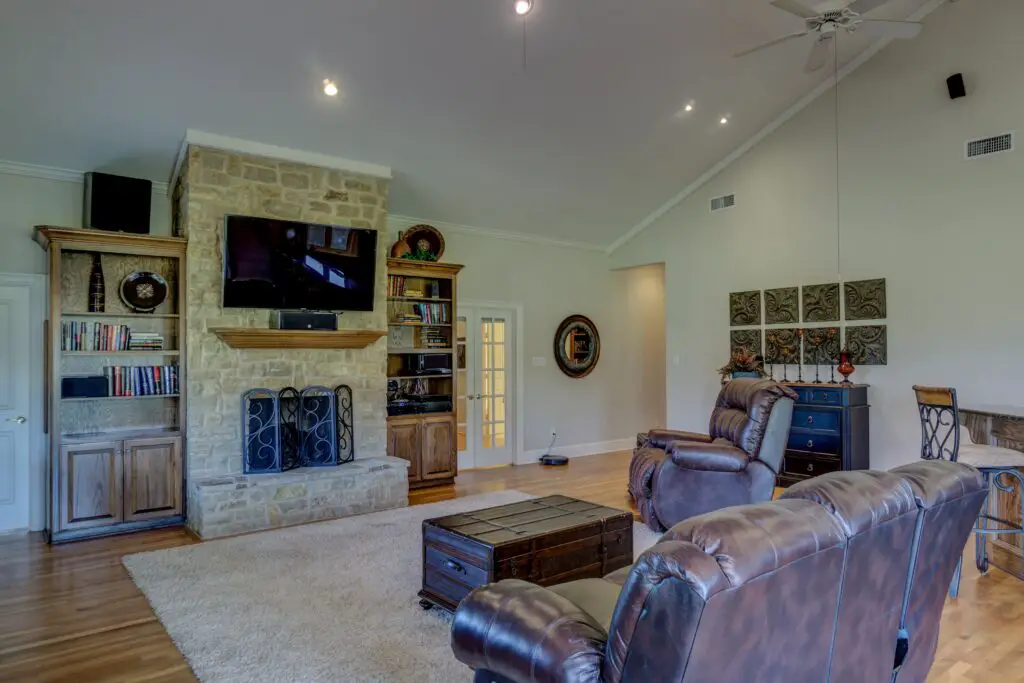 Rocker recliner: It allows you to rock back and forth. This type of recliner is especially popular among parents with babies, because it's a great way to calm a baby and get them to sleep.
Swivel recliner: This type of recliner allows you to swivel to the left and right in a reclined position.
Power recliner: It has a power button which electrically reclines the chair to your desired angle.
Push back recliner: It does not have a lever or power button, but rather, you activate the reclining function by leaning back and exerting pressure on the back rest of the couch.
Lift recliner: It has a lift function which is especially helpful for elderly people who might struggle to stand up from a seated position.
The table below outlines the weight of some of the popular recliners in the market:
| | |
| --- | --- |
| Type of Recliner | Weight |
| Leonie 35" Wide Manual Wing Chair Recliner | 201-300 pounds |
| Esright Massage Recliner Chair Heated PU Leather Ergonomic Lounge 360 Degree Swivel | 92 pounds |
| GDFStudio Mason Mid-Century Modern Tuft Back Recliner | 59 pounds |
| Waldo Tufted Wingback Recliner Chair | 70 pounds |
| Flash Furniture Standard Microfiber Recliner with Storage and Ottoman | 90 pounds |
| Chalco Swivel Reclining Glider | 86 pounds |
Expert Tips on How to Safely Move a Heavy Recliner
Are you looking to renovate your living room and you would like to move your recliner from one end of the room to another? Well, here are some expert tips on how you can undertake this activity in a safe and easy way:
Dismantle the Furniture: You should look out for whether your recliner has any detachable features such as the legs or armrests. When you dismantle the recliner, then this makes it easier for you to move it from one location to another and thereafter re-assemble the couch at the new destination.
Use furniture sliders: This is especially helpful if you would like to move your recliner across carpeted floors or hardwood floors. The sliders make the process easier and it also prevents floor damage.
How Much Does It Cost to Move Your Recliner Couch Across States?
This is a common question that many people often ask. If you are planning to move from one state to another, then experts advise that you should not attempt a DIY move since this will be costly and risky.
Instead, you should hire professional movers to undertake the task. The average cost of moving a couch across the country is about $400. Some individuals might consider this cost too high and thereby opt to hold a moving sale and thereafter purchase a new couch in their destination city later on.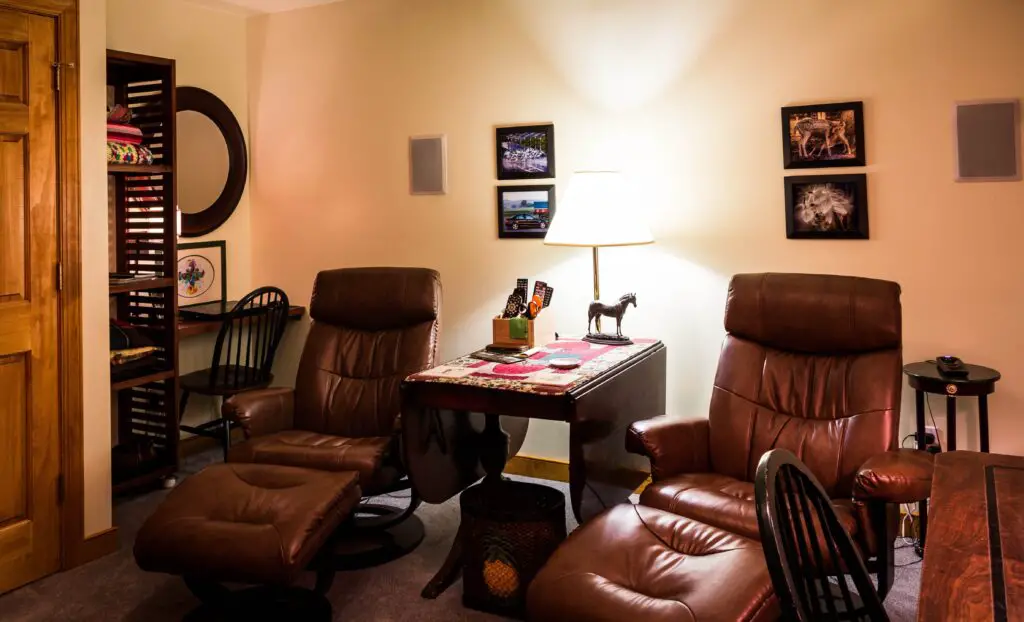 Additional Questions
What Is the Average Lifespan of a Couch Recliner?
The average lifespan of a typical couch recliner is about 7-15 years. This is also dependent on how often it is used and how much weight the couch carries on a regular basis. The material used to make the couch also affects its durability.
Do Recliner Couches Have a Weight Limit?
Most couches have a per seat limit of about 200-300 pounds. The actual weight capacity of a specific couch is usually stated in the manufacturer's guide. Recliners are usually built to be exceptionally sturdy so that they can properly support the user when they are lying in a semi-horizontal position with their feet off the ground.
Conclusion
Recliner couches not only look amazing but they are also incredibly versatile and add a sense of comfort and elegance to any living space.
If you are planning to move your wall-hugger recliner couch, then it is important for you to know its weight so that you can receive an accurate estimate of how much it will cost to move the couch from one location to another.