If you buy something through a link in our posts, we may get a small share of the sale.
It's frustrating when any piece of equipment in your home doesn't work well. It's even more frustrating if it's a lock on your door.
When your door lock becomes stiff and rigid then it can mean you can't secure your home properly, or some older family members might not be able to open it. In some cases it can even stop you using the whole door because it's just too difficult to lock and unlock.
Thankfully, there's a simple solution to this issue, lubrication. By applying lubrication to the lock is helps the different parts move easily so the whole door lock will work again.
Normally lubricants can be applied externally, but in some extreme cases you may need to take the door lock apart and clean each individual component separately.
Best Lubricant For Door Locks
A lot of people put up with the annoyance of a stiff door lock for years because they simply don't know what they're doing, or which products they should be using. Well to make life easier we've put together a list of the best lubricants that are easy to use and work well, so you don't need to suffer anymore.
Brand
Best for the Money
KREX Graphite
Best Cheap Pick
B'Laster 8-GS
Product
Product Dimensions
8.25 x 2.63 x 2.63 inches
5.25 x 0.57 x 0.57 inches
7.44 x 2.09 x 2.05 inches
Best Overall
Product
Product Dimensions
8.25 x 2.63 x 2.63 inches
Best for the Money
Product
Product Dimensions
5.25 x 0.57 x 0.57 inches
Best Cheap Pick
Product
Product Dimensions
7.44 x 2.09 x 2.05 inches
The first on our list is the study WDC100581 lubricant. This is created by the WD-40 company who are practically synonymous with lubrication now.
This is a thicker lubricant, designed to be effective without dripping over other elements in your home. It's specifically formulated to work with well with door locks and hinges and keep them moving smoothly and quietly.
The WDC100581 is one of the best on the market because of the application mechanism. It's an aerosol lubricant which has the advantage of helping blow away any superficial dirt on the lock while being applied. Tough and long lasting, this is enough for any stubborn door lock.
WDC100581 Lubricant Key Features:
Smart Straw Nozzle:  As the name suggests, this lubricant can be applied in 3 different ways. It's got two different spray settings for a wider target, and these work well on garage doors or bike chains.
What makes it so well suited for door locks is the smart straw nozzle. This allows you to slide it into the mechanism and focus the application of the lubricant to a specific area. This not only stops excess lubricant dripping in your home, it also means you only use what you need in the right places to eliminate wastage.
Quick Drying: If you're applying lubricant to a door that sees constant use you really can't wait for hours for it to dry. This formula dries quickly and you should be able to use your door again within the hour.
Corrosion Resistant:  As well as helping get your door moving again, this formula has the added benefit of being corrosion resistant. It therefore helps protect your metals from rust or water damage, adding to the overall longevity of your door lock.
Before making any purchase online it's worthwhile looking at the feedback from other customers. The user feedback for the WDC100851 lubricant is extremely positive and over 90% of buyers are satisfied with their product.
From the feedback it seems that users of the product are really impressed with the smart nozzle and how simple it makes the process. They also seem to appreciate how long this lubrication is effective for once applied to a problem area.
Priced at under $15, this is a pretty inexpensive product that does exactly what you expect. It's tough, effective and can be used on a number of different household products. It's one of the best lubricants out there and If you suffer from a stiff lock this is certainly able to solve the issue.
Sale
3-IN-ONE - 100581 Professional Garage Door...
Professional grade lubricant minimizes friction in residential or commercial garage door systems,...
Use on hinges, tracks, chains, pulleys, sliding gate rollers, and other metal components to inhibit...
Prevents corrosion and squeaking of metal components
Krex have made a name for themselves by creating lubricants that are particularly well suited for automobiles. That being said, the Krex graphite lubricant is also more than capable of dealing with a stiff door lock and get things moving again.
This unique lubricant uses graphite suspended in petroleum. When used, millions of particles of the graphite are applied to the metal helping to lubricate the surface on every level.
Krex graphite lubricant is described as an oiler. These are lubricants which help replace the fluid levels in equipment that have naturally depleted over time and prolonged use.
This is one of the most popular and high performing lubricants out there, and it should work well with any type of door lock.
KREX Graphite Lubricant Key Features:
Heat Resistant:  Krex design their graphite lubricant to be used in engines. It's completely heat resistant so you won't see any dip in performance even over a string of hot summers. The lubricant should therefore last longer than alternatives before it needs to be reapplied.
Versatile Lubricant: This is one of the most versatile lubricants on the market. It's designed to be effective on a range of different metals and products and while it's perfect for door locks, it's also well suited for power machinery, sports products and household appliances.
So once you're done with the door lock, you might find yourself going round making some other home improvements!
KREX Money Back Guarantee: Krex stand behind their products and offer a full money back guarantee if you're not 100% happy with the product. It's always a plus to see this kind of policy because it helps protect the buyer and certainly helps those who are on the fence to take a chance risk free.
The feedback on this lubricant is basically entirely positive. 100% of users rated it 4 or 5 stars out of 5 and there is a lot of satisfaction in this product. This is primarily down to the multi-purpose nature of the lubricant and reviewers are praising it for all sorts of tasks.
For those who have used it on door locks they seem pleased with how well it worked and how long it lasted, as some reviewers didn't have to reapply anything for several years. Overall, this is one of the highest rated products I've seen and that should give you an extra level of confidence.
Priced at under $10, you're getting a quality lubricant for basically nothing. Considering how effective it is, and how versatile a lubricant it can be, it's priced very modestly and offers some great value.
Plus you're covered by their money back guarantee if you aren't happy. Definitely a lubricant that can deal with a sticking lock, and more.
Krex Graphite Super Lubricant Oiler
Provides the best heat-resistent lubrication available!
Krex Graphite is suspended in 100% pure petroleum oil
Great for automotive & power tool applications (hinges, mowers, chain saws, garden tools, and more)
CRC are lubricant specialists. They've created a range of unique lubricants that blow some of the competition out of the water in terms of power, durability and versatility.
This CRC Power Industrial lubricant was originally designed for use on heavy machinery. It's suitable for use on all types of motors and engines and surprisingly enough, an excellent lubricant for dealing with sticking door locks.
It has an aerosol application which means you can spray it directly onto the problem area. There's no special applicator, but the lubricant is powerful enough that if you get it close enough it should work. The aerosol also has the added benefit of blowing away any dirt that may have built up over time, helping protect the lock from damage.
CRC Power Industrial Key Features:
Long Lasting Protection: CRC have made this lubricant very long lasting, much longer than other brands. It's specially formulated using Polytetrafluoroethylene (PTFE) which helps the lubricant last much longer. Once you've applied it, you shouldn't have to reapply it to your door locks for several years.
Water Resistant: Part of the reason it lasts so long is because it's water resistant. The lubricant displaces water and creates a seal around the metal, protecting it from moisture in the future. This lubricant is also resistant to corrosion, helping add to the longevity of your hinges, machinery or locks.
Load Carrying: The most impressive feature of the CRC lubricant is how strong it is. When talking about lubrication, the load is the amount of pressure generated between the two opposing surfaces. This lubricant has been tested up to 4500 pounds, which is over double the nearest competitor. For this reason it's one of the most powerful lubricants on the market.
There's a 95% customer satisfaction rate with this lubricant and it's getting 4.7 stars out of 5 on average. There are a lot of loyal customers who will now only use this product because they believe it provides best lube spray they have ever had. Buyers seem impressed with how simple it is to use and smoothly it's applied, with no build up of residue over time.
Considering how much more powerful this lubricant is, it's surprising that it's only $10. It's versatile and strong and for that price, it's difficult to advocate going for any alternative. Definitely a great lubricant that will do the job.
B'laster are a newer company that specialise in all types of lubricant. They've incorporated the latest industry advancements into their products, using graphite to make their lubricants more versatile. With over 100 different lubes, they know what they're doing, and this lubricant is suitable for door locks and much more.
B'laster have designed this lubricant to help your machinery, metal hinges and door locks last much longer. When applied it creates a thin film over your metal which will stay in place even after considerable wear. B'laster have combined the latest scientific developments with the strength of industrial lubricants, and the end result is a very powerful protective spray.
B'Laster 8-GS Key Features:
Temperature Resistant: This is a thread lubricant which is anti-seize. It offers protection to your metal and will continue to work well even at very high pressures. This makes it well suited for cars, planes or other engines, but it's an added bonus for door locks that might experience severe heat.
Multi-Purpose Lubricant:  This is a power lubricant that's built at industrial strength. It's powerful enough to be used in all manner of machinery or metal joints and much more versatile than your average store bought alternative.
Fast Drying: The last thing you want is to have to wait for hours while the lubricant dries. B'laster have made this lube fast drying so you can start using the door lock as quickly as possible after application.
With an average of 4.1 stars out of 10, and over 85% customer satisfaction, this lubricant is clearly popular. Feedback highlights how well the lubricant is working and how easy it is to use.
Customer reviews indicate it's particularly well suited for door locks and will last a long time after application. Overall, it's rated very highly and there isn't much in the way of negative feedback.
For a single 5.5 ounce container it will cost you about $6. Even for lubricants this is very cheap and considering the quality of the product it's a bit surprising. It's great value and high performing, definitely one if you have a lot of doors that need lubrication.
Tools & Harware B'laster Corporation 8-GS Graphite...
High performance formula creates bonds with rubber, metal, wood and plastic
Use At home in drawers, hinges, chains, sliding doors, windows, locks, outdoor power equipment or
Industrial uses include plant machinery and handling equipment, winches, sprockets, die casting
Final Thoughts on Lubricants For Doors
A good lubricant is powerful, durable and easy to use. All of the products on this list tick those boxes and have been proven to work well in tough conditions. On top of the quality, they all have very low price tags so it's quite difficult to choose between them.
Any of these lubricants can easily handle a stiff door lock and they are all versatile enough to do much more. So if you need a new lubricant for your home, any of these are a very good place to start.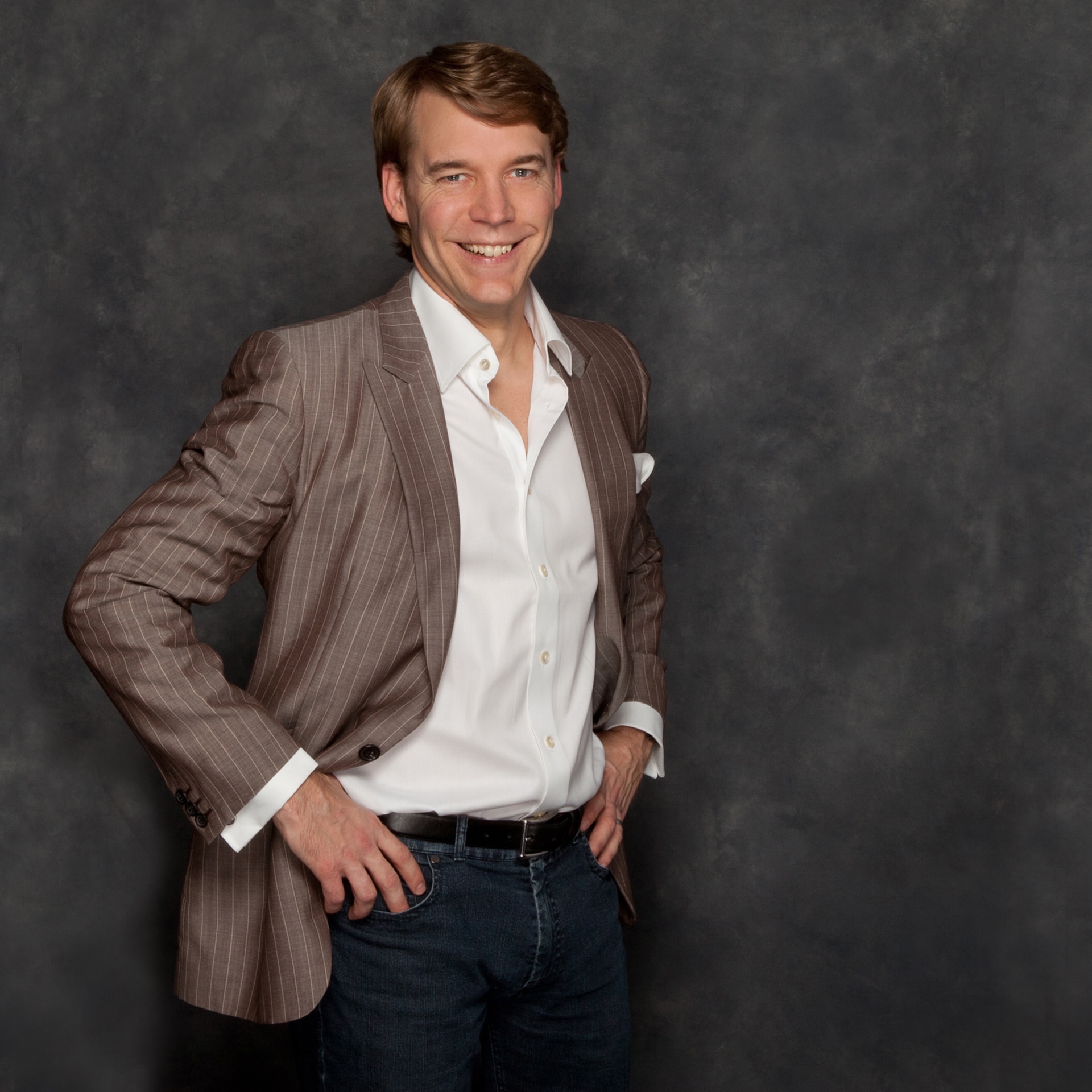 Brett E. is the Owner of BarterDesign.co.  Brett comes from a long line of craftsman and foreman, and has been involved with the construction and renovation world ever since he was a boy while working for his families construction and remodeling company.  After graduating with a a degree in Interior Design, Brett is the go to guy for any interior design or remodeling questions!