As an Amazon Associate we earn from qualifying purchases.
If you are someone that prides themselves in working with their homes plumbing systems by fixing any issues or installing any new pieces, then this guide is for you!  I have always believed that people should try their best to work on any issues their home might have, and once absolutely necessary you can phone in someone else for help.  
Generally anything plumbing related can be a scary subject to approach, but once you learn the basics you'd be surprised in how much you can actually fix with a small set of tools.  One of the main tools you will find your self needing is a crimping set.  Because of this I thought I'd do a review of the best PEX crimp tool available in the market!
Best PEX Crimp Tool and Cinch Clamp
IWISS Combo Angle Head PEX Crimp Tool Set
Our new #1 selection is this unique IWISS Combo Angle Head PEX Crimp Tool Set.  This set is designed to solve one of the biggest problems when crimping… Tight spaces.  This tool has an angled head which allows it to be maneuvered quite a bit easier in tight spaces and allows you to reach spots you wouldn't be able to with a traditional tool.
This set comes with an angled head pex crimper tool which is designed to work with 1/2″ and one that is designed for 3/4″, a high quality pex pipe cutter, a go/no-go gauge, and is certified to suit all US F1807 Standards!
This set is one of my favorite tools available simply due to the advantages it has over rival tools.  The angled head is a life saver when you're working in tight spaces (which seems to be pretty much anytime you're using a crimp tool).  
Along with this, these are manufactured with short handles which gives you more mobility and also seems to make them easier to crimp.  These handles are also very comfortable and I didn't feel like my hand or forearm was gonna fall off after using this for a few hours.
Conbraco PEX Crimp Tool Multisize Head
I think this Conbraco PEX tool is one of the best on the market today! It is the set standard of not only quality but of craftsmanship as well.  This is a very popular crimper because of it's functionality.  
As we mentioned before, it is very important to know which crimping size you need for a certain job, well thankfully with the Conbraco tool, it has five different interchangeable jaws or sized heads (3/8 inch, 1/2 inch, 5/8 inch, 3/4 inch, and 1 inch). This gives you the ability to work on just about any PEX pipe without having to go out and buy a different sized tool.
Overall I think this is a great tool and probably the best available, and I definitely recommend this tool to anyone who wants to do home plumbing! This crimper is great because it is easy to use for any job and it doesn't need calibration like some others do. 
This easy to use tool allows you to have the variety to accomplish any task you come against, with an easy to squeeze design. Along with this, this tool is extremely durable, and it will last you years!
IWISS PEX Cinch Crimping Tool
My next review for the best crimping tool would be the tool made by IWISS.  IWISS is an electrical and industrial tool company that has been around for about fifteen years.  
Their tools really have been best known for their quality and their durability, which is just what you need for a tool that is gonna be in all sorts of situations.  This tool is designed to be used with stainless steel crimps and copper crimps, which are the majority of the connectors you will find in stores anyways.
The IWISS PEX crimping tool has the following features and specifications:
Used with stainless steel clamps and copper clamps
Works with clamp sizes of 1/2″ and 3/4″
Works with SharkBite, Watts, Apollo, and all US F1807 standards
Weighs only about 2 lbs
Includes 20 PCS of 1/2″ stainless steel crimps
Includes 10 PCS of 3/4″ stainless steel crimps
Overall this IWISS PEX Cinch Crimping tool works with a huge variety of sizes of clamps which truly makes it a versatile tool.  Along with this, this crimp tool is factory adjusted which means it doesn't need any extra fancy tools to adjust and calibrate it before you can being working.  In the end I definitely suggest this tool to anyone that is looking at doing some plumbing work in their home, it gives you the ability to work with pretty much any size without having to purchase another tool.
SharkBite 23251 Crimping Tool
Our final product review is of the SharkBite 23251 crimping tool. This tool is designed for pet pipes, per fittings and copper crimp rings that measure 1/2 inch or 3/4 inch.  
This is another quality crimping tool, that really makes the job quite easy. This tool features two different sizes without having to interchange or use tools to switch sizes.
As for the durability of the SharkBite 23251, it is made in USA and boasts quality design. This tool is about 17 inches long which can make it a little long and hard to maneuver in tight spaces.
That being said, this tool is extremely strong and easy to crimp with. It makes it extremely easy to make sure you have a tight enough connection and you don't have to worry about springing a leak. This tool has the following specifications:
Doesn't require any special tools to change the crimp sizes.
Works with both brass and poly crimps.
Comes with a Go/No-Go Gauge checker to ensure tight connections.
Works with 1/2 inch and 3/4 inch connections.
Overall this is an extremely quality product that I definitely recommend for someone that is looking for a new crimper.  This tool can be seen as a little bulky by some, but it truly makes crimping extremely easy and you won't have to worry about getting an extra workout.  That being said, if you are looking for a quality product, then this SharkBite is the one for you!
IWISS F1807 Combo Crimp Set
Our 4th review for these tools is the IWISS F1807 Combo Set, that comes with a truly innovative design, along with everything you will need to get started with your plumbing.  IWISS is a great plumbing company that provides durable and high quality products, and the F1807 pex pipe crimping tool is no different.
This crimping tool is designed to allow you to crimp in extremely tight spaces with tight corners with ease!  This tool features a 30 degree angle head which allows you to crimp rings in extremely tight spaces that you wouldn't regularly be able to reach.  
This design allows you to swivel the head to allow yourself to reach hard to reach spots.  That being said, this kit gives you extremely usability because it works with nearly any type of ring.  This IWISS kit can be used with the following rings:
SharkBite
Watts
Apollo
All Other F1807 US Standard Rings
Not only does this kit feature a beautifully crafted crimper, it also features a handful of extremely useful additions.  You will also receive the following items within this set:
ASTM F1807 Crimp Tool
20 1/2 Inch Copper Crimp Rings
10 3/4 Inch Copper Crimp Rings
A PEX Pipe Cutter Featuring a GO NO-GO Gauge
A Hard Plastic Carrying Case
This kit truly comes with everything you might need to get started, and it provides it all with extremely high quality and a beautiful carrying case.  I personally recommend the IWISS F1807 pex pipe crimping tool kit to anyone that needs a complete solution to crimping.  
Along with this, if you are looking for a crimper that is extremely easy to use while offering the ability to sneak around tight corners then this IWISS is the one for you!
Zurn Multi-Head Copper Tool
If you're looking for a tool that is going to work for you through thick and thin, then you need take a look at Zurn.  This specific tool features a Go or No-Go Guage which helps with precision crimping jobs.  Along with this you can install 3/8″, 1/8″, 5/8″, and 3/4″ fittings, so it gives you the ability to have a one tool fits all problems type tool.  
Frequently Asked Questions
Q: Can This Tool Install a 1″ Fitting?
A: Unfortunately not, it only goes up to 3/4″ fittings.
Q: Can This Crimp Work When Installing Stainless Steel Fittings?
A: Unfortunately not, ​when dealing with stainless steel fittings, you will need different technology compared to copper fittings.​​
Q: How Do You Use The Crimping Gauge On The Zurn Tool?
A: When you are using this Zurn tool, you should take advantage of the gauge that is featured.  This allows you to ensure that the connection is secure before you install it.  This ensures that you aren't wasting materials, and everything is more efficient.
Overall if you're looking for for a quality tool that will make anyone proud, then Zurn should be your go to!  If you are installing waterlines or anything with PEX, then you need a PEX crimping tool that isn't going to let you down!  Take a look at Zurn today!
What is a PEX Crimp Tool Used For?
As I'm sure you know, PEX pipes are used for quite a few different things in general interior plumbing along with repairs and fixes. PEX is becoming more and more used in indoor plumbing, and especially in toilets.  If you notice a leak or water around your toilet it could be a broken pipe which could be your signal to switch to PEX from copper, or it could be a broken toilet seal.  
And of course if you are using PEX piping for your plumbing needs then you are going to need something to connect and cut these tubes to meet your needs. Enter the PEX crimp tool kit.
There are a few different ways to go about cutting and using PEX tubes, but generally a PEX crimping tool is the best way to go because of how easy and versatile it is.  That being said if you have a serious reconstruction to do, you will need a PEX manifold as well.
Advantages of PEX Pipes
If you are someone that is used to going old school with copper pipes, it's probably time to start looking at PEX crimping tools instead. You'll quickly realize why they're the best. Here are some of the advantages of PEX Pipes:
PEX is much more affordable compared to traditional copper pipes
PEX is far easier and faster to install compared to copper
PEX doesn't corrode like copper pipes can
Overall I definitely suggest PEX over copper or PVC, and if you are using a ball valve, then I definitely suggest PEX!
What Type of PEX Crimp Tool Do You Need?
When you are looking for a PEX crimp tool, then you definitely need to take a look at your needs, and the different types of tools available.  From there you'll be able to better judge which will be the best for you.
Once you start looking at your local hardware stores you will see that there are quite a few different types of these PEX tools around.  The main differences between the tools you will see, are the size of the tool itself and the size of the crimp.
Size of The PEX Crimping Tool
When you are inside your walls or under your sink, you start to realize just how little space you have. Because of this, it can be quite difficult to maneuver your way around to reach what you need to reach. Because of this lack of space, different lengths of PEX crimp tools have been developed.
There are some that are designed to be one handed and for very tight spaces, and there are others that are made for larger more open spaces and are easier to use. If you are planning on using this in close quarters, then the best tool would be one that either is a minimal design or has the ability to turn the head to better maneuver.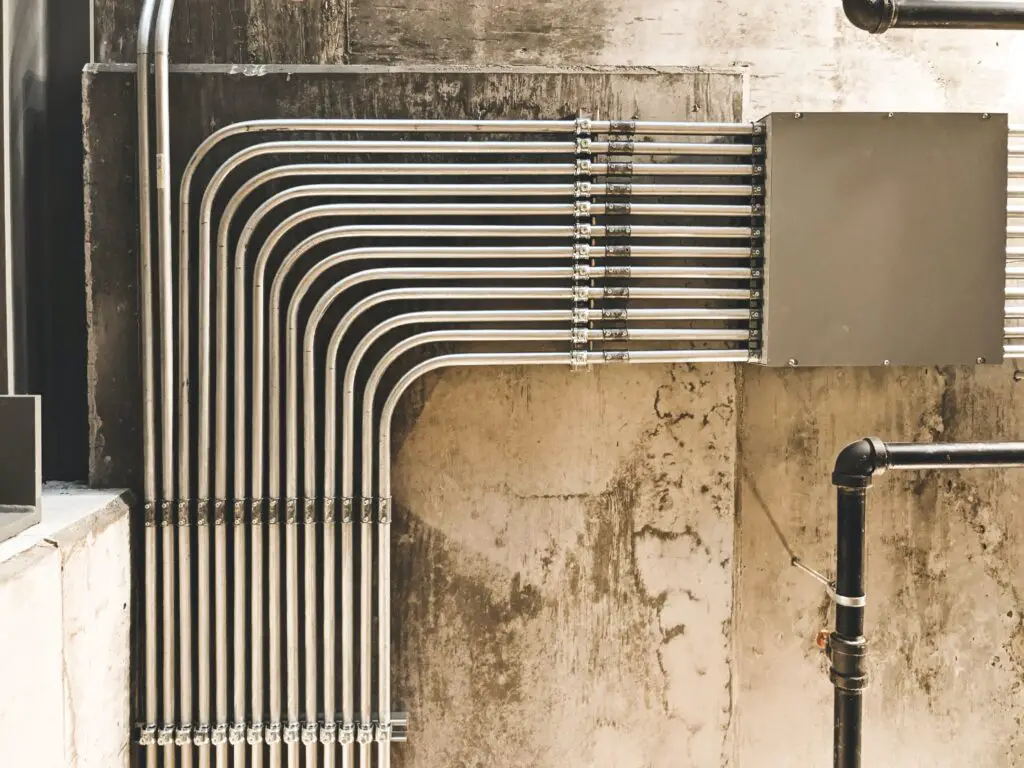 Size of The Crimping Clasp
Along with the actual size of the tool itself, there are some tools that crimp the pex pipe into different tube sizes.  Generally they range for 1/4 inch – 1 inch.  
Of course this is important to know to make sure you match up the pipes to the correct pex size and that you use the correct size for whatever appliance you are working on.  It's important you take note of the different fitting you might need for your project so you have the best piece for your project.
Comfort and Ergonomics of the PEX Tools Handle
When you're working on a new project, you'll be getting a good hand and forearm workout crimping these fittings.  That being said, you should really focus on the comfort and ergonomics of the handle grip to ensure that you aren't getting sore or blistered hands throughout your project.  
Having a comfortable handle grip is a very under-rated feature, the handle makes all the difference for your hand and forearm to ensure that you aren't squeezing them dead!  That being said, if you aren't looking for a workout you can also looking into automatic tools which are the best for big projects!
Automatic Vs. Manual Crimping Tool
When you're looking at these products you'll notice that there are automatic jaws and manual jaws available.  Making this decision should really be based on your intended work volume and how often you'll be using it.  Automatic is really nice because you won't face the fatigue or workout that you would with the manual tools. 
Manual tools definitely can make you earn that new pex setup, but for small projects it's not bad.  That being said, these automatics are quite a bit more expensive, so you will have to make more of an investment.  
But if you plan on having a big project, automatic is best so you aren't blasting your forearm with all the squeezing necessary.  Along with this, if you're really just interested in saving time, then automatic will definitely speed up the job and save you a bunch of time!
Because there are so many crimping tools on the market, it can be hard to know which one to pick. Thankfully for you guys, I have been through this path, and I have tried a few different tools. Because of this, I will leave you with my three favorite PEX crimping tools.
PEX Cinch vs Crimp: Which is the Best?
When you are doing some research on the type of tools you'll need, you will soon that there are two main types of PEX connections; Cinching and Crimping.  Both of these options have their advantages and their disadvantages, and depending on what type of work you're doing, one of these options is better than the other.
PEX Crimp Tools: Advantages and Disadvantages
PEX crimp tools are the most common form of PEX connections, and they are the ones that have been around for many years.  PEX crimper tools or a pex pipe crimping tool kit are when the metal connections are crimped, bent and formed around the two pipes with a crimp tool. This forms a few advantages and disadvantages over a cinch clamp tool.
Crimp Advantages
Inexpensive: Generally speaking the connection pieces are cost less than clamp connections.
More Secure: Because the metal connections are actually bent around the connection area, the connection is actually tighter and more secure than classic stainless steel clamps.
Easy to Use:  Because these are what many people are used to, these tools can be considered easier to use (Although clamps are pretty much just as easy).
Disadvantages
Crimp Tool Sizes: The main disadvantage of crimp tools is that you will need a different crimp tool size for every connection size.  Although some tools feature multiple heads to fit multiple sizes, but it can be a hassle.
PEX Cinch Clamp Tools: Advantages and Disadvantages
Cinch clamps are a newer version of PEX connections, which are slowly but surely becoming more and more popular.  These are different from crimps because the metal connection isn't bent around the piping, cinch clamps are essentially tightened around the pipe, and can be removed and reused.
Cinch Advantages
PEX Cinch Clamp Sizing: Because these connections are tightened to fit the specific piping, it means that one PEX Cinch Clamp tool fits nearly every size connector.  This can have more savings in the long run instead of having to buy a few different sized tools like with crimping.
Easier to Remove Connections: Another great advantage is that with cinch clamp tools you can pretty easily remove connections if you made a mistake or you are changing your piping layout and don't need to purchase a specific removal tool.
Easier to Maneuver: Because of the layout of cinch clamps, the tool doesn't have to wrap all around the pipe, which can make it easier to maneuver in tight spaces.
Cinch Disadvantages
Connections Cost More: The specific connections cost more than crimp connections.
Not As Secure?: There are some reports that these connections aren't as tight and secure, but I haven't had any specific examples of this for me.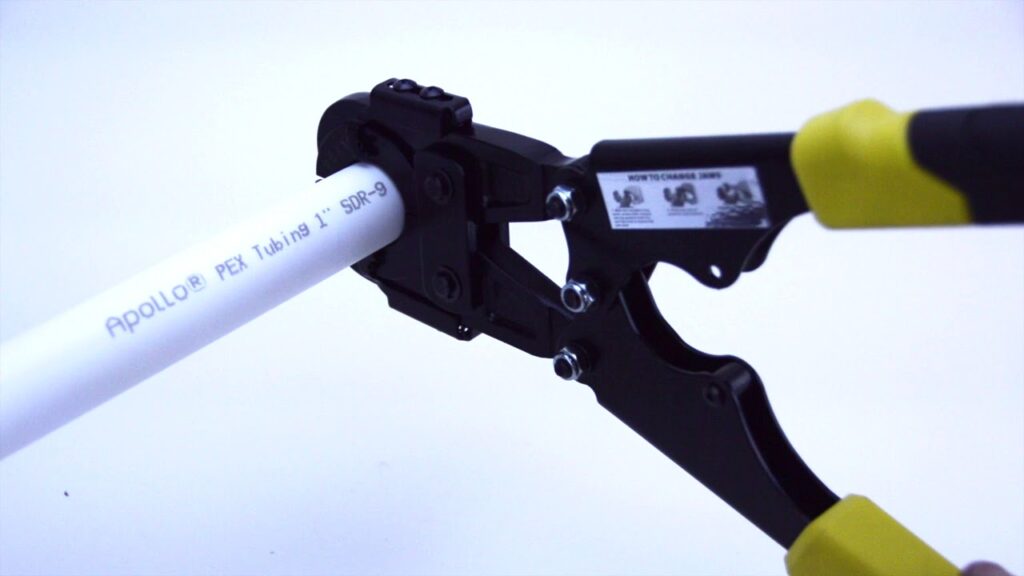 My Final Thoughts on PEX Crimping Tools
Overall, when you are looking at dealing with some home plumbing, then you will need the right tools.  Overall finding the best PEX crimping tool kit can be a difficult journey, but hopefully since I have been through it all before I could help to guide you in the right direction.  I hope this PEX pipe crimping tool buyers guide has helped you out a bit, and if you have any questions then shoot me a message or email or a comment below.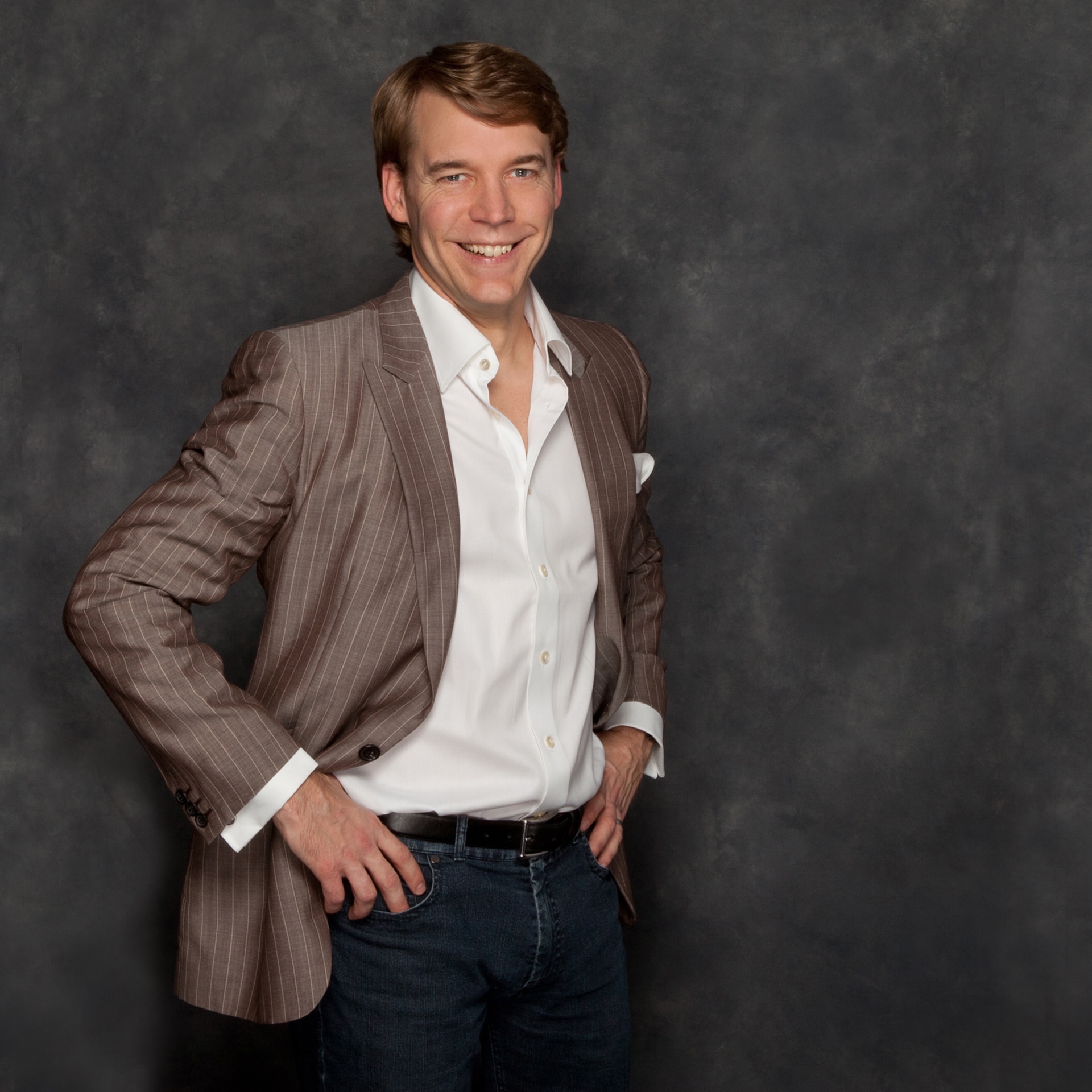 Brett E. is the Owner of BarterDesign.co.  Brett comes from a long line of craftsman and foreman, and has been involved with the construction and renovation world ever since he was a boy while working for his families construction and remodeling company.  After graduating with a a degree in Interior Design, Brett is the go to guy for any interior design or remodeling questions!