If you buy something through a link in our posts, we may get a small share of the sale.
If you are moving to your new house or room, it can sometimes be a nightmare with a narrow hallway. That's because couches can be large and have extended seatbacks and leg pieces. In this article, let's see how to get a couch through a narrow hallway. 
How to Get a Couch Through a Narrow Hallway 
Moving a couch through a narrow hallway needs precise measurements to prevent or minimize damages.
Step #1: Collect Required Items 
Before you start relocating your couch, collect these required items: 
Iron nails 
A hammer
A knife
A pile driver 
Pieces of lifting straps 
A measuring tape 
Step #2: Disassemble Your Couch 
To disassemble your couch, it is better to take help from someone strong enough to lift heavy couches. 
First, remove the leg pieces of your heavy couch by turning them upside down with your assistant. 
If you can't do so, leave the leg and remove the extra items such as cushions and pillows. Now, you can try removing the leg portion as the body will be lighter. 
Use a pile driver or a Phillips screwdriver to remove the metal clamps if you have a permanent door. 
Step #3: Measure Door Openings 
Start measuring the dimensions of all possible doorways by using a precise measuring tape. 
Be attentive while measuring the height and width of your doorway. Take your readings in centimeters to measure precisely. 
Remember to measure only space, as you have to move through it. Don't measure the frame to include extra thickness.  
For more accuracy, the mean value by measuring the dimensions at different parallel points. 
After calculating the average value, note down the final value.  
Step #4: Compare the Couch and Doorway Dimensions 
A couch is three-dimensional, so you have to take three readings of length, breadth, and height, respectively. 
Now, compare the dimensions of your couch and doorway. Comparing the sizes is a vital step because it saves your couch and door from damage. 
Take the least dimensional value of both bodies. For instance, if your couch is 70 inches in length, take the body vertically through a 30-inch wide door. 
However, if your doorway has a height of lesser than 80 inches, switch to horizontal movement. 
Most doorways don't have a width more than 30-inches and a height more than 80-inches. If your door exceeds these readings, it isn't a narrow one. 
Step #5: Removing the Doors 
The best thing about interior doors is that you don't need to unscrew any hinges. 
First, tap the hinge pins with a hammer using any nail or knife to remove them. Hammer the nails from the bottom to eject those pins. 
After getting the pins out, lift the door and put it sideways to get the hinges detached. 
However, you can keep your door, but get rid of it to increase the width to around 2 inches. 
To make things easier, here's a video guide on how to remove an interior door. 
Step #6: Take the Couch Out 
First, hold your couch at the two ends with a lifting strap. 
Move the body towards the narrow hallway. Try by moving your couch horizontally through the door. 
If you find it difficult, try to move the couch diagonally through the door. 
Tilt one of its ends to around 45° so that the holder can hook the arm piece.  
Push your couch through the door slowly and drop it smoothly once it goes beyond the frame. 
If you want to move the couch through the elevator, keep someone to help from the inside. 
Additional Hacks 
Tip #1: Remove Your Carpet 
If you want extra room height, learn to remove your carpet. 
Removing the thick or two-layered carpet will give you an additional space of 2 inches to remove your couch. 
However, if you have wall-to-wall carpeting, try stripping the layers around the door. Remove baseboards, as it occupies more than an inch of your room height. 
Remove your carpet from any one corner of the room by using a pry bar. Keep rolling the carpet diagonally and detach your carpet from your floor. 
Tip #2: Remove All Door Hinges and Stops 
Removing all door hinges and stops makes extra room to move the couch. This tip can be beneficial if the width of your sofa and the doorway match. 
You will get an extra space of a half-inch which will reduce your effort in moving your couch. Doing such will also prevent couch injuries and damages. 
Use any drill with the correct driver bits to get the hinges out of the door frame. You can attach the hinges back once you manage to move your couch.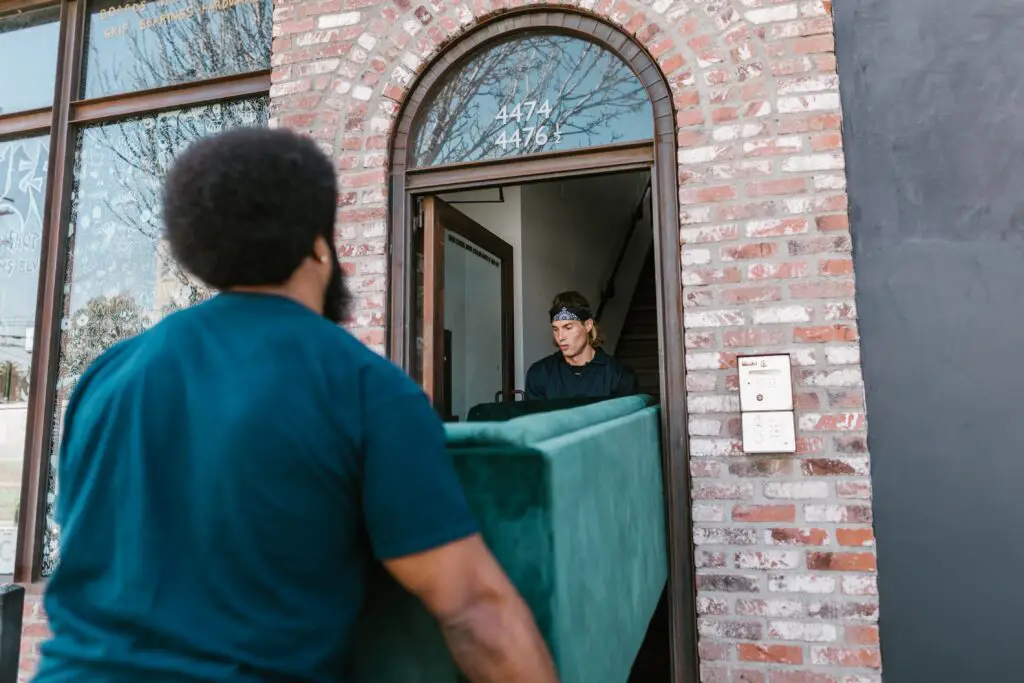 Frequently Asked Questions 
How Do I Prevent Couch Damages While Moving It Through a Narrow Hallway?
To prevent damage to your couch while moving, you need to maximize the area of your doorway. Moreover, you can also cover the corners of your couch with paper to protect the fabric. 
What to Do if My Hallway Is Narrower Than My Doorway?
If your hallway is narrow than your doorway, dismantle your entire couch. If you are unable to do it by yourself, call a professional. 
Conclusion 
Couches come in different sizes and range from lighter to heavier variants. Heavier and bigger couches like sectionals and sofas are pretty hard to move.
If you want these through a narrow hallway, you have to dismantle the couch fully. Moreover, you'll need more workforce to complete the task without any couch injuries. 
If you own a recliner, moving through the hallway would be just as easy. Also, you don't have to dismantle the entire couch if it is lighter.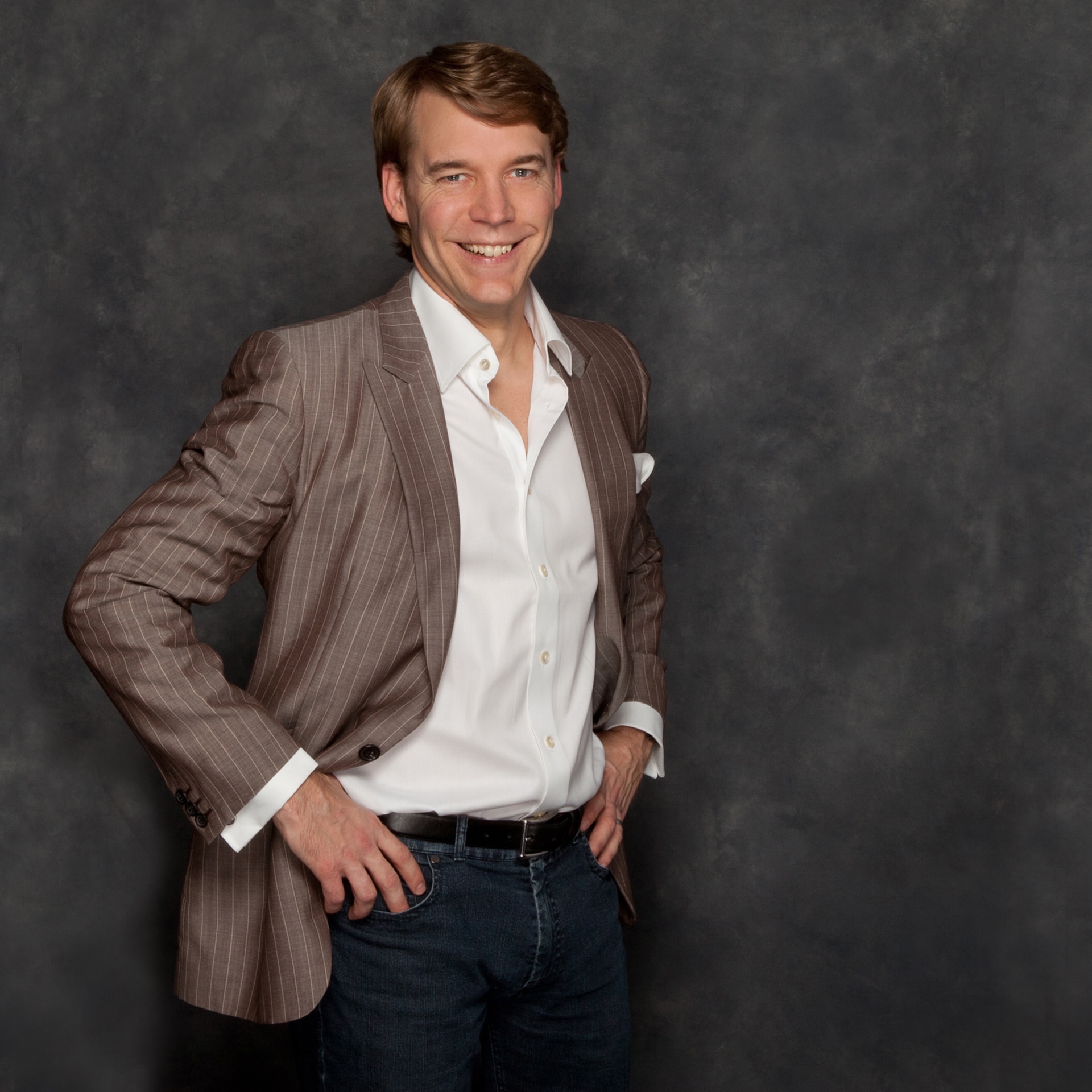 Brett E. is the Owner of BarterDesign.co.  Brett comes from a long line of craftsman and foreman, and has been involved with the construction and renovation world ever since he was a boy while working for his families construction and remodeling company.  After graduating with a a degree in Interior Design, Brett is the go to guy for any interior design or remodeling questions!